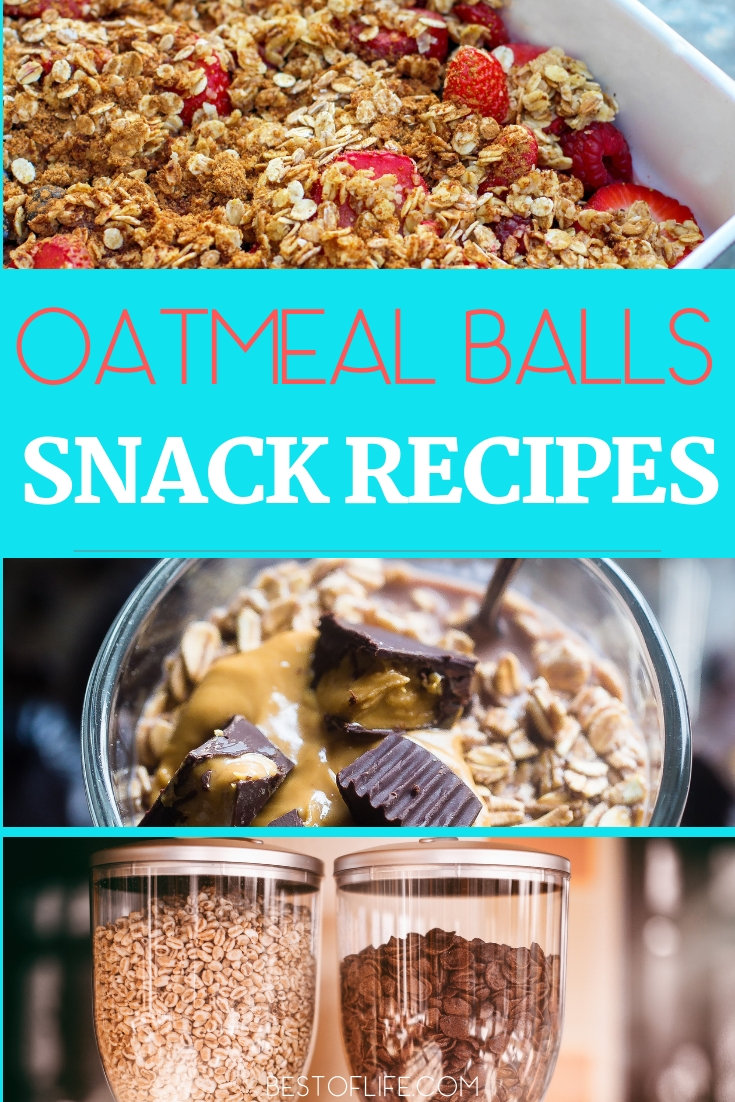 Oatmeal is a very healthy meal, in fact, oats could be the healthiest grain on earth. This is why people often use oatmeal balls as a snack. An oatmeal ball is a snack that is mostly made of oatmeal but adds other ingredients to keep it in a ball shape and make it portable. While it seems pretty straight-forward, and it is, there are many different easy and healthy oatmeal balls recipes you can choose from.
Enjoy a healthy snack by making easy and healthy oatmeal balls recipes that are perfect for snacking at home or on-the-go.
Oatmeal is a healthy meal, it is filled with vitamins, minerals, fiber, and antioxidants. People often use oatmeal as a way to help with weight loss, muscle gain, energy, and even blood sugar levels.
There are many reasons you should add oatmeal to your diet and in almost any form. One of the most popular forms is in oatmeal balls.
Peanut Butter Oatmeal Balls | The Best of Life Magazine
Oatmeal Peanut Butter Balls | Butter with a Side of Bread
Steel Cut Oatmeal Balls | Together as Family
Peanut Butter Banana Oatmeal Balls | By Pink
Oatmeal Raisin Balls | Julie's Eats and Treats
Oatmeal Cookie Energy Balls | Nutrition in the Kitch
Blueberry Banana No-Bake Energy Balls | Organize Yourself Skinny
Sunflower Butter Oatmeal Energy Balls | Home Full of Honey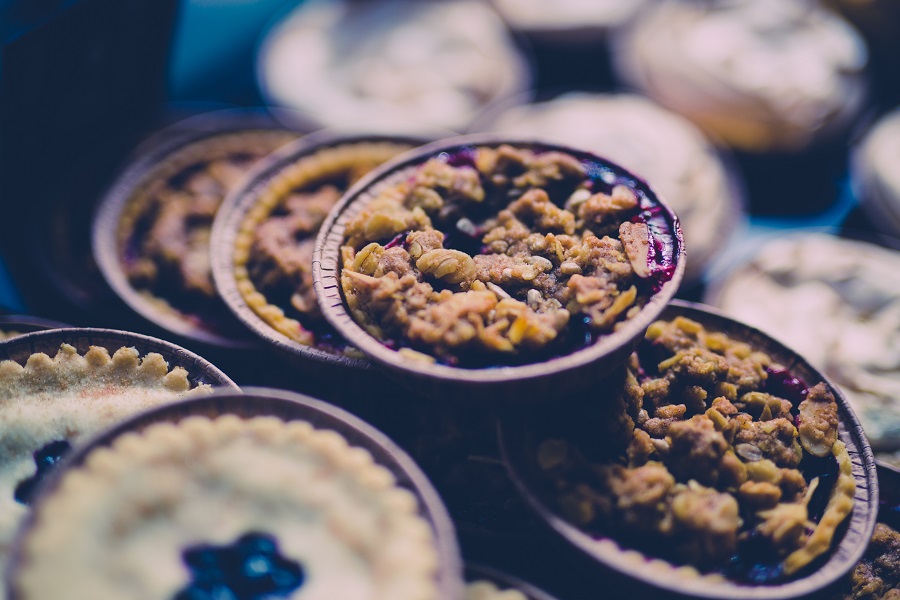 Oatmeal balls are easy to make, come in many different recipes and continue to provide all of the same health benefits from a bowl of oatmeal.
Blueberry Coconut Energy Bites | Two Peas and Their Pod
PB & J Energy Bites | Living Well Spending Less
Chocolate Peanut Butter Oatmeal Balls | Spinach for Breakfast
Energy Balls with Medjool Dates | The Dinner Mom
Cocoa Peanut Butter Oatmeal Power Bites | Fruitful Medleys
Vanilla Coconut Protein Balls | Emily Happy Healthy
Chocolate Avocado Oatmeal Balls | Kitchen at Hoskins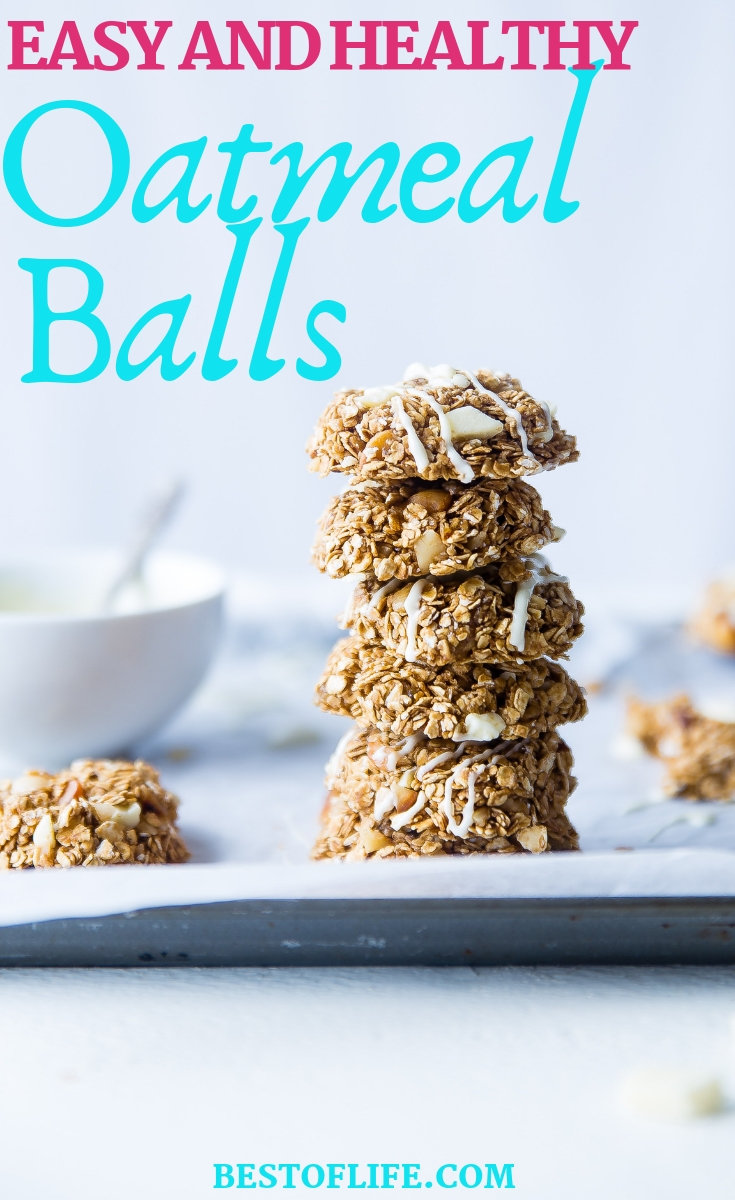 The best part is, healthy oatmeal balls recipes make healthy snacking on-the-go so easy. If you're trying to lose weight, get healthier, gain muscle, enjoy snacking, planning on traveling, just about anything, oatmeal balls are a good choice.
More Healthy Snacks
Best Snacks to Eat at Night for Weight Loss
Best Man Snacks to Keep on Hand
Whole30 Snacks to Carry with You on Work and Travel
Best Snacks for Weight Loss to Carry with You