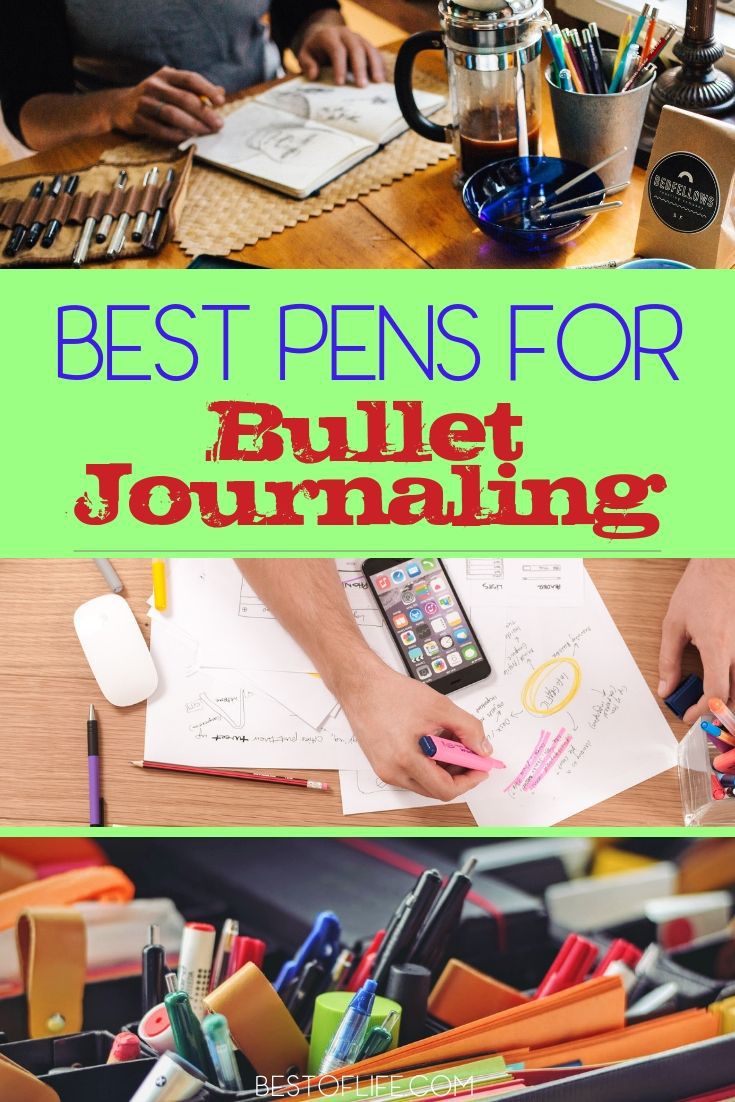 We use bullet journals to stay organized in many different ways. But the organization is only part of what has made bullet journals so popular. The personalization opportunities really make these journals stand out from other organizers. People can draw doodles, make symbols, and practice different lettering in bullet journals. But you will want to get tools that allow you to get even more creative. The best bullet journal pens will help you do just that, get creative.
Bullet journal pens aren't like your average ball-point pen. These pens are designed to get more creative in more ways than one.
People who have been bullet journaling for a while know the importance of the pen. The different styles of pens have different purposes.
A finer pointed pen would be perfect for writing in the smaller grids in your journal. Thicker points could be used for filling in empty spaces faster.
You could even utilize colored pens and pencils for coloring in your bullet journal. The idea is that the best bullet journal pens will help you express yourself all throughout your journal.
These pens will help you especially if you're new to bullet journaling.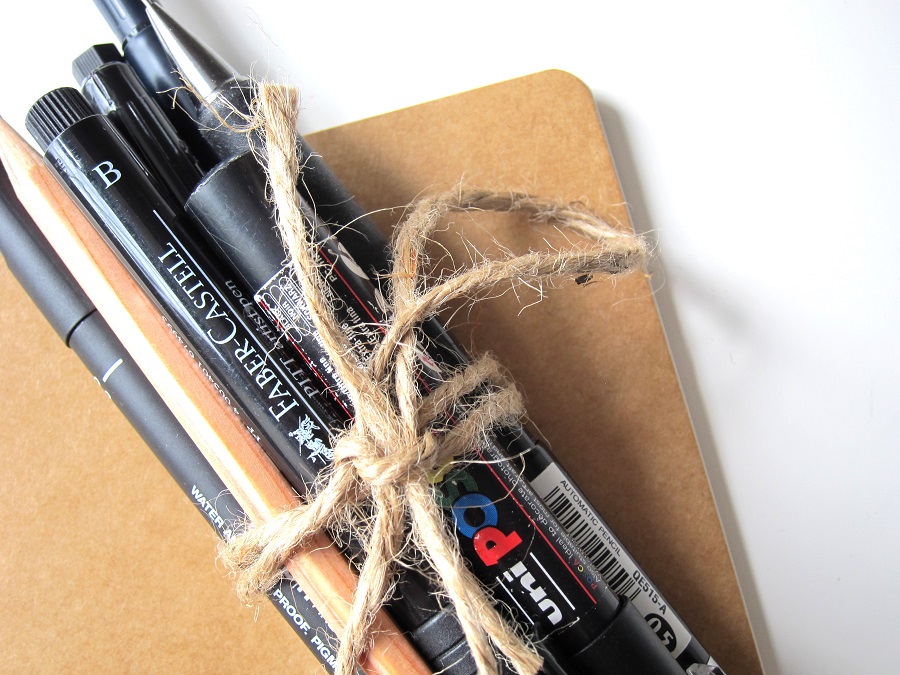 Sakura Pigma Micron Blister Card Ink Pen Set
The most popular pen set in the bullet journal community is the Sakura Pen Set. This pen set comes with 6 pens, each with a slightly different point size.
This means you have pens for writing, pens for drawing fine lines, as well as a few more size options. But what's even more important is the smoothness of the ink making them enjoyable to work with.
Lamy All-Star Fountain Pen
The Lamy Al-Star Fountain Pen provides you with more old-fashioned writing experience. There is no need for ink wells or anything like that.
Instead, these pens use ink cartridges that are replaceable. You could pick from a few different colors in the cartridges as well. But the main feature is the classic line that these pens provide.
They are a bit thicker lines that you may expect from the fine point. However, these lines are perfect for writing or creating grids.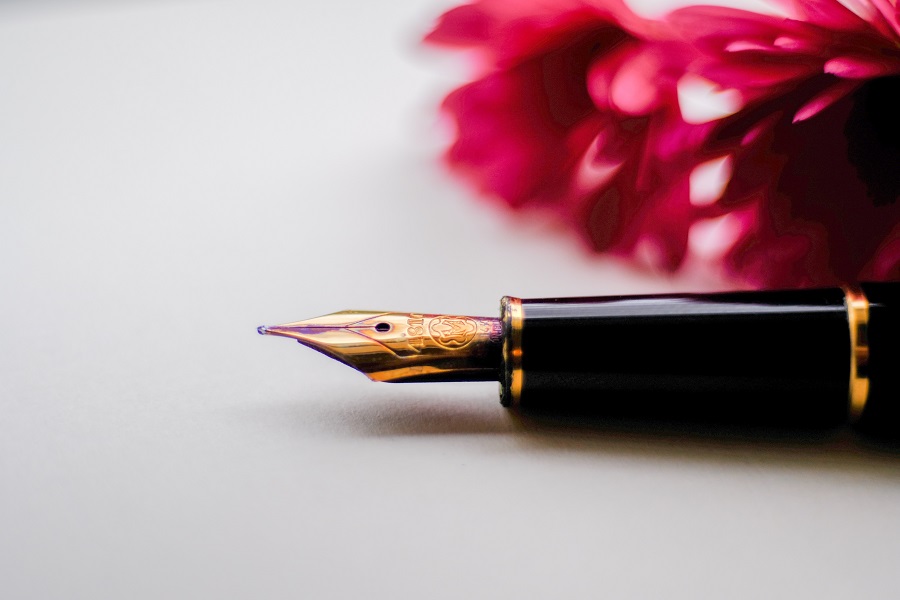 Tombow Dual Brush Pen Set
Why would you want a pen that has a brush point? There are actually plenty of reasonings to use a brush pen like the Tombow Dual Brush Pen Set.
You could use these pens for faux calligraphy, brush lettering watercolor illustrations and so much more. The number of ways you can use these pens for personalization is endless. You could even find these pens in different colors as well.
Staedtler Triplus Fineliners
The Triplus Fineliners are designed to do exactly what the name suggests. These pens provide you with very fine lines which are perfect for writing.
The best part is that these pens are designed with angled grips. These grips allow you to steady your hand even more and keep the pen exactly where you want it.
These pens are among the best bullet journal pens available for that very reason.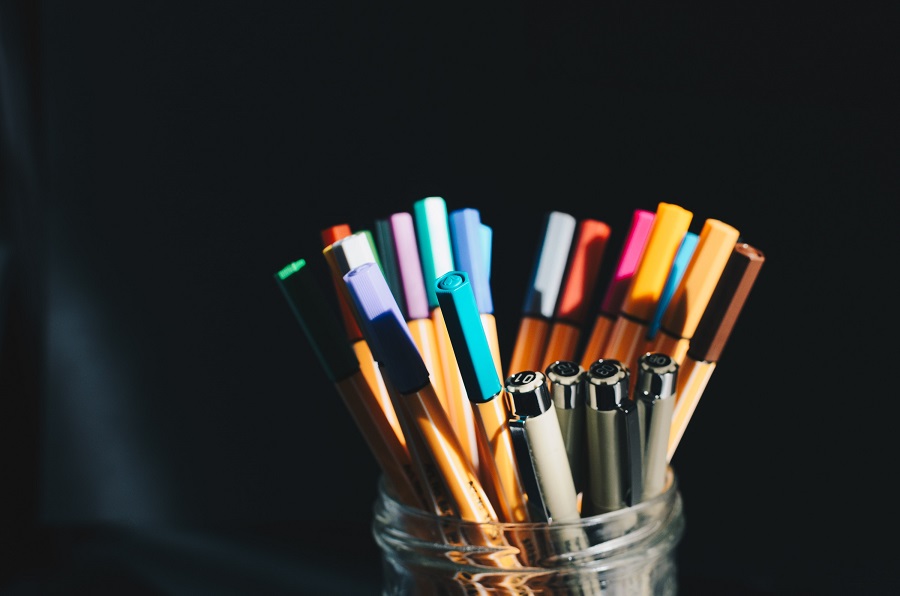 Pentel Fude Sign Touch
Anyone who has done calligraphy can tell you exactly what to look for in a calligraphy pen. You want a brush that allows for flexibility but you also want that brush to be sturdy enough to bounce back when you've finished.
The Pentel Fude Sign Touch is exactly that pen. The original is black but you can find this pen in different colors as well. Those colors allow you to get very creative with your lettering.
Pilot G2 Retractable Gel Ink Pens
Gel ink is among the most popular options in bullet journaling. The Pilot G2 pens are the best of the best gel ink pens.
That gel ink allows the pen to glide across the paper as you write, doodle, and draw. There are multiple colors to choose from and the ink seems to last longer than most.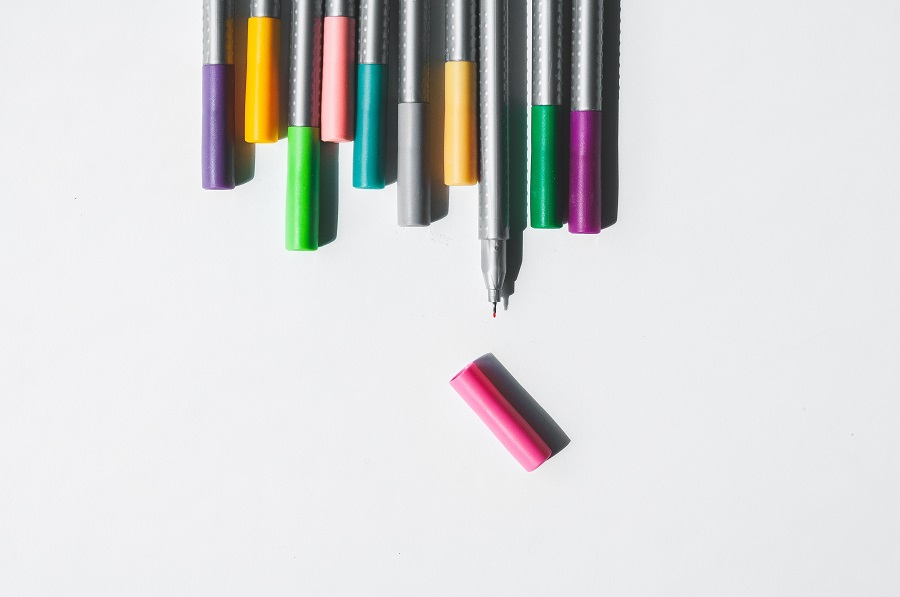 Marvy Le Pens
There are many ways you can use colors in your bullet journal. You could use color to coordinate, to draw, even to organize specific parts of your journal.
You can use Marvy Le Pens to add color to your journal. These colors are stronger than most and the ink inside the pens is just as strong.
Even with all of that strength, the ink will not bleed through the pages and that is what makes these the best color pens.
iBayam Fineliner Pens
Some people like to get even more creative and detailed with their designs. Doodles get turned into works of art and the pages of a bullet journal become canvases.
Those who want more detail in their drawings and designs would want to use iBayam Fineliner Pens. These pens are smooth and have very fine tips. Those tips are what makes these pens among the best bullet journal pens out there.
Zebra Mildliner
Not every situation calls for fine-tipped pens. Highlighting is a big part of bullet journaling. Not any highlighter will do, instead, you need the Zebra Mildliner pen set.
This set comes in a variety of colors and each one works perfectly as a highlighter. You could also use these pens to color in large areas in your journal.
Faber Castell Wallet Pitt Pen Nibs
Faber Castell Pitt Pens are perfect for those who want to get even more creative with just a simple stroke of the pen. These pens are perfect for lettering.
But you could also use these pens for drawings and different line work. Your bullet journal will stand out even more with these pens.
More BuJo
10 Summer Bullet Journal Ideas
Bullet Journal Sleep Logs for Self Improvement
Bullet Journal Organization for School | 21 Ideas to Try
51 of the Best Bullet Journal Ideas on Pinterest