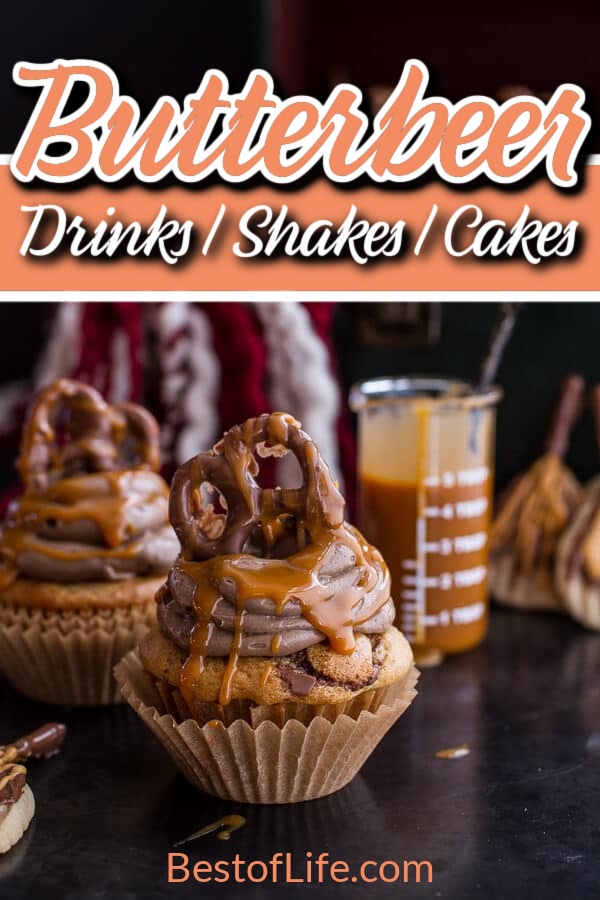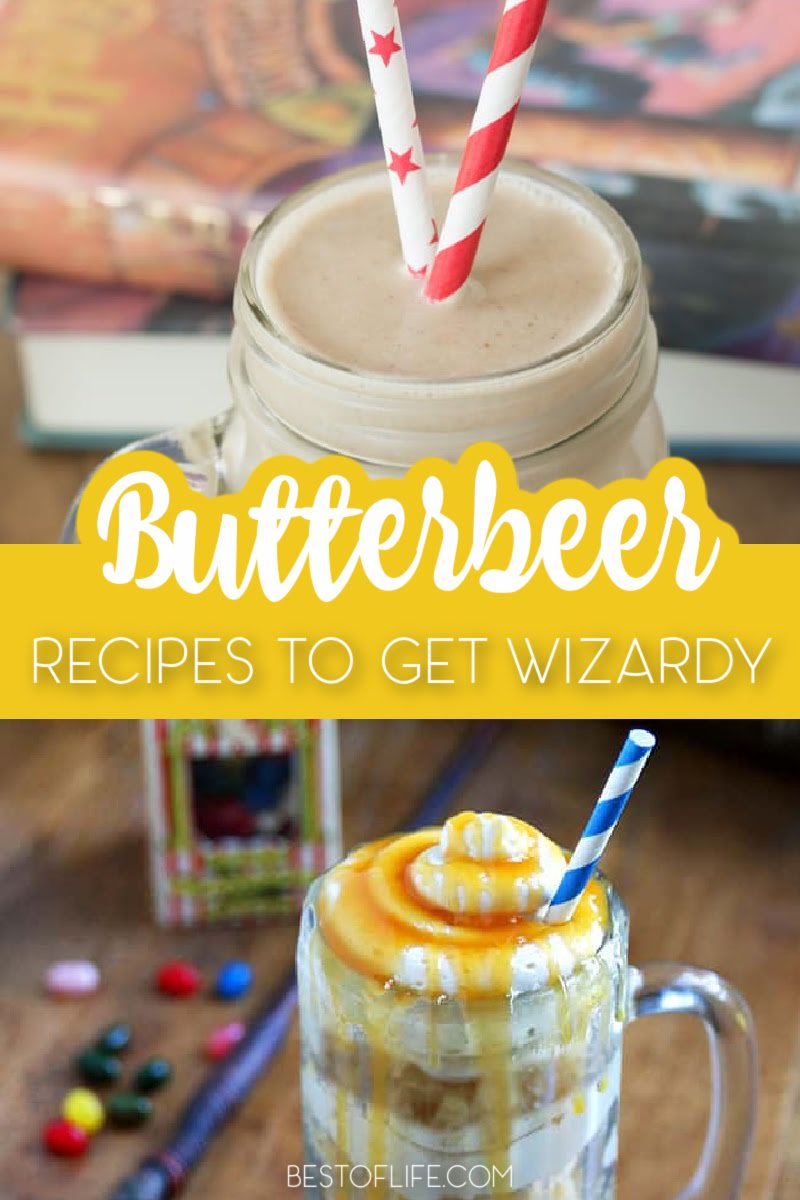 Unfortunately, my children weren't old enough to see the original Harry Potter films in theaters. However, that hasn't stopped me from showing them the Wizarding World at home. Just like me, they have fallen in love with Harry, Ron, and Hermione. we enjoy the movies and books and now, we enjoy the best butterbeer recipes.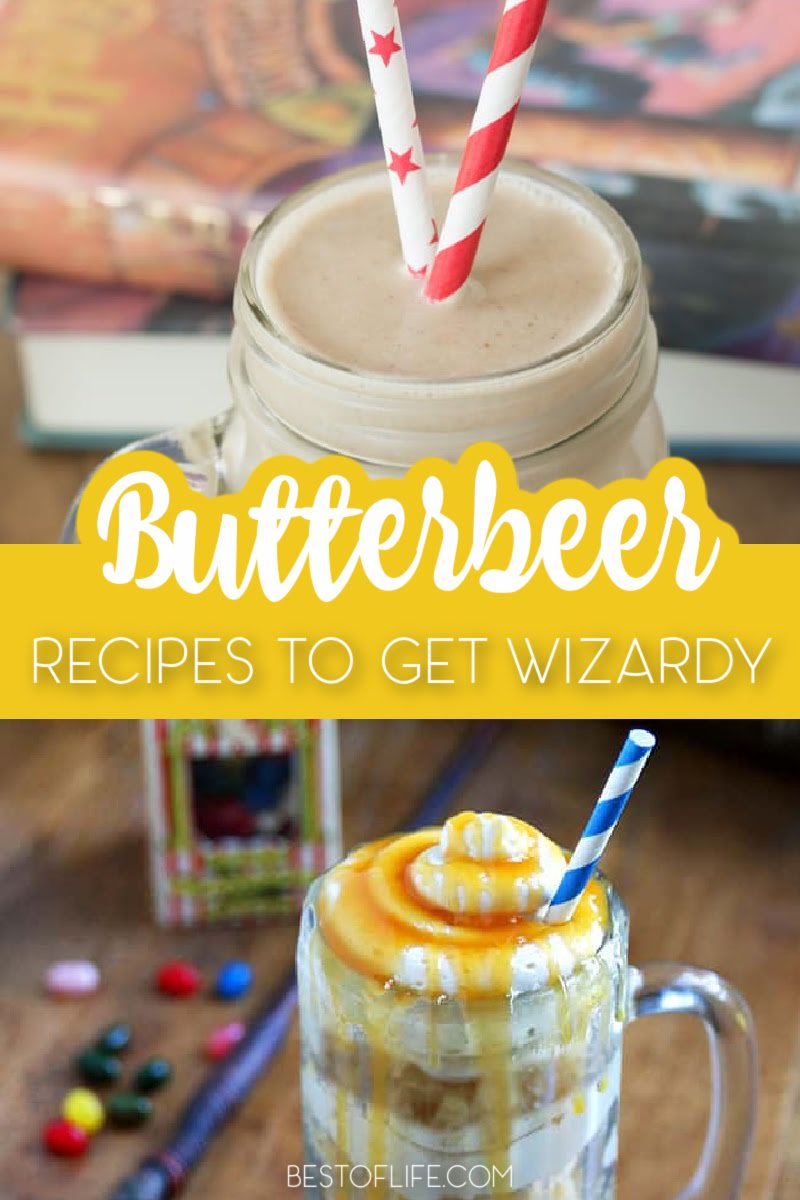 You can't levitate things with a spell, but you can still enjoy some Butterbeer recipes from the wizarding world Harry Potter introduced us to long ago. While we may not be able to cast spells in real life, we can enjoy some of the treats that Harry and his friends do in the movies.
One of our favorites is any of the best Butterbeer recipes. Many of us are familiar with the idea of butterbeer from the books or the movies. Everyone is most likely picturing a drink and that's fair. But there are other ways to enjoy butterbeer ideas.
You can make the drinks, sure, but what about some cupcakes, brownies, cakes, fudge, pancakes? You can make all of these things and more with the same flavor as butterbeer! You'd be surprised by just how many things you can make from the wizarding world.
Butterbeer Pancakes | Sugar and Soul
Fudge | Princess Pinky Girl
Butterbeer Cookies | Just a Pinch
Frozen Butterbeer | Raegun Ramblings
Butterbeer Fudge | Cookie Dough and Oven Mitt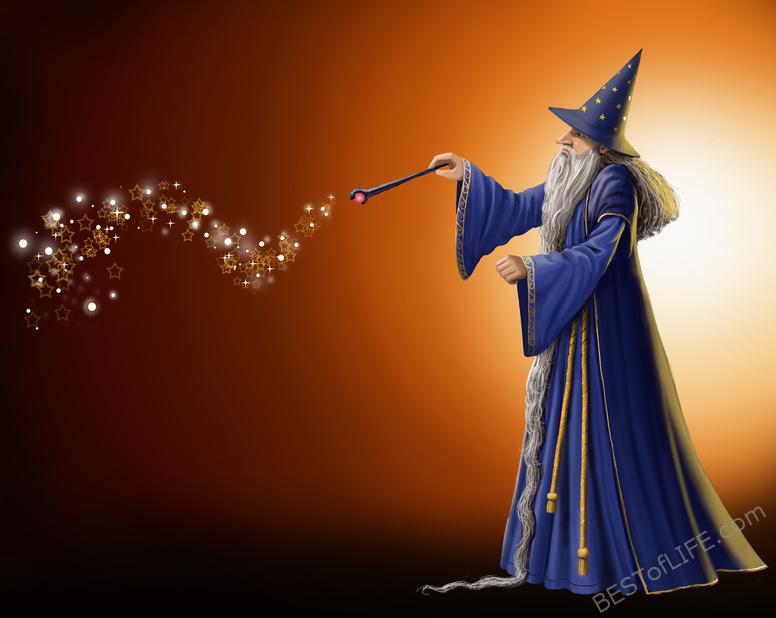 Butterbeer Recipes
The drink was introduced in the third book, Prisoner of Azkaban. J.K Rowling describes it as a butterscotch only less "sickly". That is where we start the base for butterbeer recipes that are made in real life. Butterscotch is actually quite an easy flavor to make, brown butter gets the job done.
But less sickly makes it slightly vaguer than just butterscotch. That is why we may not get the exact recipe correct. But we can get close enough to enjoy our own ideas of wizarding beverages that are shared at Hog's Head inside The Three Broomsticks.
Butterbeer Cake | Liv for Cake
Butterbeer Ice Cream | Three Yummy Tummies
Fizzing Butterbeer Pie | Delish
Butterbeer Smoothie | Bren Did
Death By Butterbeer Cupcakes | Half Baked Harvest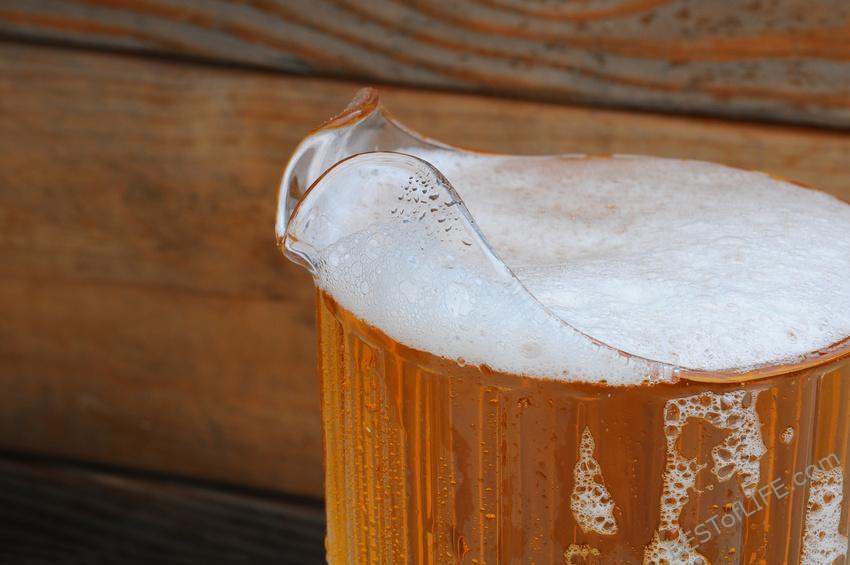 Harry Potter Parties
Harry Potter may have faded from the headlines, for the most part. But the fandom has already been created. People all around the world fell in love with this story and that means it is nostalgia. Maybe not now, maybe not tomorrow, but nostalgia, nonetheless.
Butterbeer recipes are perfect for celebrating that fandom. People can host Harry Potter parties and use these recipes as treats or host a movie marathon and use these recipes as party food. Ultimately, butterbeer is a flavor that we can actually taste that connects us to the characters and the stories we love.
Butterbeer Hot Chocolate | Life. Family. Joy.
Butterbeer Latte | Practically Functional
Hogwarts Worthy Butterbeer Cookies | Cupcake Diaries
Butterbeer Brownie Brittle | Cooking and Beer
Butterbeer Float | The Cottage Market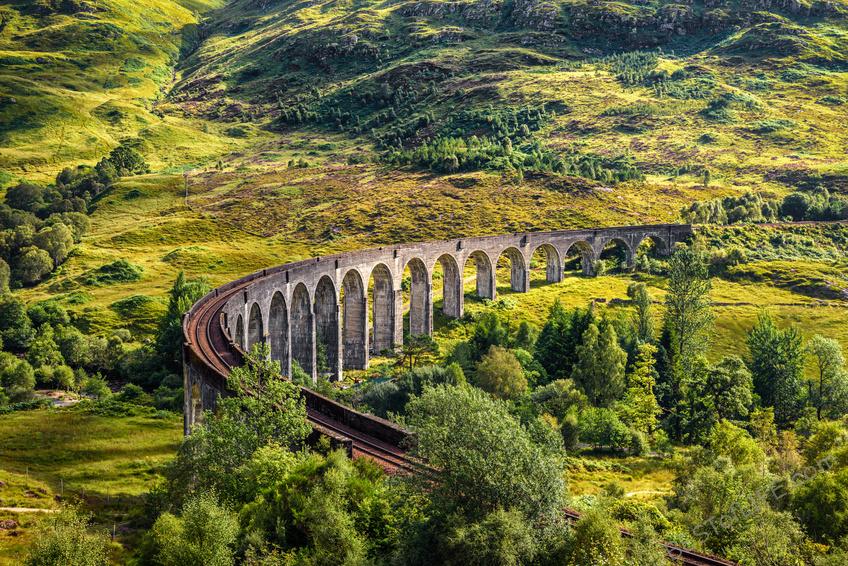 Imaginative Recipes
There is no way to know for sure if we all have the right recipe for butterbeer. Unfortunately, it is nothing more than an unfamiliar word that was used in a novel series. But that is the beauty of reading. We get to use our imaginations to produce what we think the recipes should be like.
We can be certain that butterbeer is popular in the fictional world of Harry Potter. That means we can be sure that the flavor would've found its way into other things like cakes and brownies. After all, that is what we do in the real world. We use our imaginations to produce new recipes using flavors we love.
The Best Butterbeer Cupcakes | The Domestic Rebel
Butterbeer Milkshake | Hungry Doug
Brown Butter Blondies | An Edible Mosaic
Butterbeer Potted Cream | Get Away Today
Butterbeer Creamsicles | Clarks Condensed
Not Craft Beer
Many of these recipes are for desserts. The desserts bring the flavors of what we think butterbeer might taste like and turns them into sweet treats. There are butterbeer alcoholic recipes around, but these ones are for everyone. You can make these treats for your next movie marathon or themed party.
The magic of Harry Potter will never fade away. Butterbeer may not be a craft beer for adults only, but the flavor is phenomenal. Get into the Halloween spirit with some of the best Butterbeer recipes from the wizarding world that many of us wish was real life.
Ice Cream Sandwiches | We Heart Recipes
Butterbeer Blondies | The Whimsical Cupcake
Butterbeer Jello Shots | Tablespoon
Energy Bites | A Big Man's World
Butter Beer Mug Cake | Living Locurto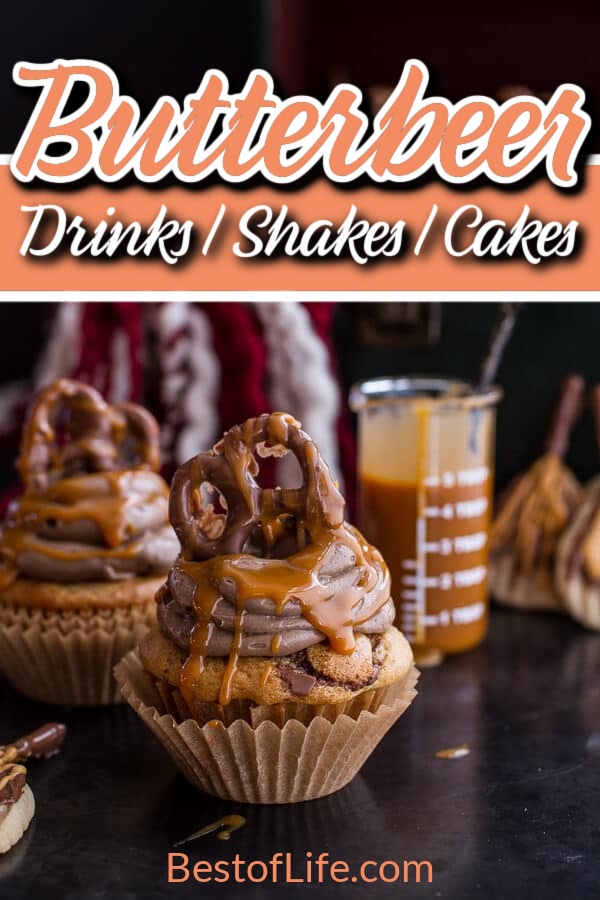 More Party Recipes
Easy Edible Cookie Dough Bites Recipe | Cookie dough bits may not be butterbeer, but they are just as magical.
Unique Gender Reveal Ideas | There is no need to burn down a city to let people know the gender of your child. There are safer ways that are also fun.
Halloween Puppy Chow Recipe | Halloween is the perfect time to break out some butterbeer recipes. In fact, you can make this puppy chow and wash it down with a pint of butterbeer.
Red White and Blue Desserts for a Patriotic Party | There is no specific time of year for Harry Potter. Summer works, too.
How to Make a Charcuterie Board | But you can make your Hogwarts party slightly more elegant with a charcuterie spread.