This site contains affiliate links. Please read our Policies for information.
Unfortunately, my children weren't old enough to see the original Harry Potter films in theaters. However, that hasn't stopped me from showing them the Wizarding World at home. Just like me, they have fallen in love with Harry, Ron, and Hermione. While we may not be able to cast spells in real life, we can enjoy some of the treats that Harry and his friends do in the movies. One of our favorites is any of the best Butterbeer recipes.
Butterbeer recipes are way better during the fall than any of the pumpkin spice items you will find.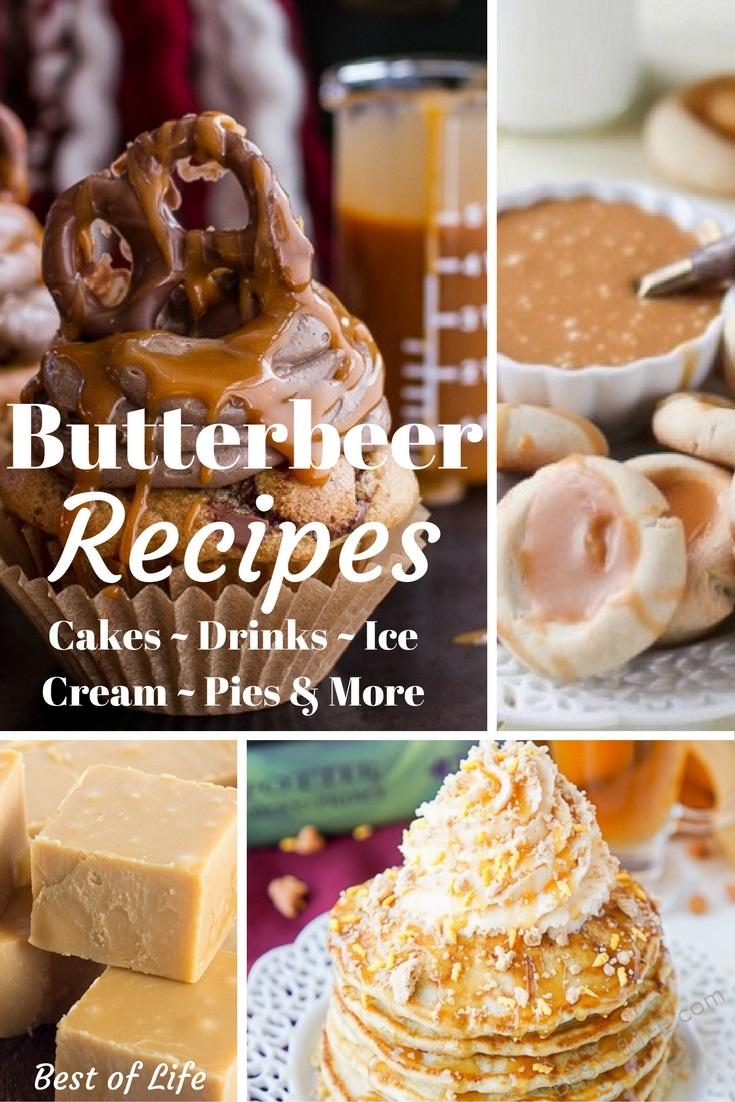 Butterbeer Pancakes | Sugar and Soul
Butterbeer Fudge | Ashlee Marie
Butterbeer Cookies | Just a Pinch
Frozen Butterbeer | Raegun Ramblings
Butterbeer Fudge | Cookie Dough and Oven Mitt