Halloween Games for Kids for a Fun Party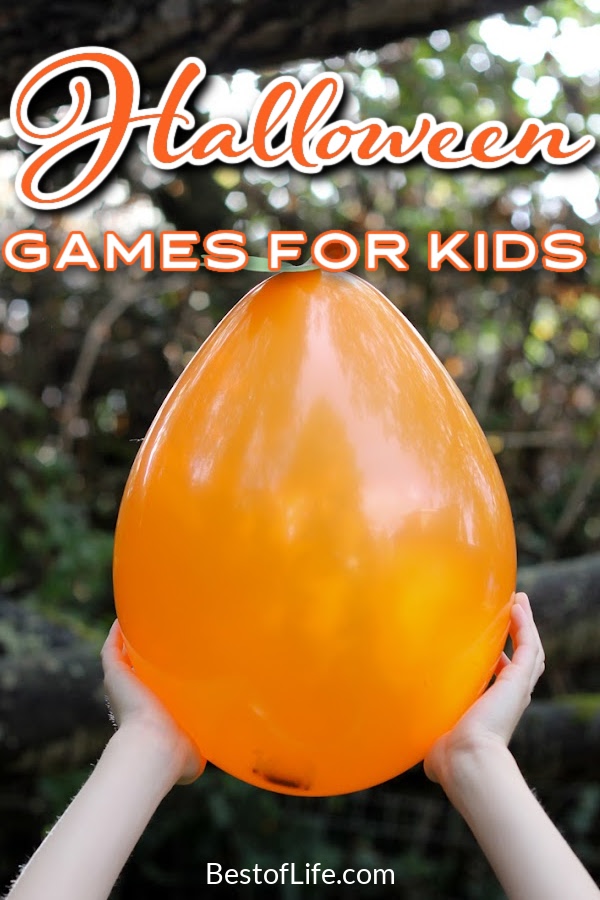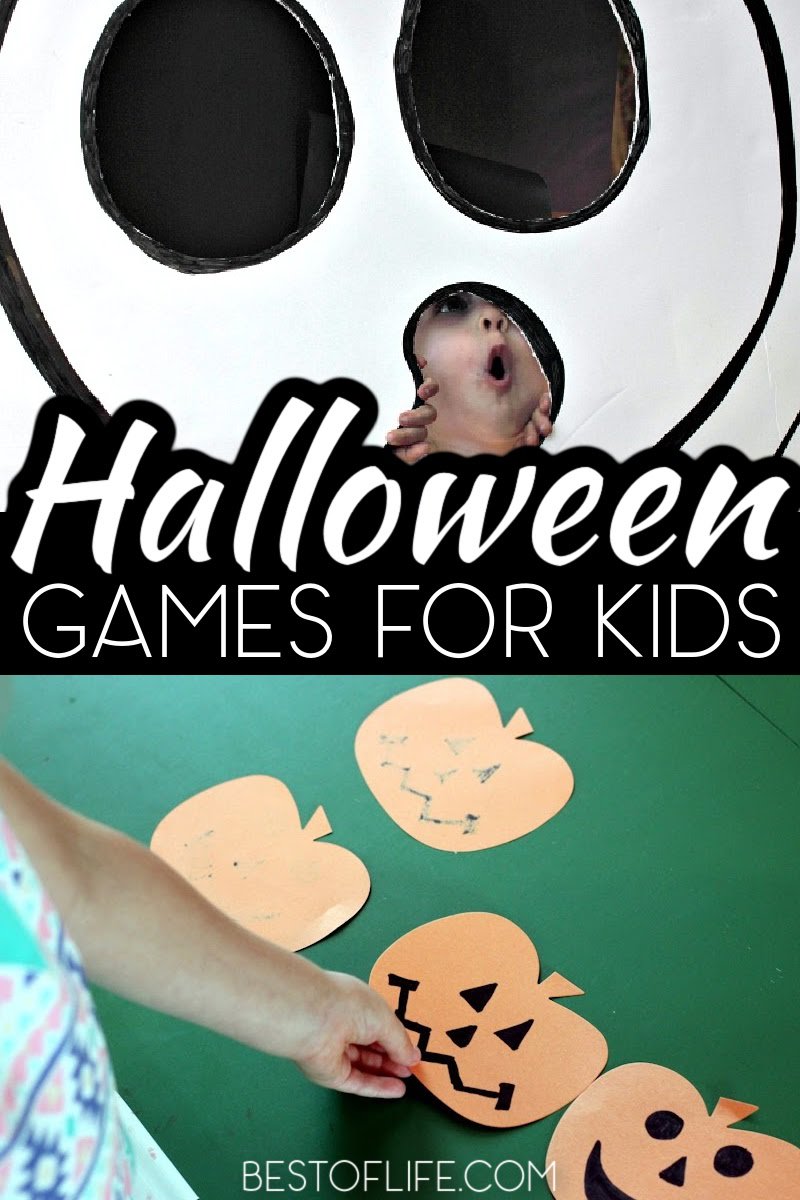 Halloween is the perfect time to throw a party. Everyone in the family can get involved and attend the party. But adults are looking for their own kind of treats, and kids could get in the way of that. You could use fun ways to distract them, like Halloween games for kids.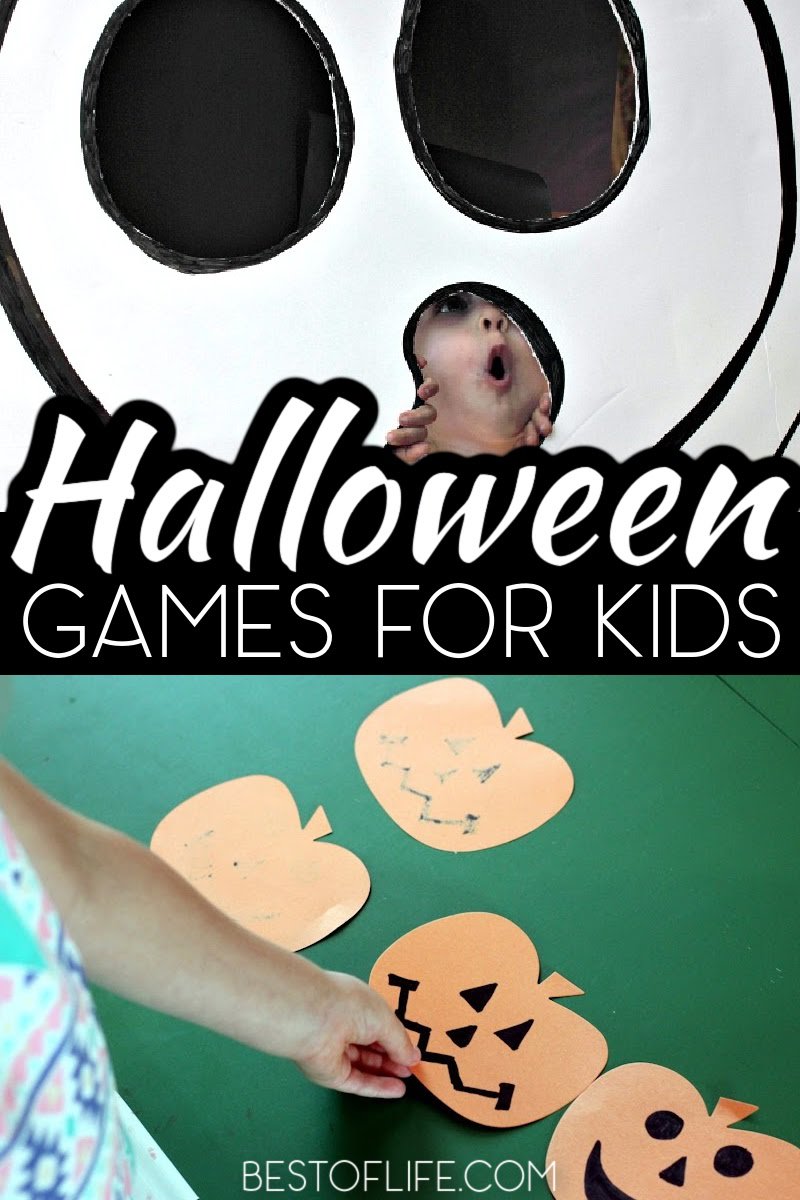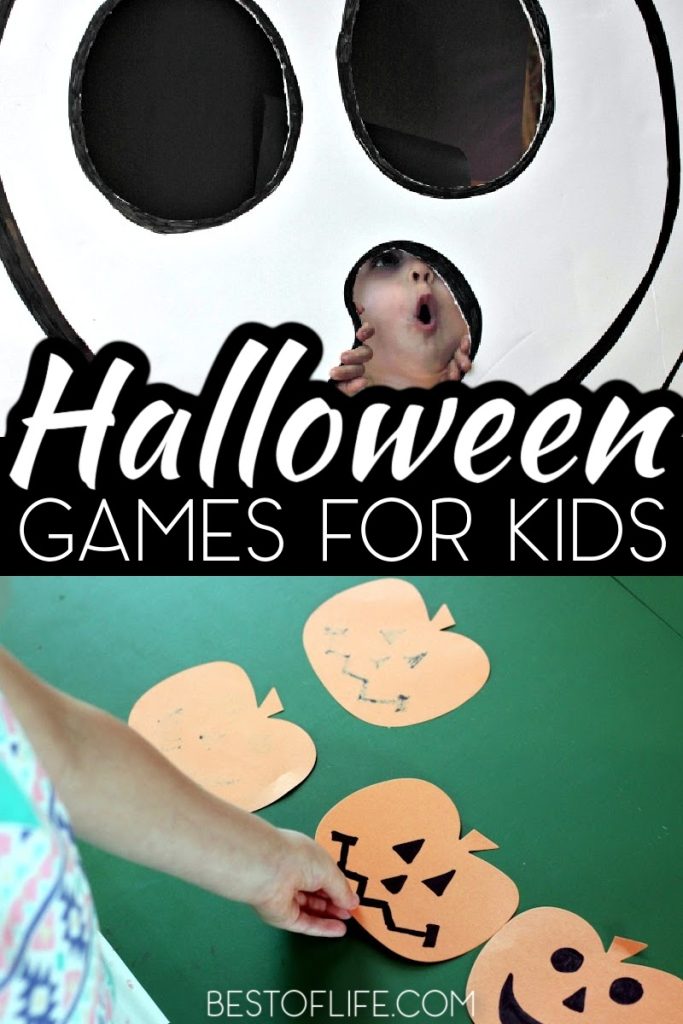 Halloween games for kids are great ways to host Halloween parties for adults without having to find a babysitter during the event. Halloween is filled with tricks and treats. We trick ourselves into being scared for a bit of excitement while dressing as whatever we want.
The treats usually come in the form of Halloween drinks for adults. But it can be difficult to enjoy those Halloween treats for adults when children are running around. There are plenty of events we attend that end up like this, like weddings, summer pool parties, or even birthday parties.
But those other events have something built into them that keeps the kids distracted so parents can let their hair down. Of course, we can't let that hair flow in the wind. But we can relax a bit knowing the kids are nearby, safe, and having a great time.
Halloween parties are not so easy to navigate as a family. Parents will usually end up sacrificing their fun for their kids. There's nothing wrong with sacrificing, that is part of what it means to be a parent, and we chose to be here.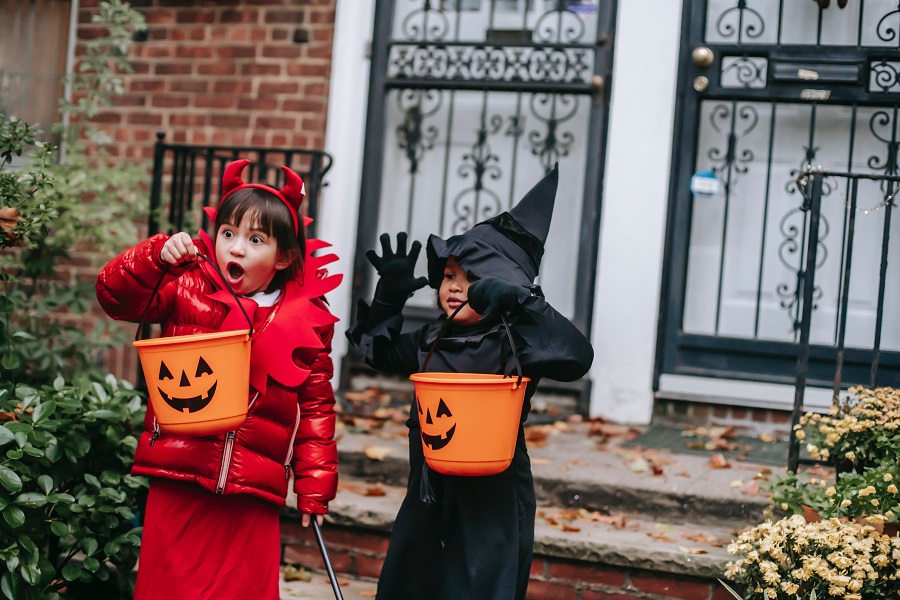 But why not allow yourself to have some fun every now and then? Some parents may be saying that a sitter is a way to go. But Halloween is for everyone so finding a sitter and leaving them home on Halloween is not ideal either.
In fact, families are usually friends with other families, which means everyone in their social circle will most likely have kids. That circle of friends will usually host events that include kids for Halloween.
So, bringing the kids is not unwelcome; it is encouraged. And having Halloween games for kids to have a fun Halloween party for families where parents can treat themselves is the most ideal outcome.
Frightful Fish Toss | Carnival Savers
Halloween Obstacle Course | Laly Mom
Jack-O-Lantern Memory Game | A Dab of Glue Will Do
Mummy Wrap Game | My Mix of Six
Pumpkin Chuckin' Game | B-Inspired Mama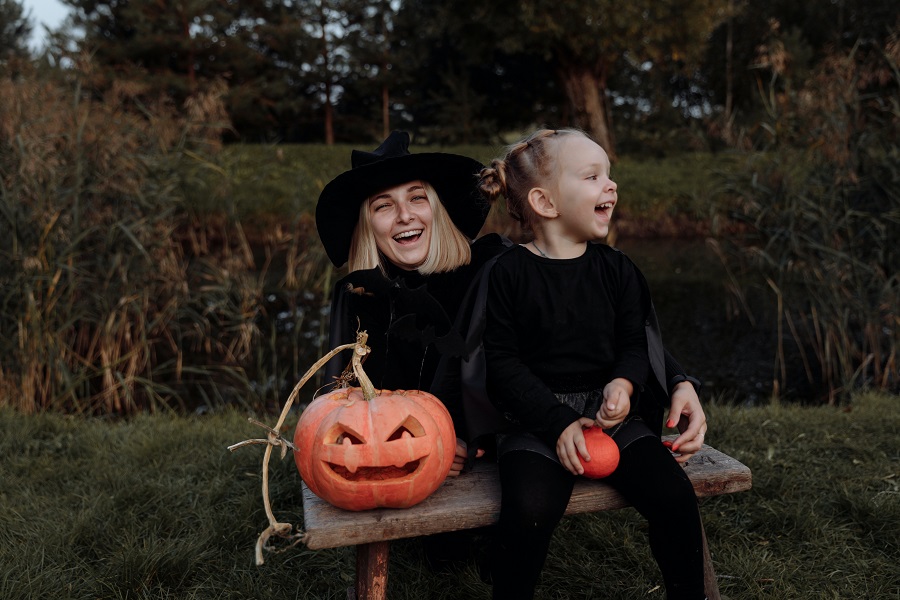 Halloween Games for Kids
Halloween is the theme of the party, which makes it the theme of the games. Believe it or not, you can turn almost every game you come across into a horror game. Monopoly, for example, could be buying up plots in a graveyard, and now you've got a Halloween version.
Of course, Monopoly will not work with kids; they will lose interest quickly. But that just goes to show how easy it is to use these games or any other game for Halloween.
Halloween Charades | Edventures with Kids
Ghost Bag Toss | Danya Banya
Glow-in-the-Dark Ring Toss | Kid-Friendly Things to do
Donuts on a String | Madly Stylish Events
Halloween Mystery Boxes | Christina Maria Blog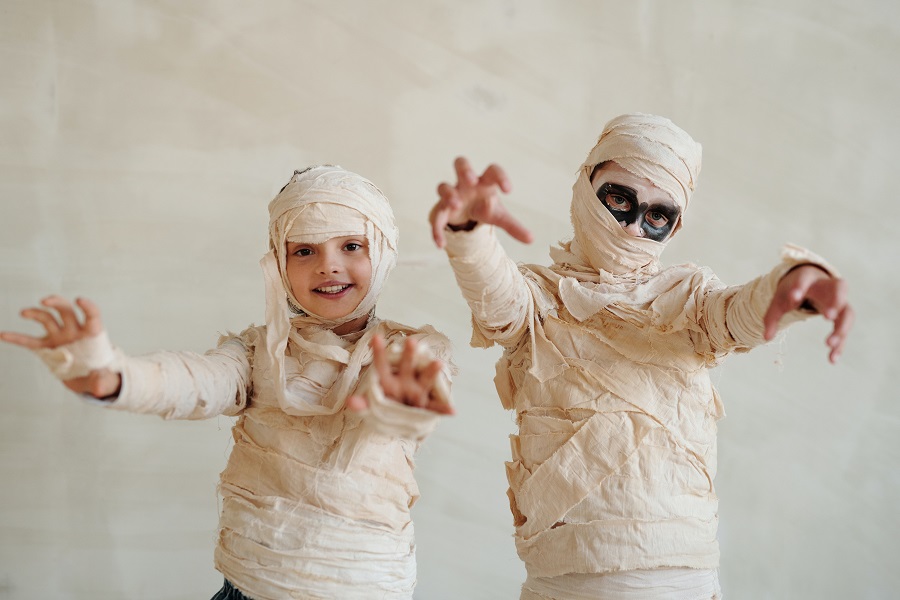 Halloween Parties for Kids
Keeping the kids entertained with these Halloween games for kids is easy. But kids will be expecting treats on top of the games. It is important for kids to be properly fed, properly entertained, and properly taken care of all night.
That means making sure they have snacks to eat and a safe part of the venue to play their games. Of course, this will be seen as parents doing the right thing for their children. Only we will know the truth.
Halloween Tin Can Bowling | Red Ted Art
Halloween Party Poppers | That Kids Craft Site
Minute to Win It Games for Kids | Jen Bradley Moms
Pumpkin Patch Smash | Delia Creates
Witch's Hat Ring Toss | Sometimes Creative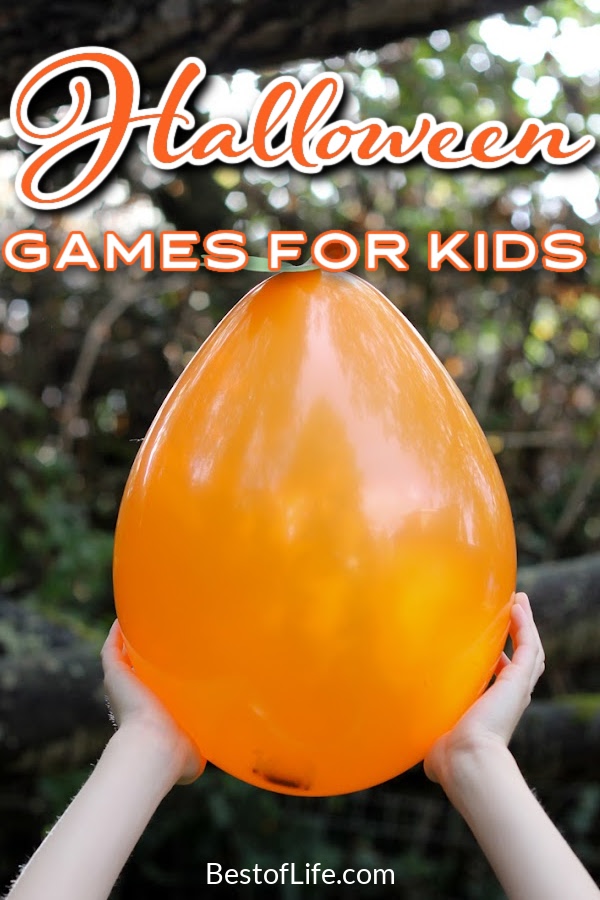 More Halloween Ideas
Halloween Party Aesthetic Ideas | The games won't matter if we haven't put the party aesthetic together.
Halloween Virgin Party Drinks | Kids will be thirsty after playing all of these games over and over again.
40+ Pumpkin Carving Ideas for Halloween | Pumpkin carving is still a fun activity that can be done on Halloween night or days before with the whole family.
Halloween Party Food Ideas for Kids | Halloween party food can be fun and exciting to make with the kids or on your own.
Halloween Cocktails with Whiskey | Adults, will want a few drinks of their own with a special ingredient.