Halloween Party Food Ideas for Kids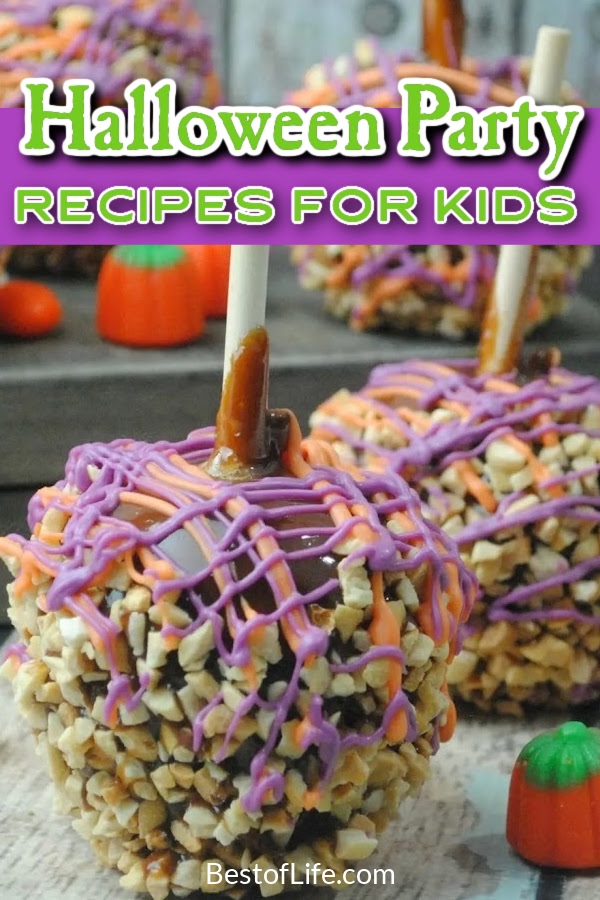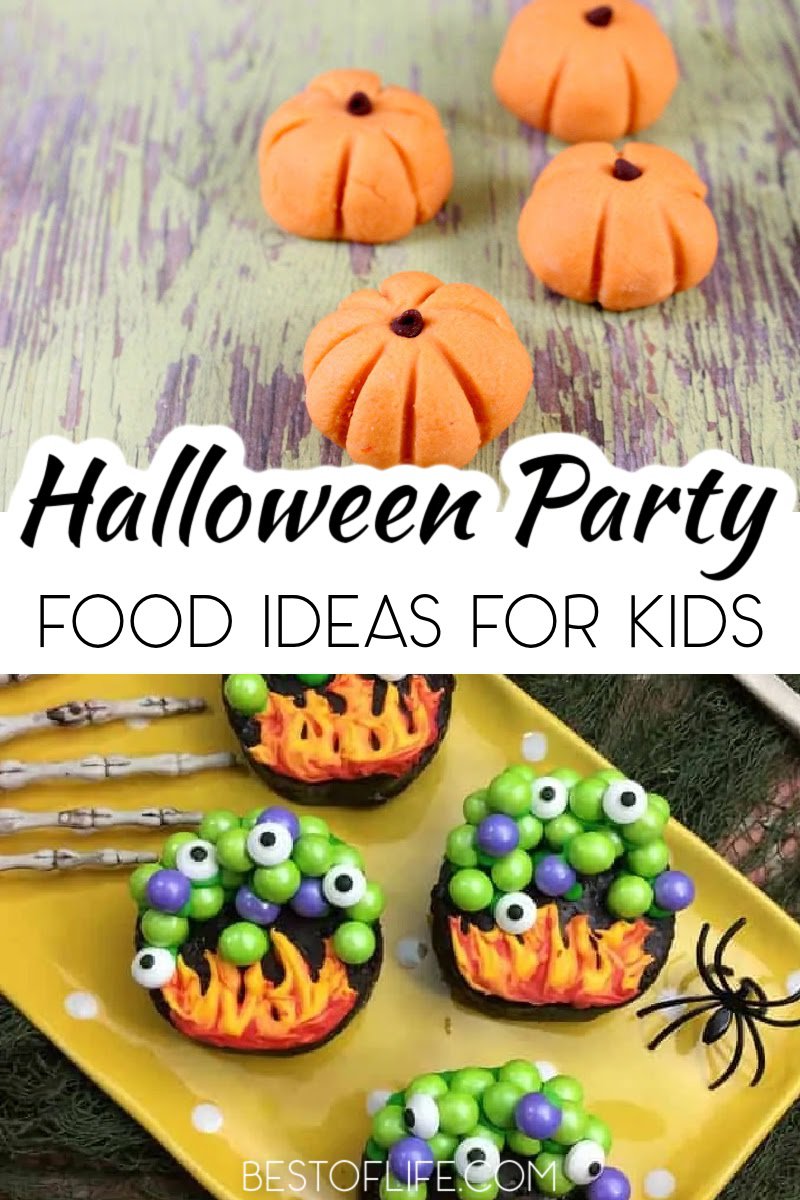 There are Halloween parties for adults but ones for kids too. While there may not be any alcohol (not for the younger crowd anyway), you will need some spooky music, creepy costumes, and of course, some tried-and-true Halloween party food ideas for kids.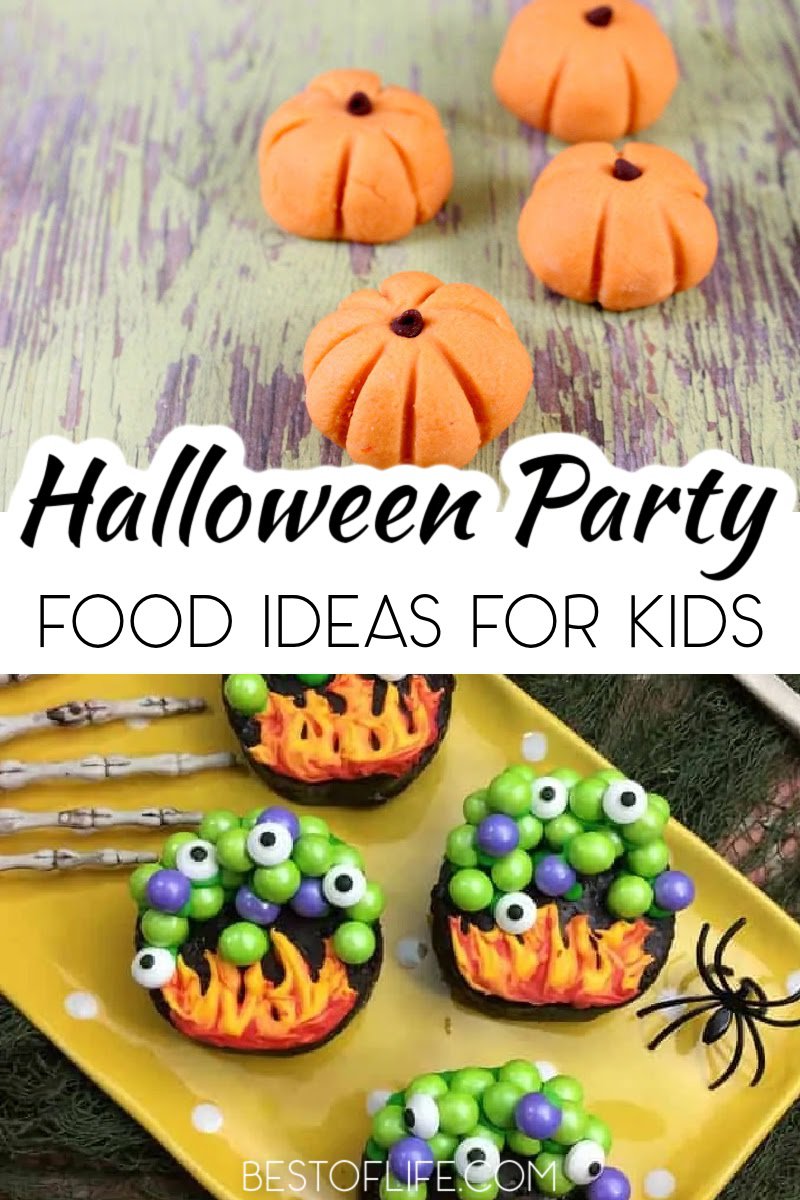 Parties are a very important part of Halloween. When we think of Halloween parties though, we often think about boozy drinks and adults partying all night long. Getting spooky in the kitchen is the best aspect of making Halloween party food ideas for kids come to life.
What makes the best Halloween party food? Well, it should be spooky, creepy, or have a disgusting story behind it. But it should also taste amazing and be appetizing enough for people to take a risk and eat "worms" or "zombie's brains".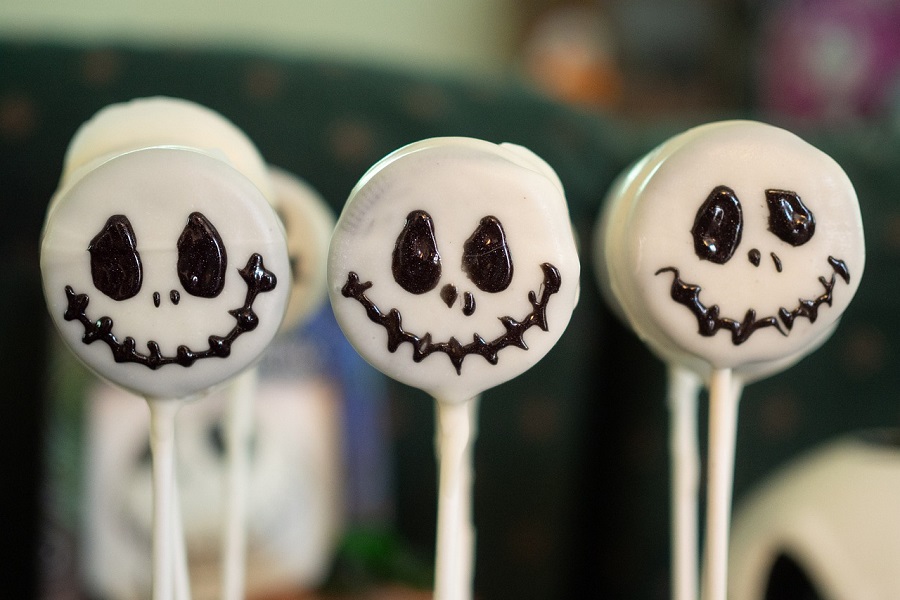 These same ideas also apply to Halloween party food ideas for kids. While the food will look creepy, kids will enjoy the idea of sharing "spider legs" with their friends. While candy and sweets should be the star of the show, that doesn't mean you can't hide some healthy Halloween treats in there as well.
The important thing is that you get scary with your recipes.
Spider Cookies | She Saved
Ghostly Hard-Boiled Eggs | Kid Friendly Things to do
Strawberry Ghost Pops | Eats Amazing
Bogey Bites | Daisies and Pie
Witch Hat Cupcakes | Frugal Coupon Living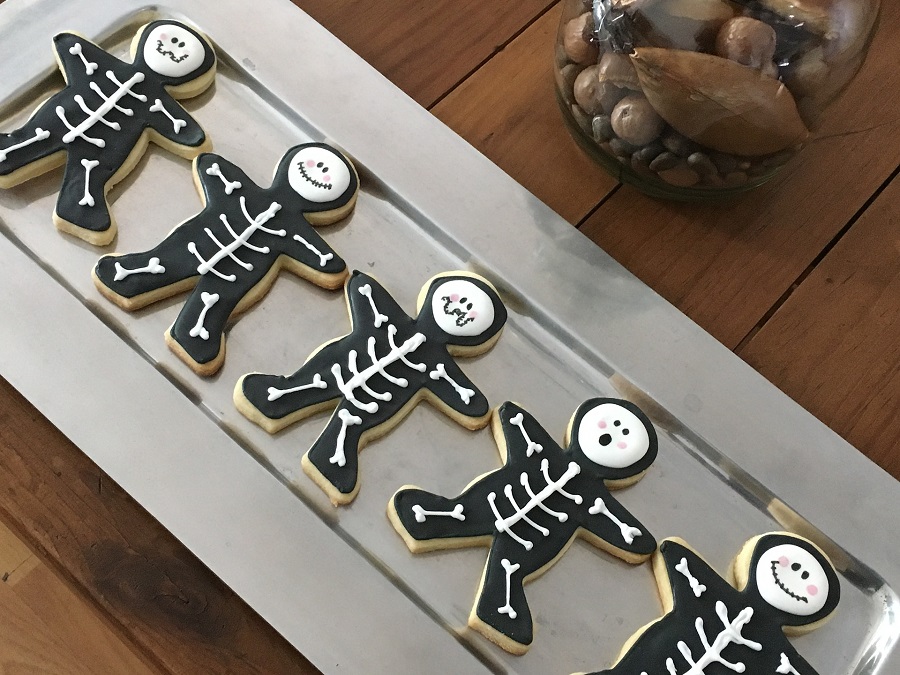 Halloween Party Food Ideas for Kids
Halloween party food ideas for kids are just as fun for adults as they are for kids. Don't shy away from using these recipes for your next adult Halloween party. Your guests will appreciate the effort and you will appreciate the praise you get for creativity.
These recipes are good for both adults and children. In fact, they each have the right amount of spooky in them that make them deliciously crave-able as well. These recipes won't be like eating worms and blood (spaghetti and marinara).
Monster Brownie Pizza | Passion for Savings
Teeth Bites | Fork & Beans
Brimstone Bread | Instructables
Witches Cauldron Treats | Kids Craft Room
Halloween Caramel Apples | Serendipity and Spice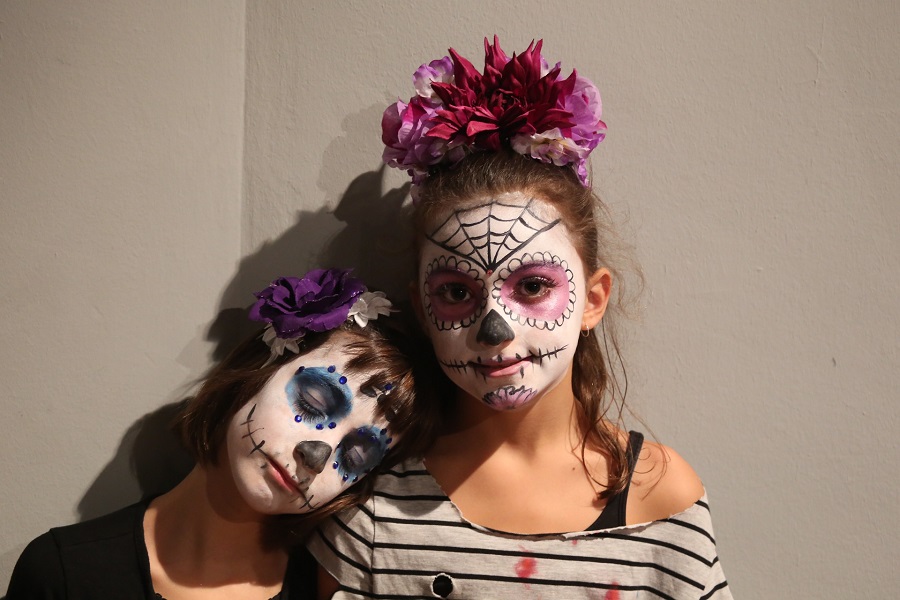 More Halloween Party Food Ideas for Kids
Most Halloween recipes are filled with sugar and not exactly healthy. However, that is the point of these recipes. Halloween is all about candy and treats to sooth us after all of the scares. These recipes incorporate the scares into the food in fun ways.
But it is important to remember that these are not meant to be healthy treats. You may want to limit the number of recipes you use if you're watching your nutrition or your child's.
But skipping Halloween treats altogether just isn't an option, not for anyone who enjoys celebrating Halloween.
Frankenstein Rice Krispies | Snapguide
Peanut Butter Pumpkin Bites | Not Quite Susie
Monster Eye Cookies | Parenting Chaos
Mini Spider Pizzas | Recipe Runner
Mickey Mouse Halloween Cookies | Living Locurto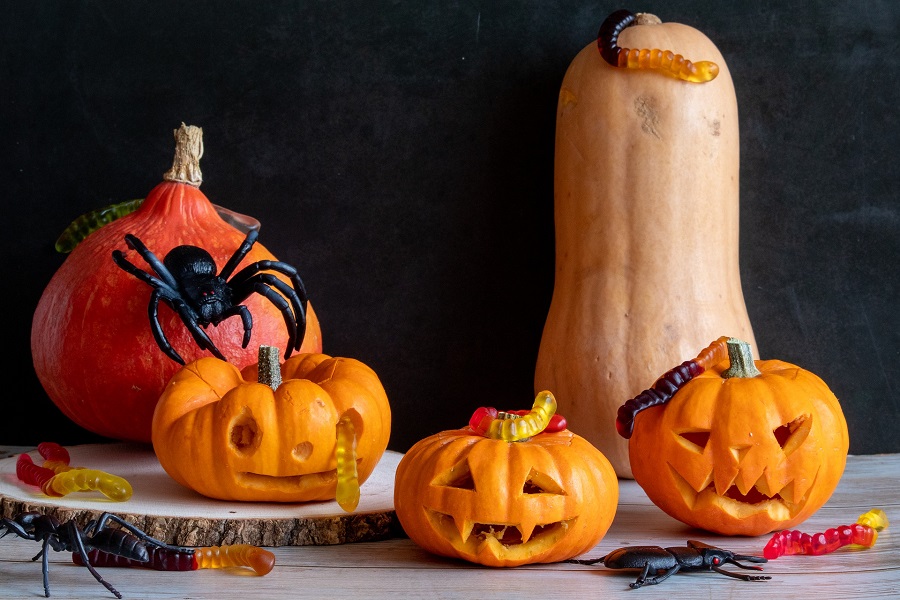 Getting Spooky in the Kitchen
What level of spooky is okay for Halloween party food ideas for kids? Blood and guts may not be welcomed for some kids. We do want them to eat the treats, after all. However, it is up to you to decide how spooky you get with these recipes.
You could easily up the scare factor by adding some strawberry sauce to the apples, or fondant knives to a pumpkin bite. The question is, how much can your children handle before they play with their food rather than eat it?
Cheese and Pretzel Broomsticks | One Little Project
Jack-o-Lantern Quesadillas | Florassippigirl
Melting Witch Brownies | The Southern Halloween Queen
Tangerine Pumpkins & Banana Ghosts | Flo & Grace
Boo-Nilla Ghost Milkshakes | Lil Luna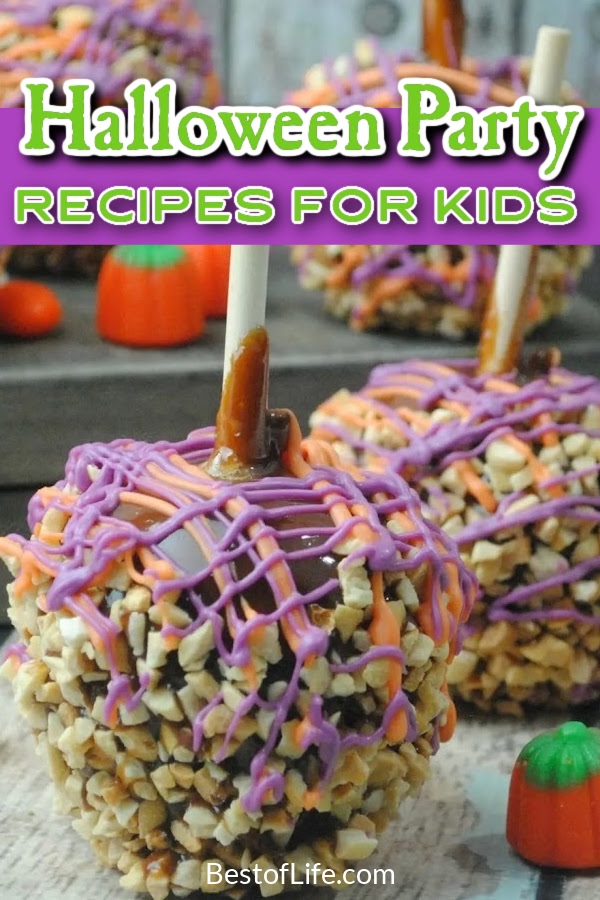 More Halloween Ideas
Halloween Decorations for a Spooky Party | You can't host a successful Halloween party without having some good decor to set the mood and keep things spooky.
Instant Pot Halloween Recipes | Your Instant Pot can help you provide your party guests with delicious treats as well as actual food, so it is not just a night filled with sugar.
Halloween Costume Ideas for Disney Fans | Save some money on Halloween costumes by making your own, Disney-themed costumes that won't cost an arm and a leg.
Pumpkin Carving Ideas for Halloween | Carving pumpkins is a Halloween tradition that gives you a chance to spend time with your kids while also making some of the decor for your party.
Pumpkin Dessert Recipes for Fall | Desserts become the main dish during any Halloween party so you will want them to be the talk of the town.