40+ Pumpkin Carving Ideas for Halloween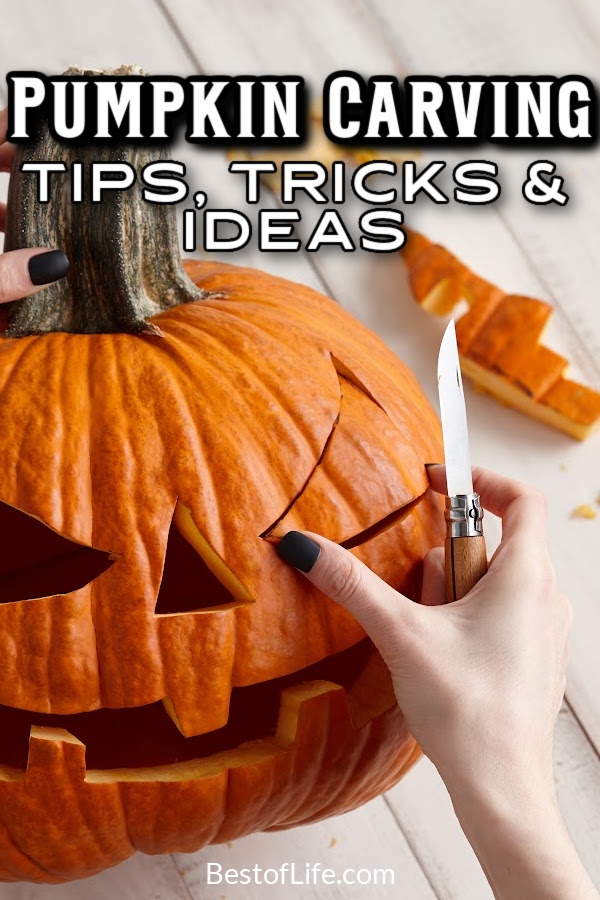 There are so many different pumpkin carving ideas for Halloween that let every individual express their personality. In fact, Pumpkin carvings can help you express your likes, dislikes, and most importantly, your fears. Getting creative on Halloween is easy, all you need is a pumpkin or two and an open mind.
Every holiday has different artistic qualities to them that let you express yourself. For Thanksgiving, it's cooking, for Christmas, it's Cookies and decor and for Halloween, it's pumpkin carving. Show your personality on Halloween with pumpkin carving ideas for all ages!
Halloween has many different activities for couples, kids, families and about everyone. One of the most popular activities is to carve pumpkins. Pumpkin carving ideas for Halloween cover many different genres of entertainment.
Couples can use easy pumpkin carving ideas to spend time together, families can use Disney pumpkin carving ideas to include the kids. People can even get creative with some scary pumpkin carving ideas. There are so many ways to carve a pumpkin that you may want to try them all and see what works best for you.
DIY: 3 Free Pumpkin Carving Stencils | The Best of Life Magazine
DIY Pumpkin Decorating Ideas for Adults | The Best of Life Magazine
No Carve Pumpkin Decorating Ideas | The Best of Life Magazine
Free Pumpkin Stencils for Halloween Magic | Totally Promotional
Halloween Basics: 4 Ways to Carve a Pumpkin | Brit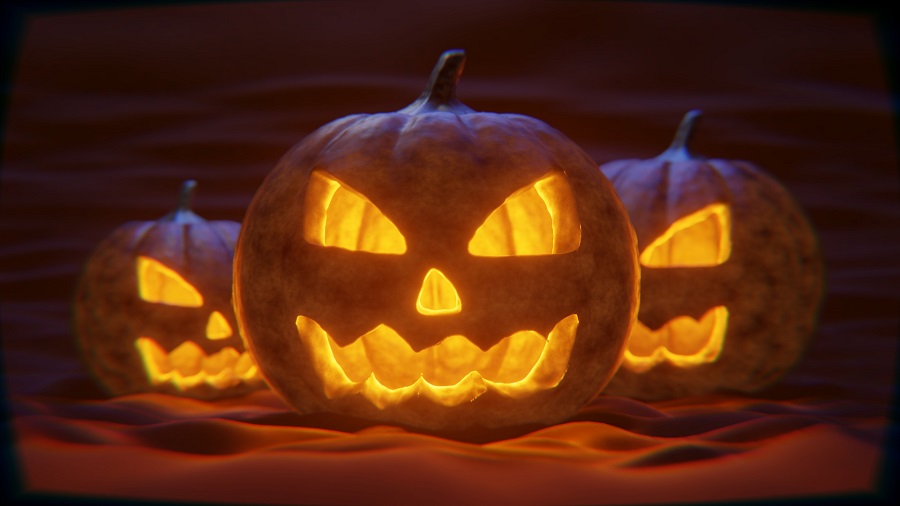 Easy Pumpkin Carving Ideas
What makes a carving idea easy? Well, the goal is to not lose a finger or our tempers as we try to finish our creations. A stencil or idea that fits those two things constitutes as easy. Does that mean these carvings will come out perfectly? No. But it will be more enjoyable to complete.
How to Make Pumpkins Last Longer | My Frugal Adventures
DIY Pumpkin Emojis | Bespoke-Bride
Incredible Pumpkin Carving Hacks You Shouldn't Miss This Halloween | Cute DIY Projects
Two-Toned Polka Dot Pumpkins | Meaningful Mama
Halloween Pumpkin Mask | Good Housekeeping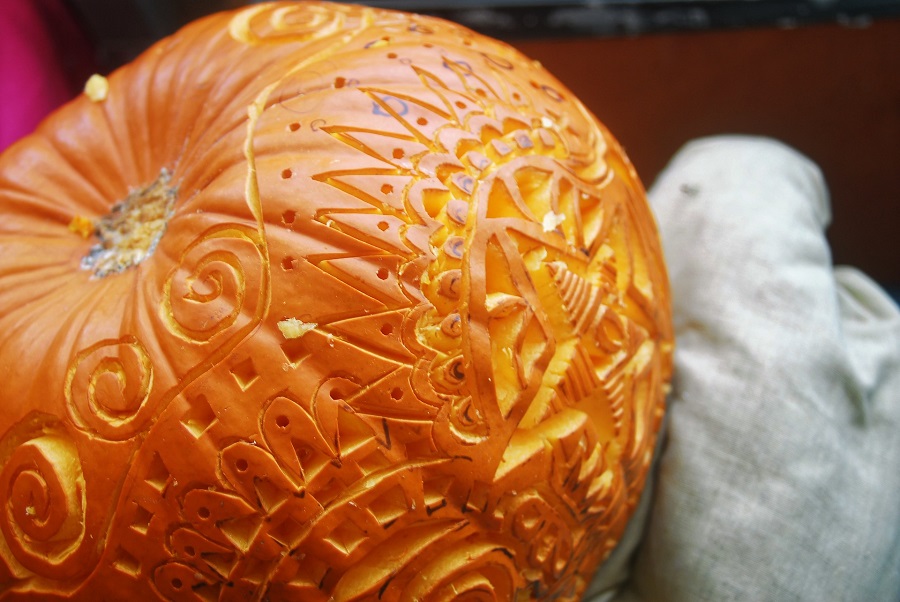 Picking a Pumpkin
The first step in carving a pumpkin is picking out the pumpkin. There are a couple of things to keep in mind. Pumpkins grow on vines and sit on the ground. That means the pumpkin was mishandled if the stem is missing. Pick one with a stem. You also don't need to avoid oddly shaped pumpkins, those could be fun to use.
Free Stencils | Penny Pinchin' Mom
Glow in the Dark Pumpkins | One Little Project
Simple & Easy Pumpkin Carving Stencils | Design Bolts
Easy Pumpkin Carving Tips | Skip to My Lou
Amazing Cat Pumpkin Carvings | Band of Cats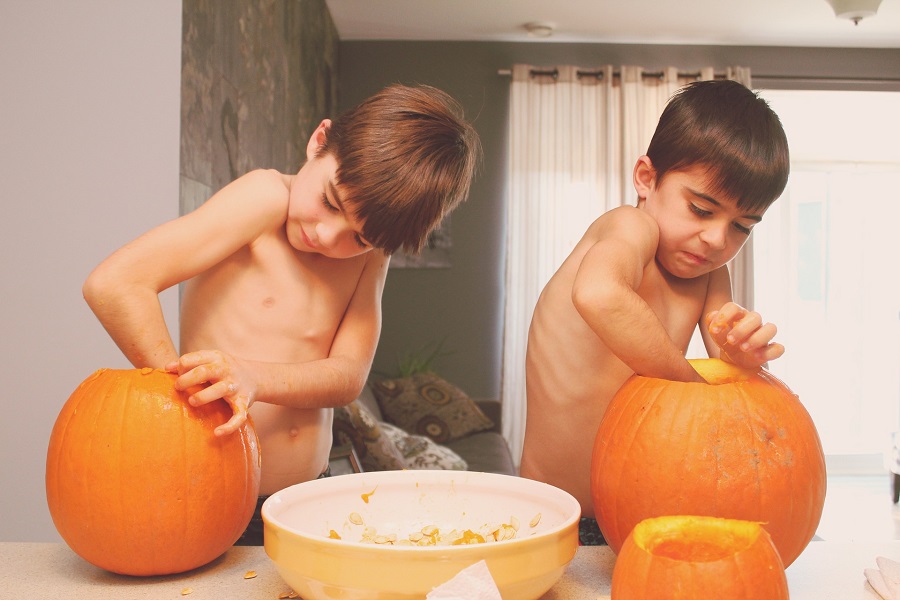 Disney Pumpkin Carving Ideas
Disney has some of the most recognizable characters out there. That means your pumpkin will be appreciated more if people can recognize the carving. Disney is a safe bet for those who aren't comfortable with their carving skills.
Unique Disney Carvings | Me Before Mom
Frozen Pumpkin Carving Stencils | 4 The Love of Family
Tinker Bell Pixie Dust | Instructables
Baby Groot | Spy Pink
Best No-Carve Disney Pumpkins | Mom Endeavors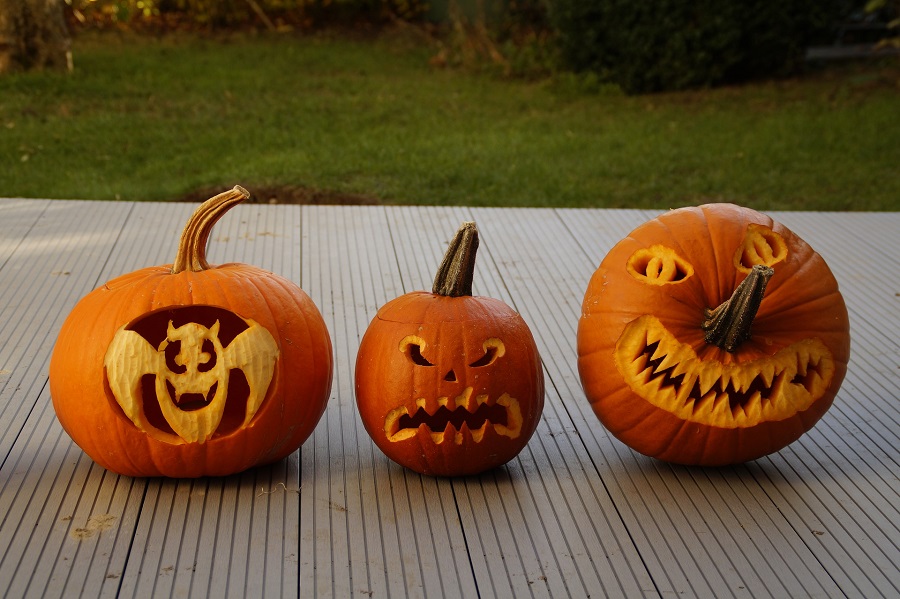 No Carve Necessary
We are all familiar with the idea of pumpkin carvings. But did you know that you don't need to carve your pumpkin to get creative? You can use many other methods like painting, crayon dripping, wax dripping, and even just some glue and glitter.
Disney Villain Stencils | Baby Savers
World of Color Crayon Drip Pumpkin | Pryor
Star Wars Pumpkin Templates | PopSugar
Adorable Carvings | Rachel's Crafted Life
100+ Disney Pumpkin Carving | The Farm Girl Gabs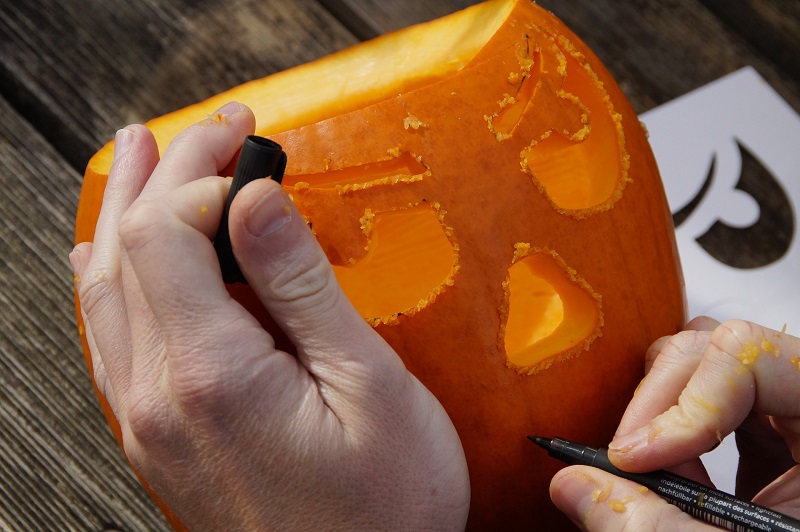 Moisture is a Plus
Pumpkins may not lose a lot of its moisture very fast, but moisture is good. Pumpkins are easier to work with if they remain as moist as possible during the carving stages. You can grab a spray bottle with water to keep spraying the inside of the pumpkin as you carve.
Tangled Pumpkin | Lish Concepts
BB8 Pumpkin | Desert Chica
24 Disney Themed Halloween Pumpkin Carving Templates | Savoring the Good
Little Mermaid Idea | Deviant Art
Maleficent | Angela Montoya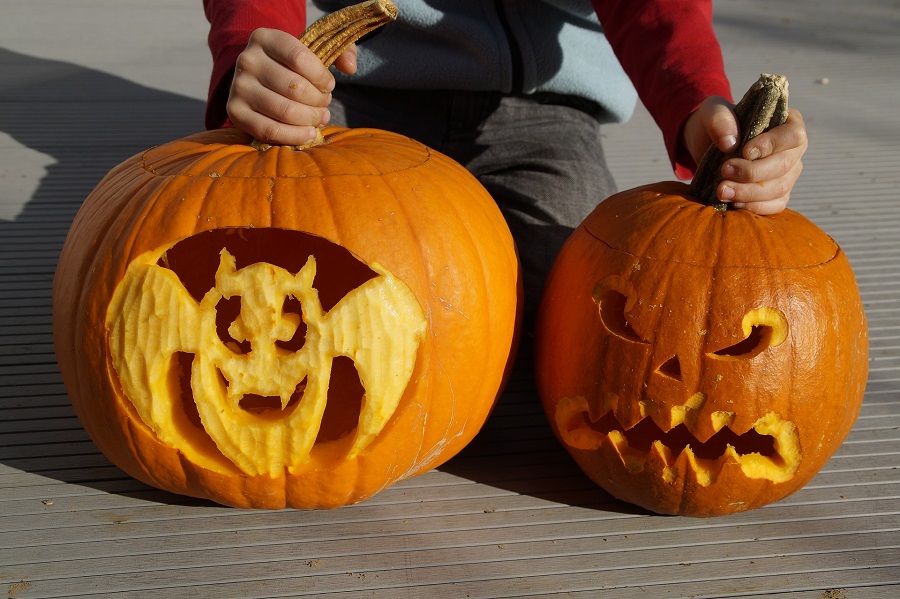 Pumpkin Carving Ideas for Kids
Kids may not have the easiest time carving a pumpkin and that can be dangerous. There are some pumpkin carving tools out there that are designed for kids. However, parents should always supervise their kids as they carve. Think of it as a great bonding experience.
25 Unusual Pumpkin Decorating Ideas | Just Bright Ideas
No-Carve Emoji Pumpkins | Cutefetti
Painted Pumpkins for Kids | Crafty Morning
DIY Glow in the Dark Pumpkins | I Love to Create
Free Printable Stencils | The Dating Divas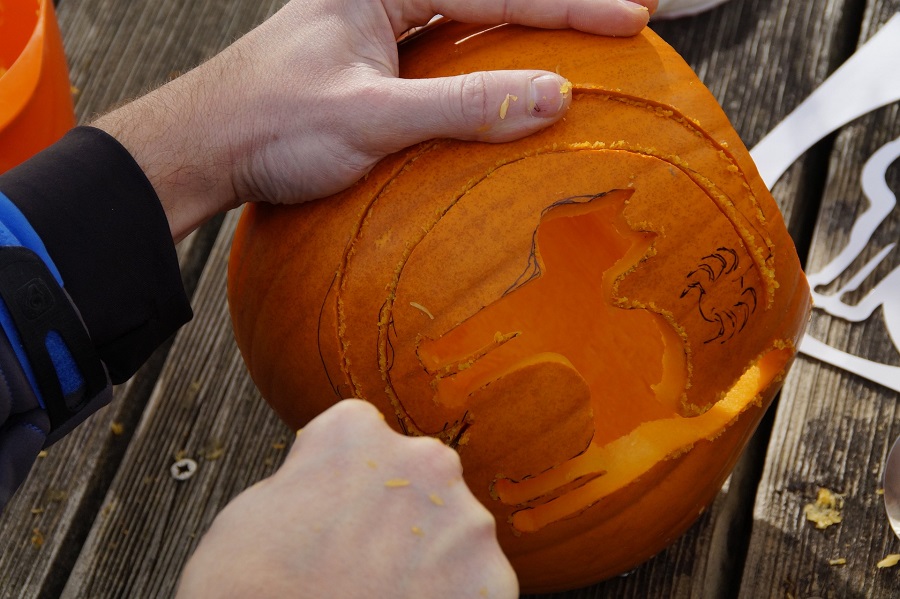 How to Make Pumpkins Last Longer
We all want our pumpkin carving ideas to last a long time but we can't control that much. We are cutting into something that was living and that means it will die. But you can make it last longer by putting it in the fridge during the day.
Toddler-Friendly Ways to Decorate a Pumpkin | Tot Schooling
Create a Family of Pumpkin Mummies for Halloween | Hands on as We Grow
Kid Friendly Pumpkin Carving Tips | Clarks Condensed
Pumpkin Drip Art Paintings | The Imagination Tree
Superhero Pumpkin | Delicious by Dre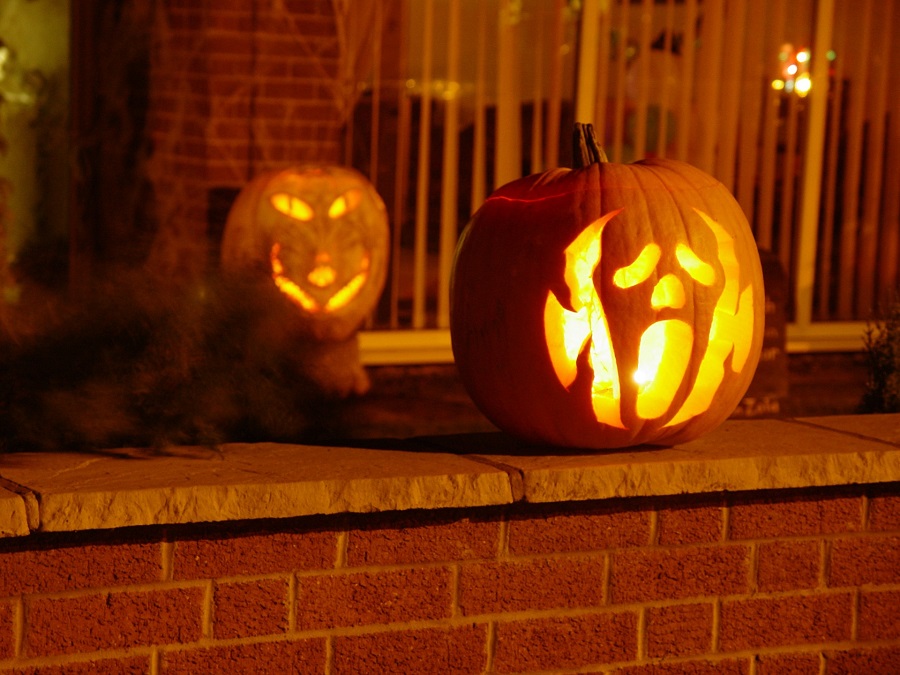 Cleaning the Pumpkin
Carving professionals almost never cut off the top or the bottom of the pumpkins they carve. Doing so will speed up the drying process which means the pumpkin will rot quicker. You should cut a hole on the back just big enough to fit your hand in to clean it out. It also makes lighting your pumpkin carving ideas easier.
Rainbow Pumpkin Paintings | Super Simple
Mr. Pumpkin Head | B-Inspired Mama
Pumpkin Decorated Like Penguin | Artsy Mama
Franken Pumpkin | My Little Slice of Bliss
Hand Print Pumpkin | Fun Handprint Art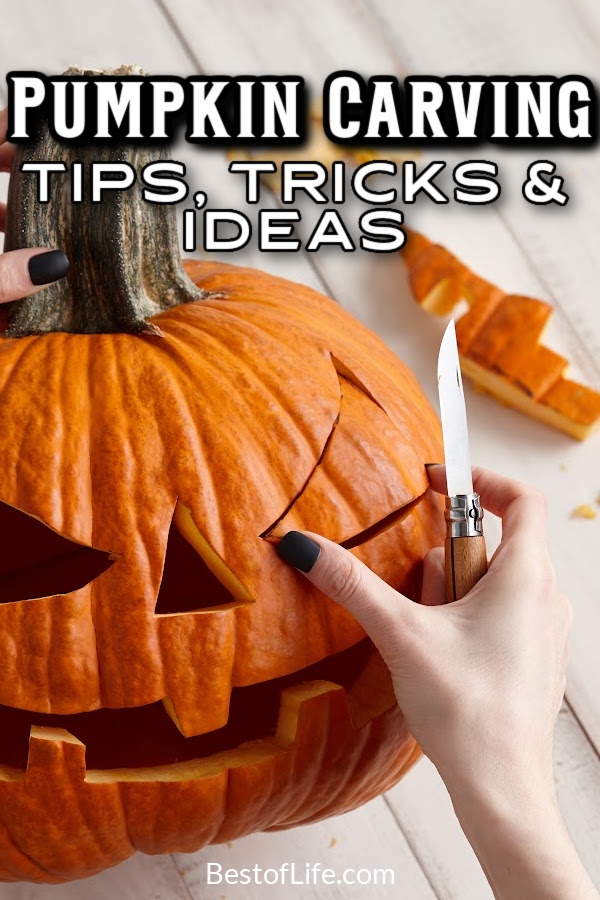 More Halloween Ideas
Halloween Party Food Ideas for Kids | Halloween food is just as important as pumpkins, in fact, pumpkins can be used in the food as well.
Halloween Puppy Chow Recipe | Puppy chow is an easy treat that can be made to fit right into Halloween.
27 Halloween Decorations for a Spooky Party | Hosting a party? You will need to make sure you get the decorations you need to keep it spooky.
Halloween Cocktails with Whiskey | Whiskey is fantastic as a drink on its own but use it in a cocktail for a whole new world of flavor.
Best Scary Halloween Movies of all Time | Scary movies can help set the mood this season in your home if you aren't already there.