25 Healthy Smoothie Bowl Breakfast Recipes to Start your Day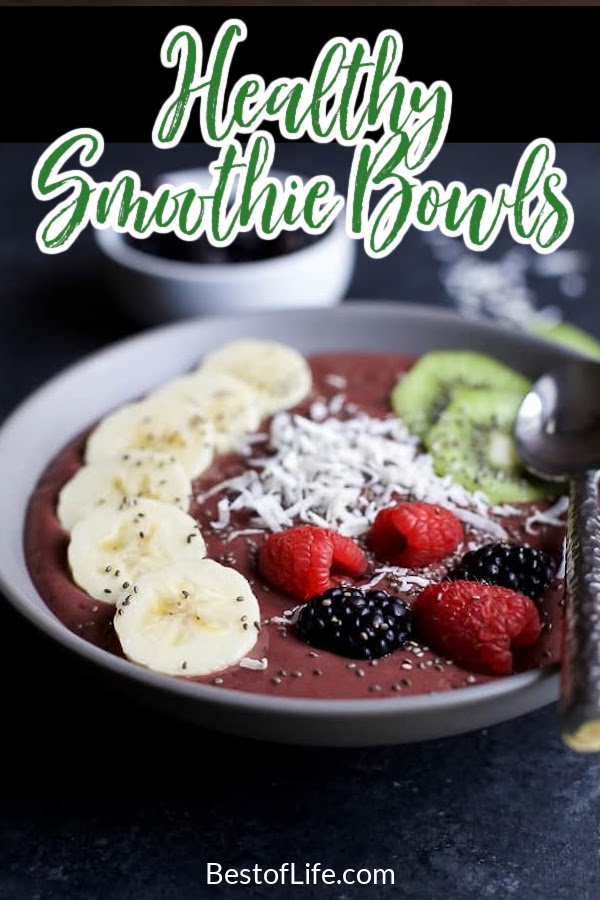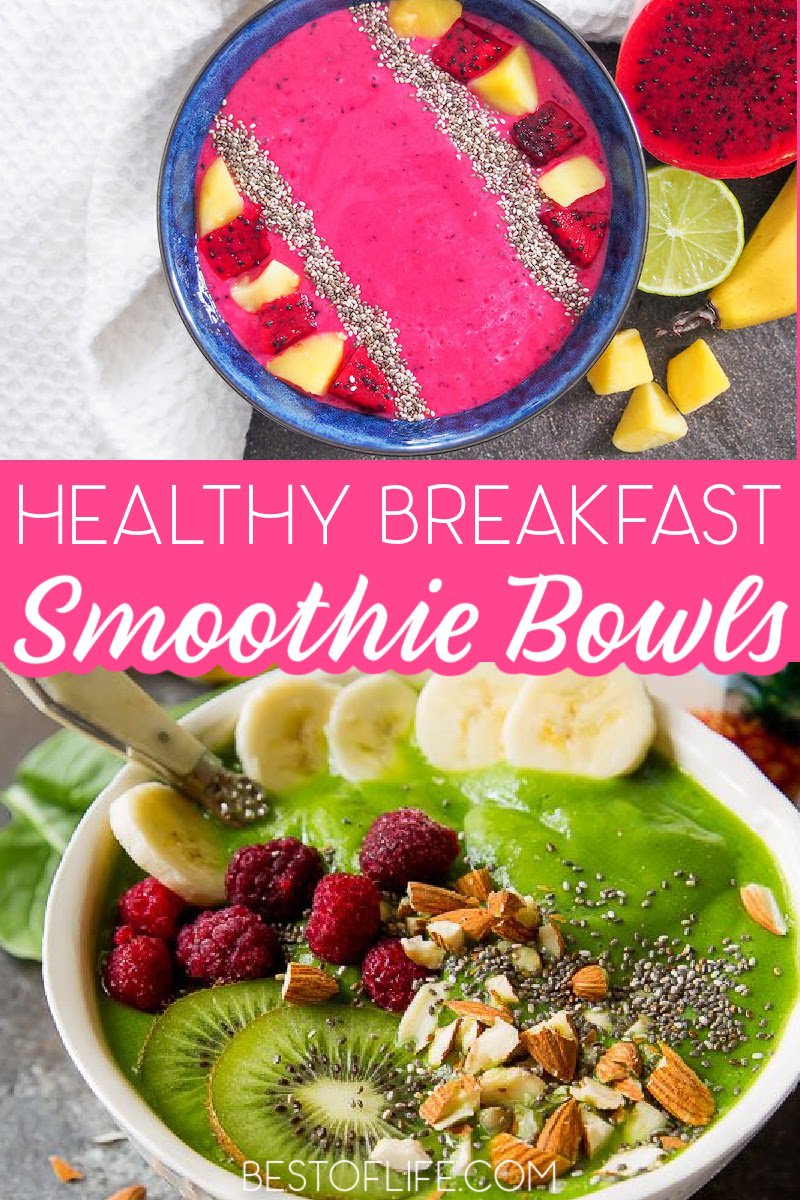 The most important factor to breakfast is that it's healthy. Healthy smoothie bowl breakfast recipes are a great place to start your adventure to a healthier lifestyle. These recipes can be put together in a hurry but not lose any of the health value.
The best way to keep a healthy diet going is to start each and every day with a healthy breakfast. Breakfast doesn't require a full morning in the kitchen, cooking. Instead, a quick bite works great. Healthy smoothie bowl breakfast recipes can help you start your day right so you have the energy to get through the day while still staying on track with your health goals.
Cereal has been a breakfast staple for decades. A simple pour and some milk into a bowl and breakfast is done. However, breakfast cereal needs an upgrade. Healthy smoothie bowl breakfast recipes are those upgrades to a bowl of cereal.
These healthy breakfast ideas can help keep you speedy in the mornings and healthy throughout the day. Since smoothies come in many different flavors, there are many different options for smoothie bowl breakfasts as well. Everyone can find their favorites and use them to stay on a healthy track.
Coconut Berry Smoothie Bowl | Baking Ginger
Dragon Fruit Smoothie Bowl | Platings and Pairings
Smoothie Bowls Three Ways | Lauren Caris Cooks
Low Carb Matcha Smoothie Bowl | My Life Cookbook
Acai Smoothie Bowl | Pumps and Iron
Healthy Smoothie Bowl Recipes
Smoothie bowls are a fantastic way to feel like you're eating breakfast without all of that stuff you need to avoid. The base of the bowl will be the smoothie itself and topped with fruits, grains, and seeds. This makes a whole breakfast that is healthy, colorful, and delicious.
Banana Berry Smoothie Bowl | Joyful Healthy Eats
Pumpkin Smoothie Bowl | The Almond Eater
Raw Raspberry Buckwheat Porridge | Rise Shine Cook
Mixed Berry Detox Smoothie Bowl | Life Made Sweeter
Green Smoothie Bowl | Sally's Baking Addiction
Plenty of Options
There are so many different types of smoothies out there and all of them could end up in a bowl. That means you can really have a healthy smoothie bowl every single day of the month and still not repeat a single recipe. That variety helps people stay on track, even months after starting a new nutrition plan.
Grapefruit Smoothie Bowl | Simply Stacie
Mixed Berry Smoothie Bowl | Love Bakes Good Cakes
Pina Colada Protein Smoothie Bowl | Food Done Light
Mango Dragon Fruit Smoothie Bowl | Caroline's Cooking
Peach Pie Smoothie Bowl | Sugar Spice and Glitter
Kids Eat Too!
One of the hardest things to do as a parent is to get your child to enjoy eating healthy. Kudos to anyone who has done it successfully without skipping a meal. But these bowl recipes are kid-friendly as well. They will love the colors and hopefully, that will motivate them to eat healthy breakfasts more often.
Maple Chai Smoothie Bowl | Turnip The Oven
Banana Cherry Smoothie Bowl | Bakerita
Superfood Breakfast Smoothie Bowl | The Glowing Fridge
Banana Free Smoothie Bowls | Feasting on Fruit
Chocolate Superfood Smoothie Bowl | Casey The College Celiac
More Healthy Recipes
Quinoa Side Dish Recipes for a Protein Packed Meal | Healthy meals don't have to stop with breakfasts. You can use quinoa to make a healthy dinner or lunch.
Healthy Instant Pot Family Recipes | Get the whole family involved with a healthy diet that can easily be made in an Instant Pot.
Best Overnight Oats in a Jar Recipes | You can also let your food "cook" overnight so you can wake up to a breakfast that is healthy and ready to go.
Healthy Breakfast Bowl Recipes | Smoothie bowls aren't the only type of breakfast bowls you can enjoy. You can mix things up even further with these recipes.
Best Quinoa Breakfast Recipes | You can even use quinoa for a healthier breakfast that is packed with protein for energy.