Whole30 Snacks to Carry with You on Work and Travel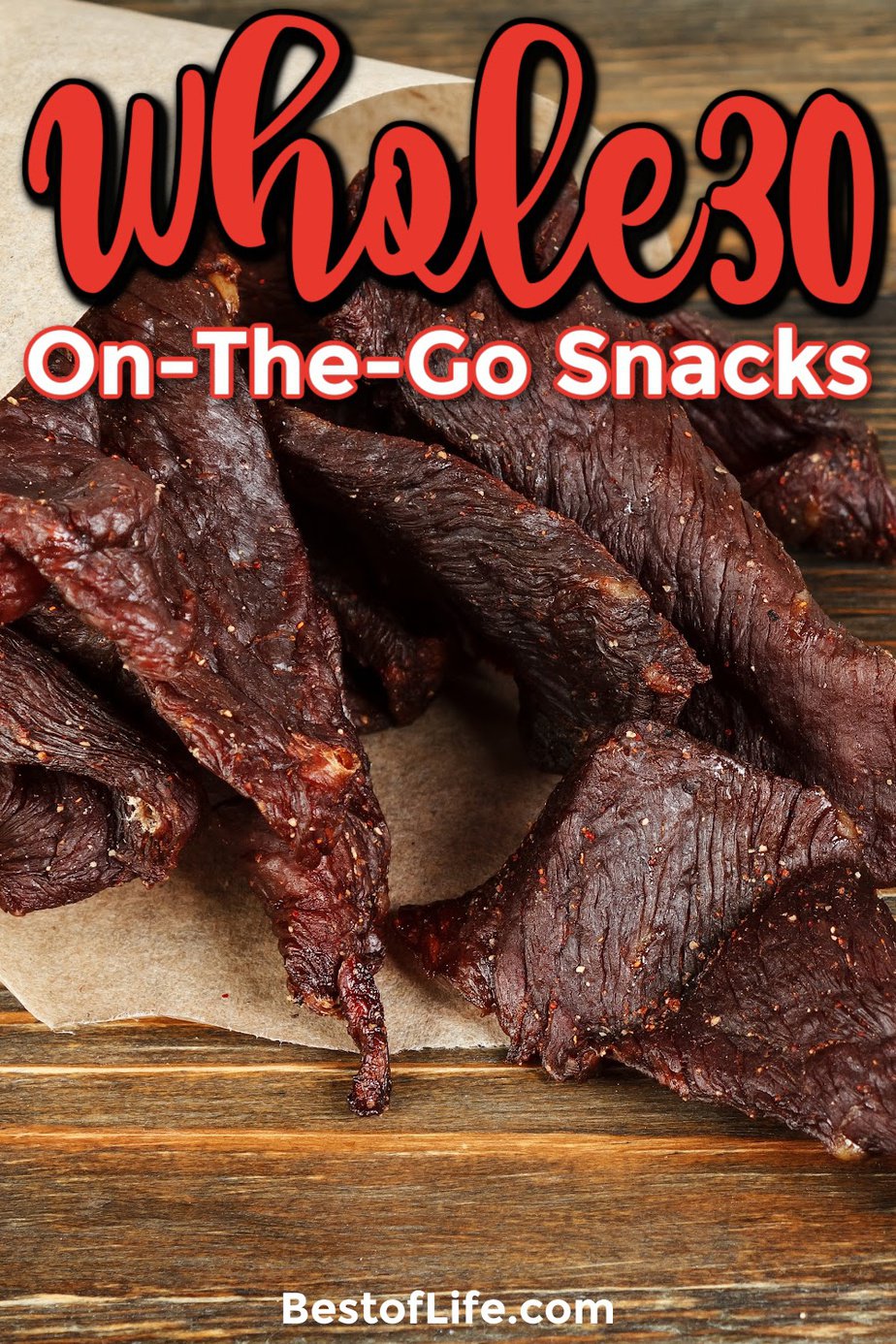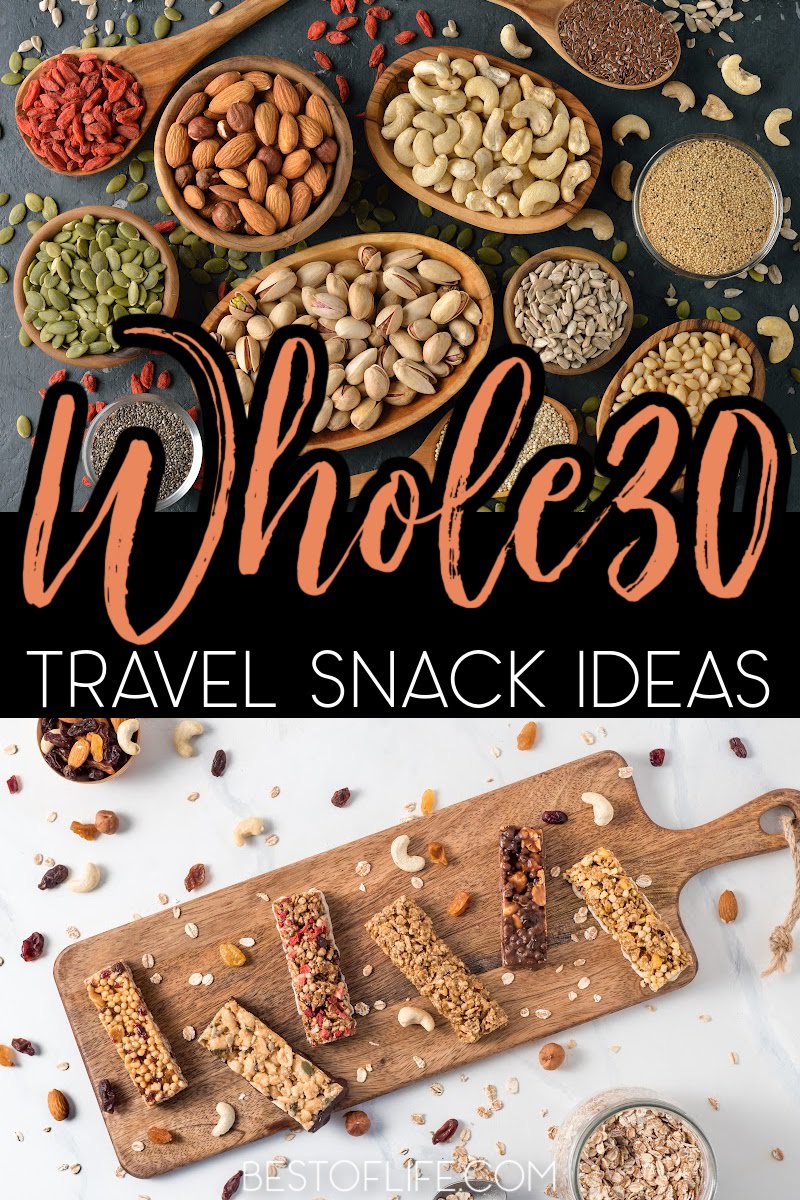 We're all busy and putting the day on hold in order to seek out some healthy Whole30 approved snacks is not always an option. This list will help you come up with a variety of options for on the go snacking that won't break your Whole30 plan!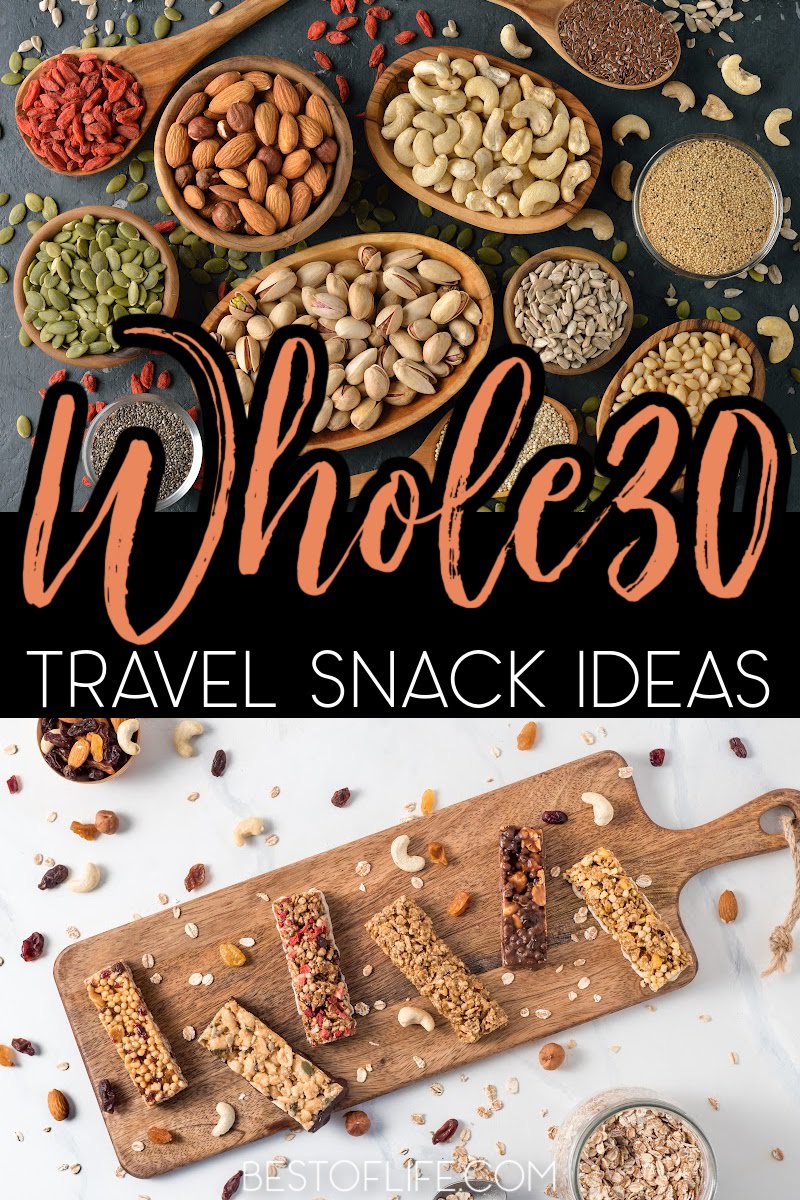 Diet or no diet life without snacks is no fun. Instead of cutting snacks out of your diet completely turn to this list of Whole30 snacks that you can carry with you! Having Whole30 snacks you can carry with you is so important so you can stay on track and not give into unhealthy options when your day gets away from you.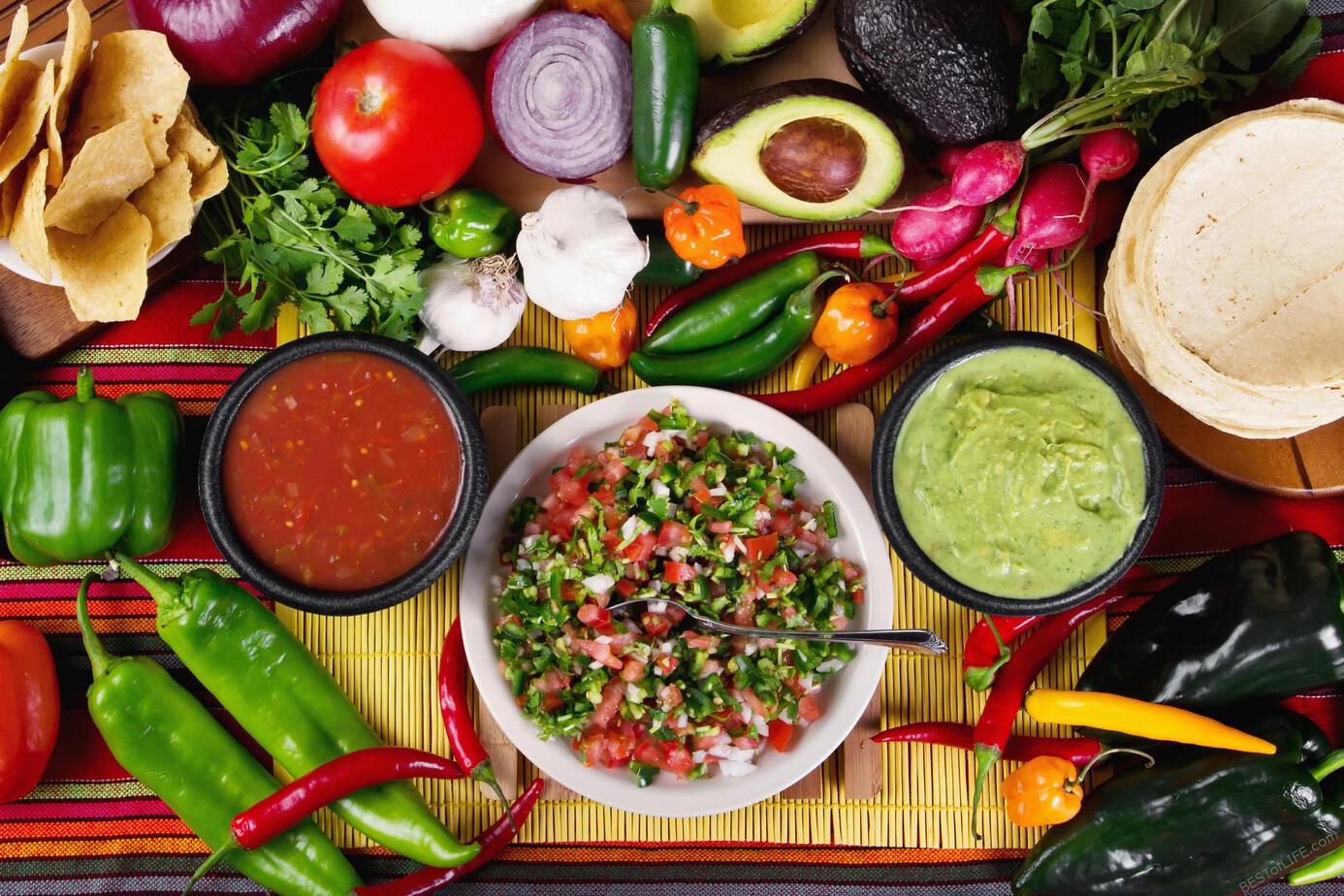 Dehydrated Fruits and Veggies
Carrot chips, banana chips, apple slices, and even grapes are easy to dehydrate at home with little or no effort. Once they're dehydrated they're super portable and you take them with you on the road. They'll hold up in your purse, backpack, or work bag for whenever the craving strikes!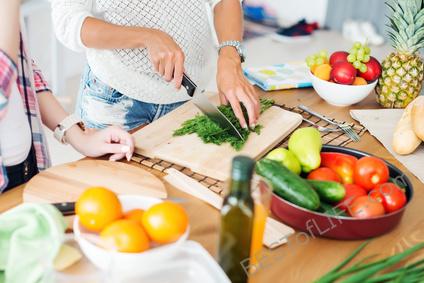 Bars
On a typical diet protein bars and granola bars are a staple in my purse. If you choose wisely they can be a great alternative to stopping for a burger or shoving a cupcake down when you need something sweet. With the Whole30 program it can be tricky but fear not, there are some bars that perfect for travel and on the go that are also Whole30 compliant.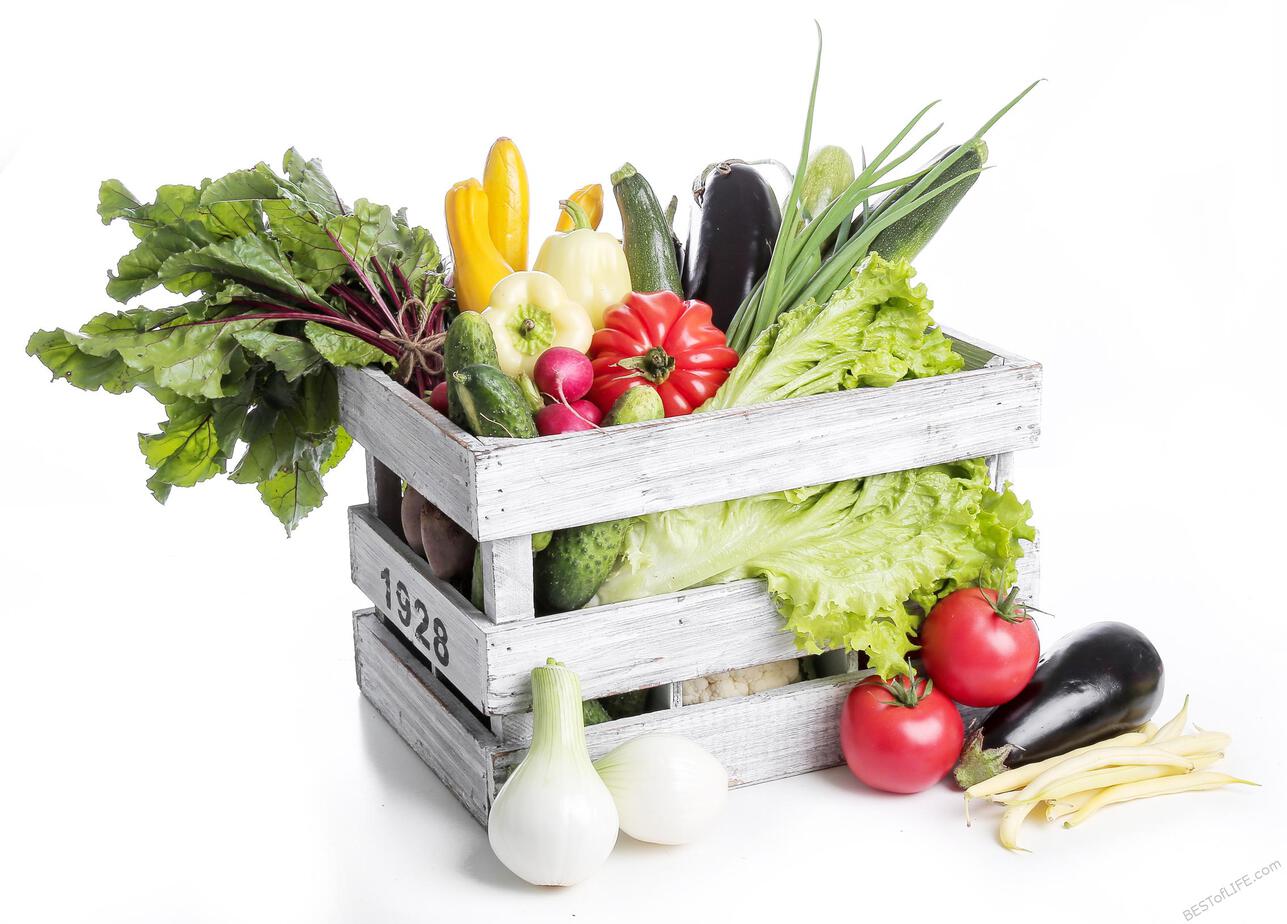 Nuts and Seeds
You can't go wrong when a salty craving strikes if you have a baggie with pre-portioned nuts and seeds! Try mixing it up or making your own combination. Roasted pumpkin seeds are a great treat for fall, sunflower seeds are usually easy to come by as well!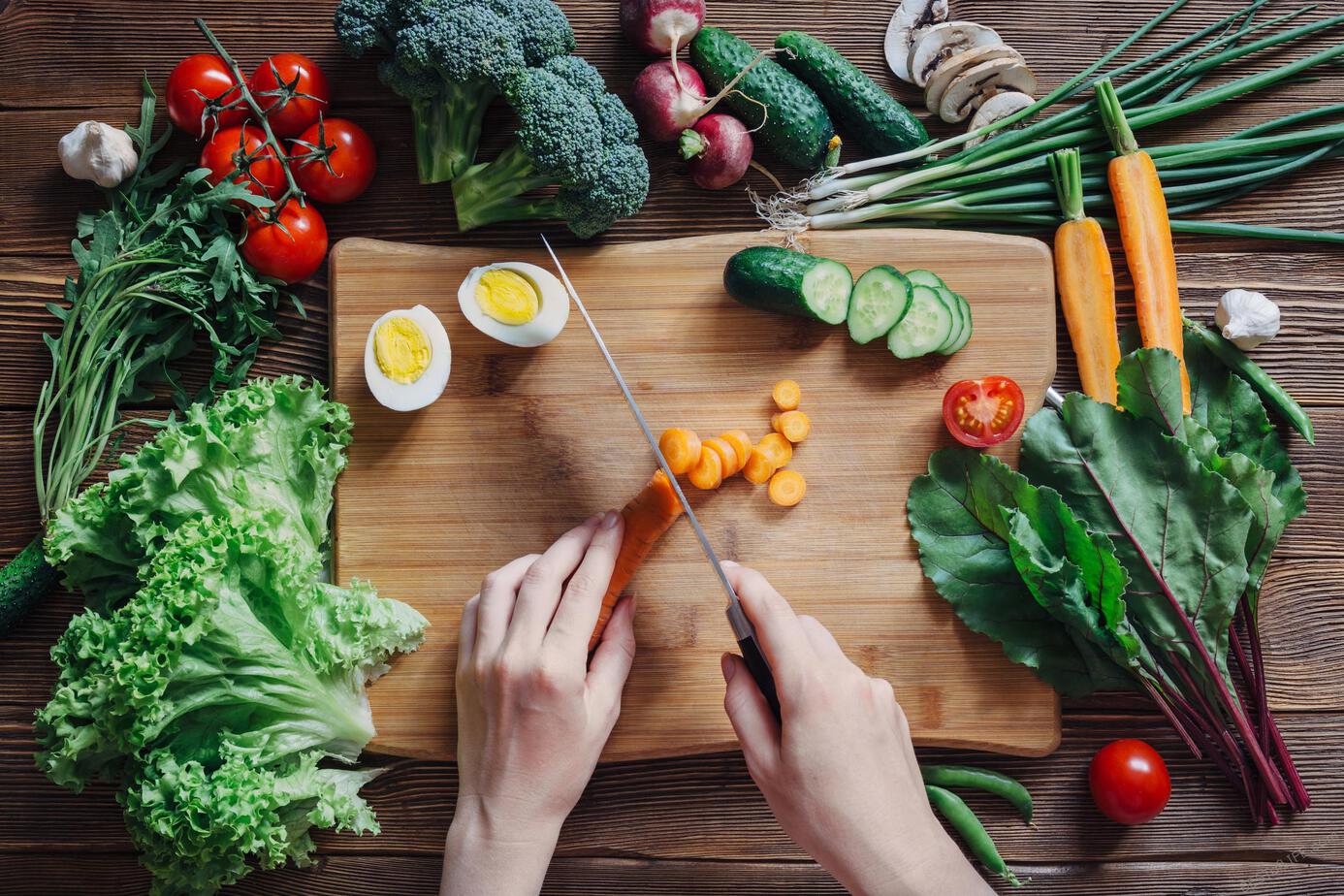 Jerky
Sometimes a snack craving strikes that only a really protein packed treat can stave off. Jerky is a great option but it can be tough to know what is Whole30 approved. Here are the jerky options that are approved and make great Whole30 snacks to carry with you!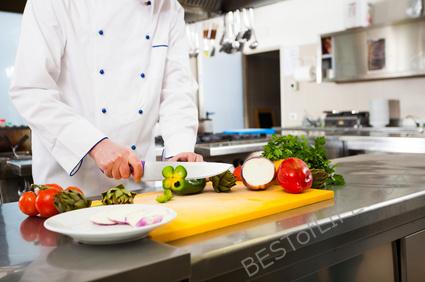 Premade Snack Boxes
For those of us who are really, exceptionally, incredibly, indescribably busy there is another really great option…Whole30 snacks that come prepacked and organized for easy consumption by the whole family. Because the Whole30 program has become so popular there are now a lot of options online for ordering great snacks that are compliant with the program requirements!
Whole Foods
Of course if you don't want to overthink things too much you can simply grab some ideas from the name…Whole30 snacks that you can carry with you don't need to be processed or dried. You can easily take whole fruits and veggies along if they are edible on their own!
Baby carrots, apples, grapes, oranges, green beans, snap peas, cherry tomatoes…the list goes on and on right now with so much delicious fresh food coming out the garden!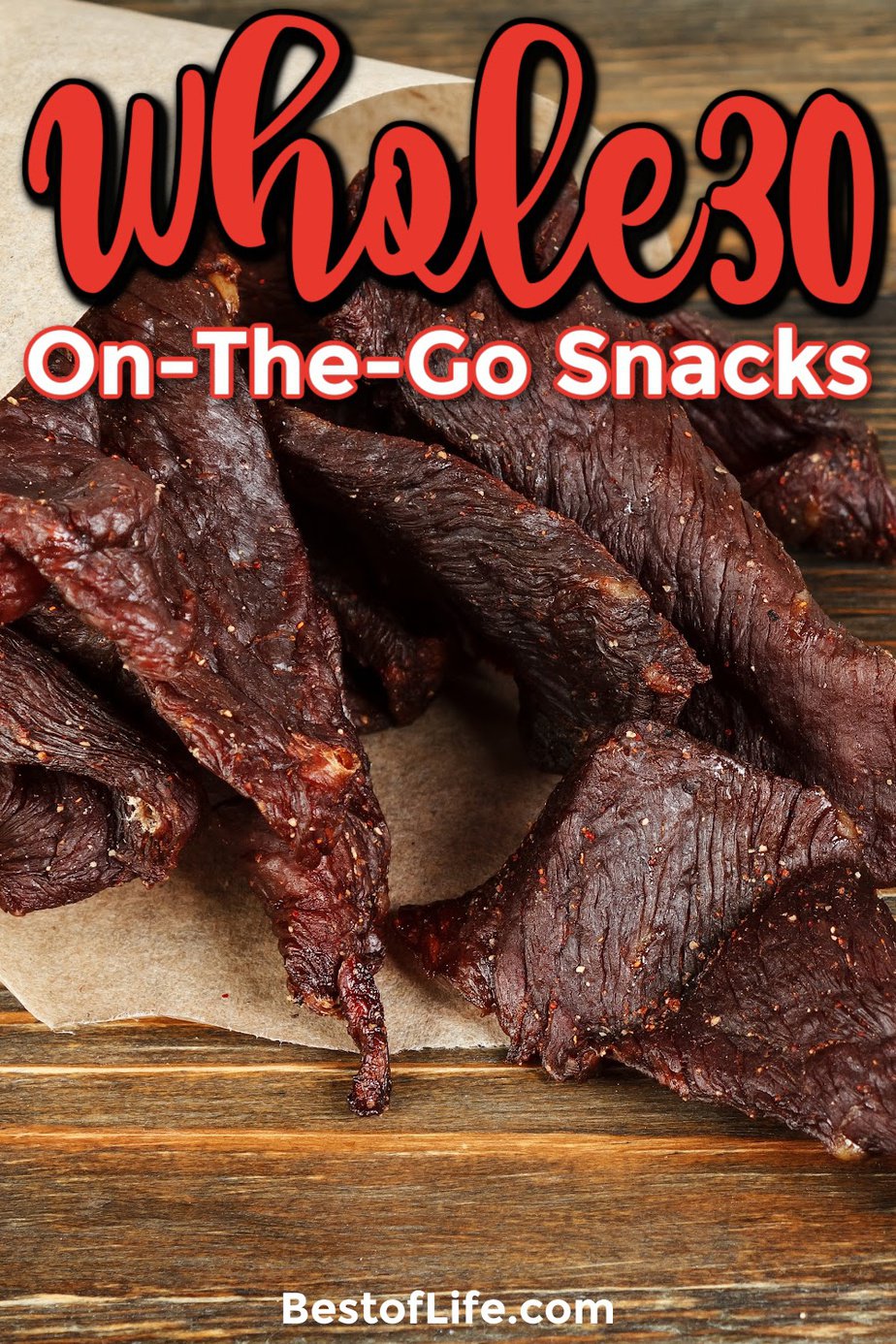 More Whole30
Make Ahead Whole30 Breakfast Recipes | Making as many things ahead of time as possible is a good way to ensure you stay on track.
Whole30 Instant Pot Teriyaki Chicken | Teriyaki chicken, the traditional version is not exactly Whole30. But there is a way to mimic the taste using some slightly different ingredients.
Whole30 Lunch Recipes for a Healthy Diet | Lunch is often the hardest because we aren't home but you can make these ahead of time and bring them with you on the go.
Best Whole30 Dinner Recipes for Weight Loss | Planning your Whole30 diet will start of with dinner, even if that isn't the first meal of the day, it's just a habit.
Whole30 Recipes: Ultimate List of 70+ Recipes | In fact, there are plenty of recipes you can try for different meals of the day.