Funny Alcohol Quotes of the Day to Get you Through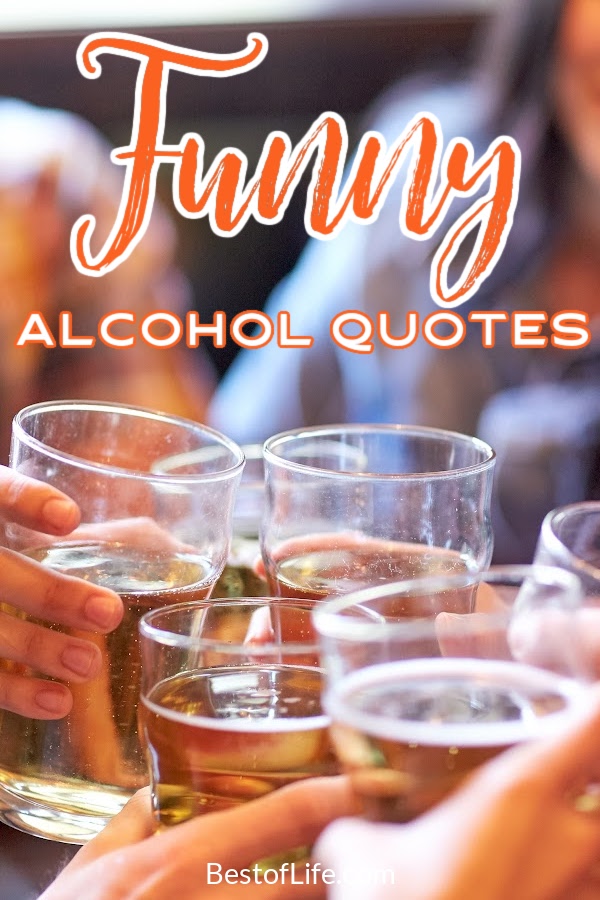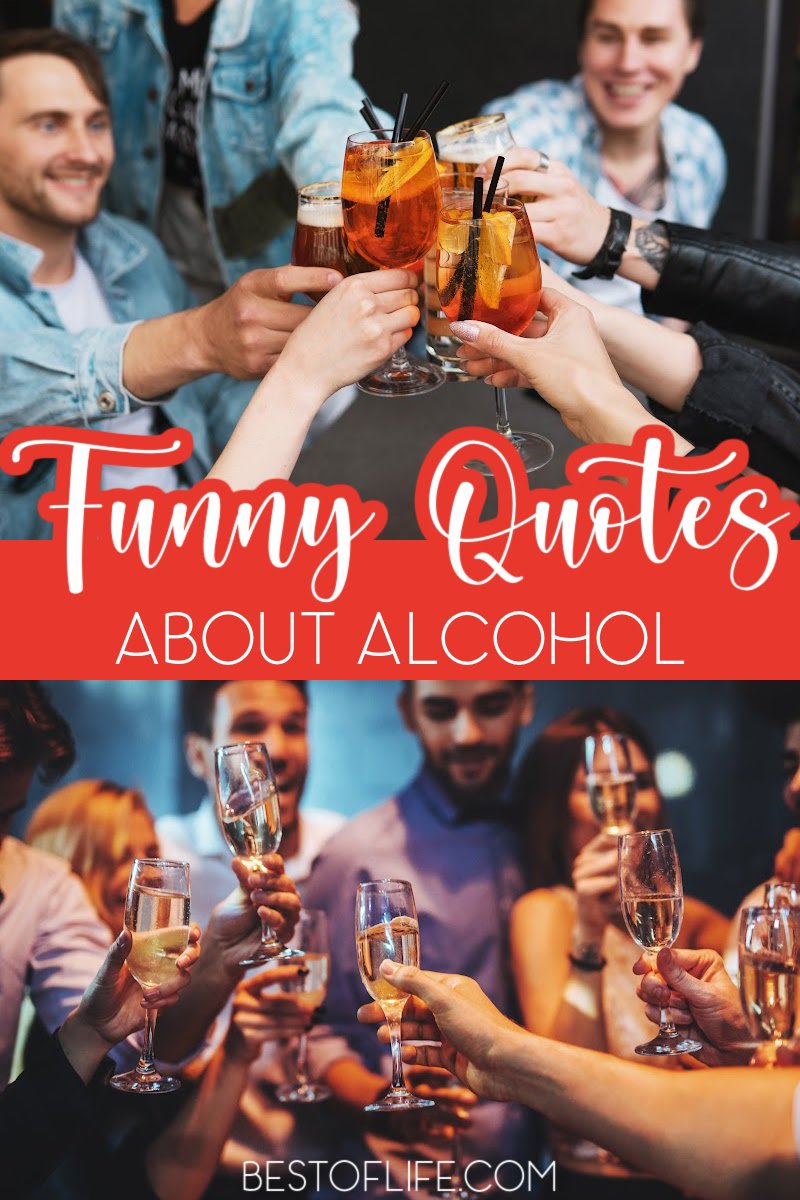 Over-drinking is not a good thing, but we aren't talking about that. Instead, we're talking about having a few drinks with friends. We are talking about that fun Friday night out. We are talking about funny alcohol quotes to help keep you motivated to finish work in time to enjoy a glass or two or three.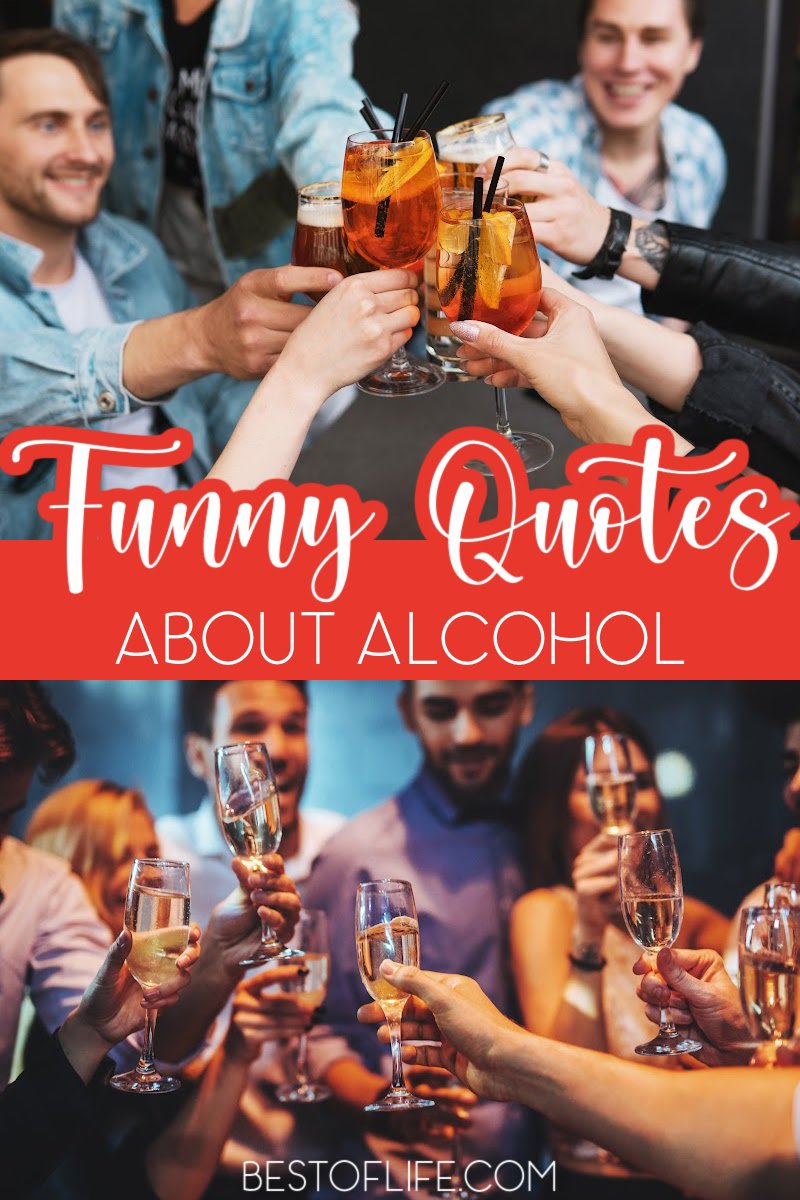 Adults everywhere are working towards the weekend every week. The weekend gives us a chance to relax, hit the snooze button one more time, and drink responsibly. Most people use motivational quotes to get through the work week, but we like to use funny alcohol quotes to keep us motivated for the weekend.
"It's five o'clock somewhere!" is one of the more common and overused funny alcohol quotes. That's not to say it isn't true most of the time, well, some of the time. But there are far funnier alcohol quotes you could be used instead. These quotes will help you breathe new life into your margaritas.
But most importantly, they will remind you of why you work so hard. You could use these quotes to think about that awesome glass of whiskey or about your next vodka shot. Each sip takes you to a level of relaxation that you've wanted all week long. Speaking of drinking responsibly…
Funny Alcohol Quotes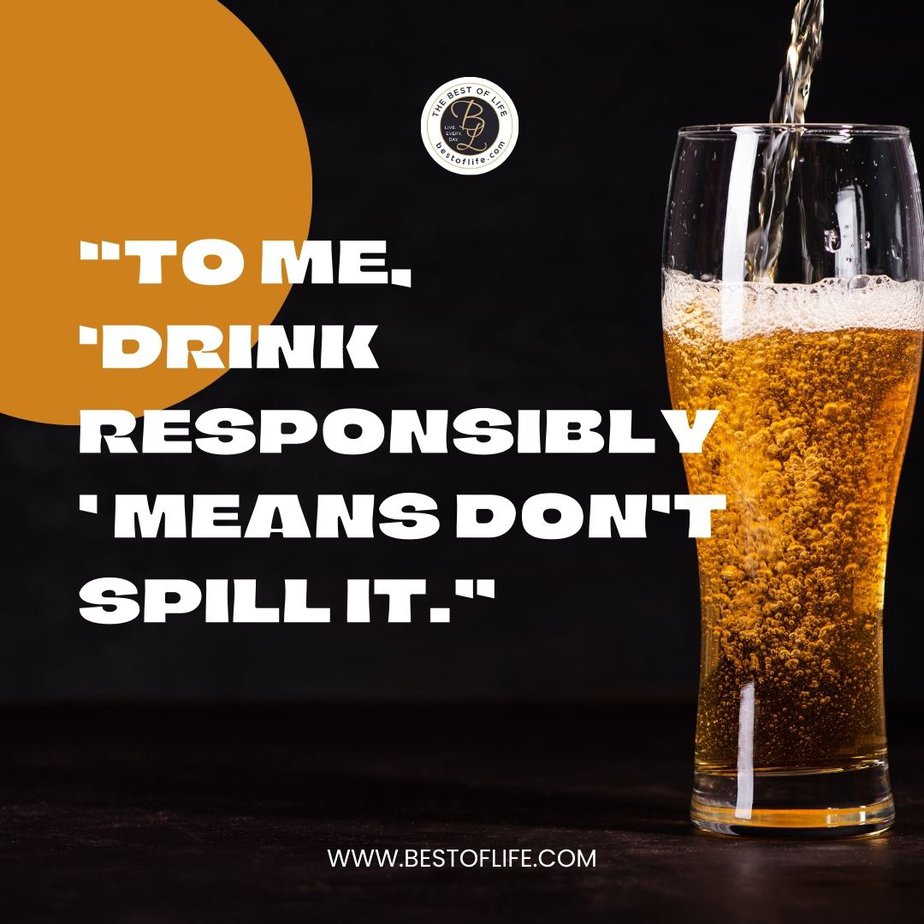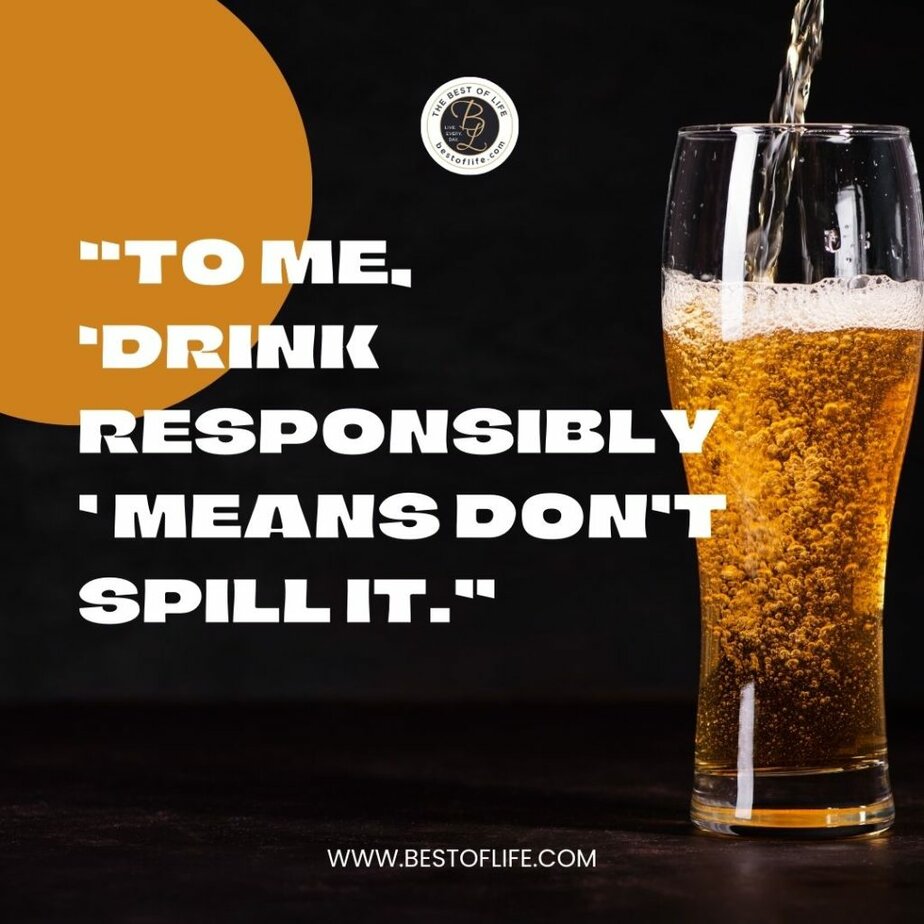 "To me, 'drink responsibly' means don't spill it."
"I didn't text you. Jack Daniels did."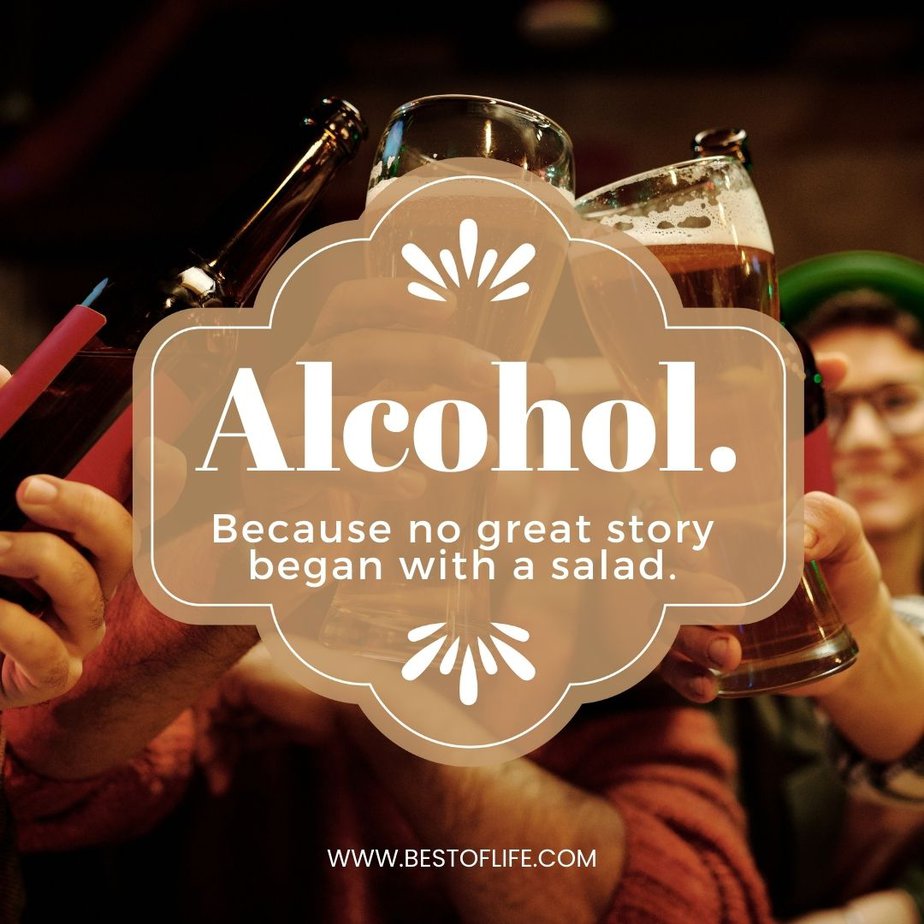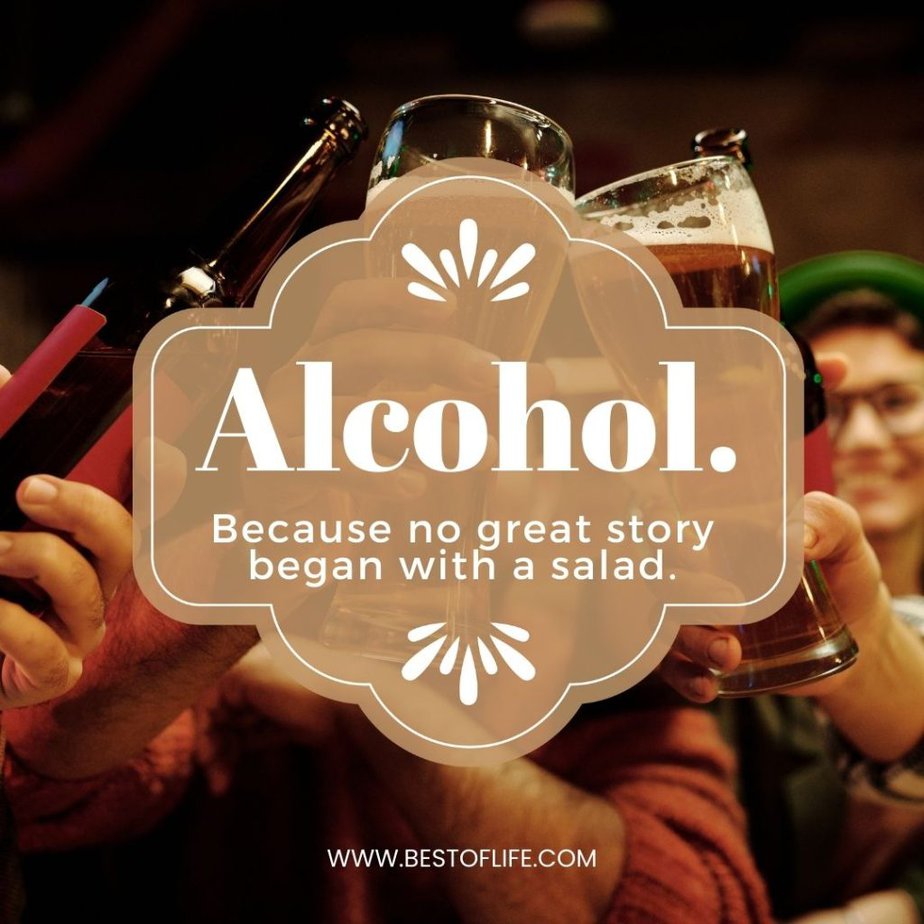 "Alcohol. Because no great story began with a salad."
"You can't buy happiness. You can buy wine and that's kind of the same thing."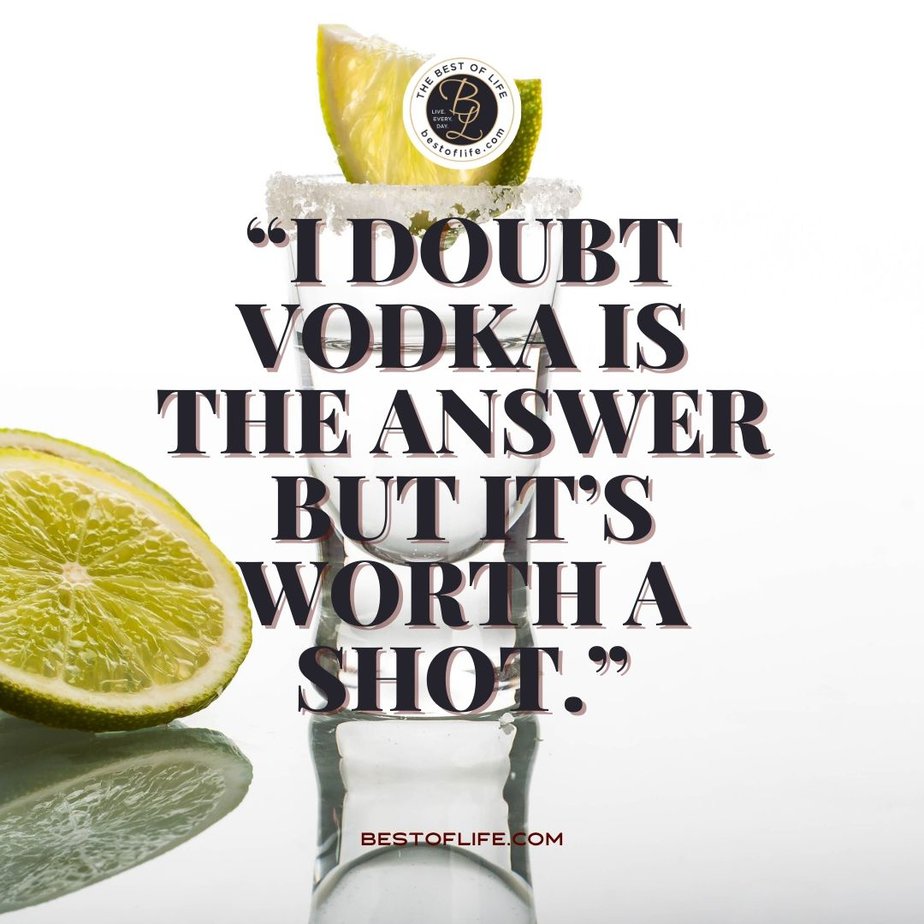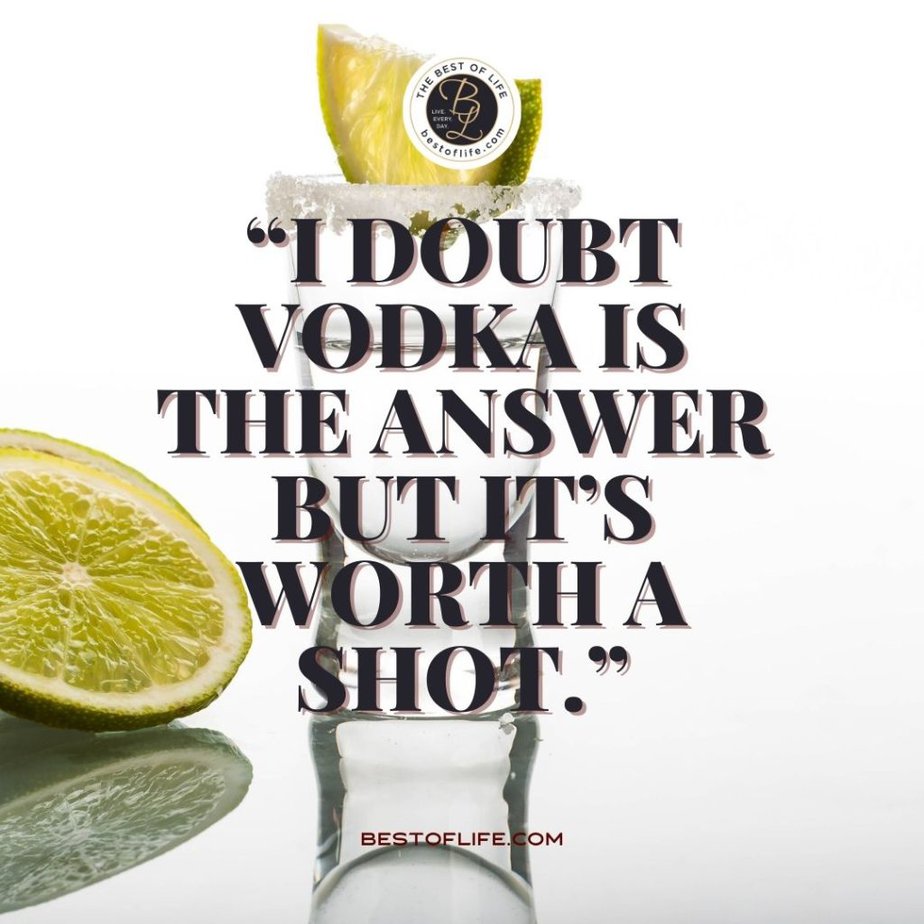 "I doubt Vodka is the answer, but it's worth a shot."
"And then beer said, "Put that on Facebook; it's hilarious!" But beer was wrong. So very wrong."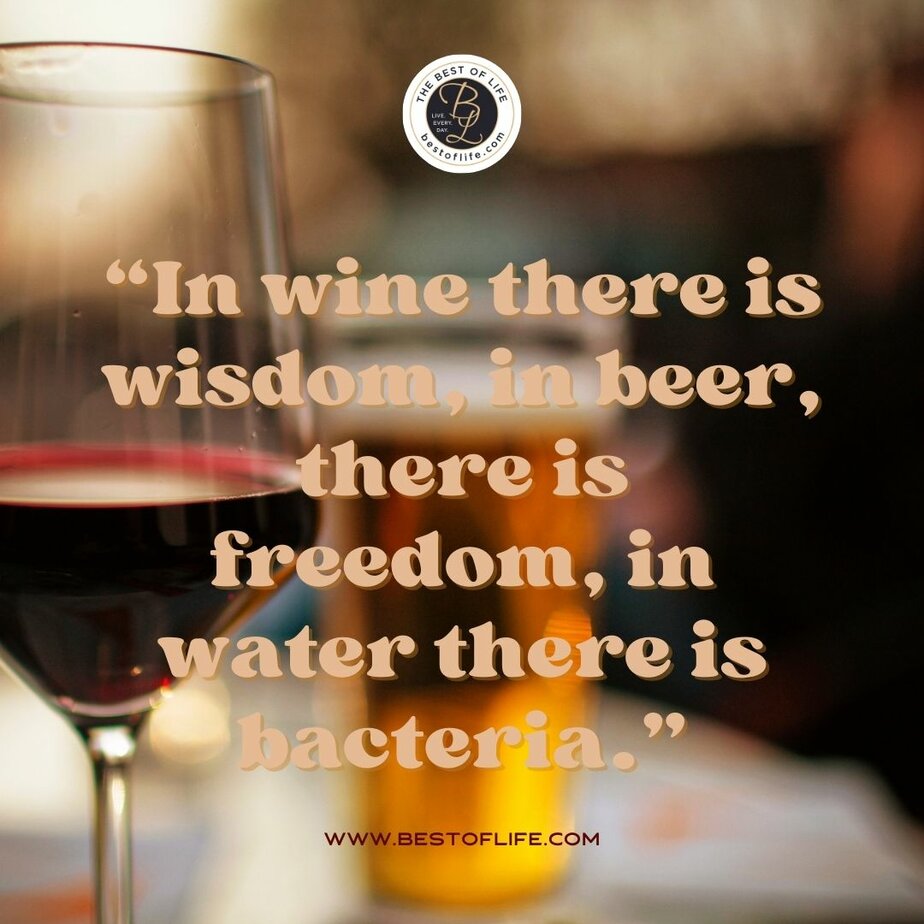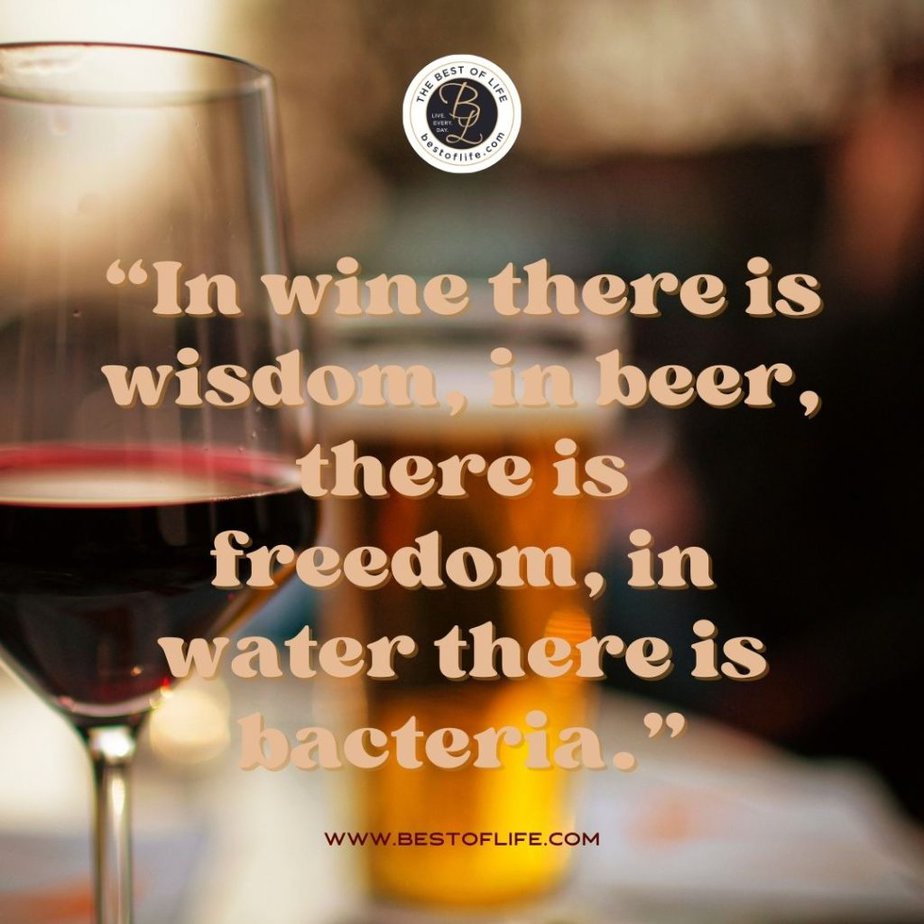 "In wine there is wisdom; in beer, there is freedom, in the water there is bacteria."
"Of course, size matters. No one wants a small glass of wine."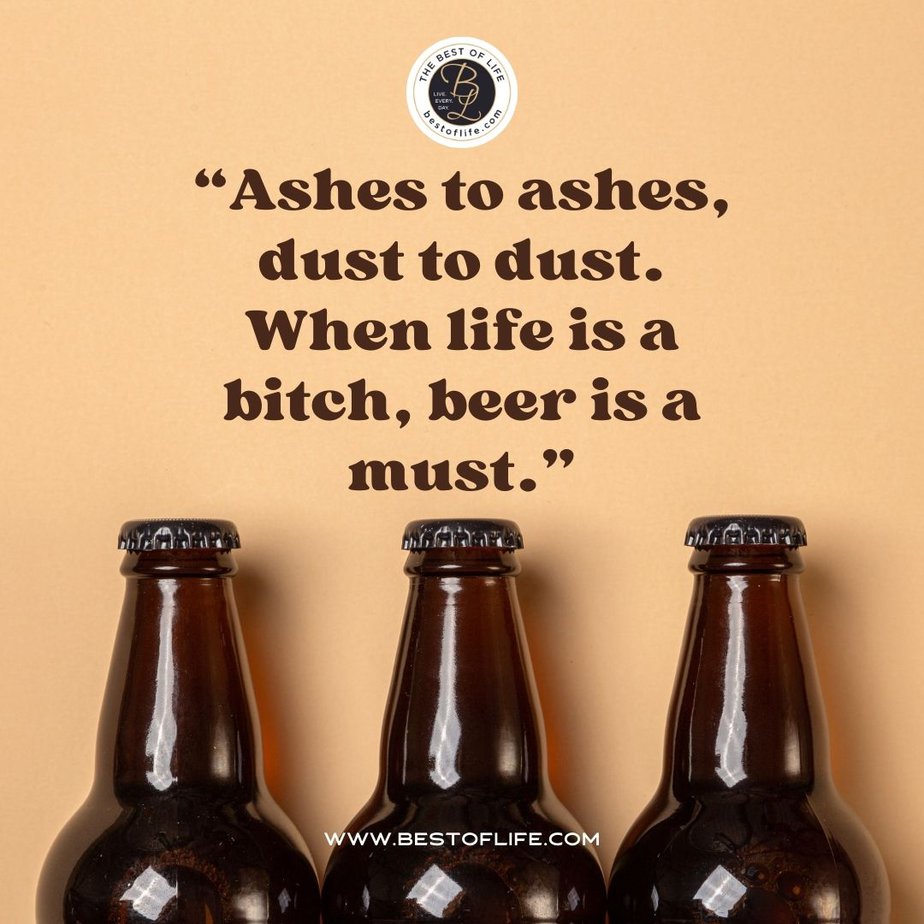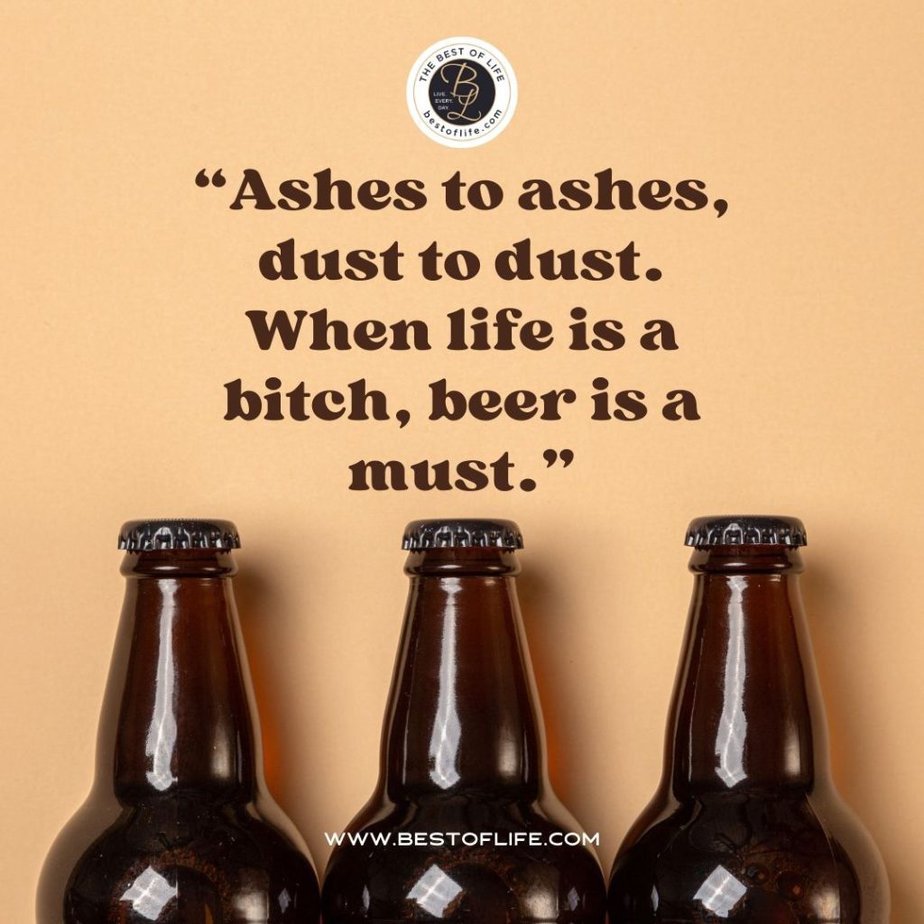 "Ashes to ashes, dust to dust. When life is a bitch, beer is a must."
"Why limit happy to an hour?"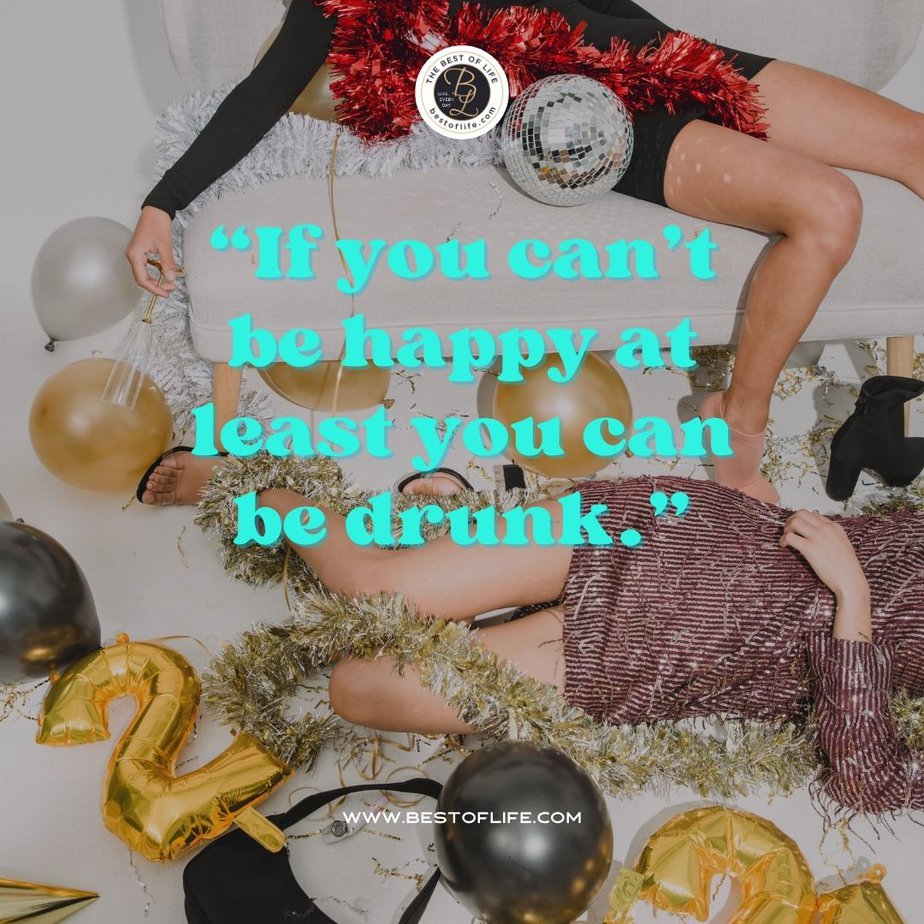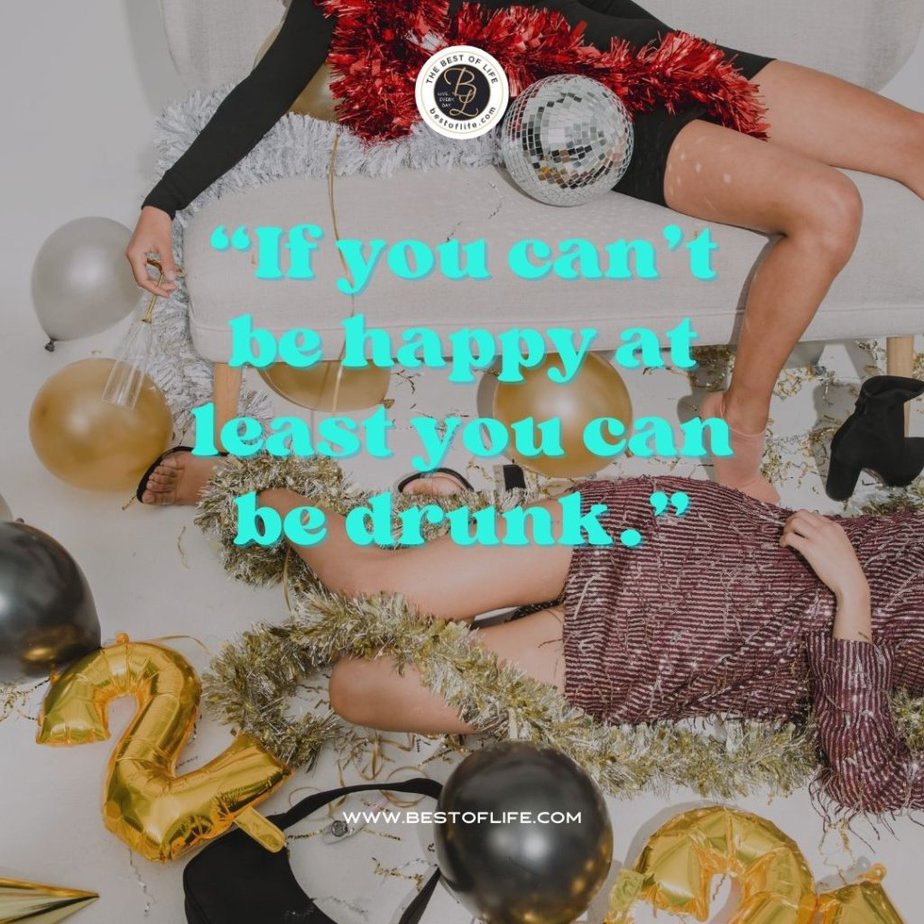 "If you can't be happy at least you can be drunk."
"I'm not an alcoholic, alcoholics go to meetings. I am a drunk, we go to parties."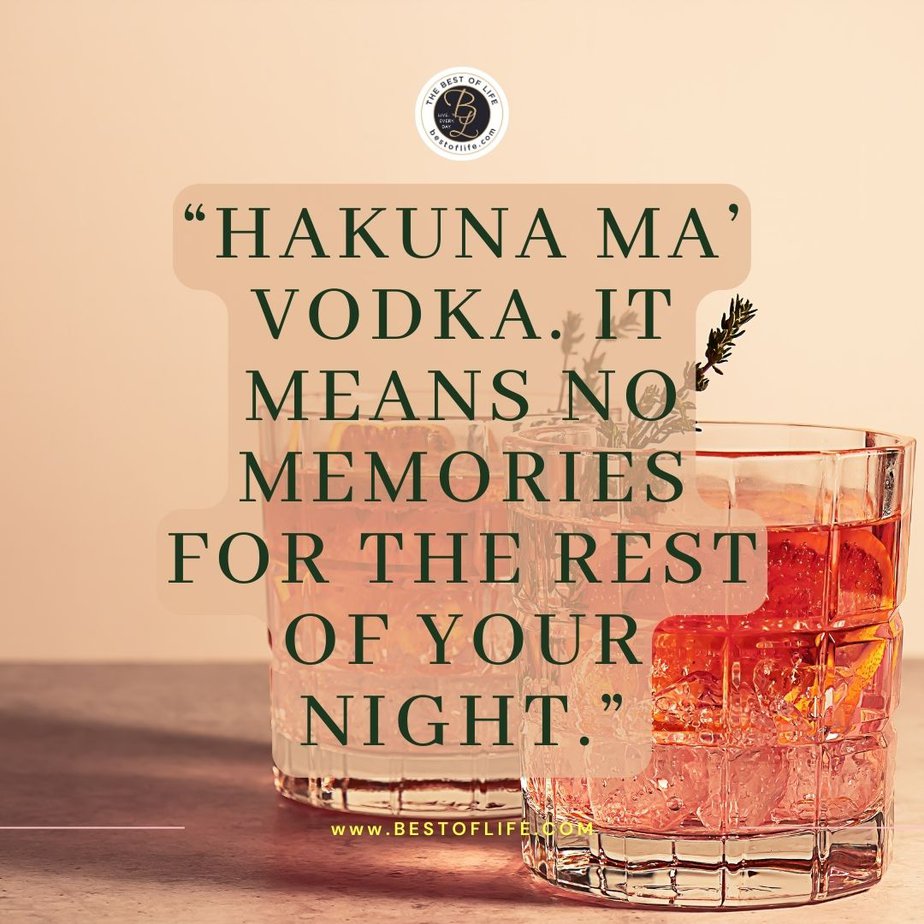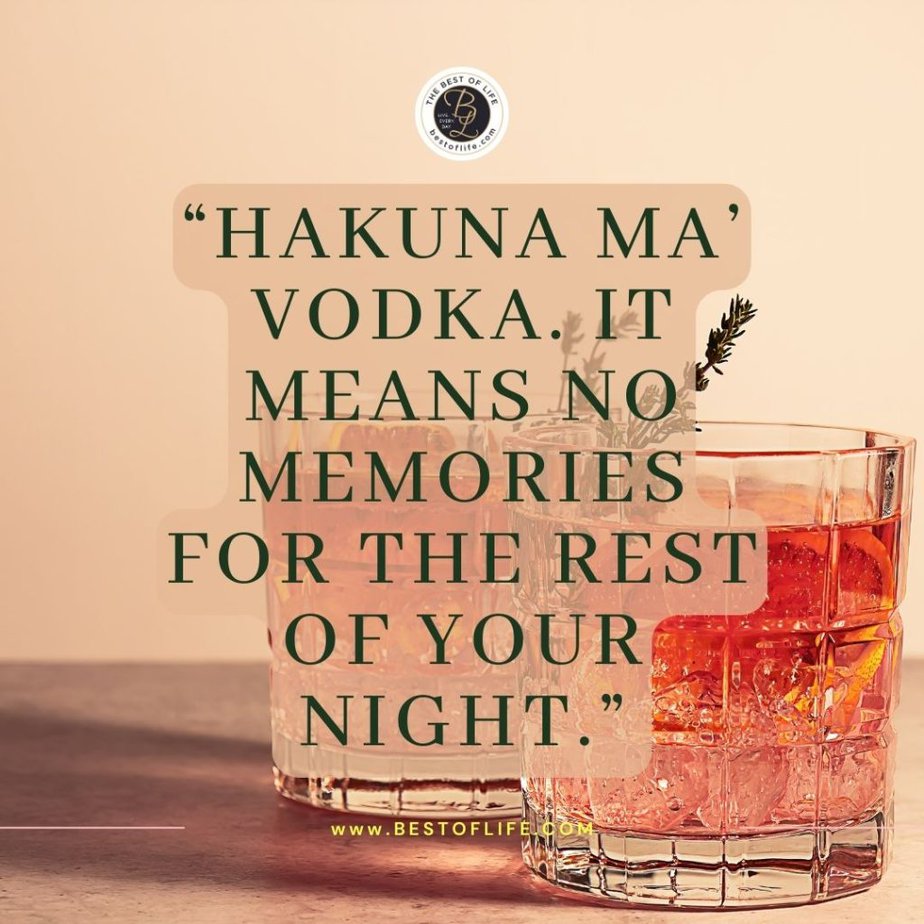 "Hakuna ma' vodka. It means no memories for the rest of your night."
"I said no to alcohol, it just doesn't listen."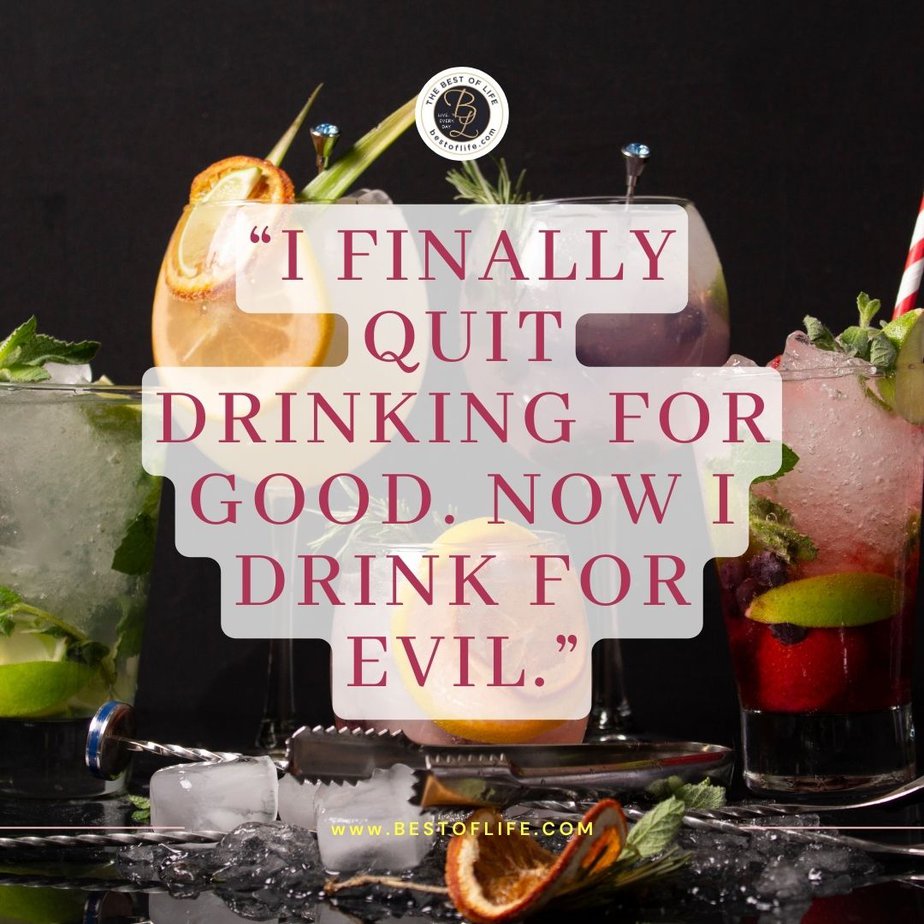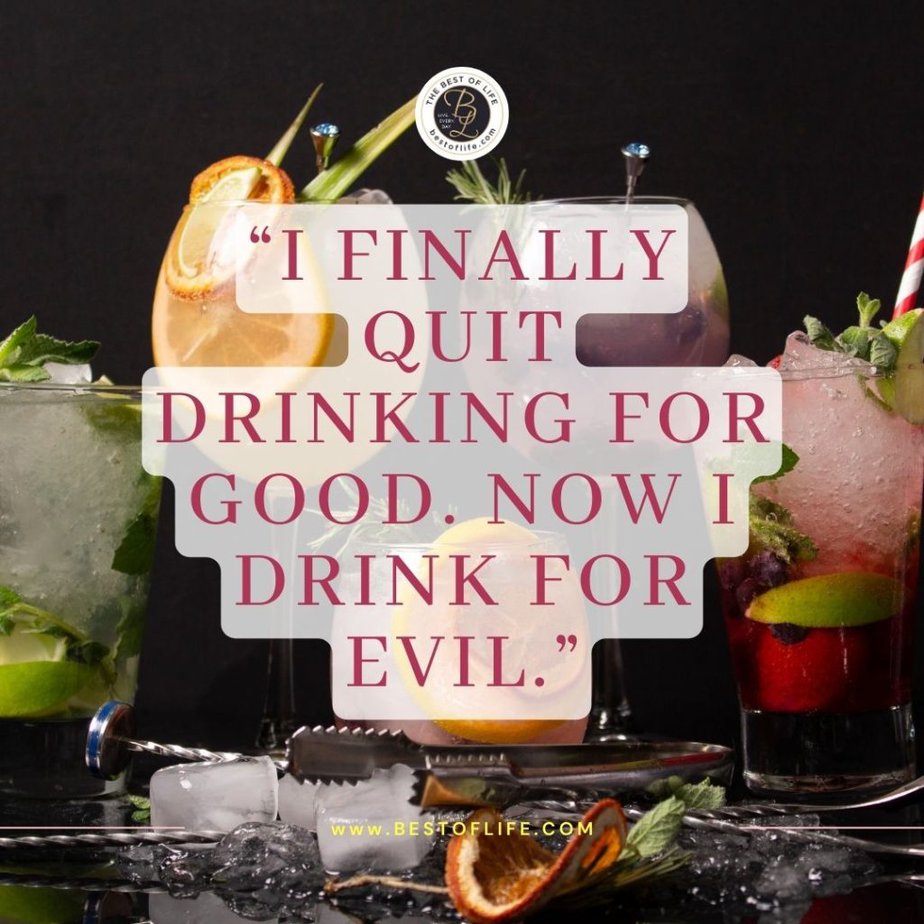 "I finally quit drinking for good. Now I drink for evil."
"I don't smoke, don't drink but I do lie."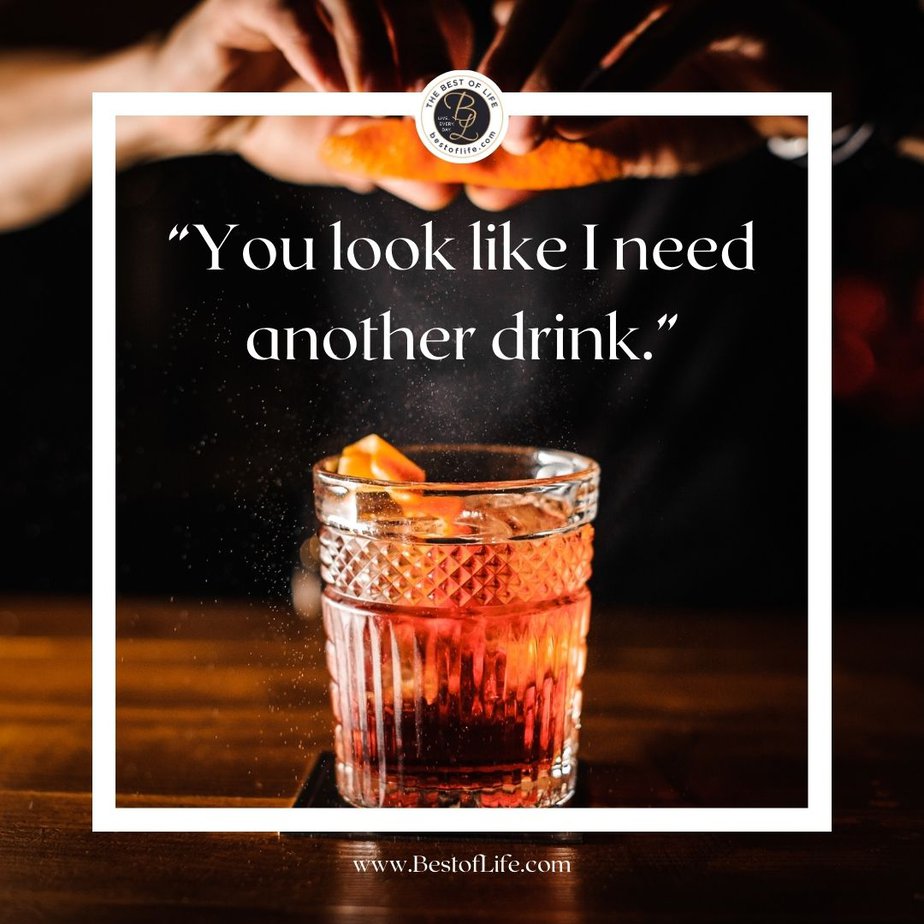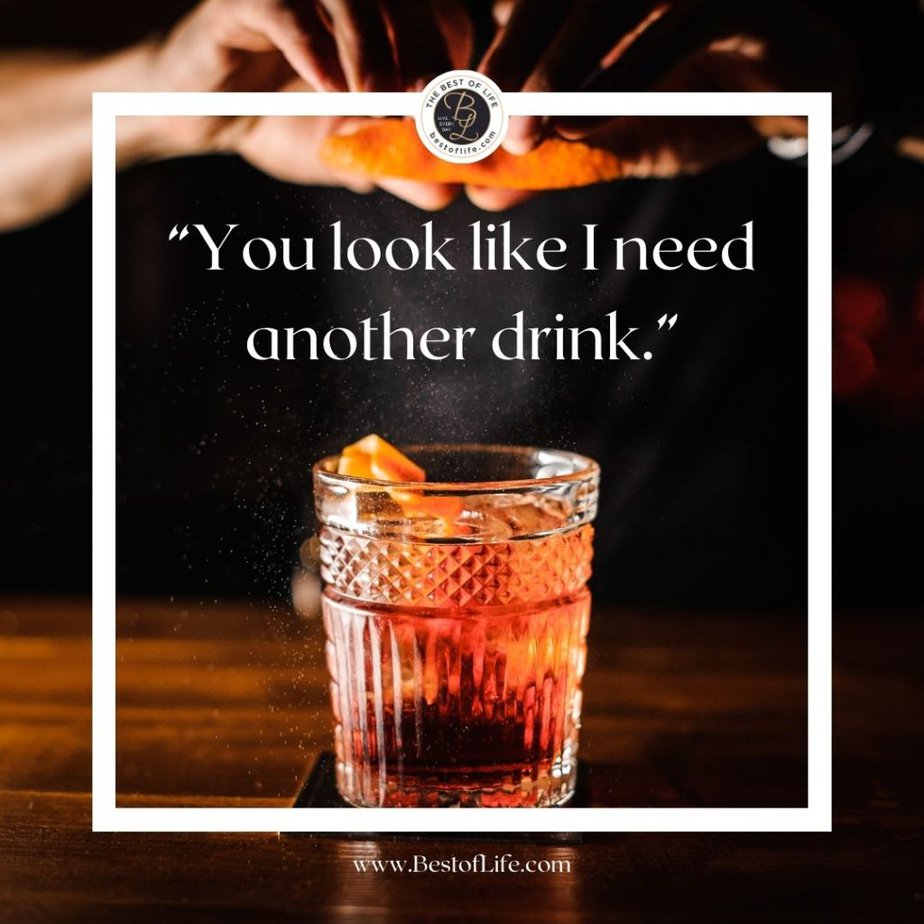 "You look like I need another drink."
"Life is not a fairy tale, if you lose a shoe at midnight you're drunk."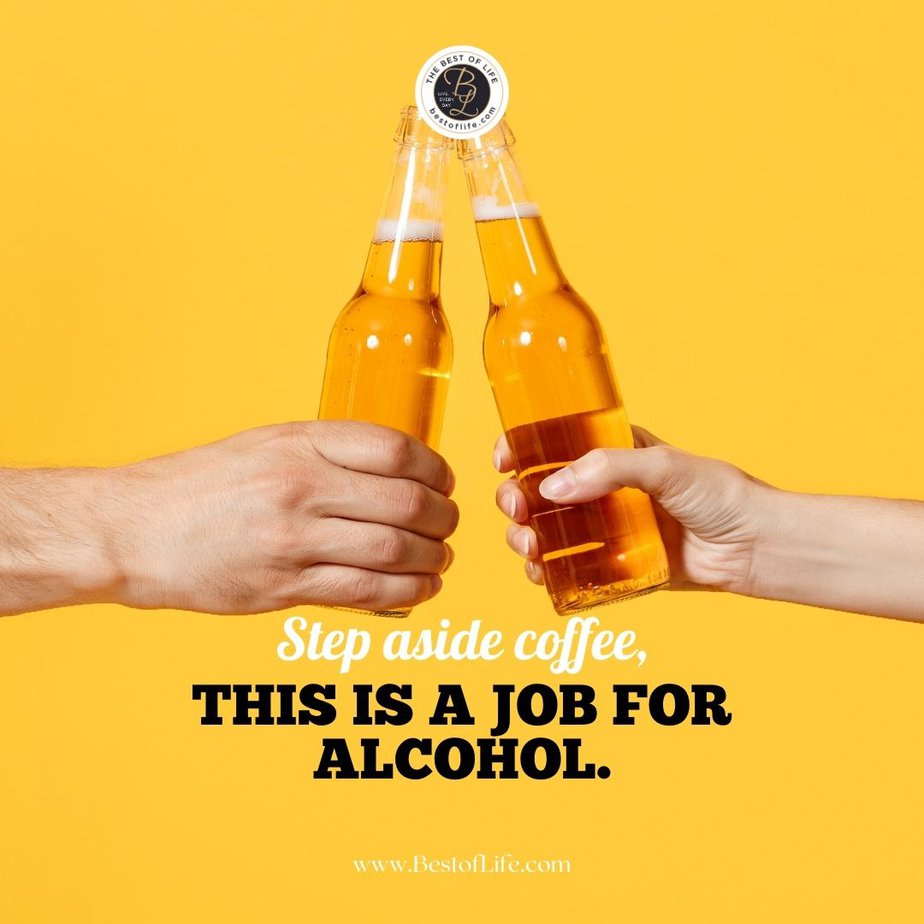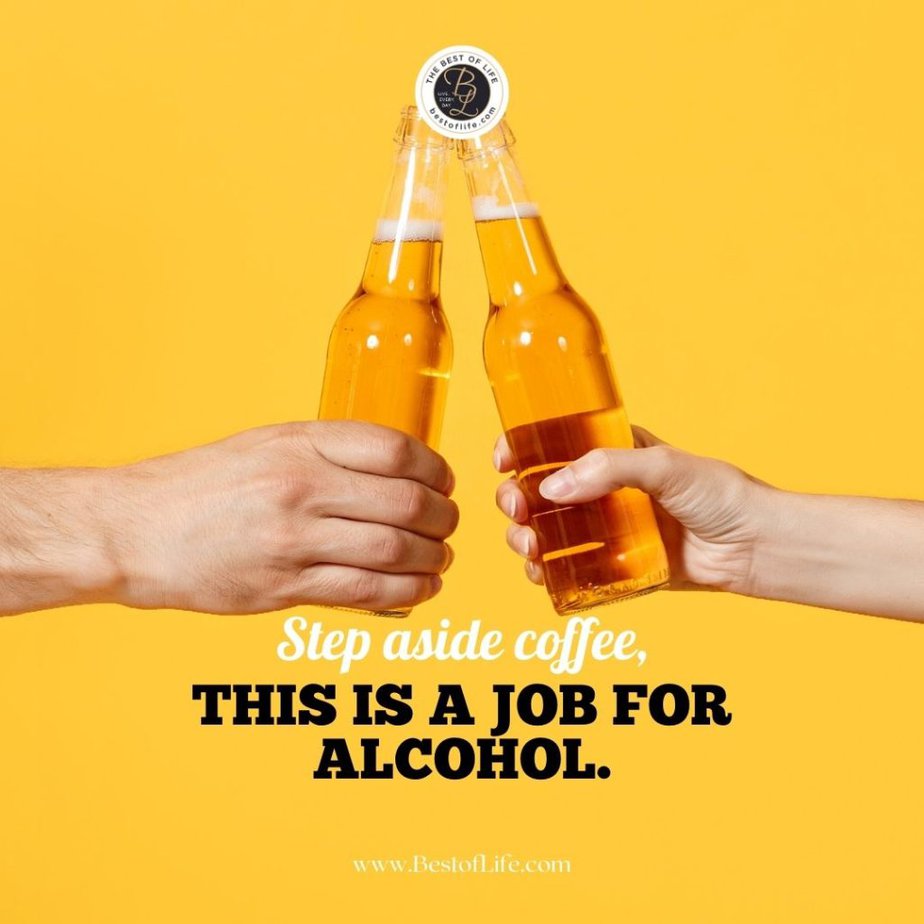 "Step aside coffee, this is a job for alcohol."
"I quit drinking last night, but tonight I am celebrating my comeback."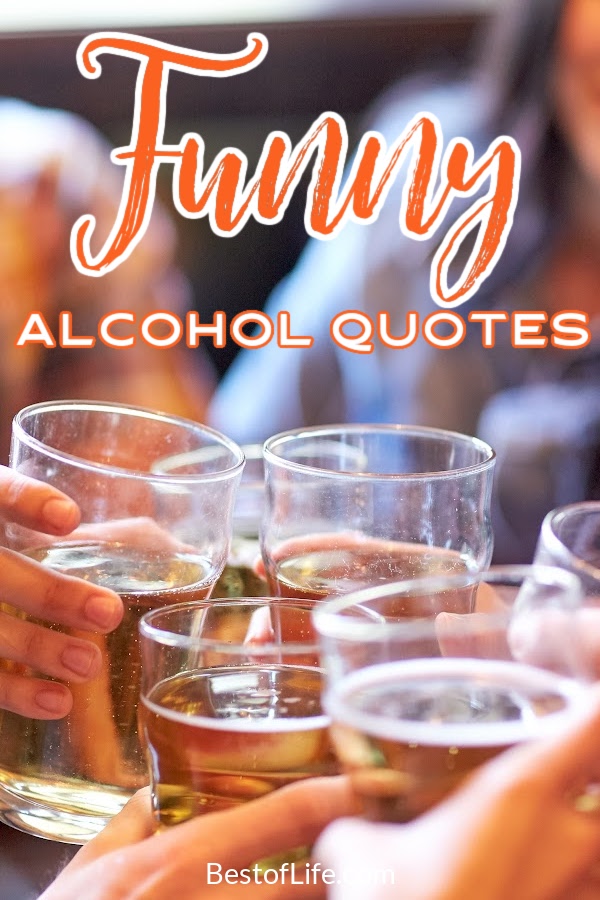 You work to pay bills, to keep a roof over your head, sometimes because you love it. But the more common reason is to make it to the weekend and have a drink or two responsibly.
More Quotes
New Year's Eve Toast Quotes that are Funny and Inspiring | New Year's Eve is about saying goodbye to the past and hello to the future!
15 Hilarious Tequila Quotes You May Actually Remember | Tequila is about forgetting everything that happened the night before.
Sarcastic Quotes About Work | Sarcastic quotes are perfect for when you want to get a little dig in but are also, not really interested in making it a thing.
Great Quotes when you are Feeling Sarcastic | There is not enough sarcasm in the world.
Quotes About Surrounding Yourself with Happiness | Sarcasm and alcohol aside, surround yourself with happiness if you want to live a happy life.