Best Things to Do in Central Park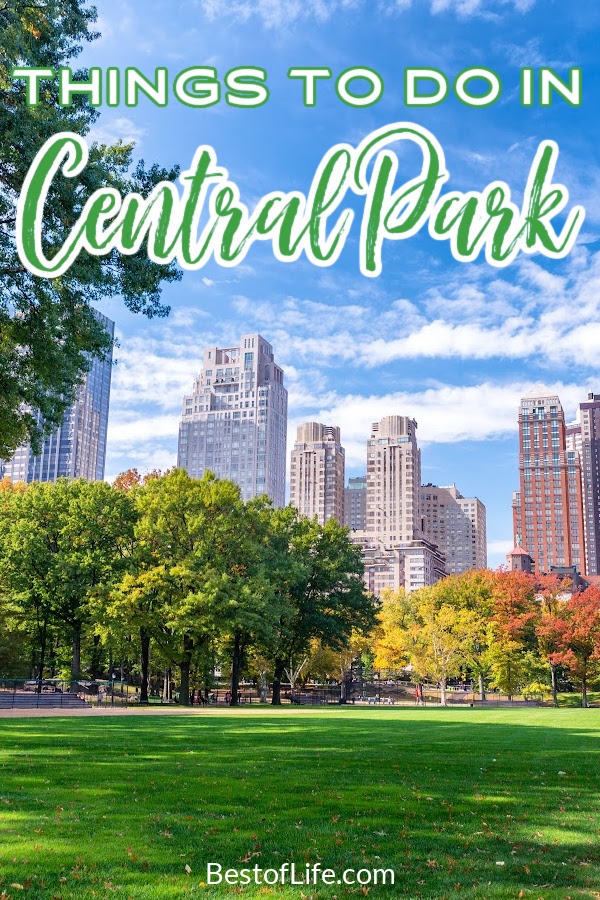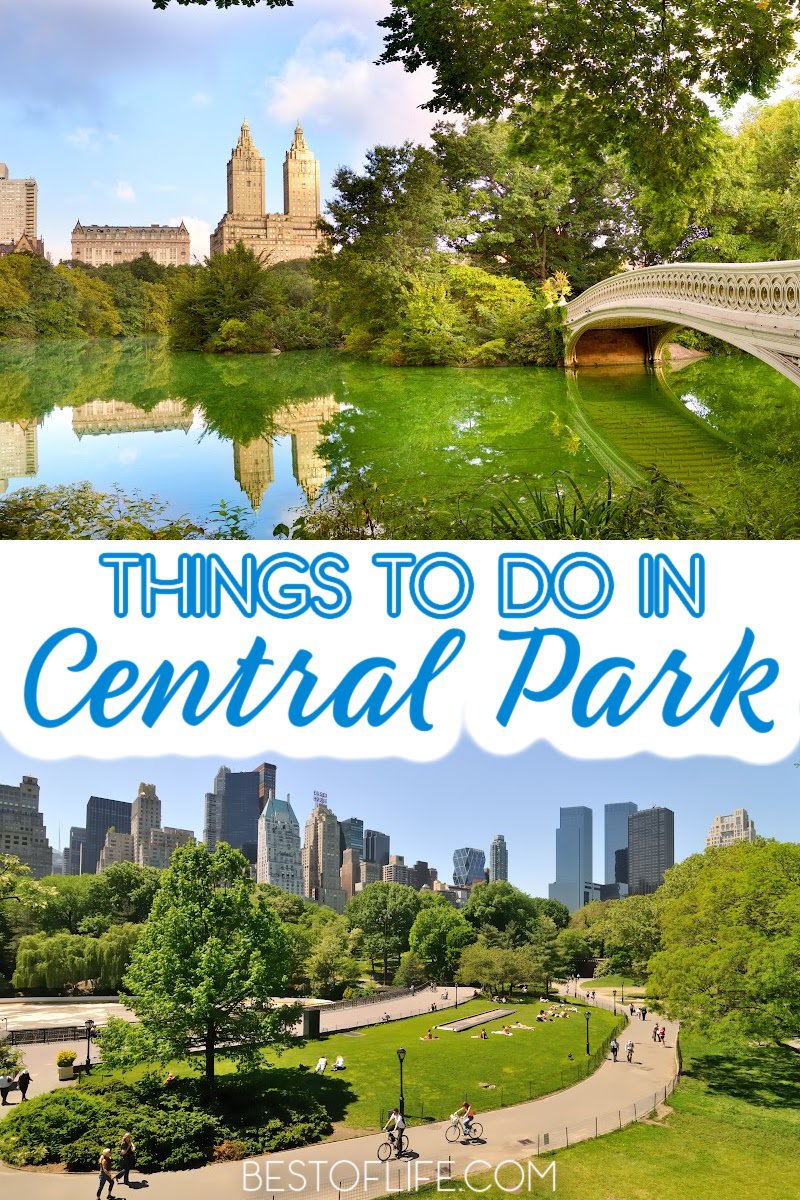 One of the ways it has remained so popular is because of all of the things to do there. The list includes everything from the basic park activities like picnicking and taking a stroll to experience some truly unique things. But the best things to do in Central Park are the things you can only do in Central Park.
As far as parks go, there are few as well-known as Central Park in New York City. Have the best time in a park that you've ever had by filling your day with the best things to do in Central Park in New York City. When you think of Central Park, what do you picture?
Many people will think of the TV show Friends, but after that, it is trees and fields of grass, walking paths, and food stands. Central Park is all of those things, but it is also so much more. Whether you're enjoying a getaway with your family or are exploring New York City on your own, the best things to do in Central Park could fill an entire trip.
But beyond that, many of these activities reveal how Central Park has become such an iconic part of the parks system in the U.S. New York City is filled with different cultures and those cultures use parks in unique ways. Since Central Park is such a well-known park, those cultures meld together in beautiful ways at this one central location.
Best Things to do in Central Park | Central Park Zoo
You don't have to be a child to enjoy the Central Park Zoo. There are many different animals at this zoo from pot-bellied pigs to monkeys and everything in between. You could spend an afternoon at the Zoo and then head out to do more in Central Park or fill your entire day watching beautiful animals.
While the zoo is open all year long, winter may be the most fun as you get to see animals playing in the snow.
Best Things to do in Central Park | Explore
Central Park is 840 acres which means there is plenty of space to explore. In fact, 36 acres of that 840 acres are dedicated to winding trails with rocks and streams all around them. You could simply walk the trails and look at nature in the middle of a world-renowned city, or bird-watch and try to spot one of the 230 species of birds that call Central Park home.
While everything is man-made, it doesn't detract from the beauty of all the nature this park inhabits.
Victorian Gardens
New York City is jam-packed with buildings for many different things, but that leaves very little room for the carnival to come into town. Luckily, Central Park has a carnival that is open whenever the weather is warm. This carnival is known as Victorian Gardens.
Victorian Gardens is filled with carnival rides, magicians, jugglers, carnival foods, and more. When the weather gets cold, the park opens up an ice skating rink for you to enjoy as well.
Conservatory Garden
Have you ever experienced a European garden? If not, you can head to Central Park to the Conservatory Garden. This garden covers six acres and has three different styles of gardens: French, Italian, and English. These gardens are filled with perfectly-trimmed flowers and hedges, fountains, and majestic walkways that work together to make for a beautiful afternoon.
Best Things to do in Central Park | Belvedere Castle
Did you know that there is a castle inside Central Park? This castle is known as Belvedere Castle and if you climb it, you can get amazing views of the Great Lawn, the Ramble, and Turtle Pond. You could even trade two forms of I.D. as a deposit for a kit that includes binoculars, a map, and a bird-watching guide inside the castle.
Use that kit to explore the views from the top of the castle.
Entertainment
Street performers can be found just about anywhere in tourist areas of New York City. But Central Park also has venues for live music and other forms of entertainment. One venue is known as Delacorte Theater in Central Park and another event, SummerStage, can be found in the area.
Check local listings for events during your trip to see if there are any festivals, shows, plays, or other entertainment opportunities for you to enjoy.
Ponies
One of the most iconic things to do is to go for a ride on the Friedsam Memorial Carousel. There are 52 different ponies on the carousel and while it has been renovated multiple times, the carousel has been there since 1871. Currently, the version you see will be the same one that was rebuilt in 1950.
More New York Travel Ideas
What to Do with a Teenage Boy in New York | 15 Things to Do | Taking a father or mother / son trip to New York City is not a bad idea, so long as you have an idea of things to do.
What to Do with a Teenage Girl in New York | 15 Things to Do | The same could be said for taking your daughter to the city as well.
Best Things to Do in Summer in Upstate New York | You can bring the whole family to upstate New York and you will have a great time.
15 Reasons to Visit Upstate New York | Things to do in Upstate New York | In fact, there are more reasons than just one to visit even just the state of New York.