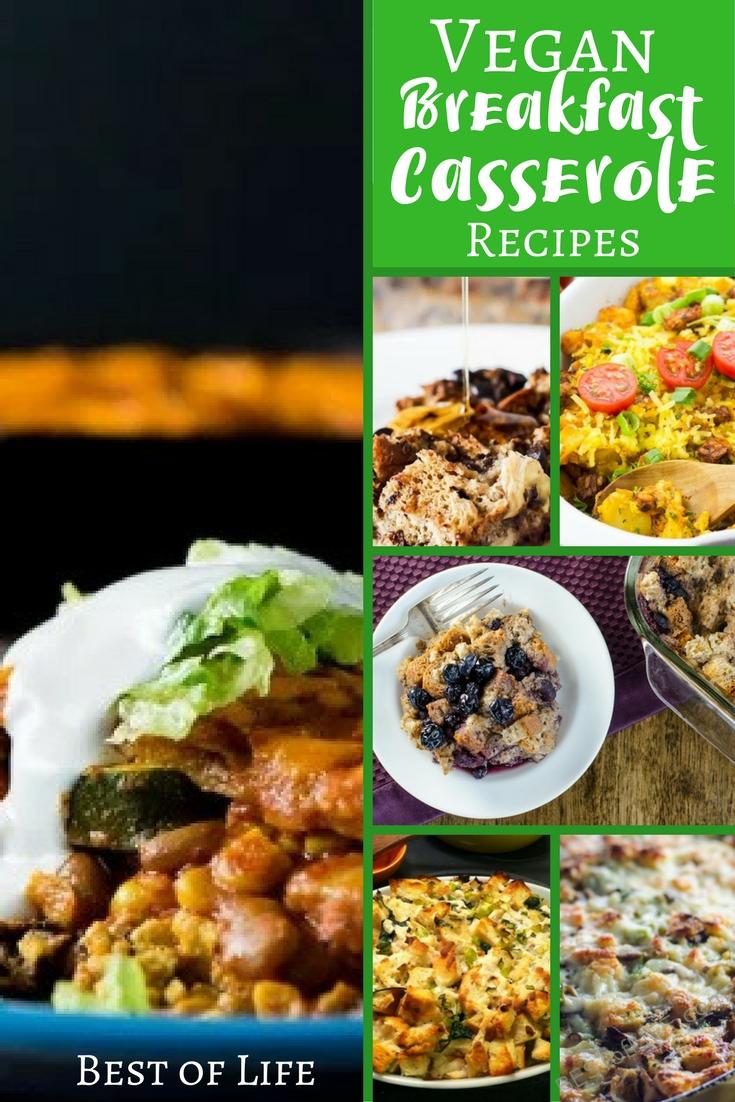 Sometimes, having random knowledge can help you seem smarter or make you feel smarter at the very least. To help you feel smarter, let me tell you a bit about casseroles. Casseroles as we know them didn't come around until the 20th century. Before then casseroles were something else, there wasn't exactly a word for them so we'll stick with "BC" meaning before casserole. BC was made up of rice that was pounded into a dish then covered with meat of the chefs choice. The first record of BC was in 1866 or at least that's what Wikipedia says. In the 1950's we see the casserole as we know it being shared with new neighbors, those suffering a loss, or as a way for nosey neighbors to take a peek into your home. If you have a desire to do any of those things, here are the best vegan breakfast casserole recipes. Whip one up and head out to deliver it!

There are so many great casserole recipes out there. These just happen to be awesome vegan recipes. The guesswork already is taken away, you can easily whip up a delicious casserole to suit your dietary needs. Some casseroles can even be made with the slow cooker or an Instant Pot. Making breakfast will never be this easy again!
Starting your day with the best vegan breakfast casserole recipes will give you energy for your day and leave you waiting for seconds.
Now that we know the history of the casserole both current and BC, we can move forward to the different types. There are many different types of casseroles but a common ingredient is a meat. Meat is the star of a casserole dish which means vegans don't get to enjoy them as often. Luckily, there are vegans who refused to settle for that answer to the casserole and make their own vegan breakfast casserole versions. Most vegan breakfasts include fruits and sweets of some kind but all are healthier breakfast options. While these breakfast recipes are great for vegans, non-vegans will love them just as much.
Blueberry Breakfast Casserole | Veggie Primer
Banana Chocolate Chip Vegan French Toast Casserole | Emilie Eats
Tofu Scramble Casserole with Tater Tots | Veggies Save The Day
Healthy Hash Brown Casserole | Fatfree Vegan Kitchen
Sweet Potato Oatmeal Breakfast Casserole | Oh She Glows
Tempeh Breakfast Casserole | Vegan Heaven
Vegan Breakfast Biscuit Casserole | Namely Marly
Easy Make Ahead Vegetarian Casserole | Umami Girl
Berry Overnight Breakfast Casserole | Chocolate Covered Katie
Spinach, Scallion & Leek Breakfast Casserole | The Vegan Pact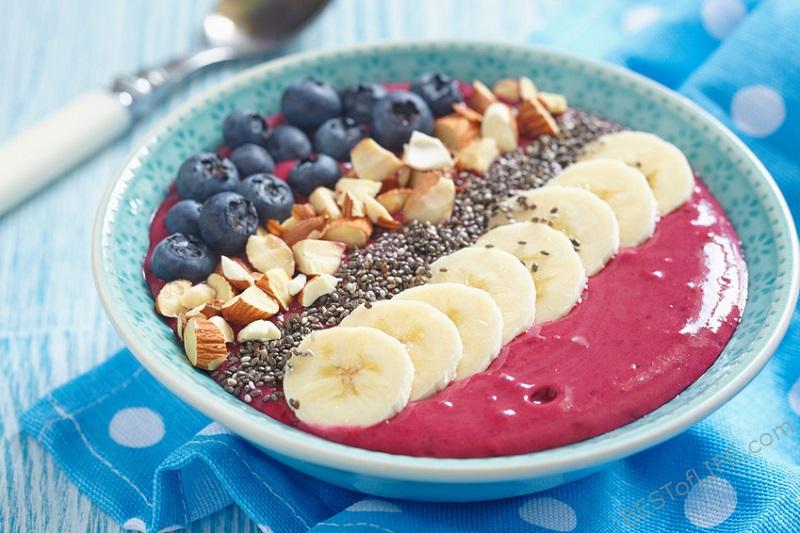 Cranberry and Pear Vegan French Toast Casserole | Heart of a Baker
Enchilada Breakfast Casserole | Cheftographer
Vegetarian Crock Pot Breakfast Casserole | Running in a Skirt
Scrambled Tofu Potato Casserole | Jennifer's Kitchen
Vegan Overnight Breakfast Casserole | Hell Yeah it's Vegan!