Halloween Fireplace Mantel Decor Ideas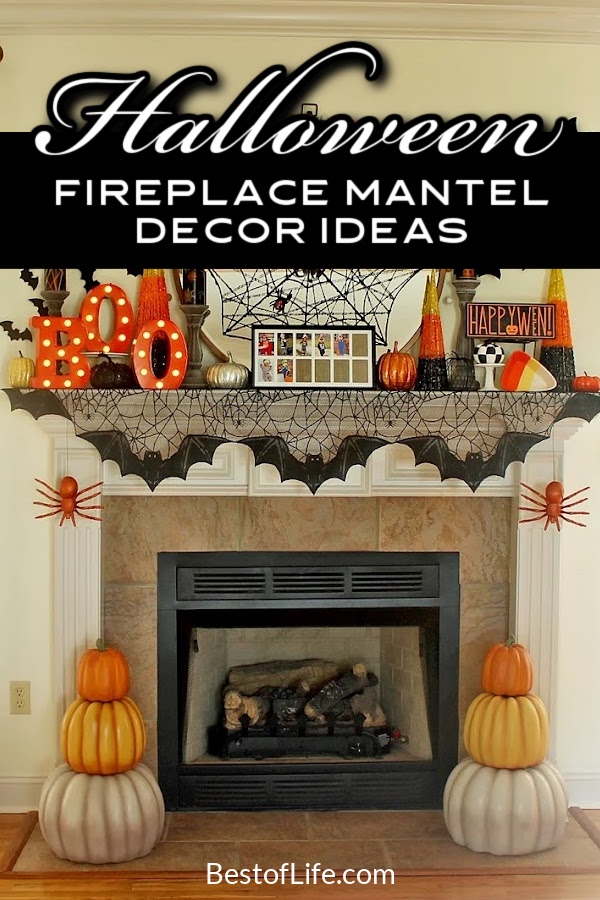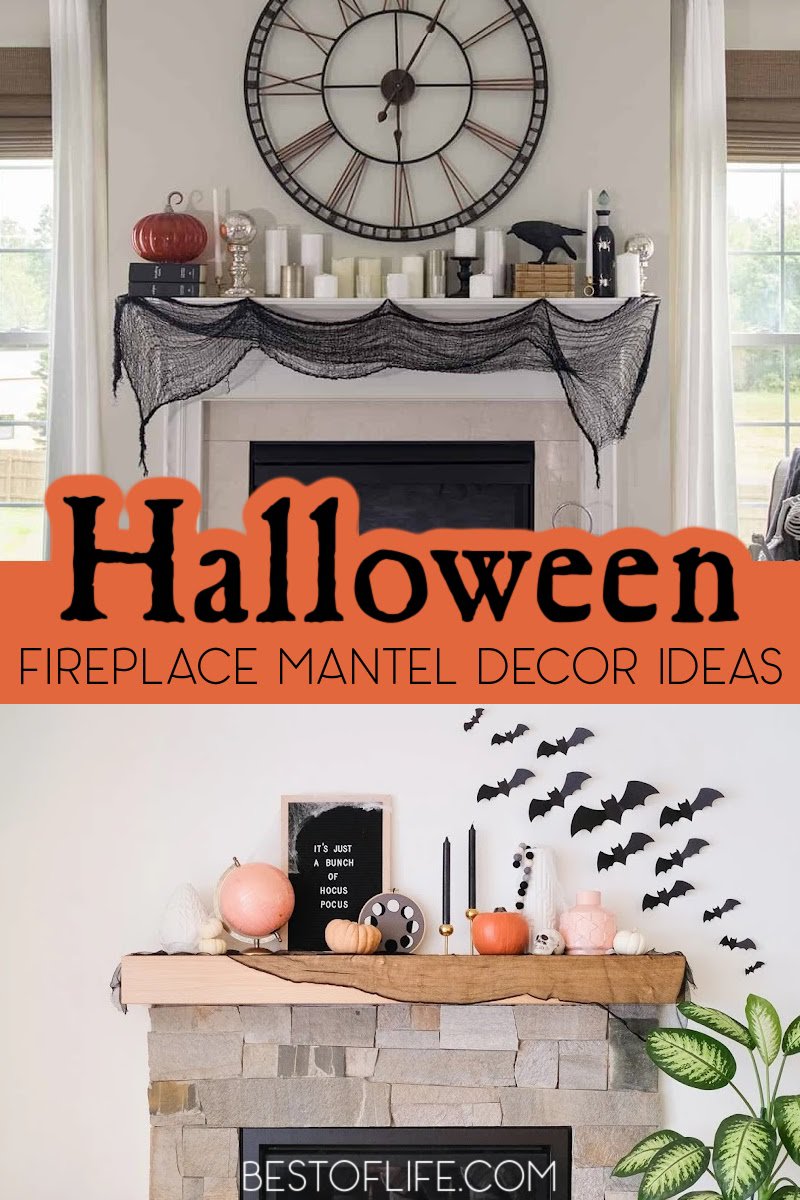 Halloween decor can be a fun way to bring the spooky season to life. But we don't have to stick to the outdoors; we can move this party inside. The perfect place to start is with fireplace mantel decor ideas. These ideas will help set the stage for the rest of the home.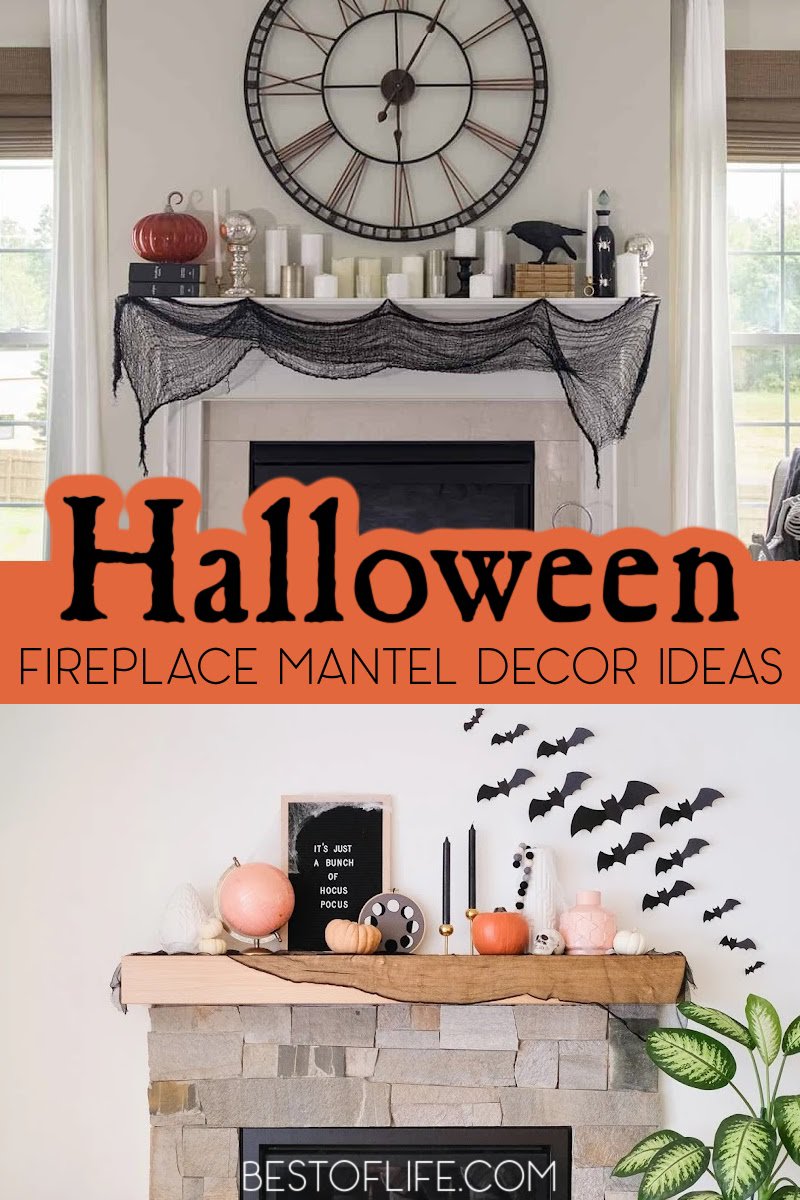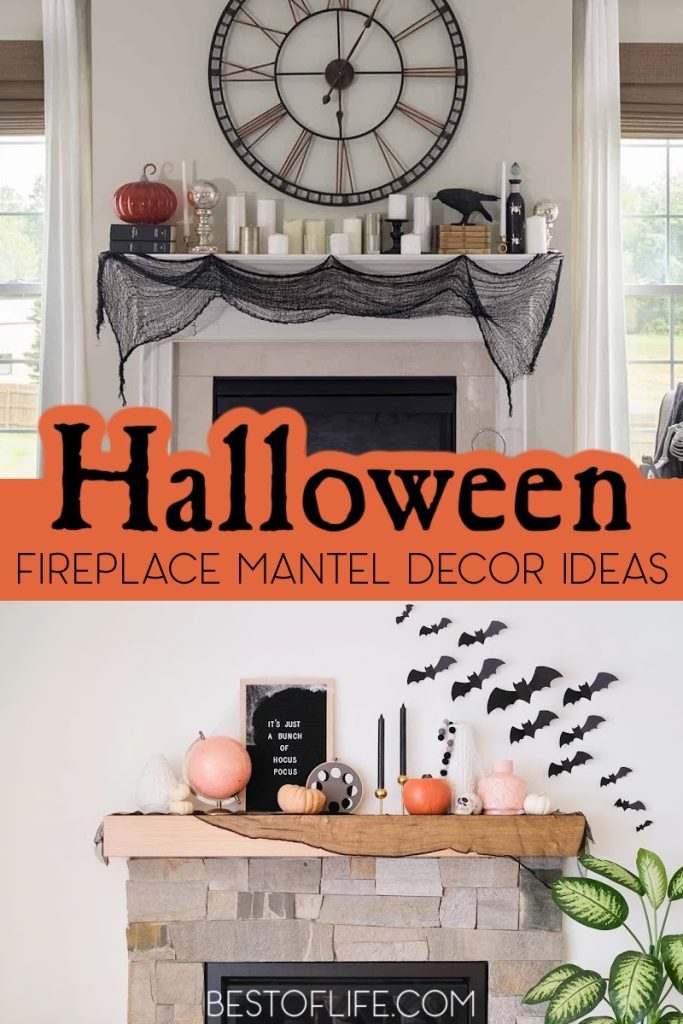 Halloween fireplace mantel decor ideas are easy Halloween decorations that set the mood for a spooky season filled with fun. Halloween is one of the best holidays, hands down. It is a holiday that utilizes both scares and treats.
The holiday started as a pagan tradition to welcome the harvest after hot summers. They would wear costumes to ward off ghosts and light bonfires to celebrate around. Now, Halloween is a holiday that allows us to be someone or something else for a night.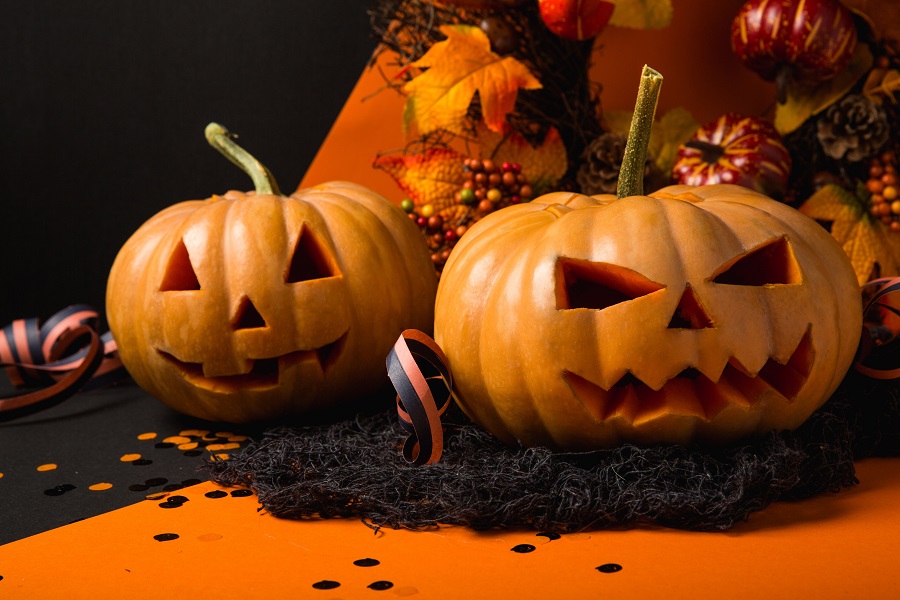 We can dress up and hand out candy to visitors or attend Halloween parties. But one thing most of us will be doing every year is decorating. Decorating for the holiday helps us stay in that celebration mood all season long.
But there are other purposes for decorating. Maybe, you're hosting a Halloween party, or maybe your fireplace mantel is visible from the front door. These are two very good reasons to find Halloween fireplace mantel decor ideas.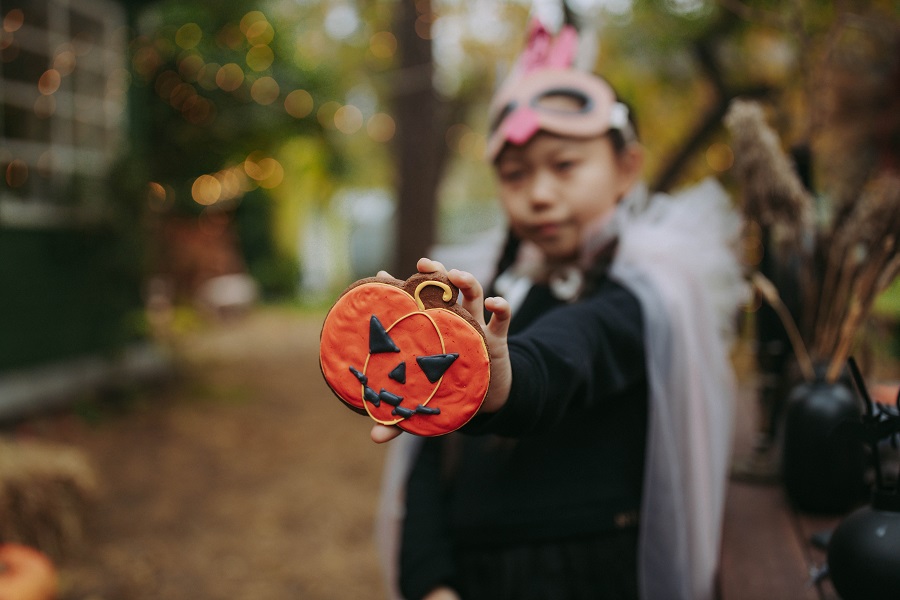 You can take these ideas and run wild with them. There's no need to replicate every example you are given to a fault. Instead, pick and choose things that fit your aesthetic, your style and piece them together.
You will end up with a one-of-a-kind, spooky fireplace mantel for all to see and enjoy.
Dollar Store Mantel | Balancing Home
Haunted Mantel | Centsational Style
Horror Movie Mantel | Lovely Indeed
Spooky Fun Mantel | Design Improvised
Mixing Fall with Halloween | Craving Some Creativity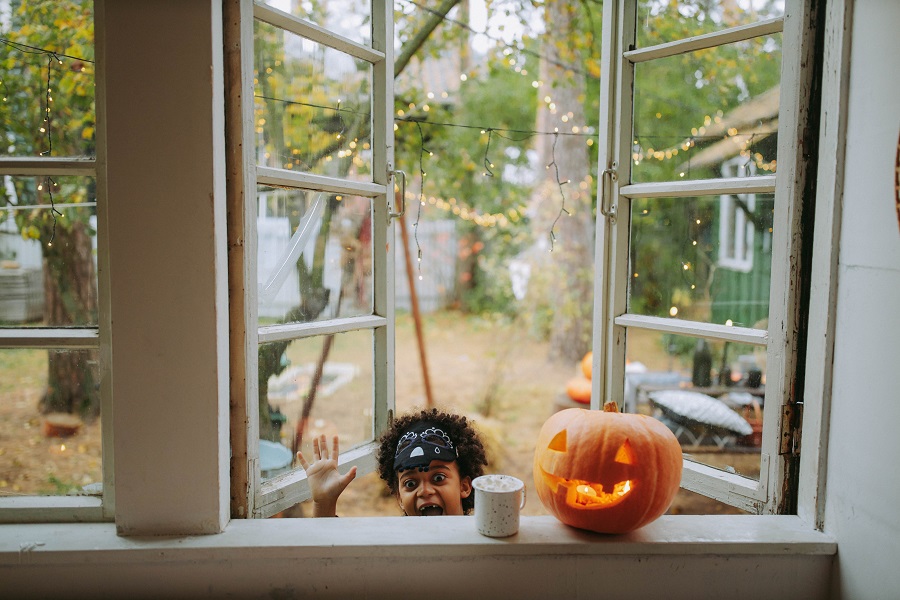 Halloween Fireplace Mantel Decor Ideas
Fireplace mantels don't always offer a lot of space, but they do stand out if decorated properly. You could just clutter the space with some of your favorite pieces and call it a day. But the better route to go is to find some examples of what you'd like in your home and use them as inspiration.
These ideas don't need to be followed exactly, either. You can pick and choose what aspects of a mantel display that you like and make it your own.
Farmhouse Halloween Mantel | Michelle's Party Plan-It
Spiders, Bats, and Pumpkins Oh My! | Where the Smiles Have Been
Black and White Mantel | Pink Peppermint Design
Vintage Halloween Mantel | Lolly Jane
Mantel for Halloween Parties | Catch My Party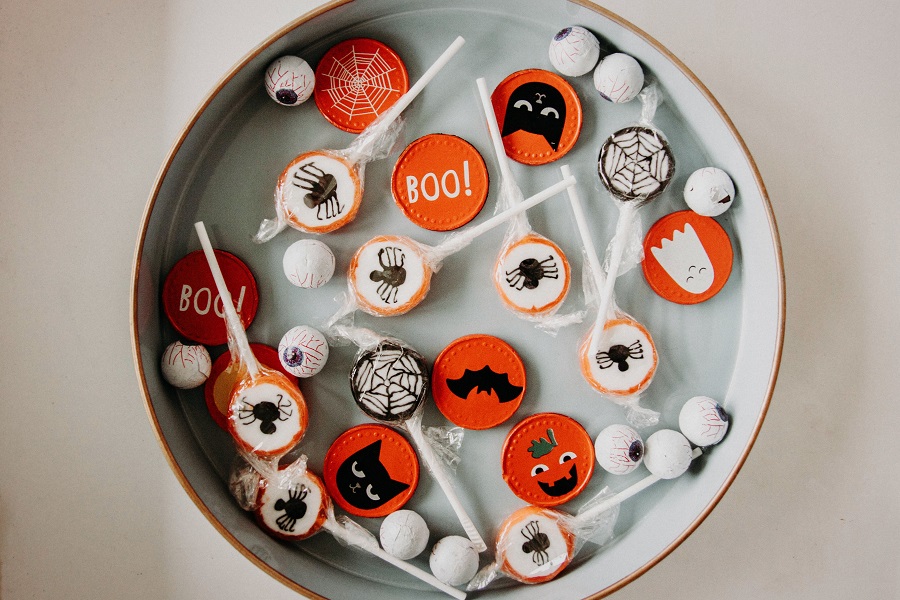 Tips for Fire Mantels
Halloween fireplace mantel decor ideas cover different decor methods. For example, there are a few different ways to go about your Halloween decor. You could go absolutely scary with gore or without.
You can also go cutesy with a more spooky but adorable feeling. There are even ways to avoid anything spooky or scary and just utilize the season. How ever you wish to decorate will be beautiful because there is no wrong way to decorate your own space.
Glam Gold Halloween Mantel | Randi Garrett Design
Classic Black Mantel | So Much Better with Age
Haunted Mantel | Busy Creating Memories
Gothic Mantel | The House of Hood
Spider Mantel | Create & Babble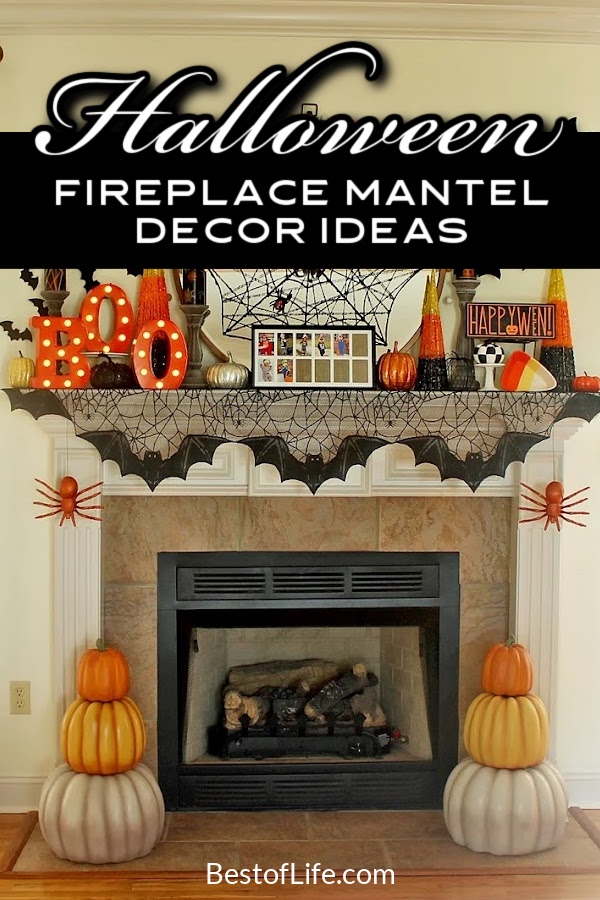 More Halloween Ideas
Pumpkin Spice Mocktail | Mocktails can be fun, especially when they are Halloween-themed.
Best Scary Halloween Movies of all Time | One of the easiest ways to get in the spooky mood is to watch some scary movies.
Halloween Party Aesthetic Ideas | Throwing a Halloween party is always a fun time. You just need a little help with the aesthetic.
DIY No Carve Pumpkin Decorating Ideas | Carving pumpkins is a Halloween tradition. But you don't have to break out a knife and risk harm.
Halloween Party Food Ideas for Kids | You will need some fun food for kids if you're hosting a Halloween party with families.