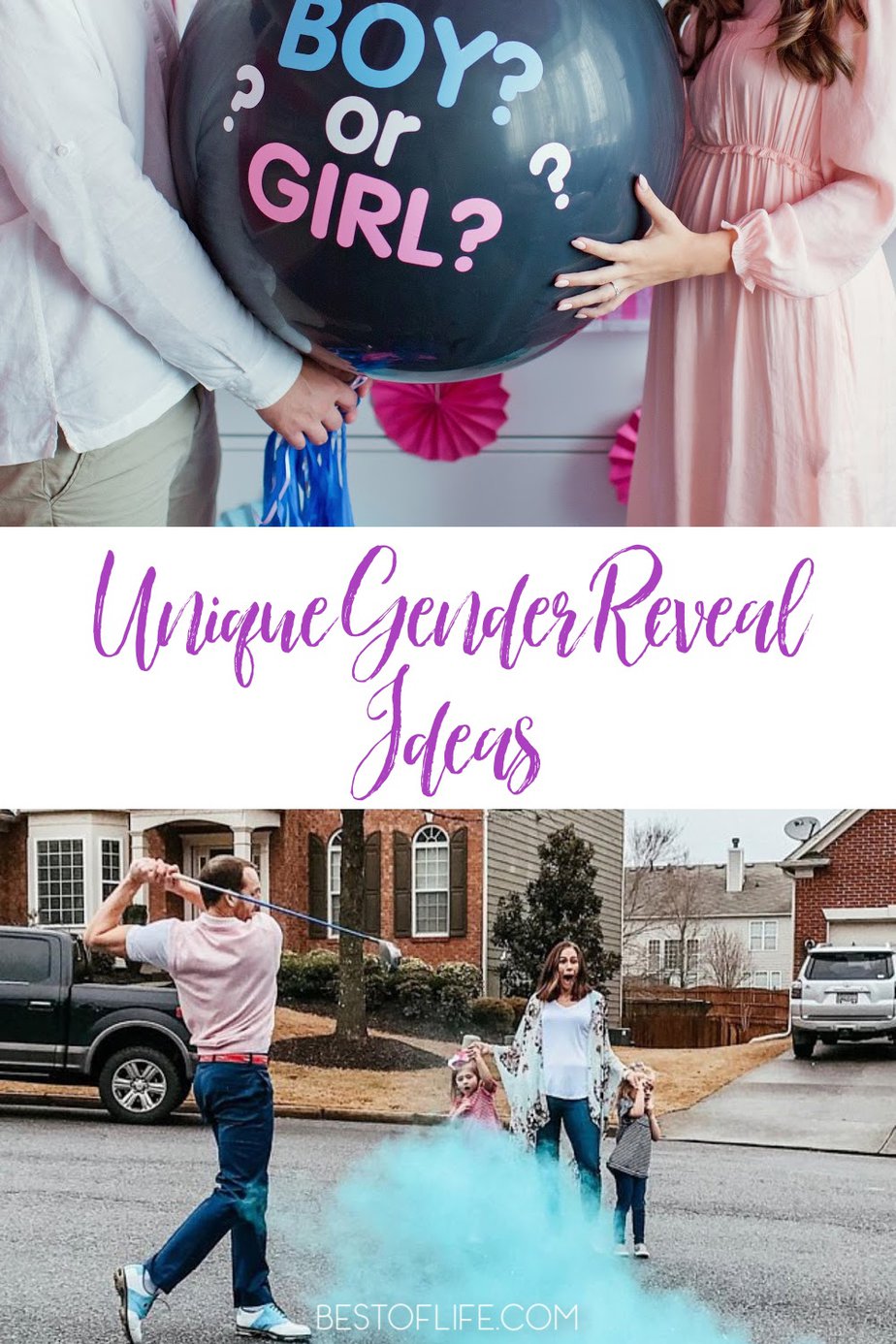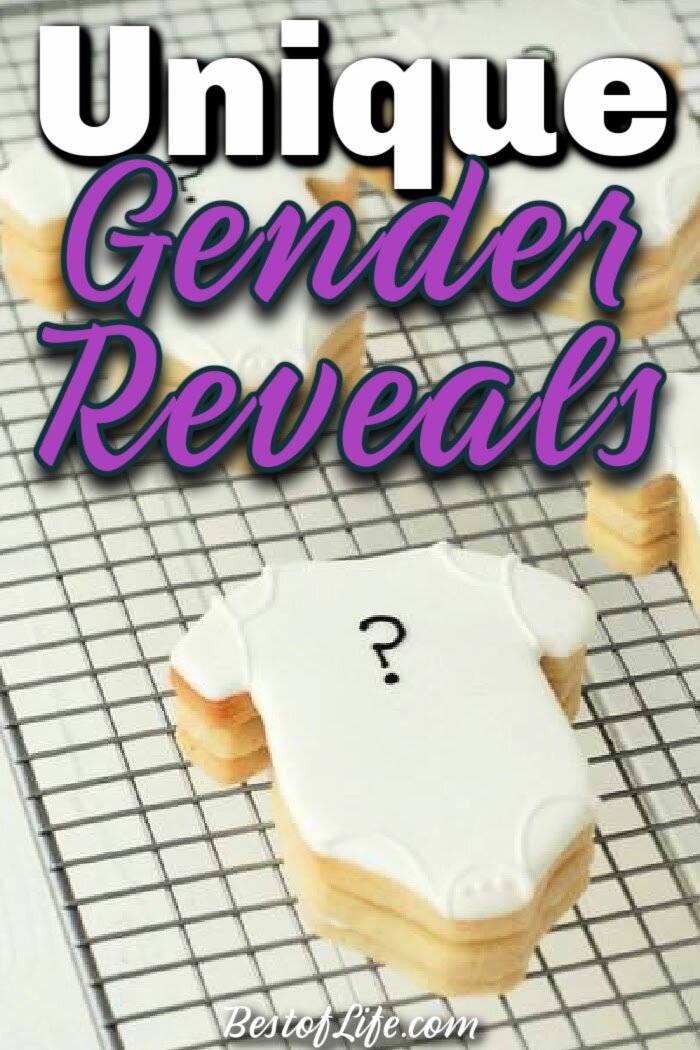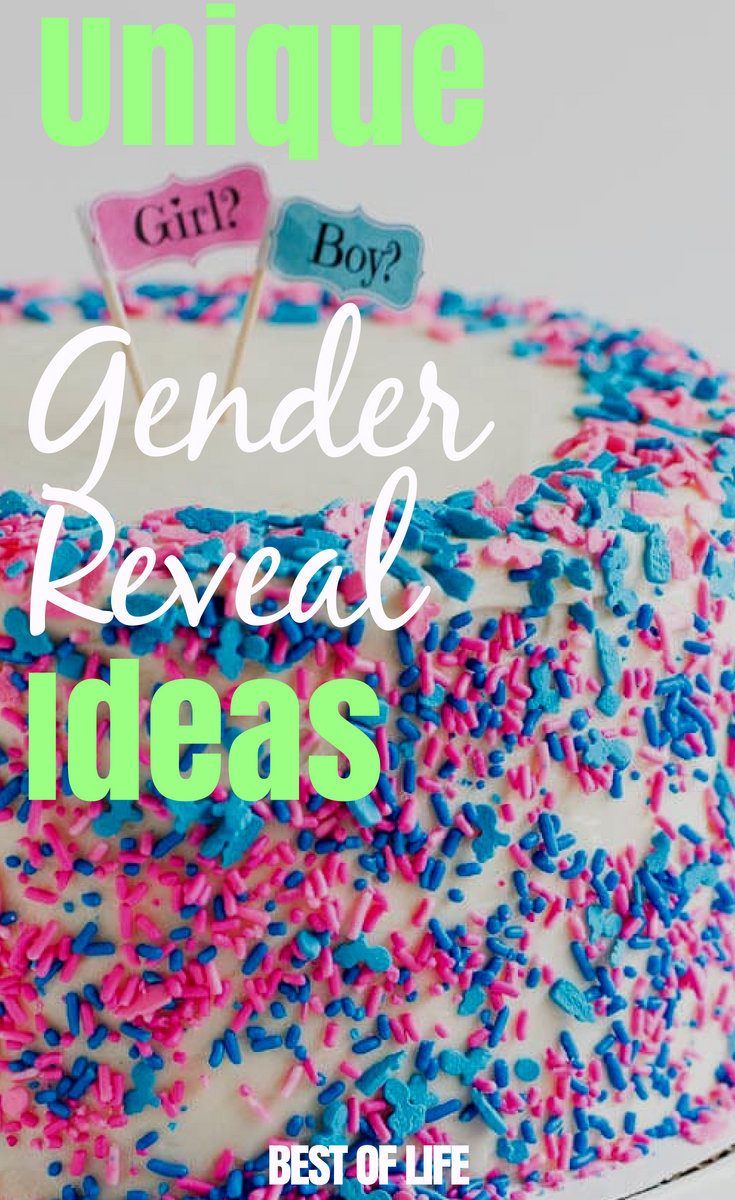 During a gender reveal party, there is usually one person who knows the gender of the baby and uses that to plan a surprise for the parents. Gender reveal parties are even more fun because everyone invited to the shower can share the exciting moment of finding out the gender of the coming baby. You can make it even more fun by using unique gender reveal ideas that will truly surprise everyone in an amazing way.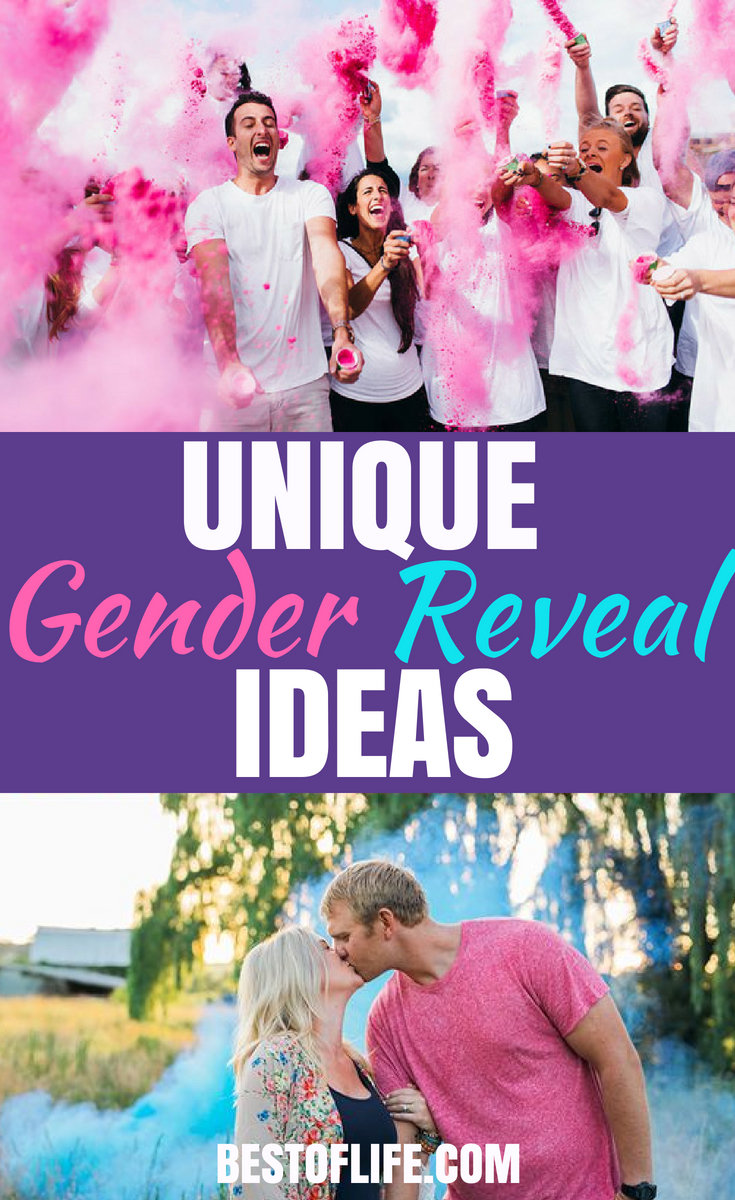 Unique gender reveal ideas are great ways to reveal the gender of a coming baby to the parents, their family, and their closest friends all at once.
Gender reveal parties became a very popular baby shower idea for people all over the world. During the reveal party, the food, drinks, and decorations all show both pink and blue.
Meanwhile, the secret gender is represented by one color (either pink or blue), which is usually hidden in an object and then revealed to everyone at once.
For example, you might add a gift to the gift table that has a set of balloons inside.
The balloons could either be pink for a girl or blue for a boy. When the parents open the gift, they will be surprised by the color of the balloons and so will everyone else.
This is a common way to reveal the gender but it's not the only way.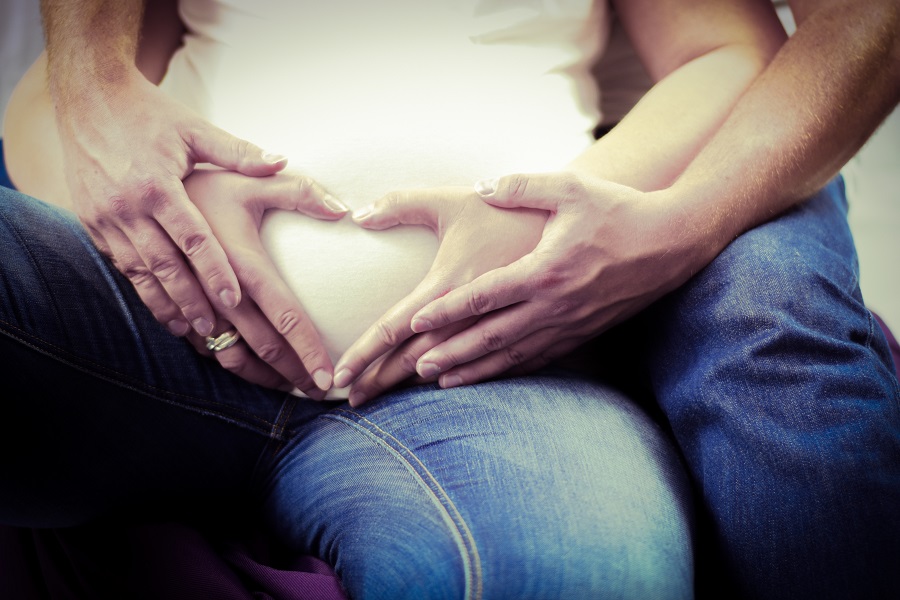 The unique gender reveal ideas are those that will take the surprise to the next level. Not only will your guests love the surprise but you will too. That is the thing about gender reveals, there isn't a person there who isn't surprised.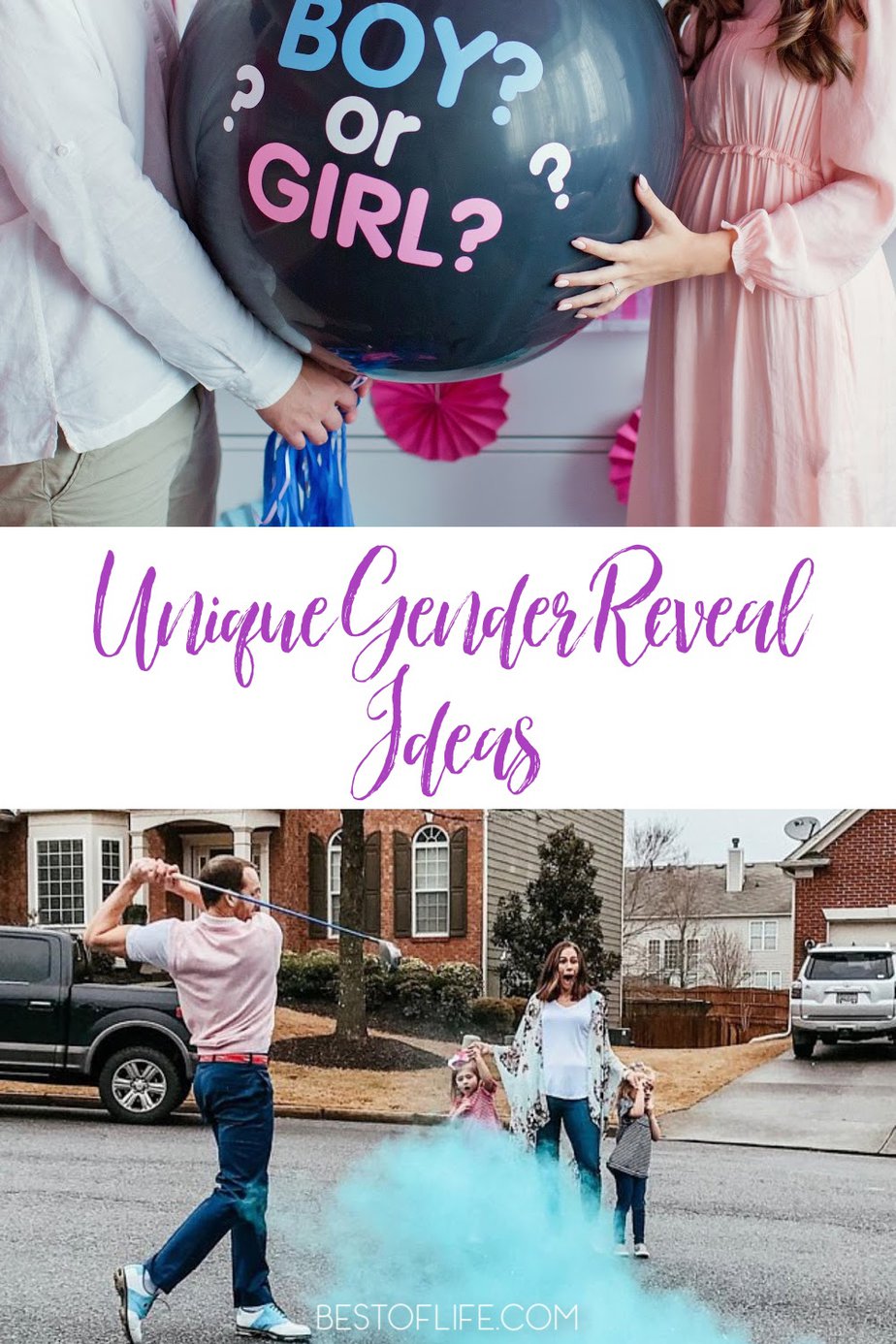 That makes these parties fun ways to make a baby gender announcement. You get to celebrate with all of your friends and family all at once.
Tie Dye Surprise | Kayla Beaty
Balloon Paint | Tiffany Booth
Gender Reveal Cookies | Craft Storming
Surprise Lantern | Oh Happy Day
Paint Powder | Grey Likes Baby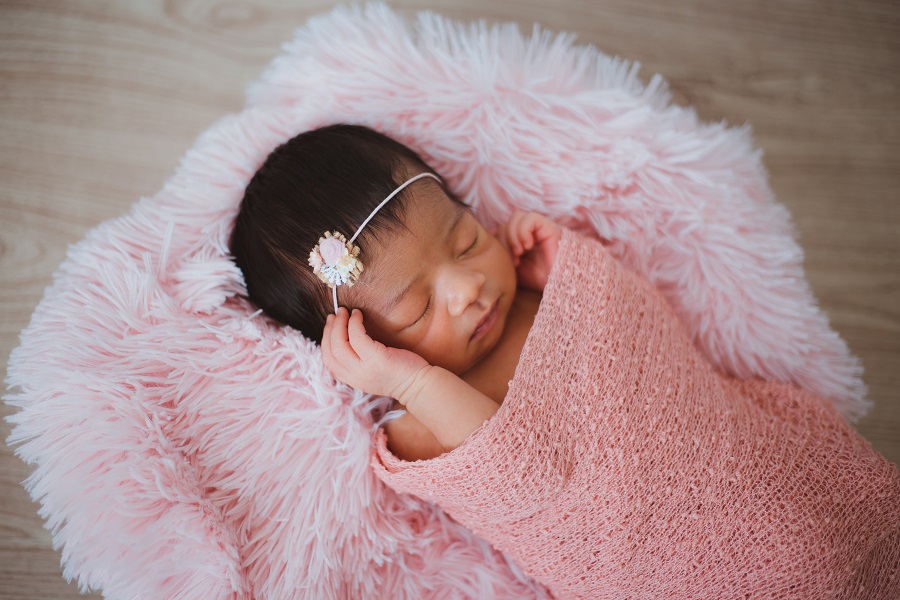 You know that making things easier like informing curious friends and family all at once is very valuable. No more massive phone tree calls or emails.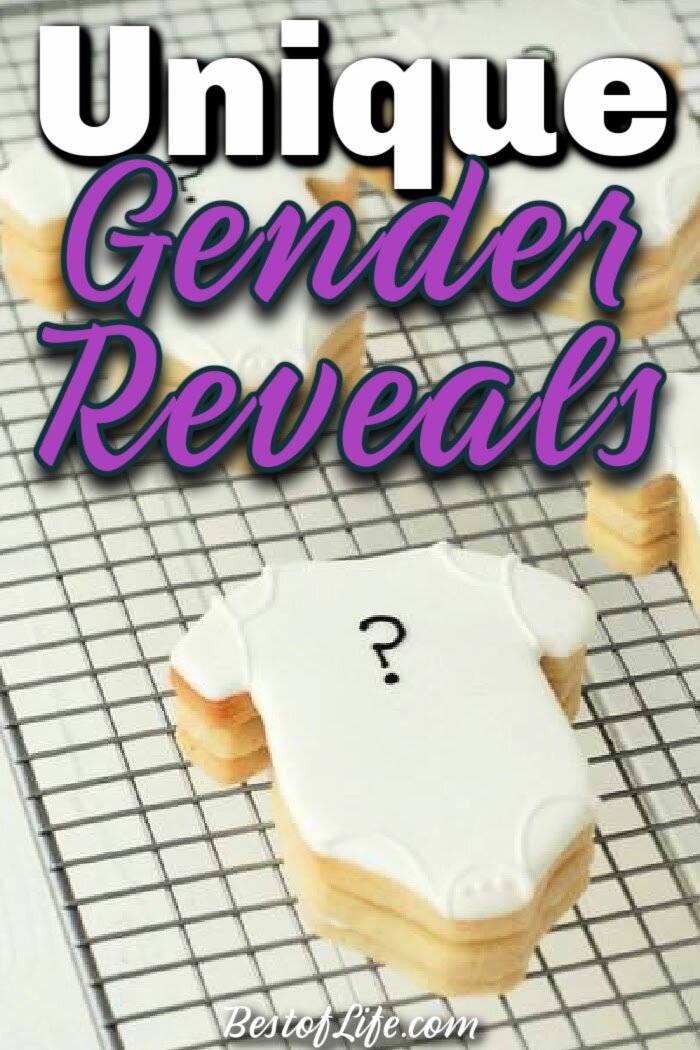 Instead, you get to celebrate with everyone at once. What could be easier than that? Not to mention, more fun?
Confetti Cannons | Poof There It Is
Pillow Fight | Pinterest
Baseball Reveal | BuzzFeed
Hair Dye | Parents
Firefighter | Essential Baby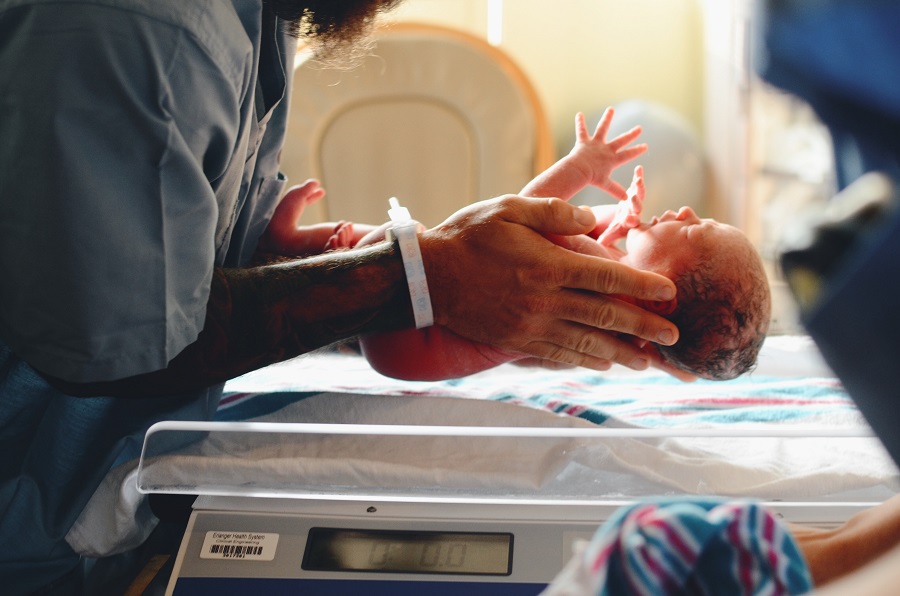 Another interesting thing you could do is mix things up. Some of these ideas have the possibility of customization. You can take two or more of these ideas and mix them together to come up with an even more unique party.
There is also nothing wrong with following the exact layout of just one of these ideas. But the goal is to inspire you to throw a truly unique gender reveal party. How you do that is up to you but no matter what it will be special.
Egg Roulette Reveal | Dallen Reber
Gender Reveal Volcano | Preschool Powol Packets
Golf Reveal | 1, 2, 3…Momma
Smoke Bomb Reveal | Tessa Parks
Gender Reveal Pinata Cake | Sweet & Savory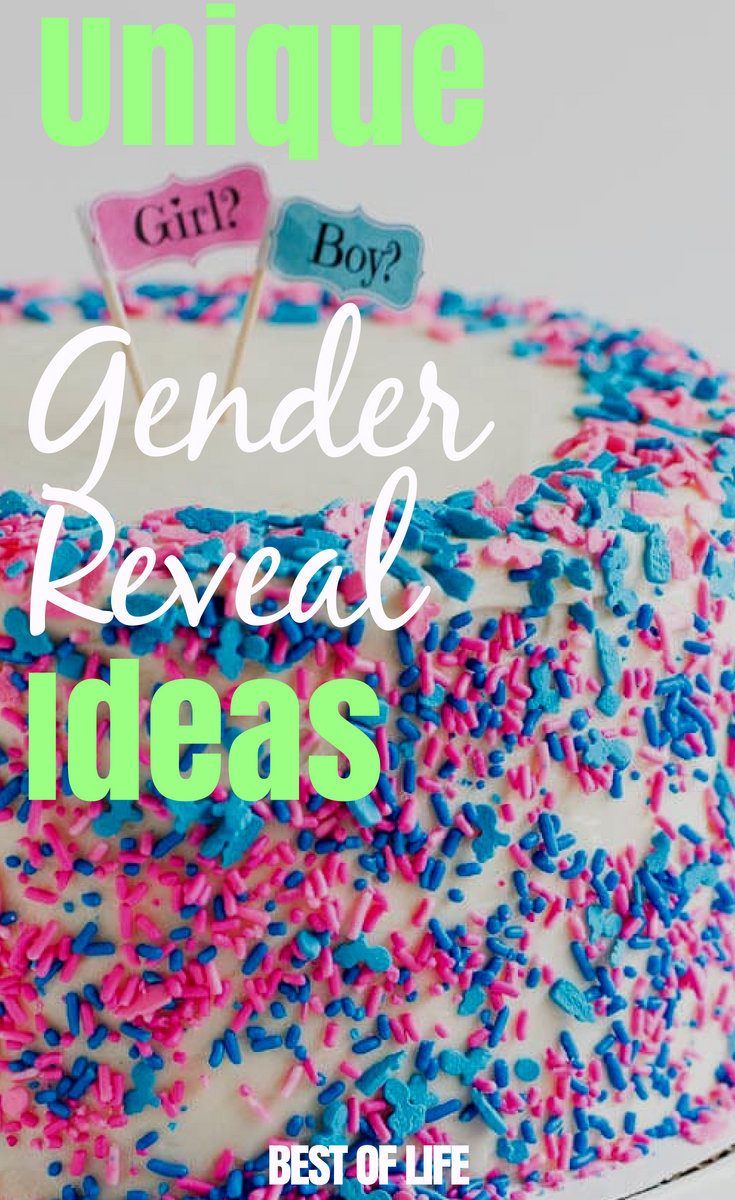 Now the only question you have to ask yourself is which one of these ideas is your favorite? Some people may prefer one over the other.
But you don't need to worry. All of these ideas will provide you with a fun party filled with memorable opportunities.
More Baby Shower Ideas
Baby Shower Food Ideas for a Girl
Baby Shower Ideas for Boys | Themes, DIY, Food, and Budget Friendly
15 Boy Baby Shower Food Ideas for Party Planning