30+ Pumpkin Dessert Recipes for Fall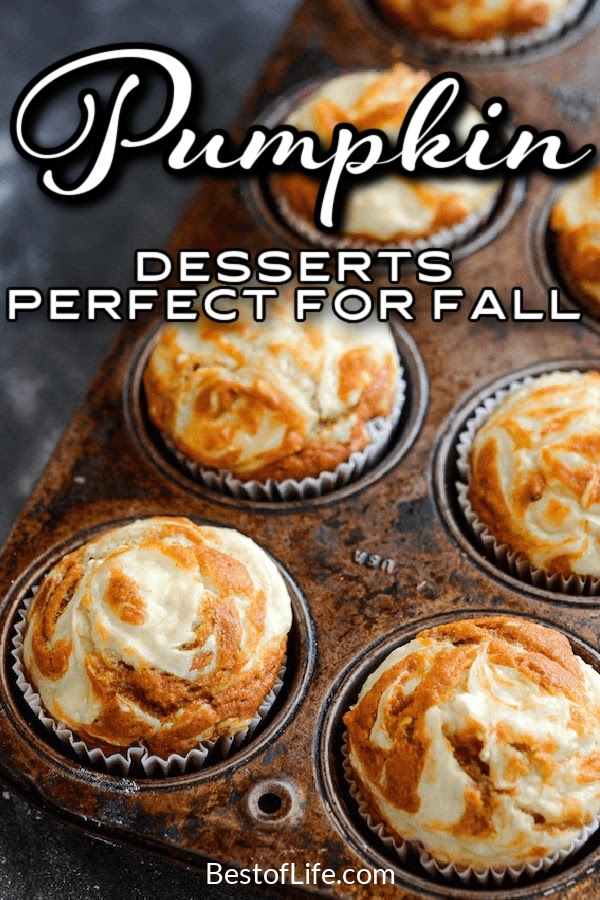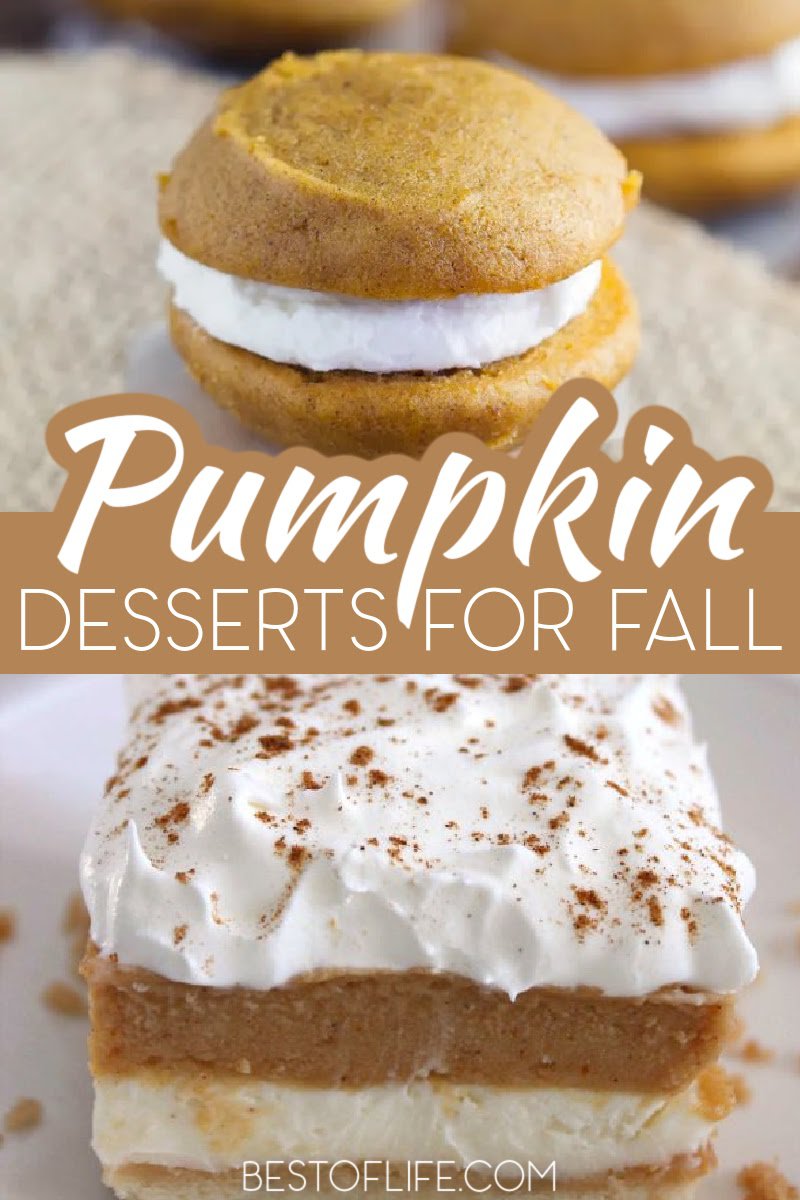 There are so many different ways to use pumpkin in foods that it has become a staple for the fall season. While pumpkin can go into drinks and main course dishes, it just fits naturally into sweets. Pumpkin dessert recipes fit into any fall menu perfectly.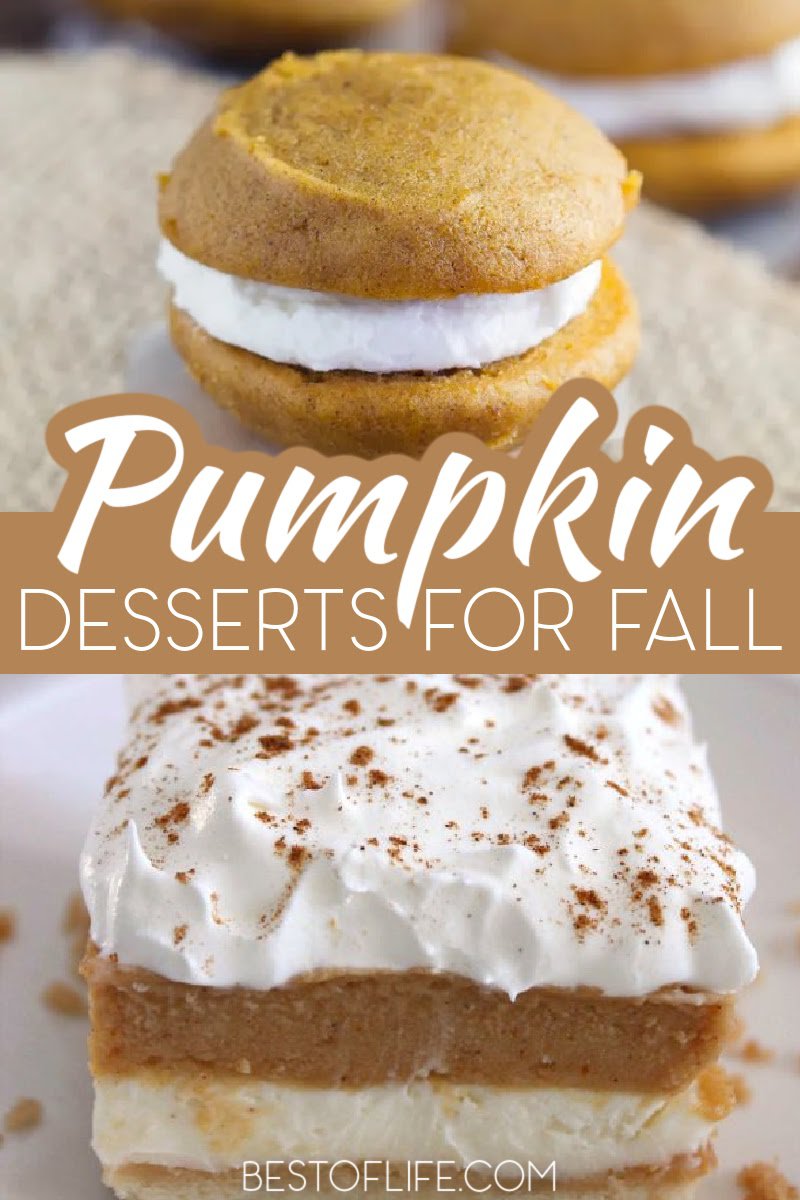 Pumpkin wasn't always as popular as it now is. We would use pumpkin for pie and for carvings. But now, pumpkin can be found in so many different foods, from appetizers to desserts and everything in between. Nothing says fall like pumpkin!
Enjoy these delicious pumpkin dessert recipes in fall and for Thanksgiving! Pumpkin pie is a staple for Thanksgiving desserts all over the country. But that flavor belongs in so many other dishes that it becomes hard to choose a favorite.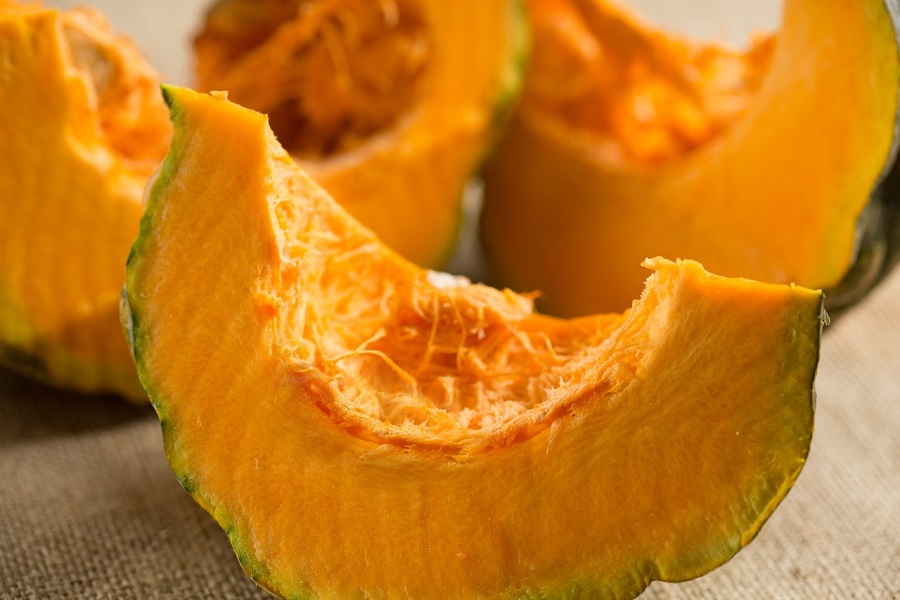 Pumpkin desserts include many different recipes for fall. Even if someone isn't usually a fan of pumpkin, they're sure to find one dish they love. In fact, pumpkin has become so popular during fall that professional chefs are making gourmet dishes out of it.
Anyone can use pumpkin recipes, though, and fall desserts are a good place to start. The important thing to remember is that every recipe on this list utilizes pumpkin as the main ingredient. Even if "pumpkin" isn't in the name.
Easy Pumpkin Spice Bars Recipes | Best of Life
Pumpkin Spice Martini with Bailey's | Best of Life
Cheesecake Bars | A Treats Affair
Pumpkin Pecan Cobbler | Lauren's Latest
Better Than Sex Pumpkin Cake | My Incredible Recipes
Pumpkin Delight | Lil' Luna
Snickerdoodle Cookies | No. 2 Pencil
Pumpkin Cream Cheese Swirl Muffins | The Novice Chef
Crumble Bars | Baked by an Introvert
Pumpkin Cheesecake Cookies | Center Cut Cook
Pumpkin Caramel Cream Cheese Poke Cake | Delightful-e Made
Pull-Apart Loaf | Crazy for Crust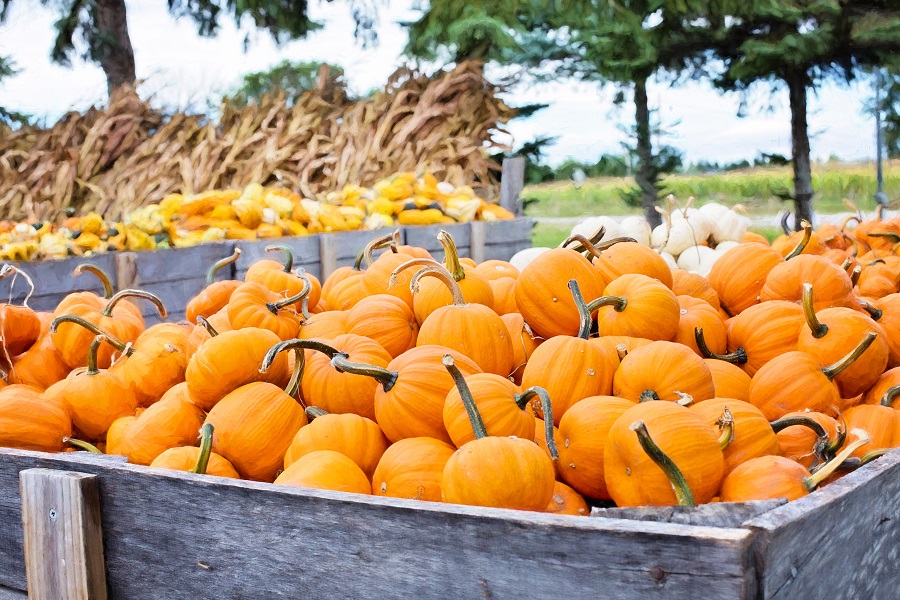 Pumpkin Dessert Recipes for Fall
There is one debate that you will need to settle before you start making pumpkin anything at home: fresh or canned? The first thing you should know is that the pumpkins you carve for Halloween are not the same pumpkins used in pumpkin desserts.
Instead, smaller pumpkins are used, which have a sweeter skin layer and make for better desserts. You will need to make sure you find the right pumpkins if you plan on using fresh pumpkins for any recipe. But that still leaves the question of canned over fresh.
Coffee Cake | OMG Chocolate Desserts
Whoopie Pies | Gather for Bread
Pumpkin Fudge | The Big Man's World
Chocolate Chip Cookies | Inside Bru Crew Life
Pumpkin Gooey Butter Bars | Recipe Boy
Pumpkin Pie Bites | Sugar Apron
Caramel Cheesecake Bars with Streusel | Chelsea's Messy Apron
Crunch Cake | Dear Crissy
Pumpkin Roll with Cream Cheese Filling | Brooklyn Farm Girl
Pumpkin Pie Cheesecake Dip | The Salty Marshmallow
Eclair Cake | Favorite Family Recipes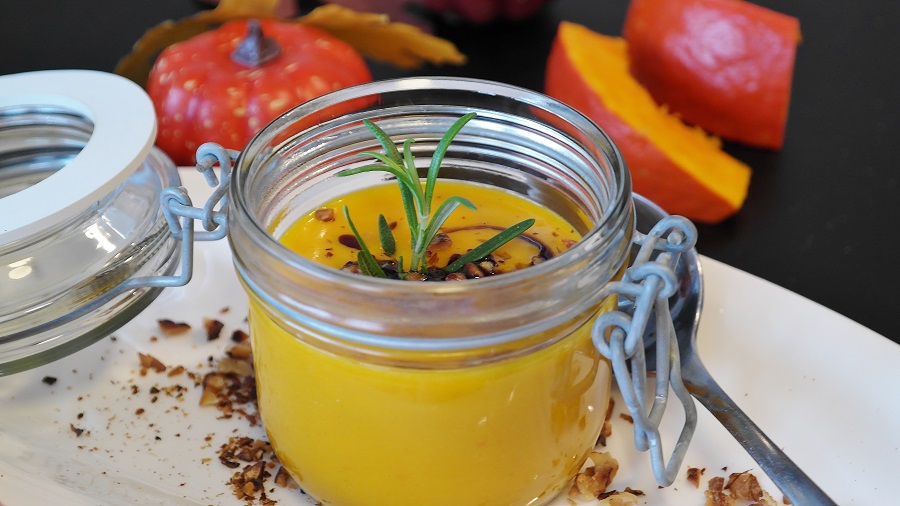 Canned vs Fresh Pumpkin
We hear it all of the time: fresh is always better. But that might not be the case when it comes to pumpkin desserts. The reason is fairly simple: consistency. Have you ever bitten into your favorite fruit only for it to be just under-ripe or far too ripe?
The same can happen with pumpkin. Canned pumpkin is an entirely different beast. Yes, canned pumpkin is puree pumpkin, but it also has other squashes, this is to make sure the consistency remains the same in every can of pureed pumpkin.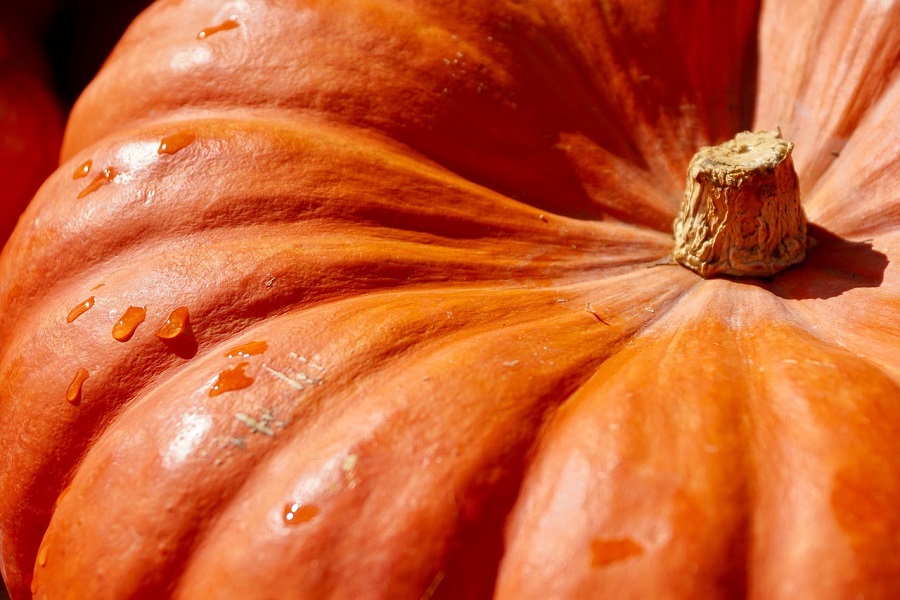 In fact, grab any two cans of pumpkin off the shelf, and you will find that both taste the same. You can gamble, go with fresh pumpkins, and hope for the best. But you can also use canned pumpkin, every time and know that every time the dessert will taste the same.
No-Bake Pumpkin Cheesecake Balls | Who Needs a Cape?
Pumpkin Pie Crunch | Spend with Pennies
Soft Pumpkin Ginger Cookies | The Veg Life
Pumpkin Mini Cakes | Two Sisters Crafting
Lush Bars | Cincyshopper
Pumpkin Cream Cheese Dump Cake | Your Cup of Cake
Panera Pumpkin Muffins | Snappy Gourmet
Baked Pumpkin Churros | Cooking Classy
No-Bake Pumpkin Spice Crack Cookies | Bake for Seconds
Pumpkin Cinnamon Sugar Donuts | Baker by Nature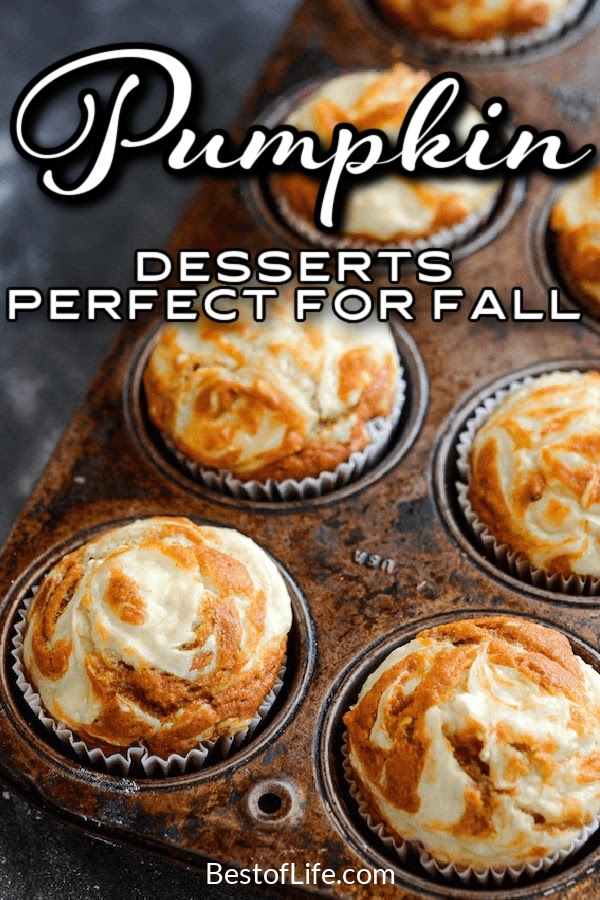 More Fall Ideas
30 Fall Jello Shot Recipes | There are a couple of parties that usually happen during fall, not including birthdays. That means you may need to have fall jello shots at the ready.
15 Fall Nail Designs to Rock Any Outfit | Nail art is a fun way to get into the season while also making your look complete.
Best Butterbeer Recipes to Get Wizardy at Home | Harry Potter and fall go together like a fine wine and cheese. Except this time, we're swapping out the wine with butterbeer!
Bourbon Cocktails for Fall | Bourbon is the perfect drink for the fall season, and you don't even have to drink it straight.
Bullet Journal Fall Leaves Ideas and Doodles | Staying organized during fall can really make a difference come winter, when it is time to start planning out an entire year.