This site contains affiliate links. Please read our Policies for information.
Las Vegas Sep. 7, 2017/Best of Life PR/–GDU is the leading consumer drone manufacturer announced the official launch of the GDU O2 at InterDrone 2017. The GDU O2 is meant to be the best possible drone for everyone as a portable 3-axis gimbal drone.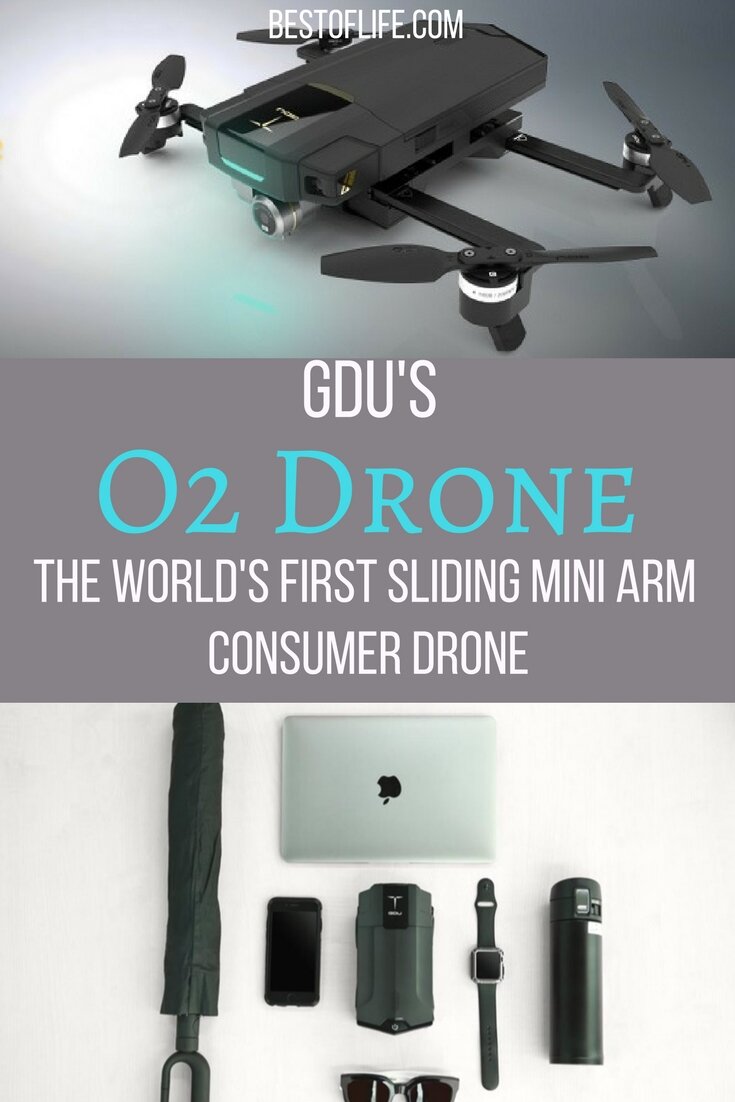 The GDU line of drones is always growing. They make great drones that can travel with you. This means that you can find a drone that is perfect for every type of use. If you are looking for an even more exciting drone from the GDU lineup this is a great new release for you to explore.
GDU has announced the latest addition to their family of drones, the GDU O2 at InterDrone 2017 with new, industry-first features.
GDU has designed drones that are foldable and fit into travel bags easily. While other companies have tried to replicate the design, none have successfully made a high-quality drone similar to GDU. One of the biggest problems other companies, as well as GDU, have faced is giving a drone plenty of usabilities while still making it portable enough to carry around with ease. GDU solves this issue with the O2 which has an industry-first slidable arms inside the body.
"Drones are quickly becoming mainstream, but even with some new releases, no drone before this has really hit that perfect mark of being more competitively priced and easy to use without sacrificing quality and functionality," said Nicolia Wiles, GDU's director of digital. "The new GDU O2 is versatile enough to appeal to both newbies and experienced users alike."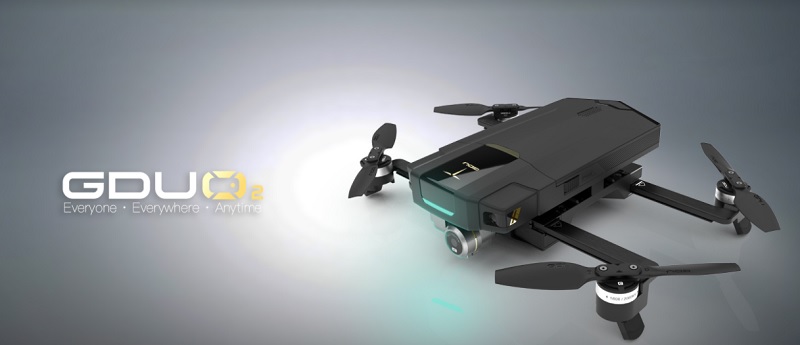 The O2 has the smallest frame for a full-use drone and even has a holder for the remote control in the body of the drone. A fully stabilized 4K camera, obstacle avoidance, a visual navigation system, and more smart drone features come with this new model.
Power of this new model lasts for about 20 minutes of flight time and the price is only $732 and the O2 plus model, with upgraded features and added video transmission distance will officially launch next month.
GDU O2 Stats:
Obstacle Avoidance | A binocular system prevents the drone from hitting obstacles in its flight path. Instead of flying toward the objects, it will detect the obstacles and hover.

Gesture Identification | The camera can sense different gestures and perform smart tasks such as taking pictures, videos, move towards or away from the pilot, and hover at a safe distance.

Follow-Me Mode | Uses a visual sensor to detect the target and follow the target with a set distance.

Orbiting Function | Uses a visual sensor to detect the target and circle around it with the camera facing the target.

Smart Shot | With the smart shot modes, the O

2

can take 10-second short videos in three different pre-set flight modes: Circle, Rocket, and Dronie.

Selfie Mode | The O

2

will identify an object and fly to a pre-set distance to get the best shot – both photos and videos are available in this mode.

Burst Mode | The O

2

will take five burst pictures with five different zoom specs from the same spot with a single button press to give multiple perspectives in one shot.

Vertical Burst | The O

2

will take off vertically with the camera facing down in 3m/s speed while taking continuous pictures every two seconds to give multiple perspectives in one shot.

Time-Lapse Shot | Record and play ratio 6:1

Slow-Mo Shot | Record and play ratio 6:1
About GDU
GDU created the first consumer UAV that folded up easily into the size of a backpack, without sacrificing any performance. We also created the first interchangeable camera gimbals. GDU is transforming the industry through truly innovative ideas that consumers want. What makes us different is aside from our focus on comprehensive research, development, design, and production of unmanned aerial vehicles, we offer concierge-style customer service, which addresses the number one complaint from consumers regarding consumer UAVs of all brands. All drones models are ruthlessly tested in the world's harshest climates to guarantee unconditional quality.