Healthy Meal Prep Ideas for Work (that are Actually Good)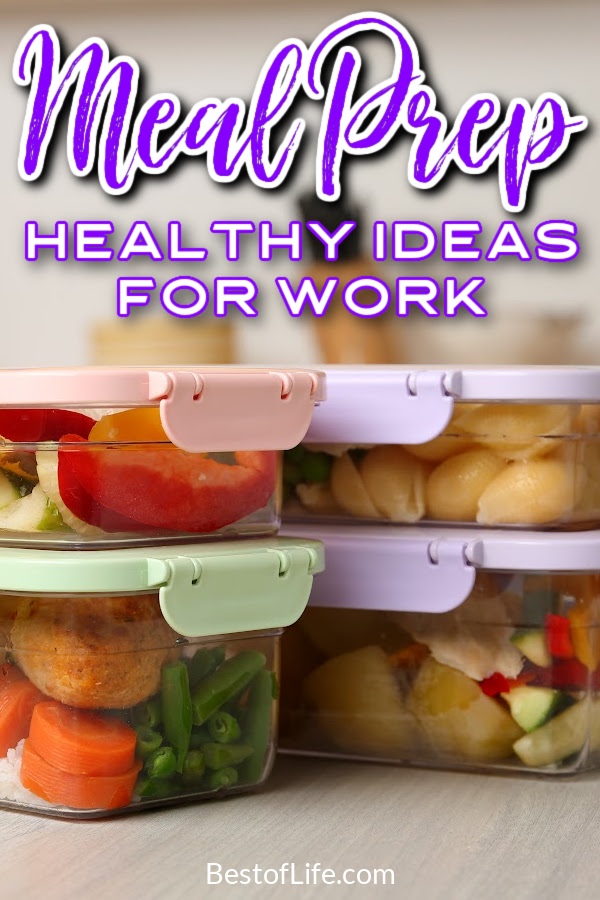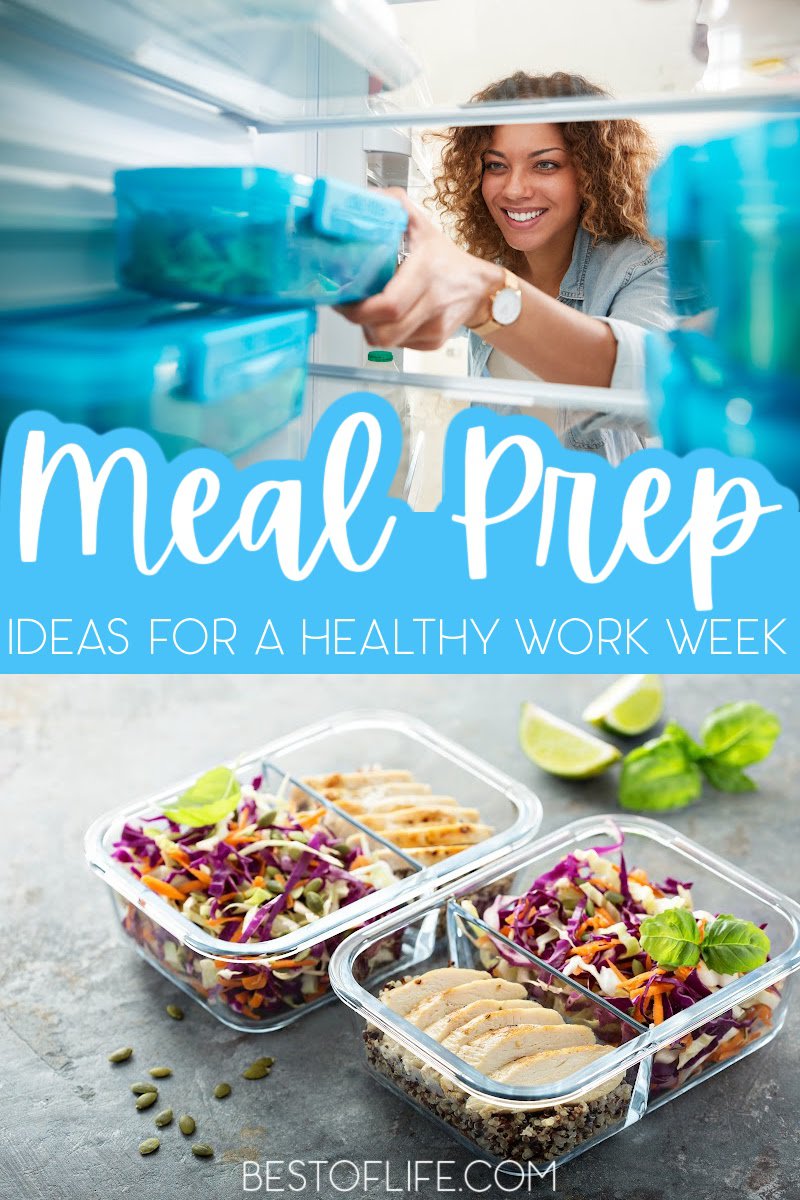 By the time I get to work, I realize that I forgot to pack that healthy lunch and a snack or two. Sure, we could get up earlier and have more time to get ready in the morning, but who wants to do that? Instead, I look for healthy meal prep ideas to get me through the week.
One of the biggest enemies of keeping up with a healthy diet is just life in general. Life always gets in the way. What I mean to say is work, work-life gets in the way. It's hard for me to stick to any given diet when I don't have the time.
On any weekday we have to wake up, ready our kids for school, prepare for work, make sure we leave on time, drive-in traffic to work, and then actually work. Meal prep is a great way to make sure that you are ready for a week of healthy eating.
You'll need some meal prep containers, color-coded bags, and even some regular plastic containers that can make the process easier. I will say, I also like to keep frozen fruit on hand for smoothies and my blender is key to making smoothies ahead of time. Another great appliance you'll read more about soon is the spiralizer.
Definitely a plus for making healthy meals and snacks. Quick, easy, and healthy meal prep ideas can help you stick to a diet and avoid the drive-thru line. We all want to eat healthily and stick to diets, but not all of us have the time to stay on track. With so many healthy meal prep tips for work, it's hard to stick to that excuse.
Some of the basics are to prep your meals the night before, or portion out your dinner, so you have leftovers to take with you. However, staying healthy gets even easier than that. You will need a few things to get started, but at the end of the day, you just need to remember why you're eating healthy.
For me, I'm staying healthy for my kids, my wife, and myself. No matter your motivation or inspiration, you can eat healthy no matter where your schedule takes you.
Healthy Meal Prep Ideas
Find Recipes
If you're trying to stay healthy, healthy recipes like these oat chocolate cherry bars will be your best friend. Find recipes that are not only healthy but also easy to make. What adjustments do you need to make? Portion size. Make more than you need and freeze or store the leftovers in specific containers.
Read more about the containers below.
Cook in Multiples
As I mentioned above, cooking more than you need for one meal is one of the top healthy meal prep ideas. However, you can take it even further by cooking three meals at once. For example, buy more chicken than you need, divide it into three, and season each third differently.
Most times, chicken is baked at 350 degrees so all three portions can be cooked at once. You can do this with multiple meals like salads, veggies, and other meats.
Frozen Drinks
Believe it or not, smoothies make a great healthy lunch option. I know right?! Here's the problem, who has a blender at their desk, in their car, or wherever else they're working? The solution is to make the smoothie in advance and then freeze it.
Make way more than you need, and then you'll have a smoothie for whenever you want. The best part is, that no blender is required to defrost.
Spiralize
If you haven't heard of spiralizing veggies, you aren't in the thick of your healthy changes yet. Quick recap, spiralizing vegetables means taking things like zucchini or butternut squash and cutting them into long strands, so they're like spaghetti noodles.
There is even a kitchen gadget called a spiralizer that can help. Get the gadget and then spiralize a bunch of veggies, put them into containers, and boom. Just add sauce, seasoning, or whatever you want to make it a meal.
Containers
Containers are a prepper's best friend especially if they're looking for healthy meal prep ideas. Use clear containers with colored lids and get extra organized. When freezing your leftovers, use specific containers for specific days.
You can also pack smaller containers with well-proportioned snacks to bring with you throughout the day. When you've finished, you can just grab a container and go.
Containers Pt. 2
Another way you can use containers is to build a salad in a jar or oatmeal or quinoa in a jar. Add all the ingredients for whatever you choose into one jar, and you're set. One example would be to add oats, fresh fruit, and a sweetener of your choice. Now you have an entire meal in one glass jar.
More Healthy Living
Health Benefits of Chocolate | Did you know you don't have to feel as guilty eating chocolate so long as it's dark chocolate?
7 Quick Ways to Boost Weight Loss for Good | Boosting weight loss is always a good idea, especially if you're on a journey that has hit a plateau.
21 Apple Cider Vinegar Drink Recipes for Weight Loss | Apple cider vinegar is the one thing we all know to hate immediately. But we can't let the flavor get to us when there are so many health benefits.
Fitness Bullet Journal | Fitness is important to our health and longevity. We should be tracking our fitness just like we track our finances and a bullet journal can help.
Best Healthy Breakfast Bowl Recipes | Starting our days off right is easier with healthy recipes that you can put together in a hurry.