Festive Christmas Tree Ideas for Decorating | Tips for Decorating Christmas Trees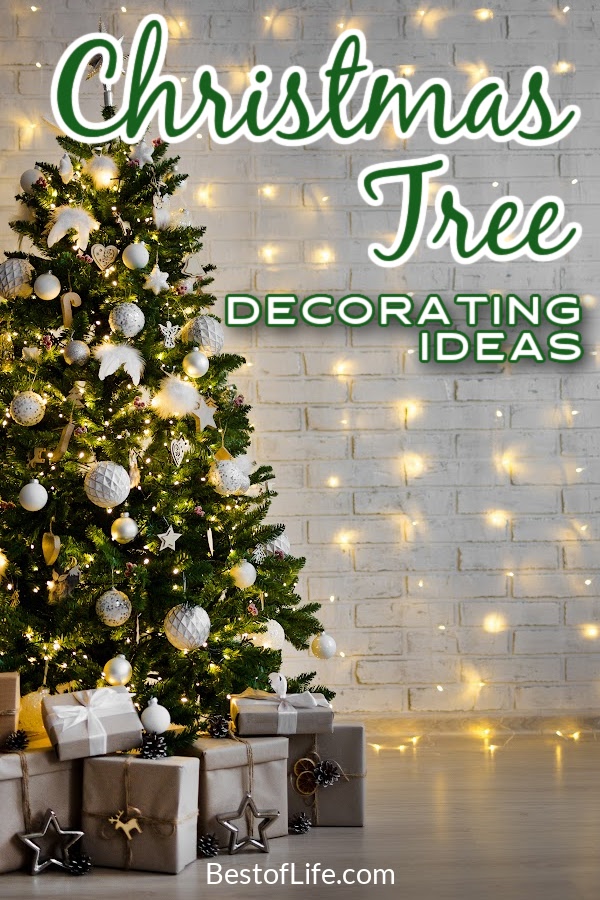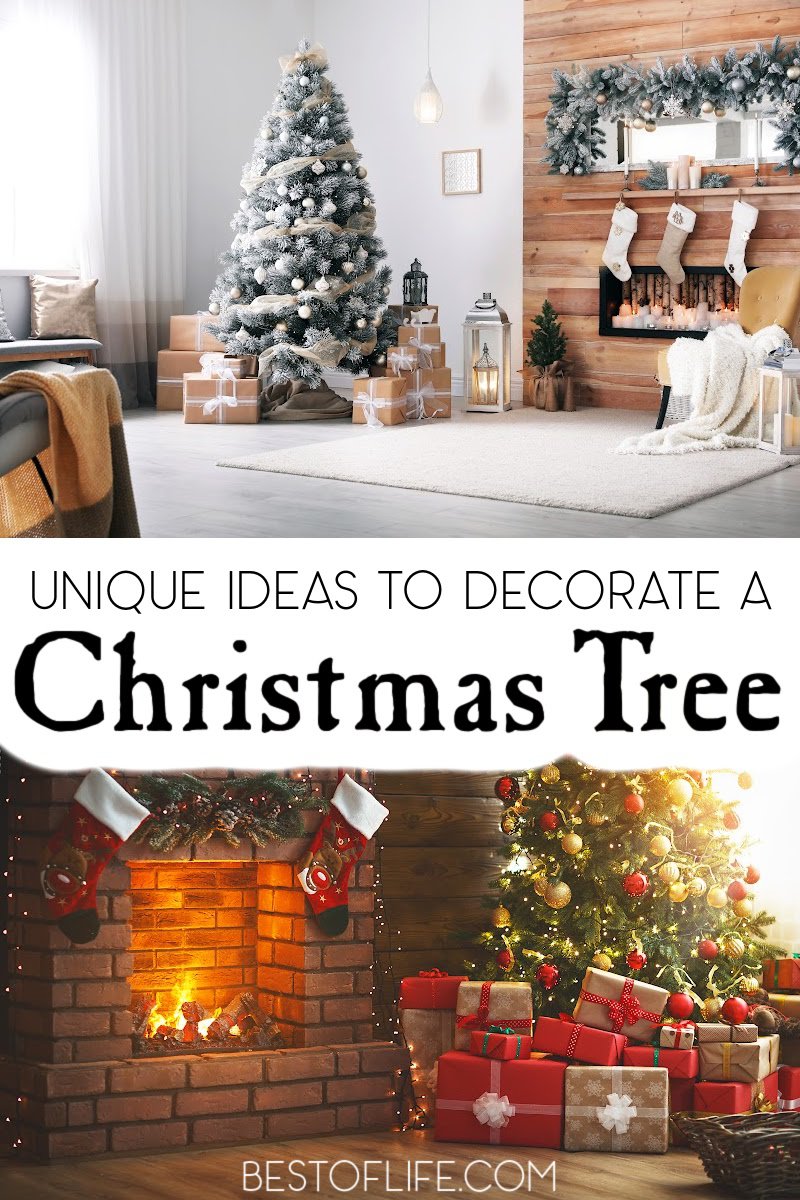 You don't need to be a professional decorator to decorate a Christmas tree. In fact, most trees around the world just have a random, scattered approach to decorating. But why not go above and beyond this year? You just need some Christmas tree ideas for decorating as inspiration.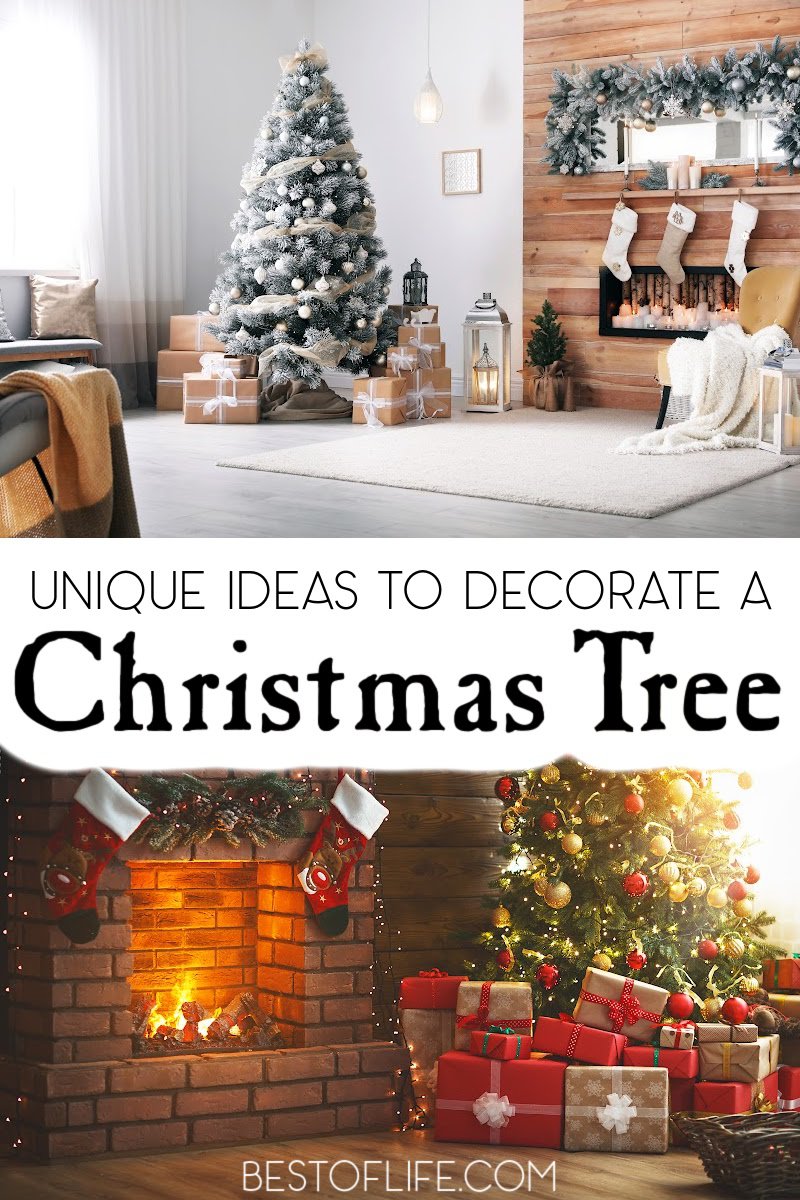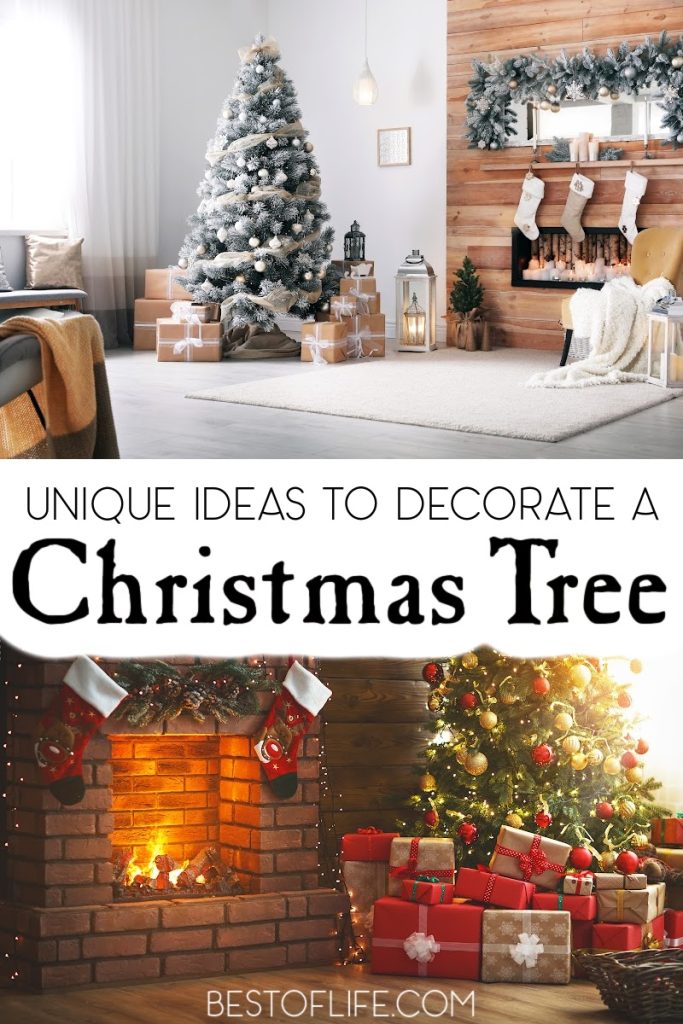 Use these festive Christmas tree ideas to decorate your tree and fill your home with the holiday spirit. The Christmas tree is a staple of the holiday. However, the idea of a Christmas tree didn't start with Christmas.
In fact, the tradition started before the advent of Christianity. People saw the vegetation that would stay green in the winter months as a good thing, so they would use spruce, pine, and fir trees to decorate their spaces in the winter.
It was widely believed that these things would keep evil spirits and illness away. They believed that the sun god was sick when winter arrived but that the evergreen trees reminded the god of better times.
Ultimately, decorating with evergreen plants in the winter helped the sun god get better and come back for spring and summer. This idea traveled through the centuries; Romans used evergreen boughs to celebrate the feast called Saturnalia.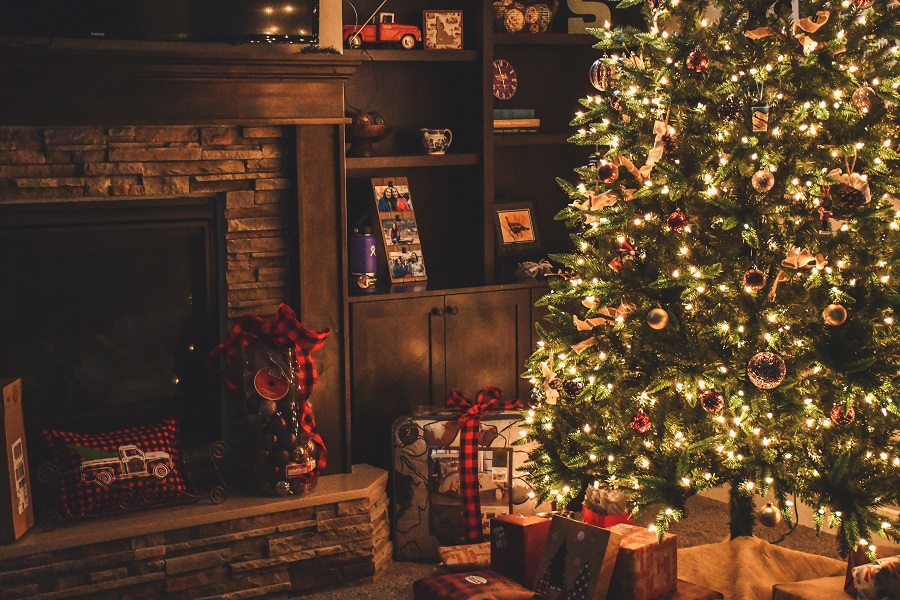 Ancient Egyptians used palm rushes to symbolize the triumph of the god called Ra. Druids in Northern Europe used evergreens to decorate their temples and symbolize everlasting life.
The list of ancient civilizations used evergreen trees as a symbol of life, recovery, and of better seasons. But what about Christmas trees? The first Christmas tree was brought to America in the 1830s by the German settlers in Pennsylvania.
Everyone thought they were odd for putting an evergreen tree in their settlements during winter. In fact, people thought the Germans were celebrating pagan symbolism, and the idea was widely rejected.
But we still have Christmas tree ideas for decorating that show us that symbol became part of the holiday eventually.
Ribbon Decor | Inspired by Charm
Designer Secrets for Christmas Trees | Interior Design Info
Step-by-step Christmas Tree Decor | Worthing Court Blog
Minimalist Christmas Trees | Apartment Therapy
Red Christmas Trees | Backyard Boss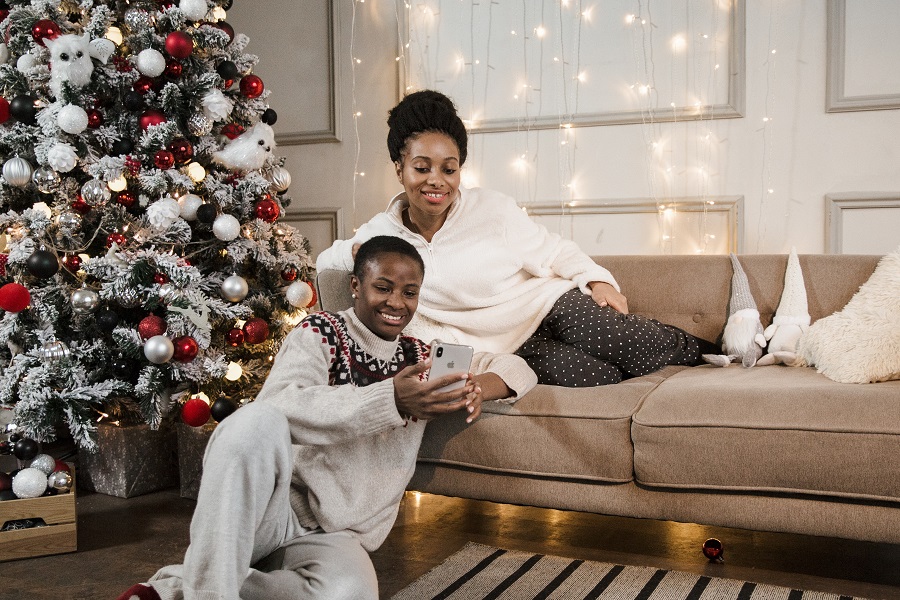 Christmas Tree Ideas for Decorating
The Christmas tree was fought against hard by American Christians in the early days of the country. In fact, in 1659, the general court of Massachusetts made it illegal for people to do anything other than go to church to celebrate Christmas.
Everything else, like Christmas trees, carols, and more, was seen as a mockery of the church by the pagans. Queen Victoria and her German Prince, Albert, were sketched with a Christmas tree in 1846, and that sketch made its way to the East Coast of the Americas.
That is when the idea of evergreen trees during Christmas became accepted.
Christmas Tree Hacks | Design Dazzle
Snowman Christmas Tree | Crafty Morning
DIY Tree Flock | Home Talk
Mind Blowing Tree Decor Ideas | Woman's World
Christmas Tree Topper Ideas | Lizzy & Erin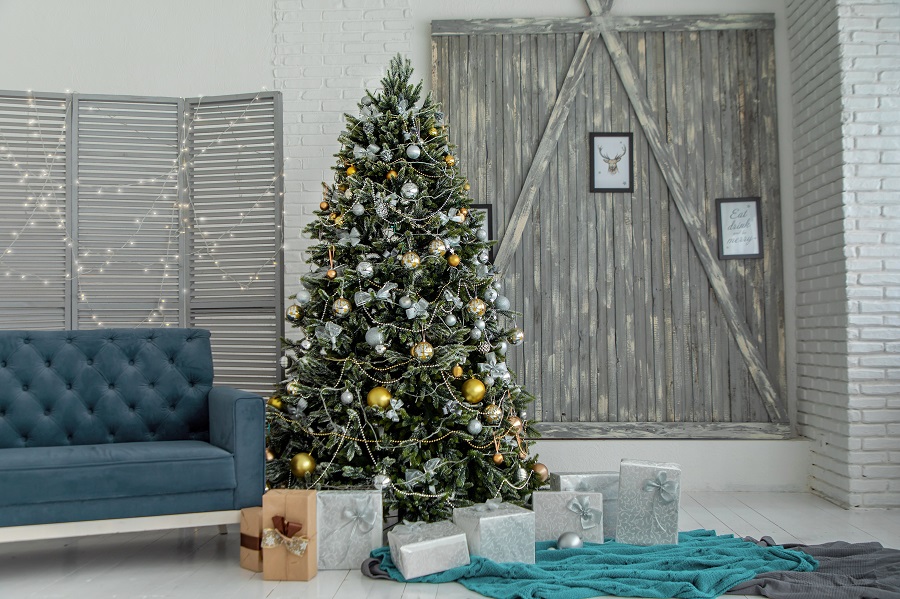 Decorating Christmas Trees
There's still one thing missing, the decor! Once American society accepted the idea of a Christmas tree, thanks to the Queen, it was time to evolve. America didn't see its first ornament until 33 years later, in the 1890s.
Germany was sending ornaments to family members in the Americas, and boom, Christmas tree ideas for decorating took off from there. Germany started the Christmas tree trend in the 16th century; Martin Luther, a 16th-century Protestant reformer, was the first to add candle lighting to the trees as well.
So the next time you put up a Christmas tree, remember to thank the ancient civilizations who believed that evergreen trees symbolized life. Thank Germany for the symbol of everlasting life through religion.
And don't forget to thank Martin Luther for his creation of decorating the Christmas tree.
DIY Christmas Tree Skirt | The Crazy Craft Lady
How to Fluff an Artificail Tree | Interior Design Info
DIY Christmas Tree Topper | 3 Little Greenwoods Creations
DIY Christmas Tree Bows | The Design Twins
White and Gold Christmas Tree | Rebecca Taig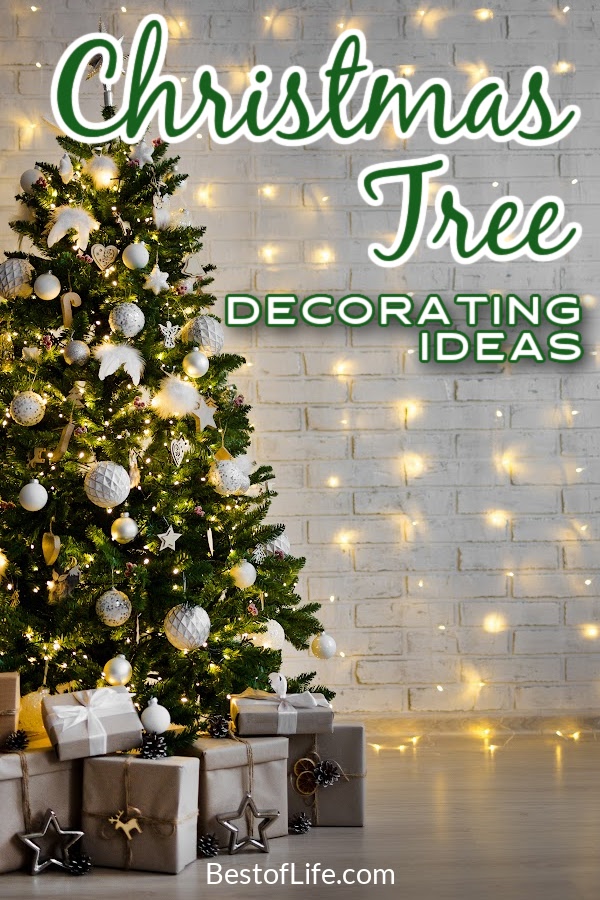 More Holiday Fun
Homemade Spiked Eggnog with Bourbon Recipe | Decorating the Christmas tree always sounds fun, but it actually is fun with something to drink.
Christmas Morning Punch Recipes Kids Will Love | The kids can get in on the drinks as well. Just leave out the alcohol.
15 Free Christmas Printables | Printables can help make decorating a lot more affordable and customizable.
Adult Holiday Games for your Next Party | Play some fun holiday games around your Christmas tree.
50+ Holiday Cookie Recipes | Holiday cookies are another staple. The question is, do we have ancient Egypt to thank for them?