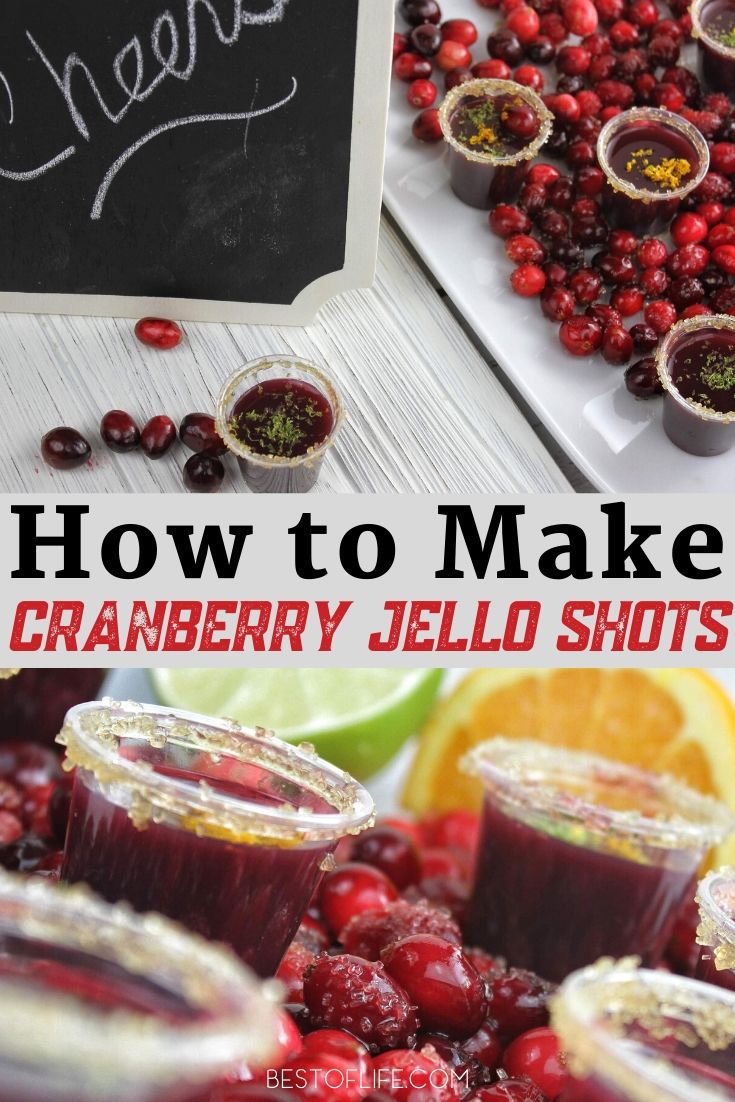 Do you want to add a little "sauce" to your traditional egg nog this season? This adult-only treat brings everyone's favorite canned side dish to the pre-egg nog celebration and beyond. egg nog traditions are great but if you are turning to the same old cocktails and libations during your holiday celebrations cranberry Jello Shots might be just what you are missing! They could even replace egg nog as your go-to seasonal concoction.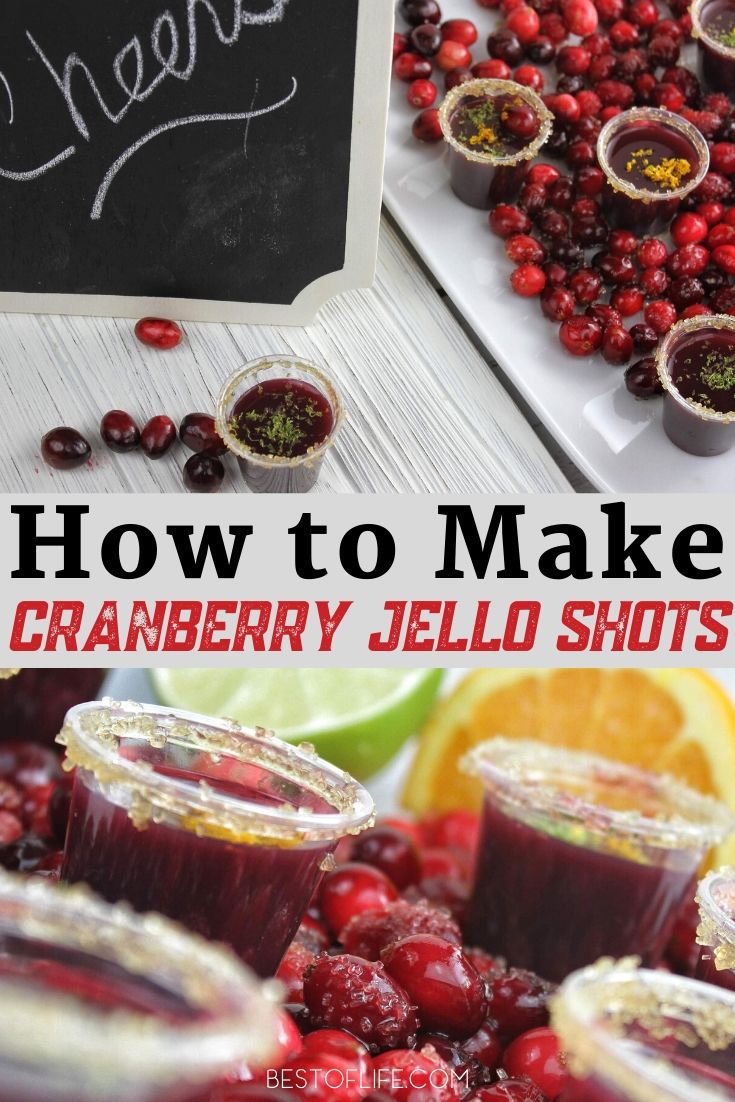 These cranberry jello shots are tart, sweet and will even make your uncle's jokes seem that much funnier at the holiday table. It's a win/win for everyone.
You can use almost any variety of Jello for these shots. Cranberry Jello is available seasonally but it can be hard to find so black cherry or raspberry works too.
Replacing the water with 100% cranberry juice is really what gives these Jello shots their flavor. In fact, you could remove the "sauce" altogether and make classic jello by replacing the water with cranberry juice. Your family and friends will thank you for the amazing tasting jello.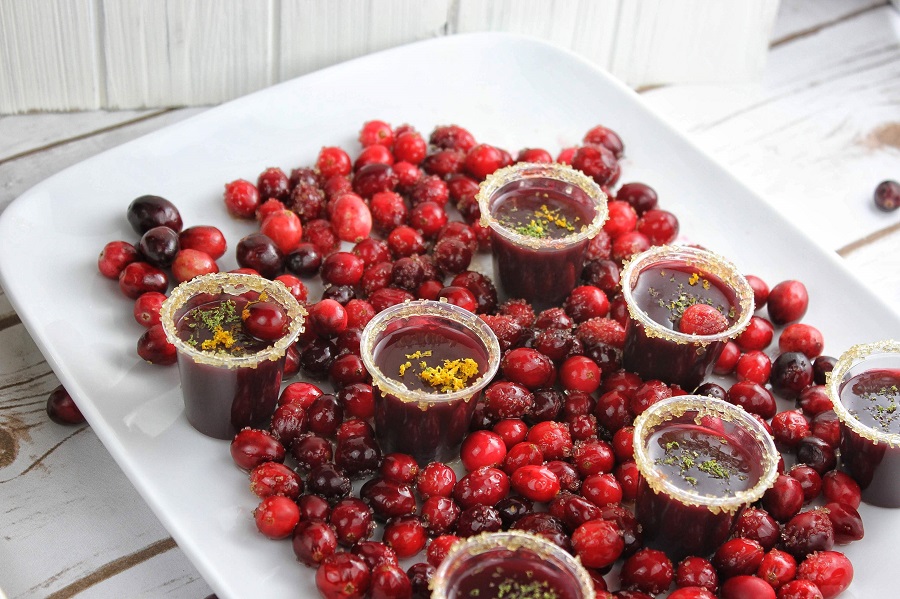 Shot Ingredients
Jello is the most important ingredient of any jello shot you make. However, you may not be able to find cranberry jello because it is seasonal.
That is fine, you can use any other type of jello you want and then use 100% cranberry juice in place of the water.
In fact, you should still use cranberry juice in place of water even if you can find cranberry jello shots.
That means you will need both cranberry jello and cranberry juice, vodka, and then use an orange and a lime for garnish.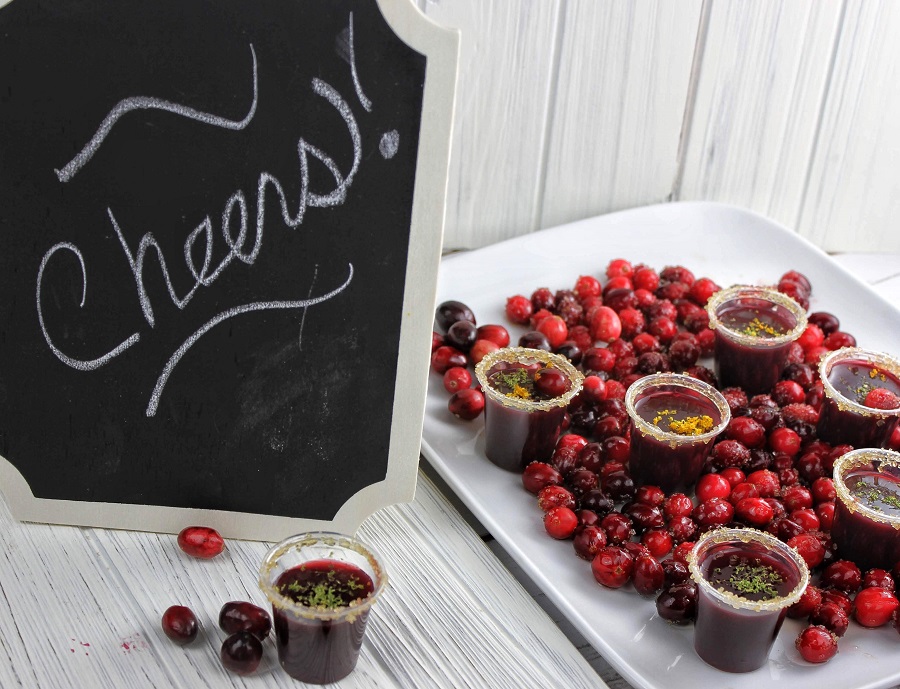 Jello Shot Instructions
Pour the sugar onto a small plate. Then prepare the individual cups by rubbing the rims with either orange or lime slices and pressing them into the sugar.
Line the cups up on a tray or dish that you can place into the refrigerator. Set aside.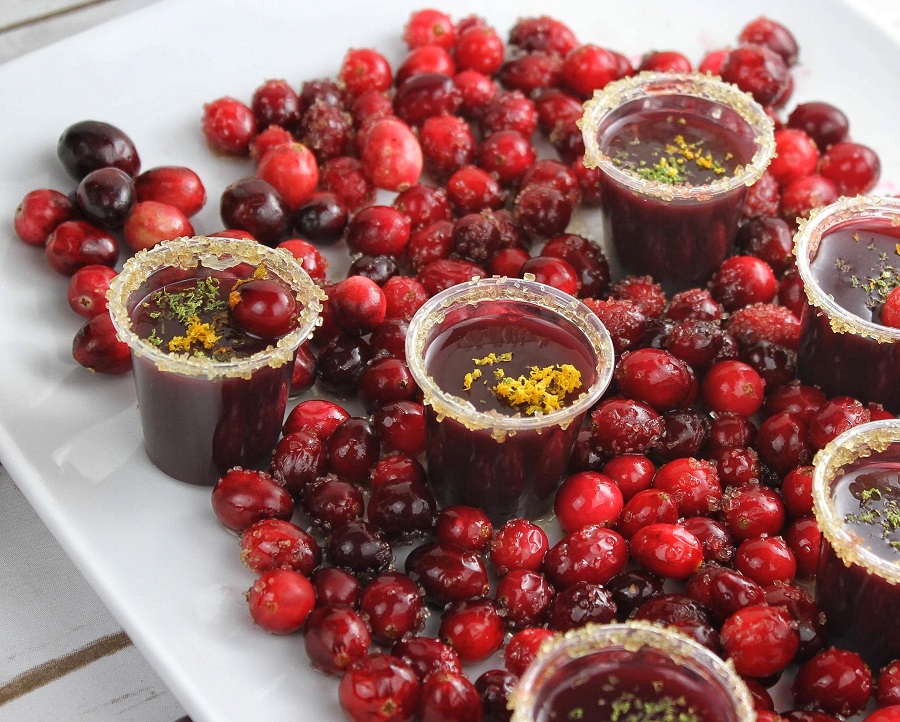 Bring 2 cups of cranberry juice to a boil. Remove from the heat and stir in the Jello packet until it is completely dissolved. Then stir in ¾ cup of vodka.
Carefully pour or ladle the Jello into individual serving cups.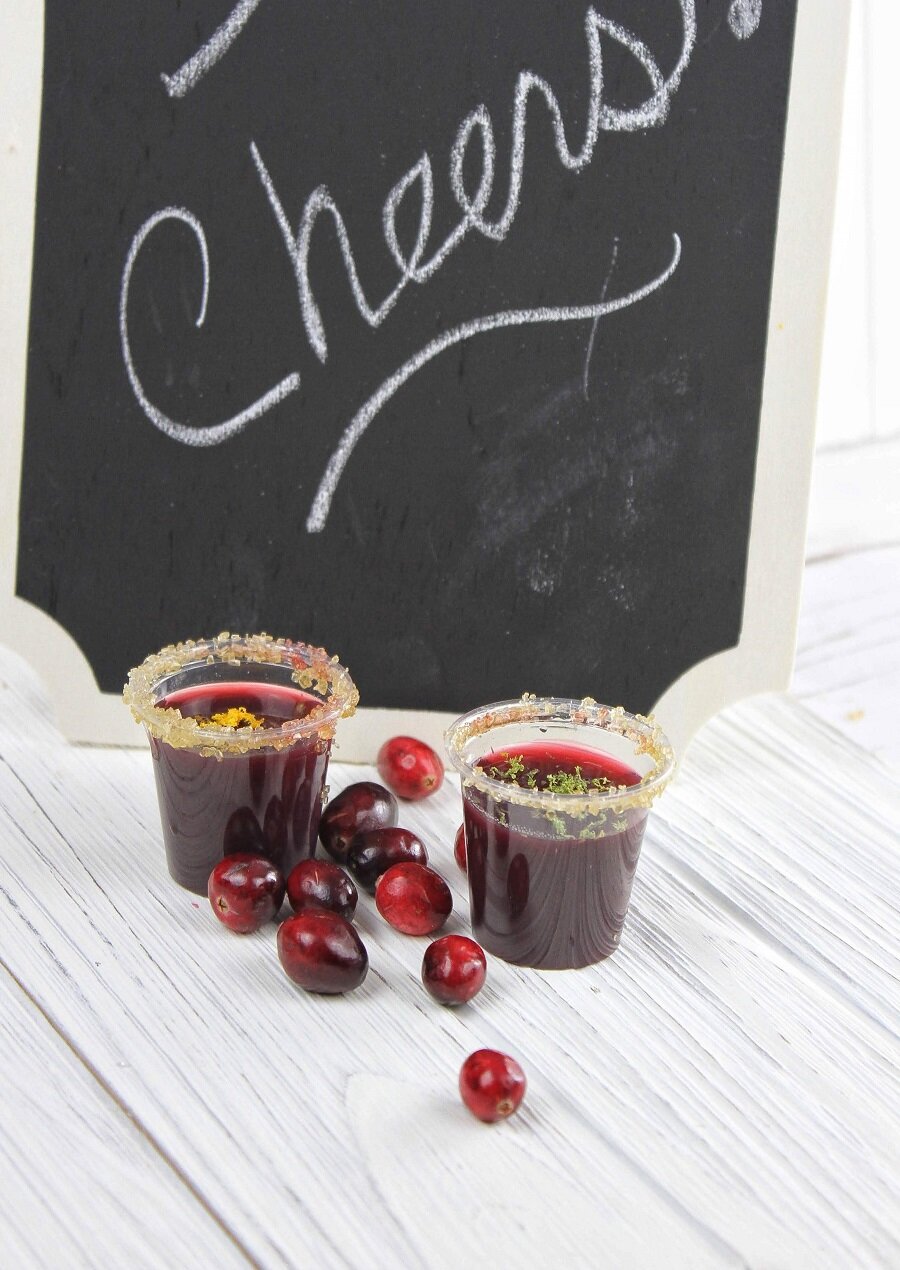 Place the tray or dish of Jello shots into the refrigerator for at least 2 hours.
When the Jello is set, sprinkle the shots with orange and lime zest and serve.
More Jello Shots
How Long Does it Take Jello Shots to Set?
How to Make Jello Shots Come out Easier
Jello Shots with Rum Recipes for Every Party