Pumpkin Spice Martini with Baileys Recipe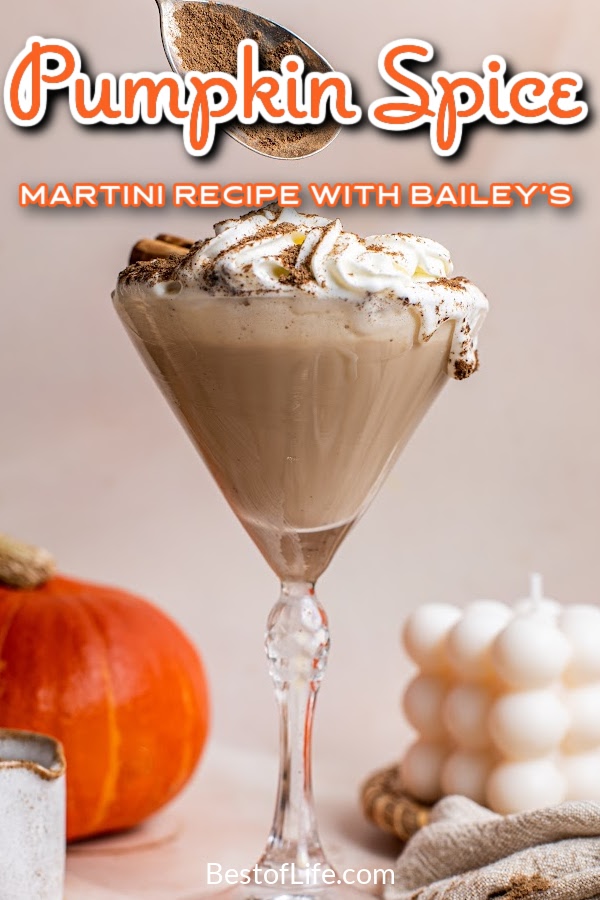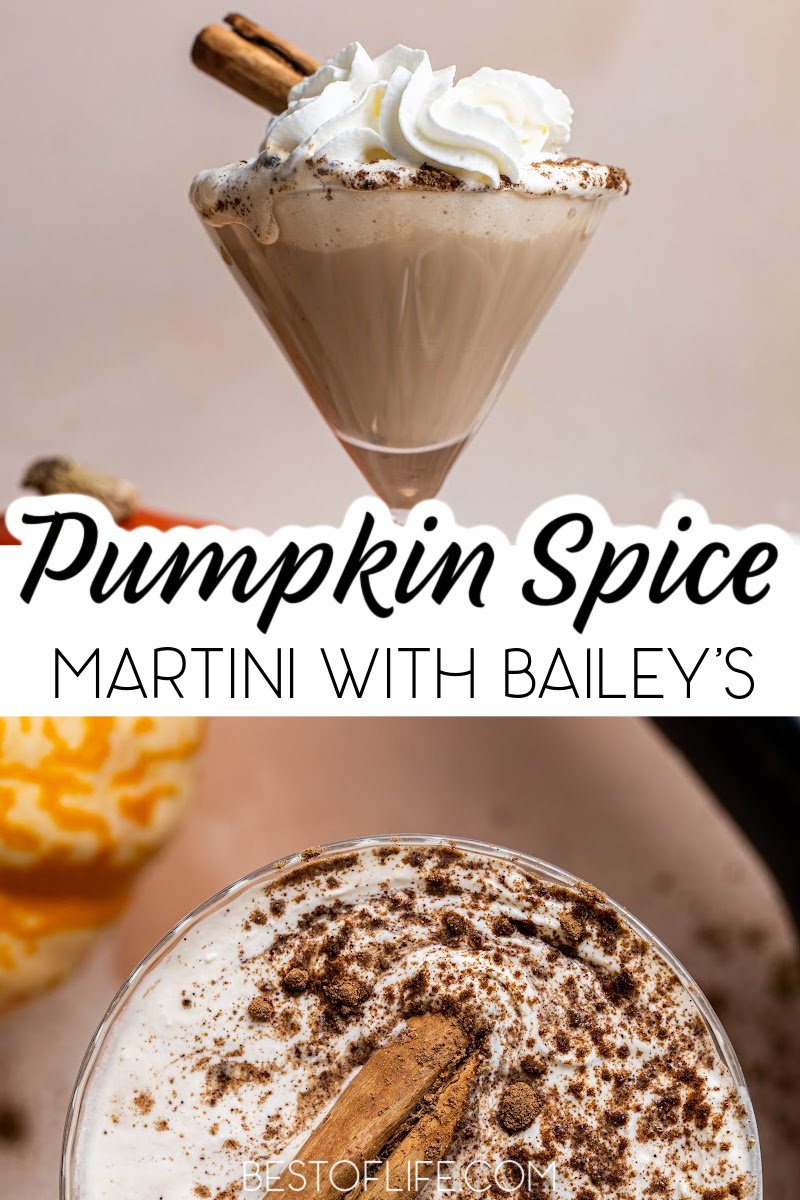 The fall season brings cooler weather, spooky decor, and the most popular flavors of the year. Pumpkin spice has become one of the most highly sought-after tastes of fall. We can use pumpkin spice in many ways and you are going to love this pumpkin spice martini with baileys recipe.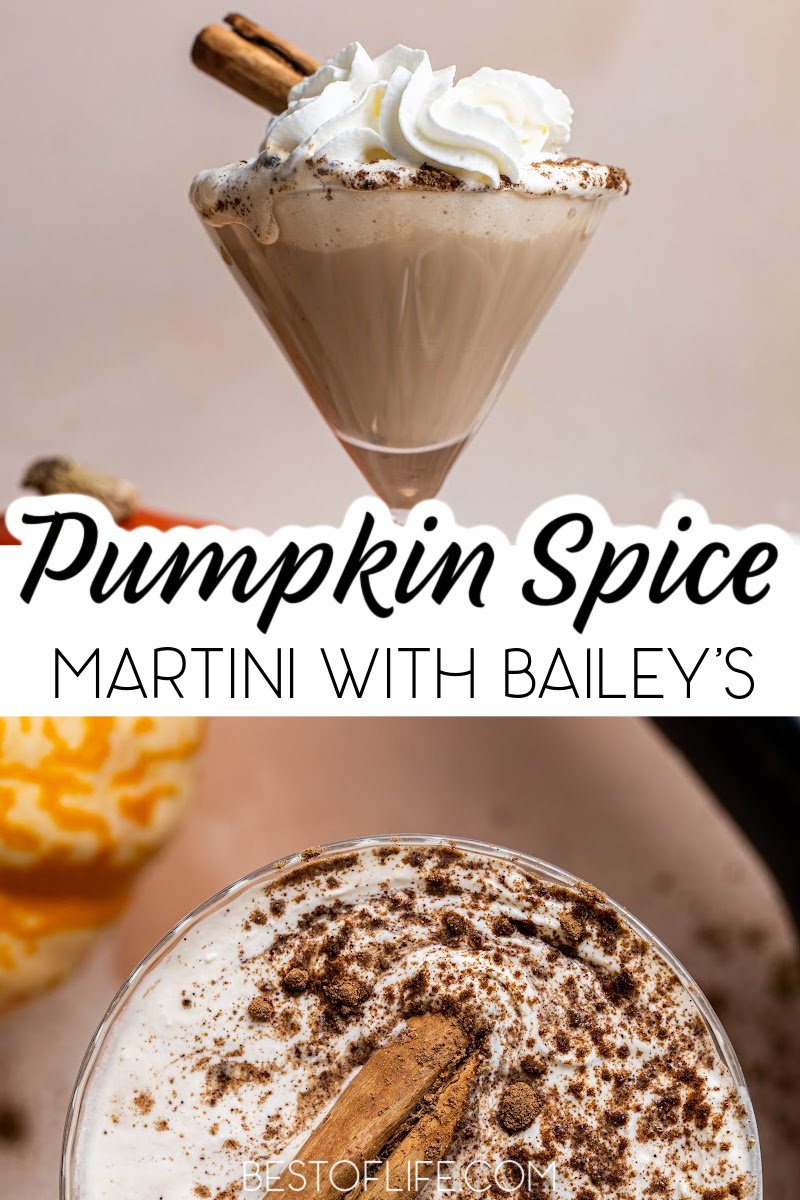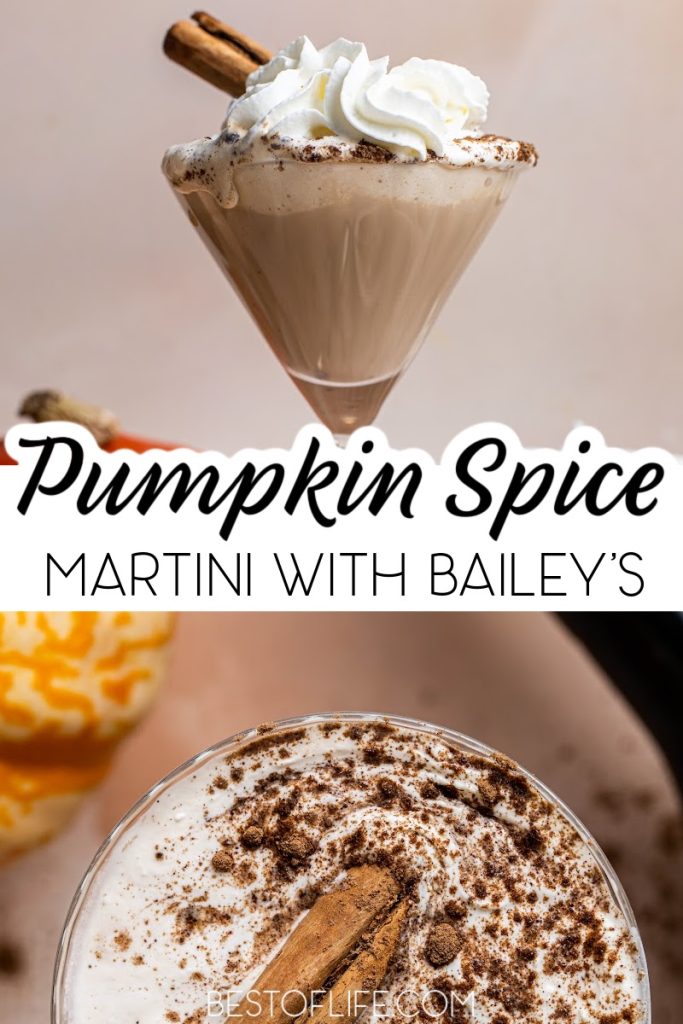 The best pumpkin spice martini with Baileys recipe can get you in the mood for the season as one of the best fall cocktails. Pumpkin spice is not something new, nor was it new when it became a trending ingredient at Starbucks.
In fact, pumpkin spice has been since 1934 when McCormick introduced it as a way to enhance pumpkin pies. But then we entered the fall of 2003, and Starbucks was testing out a new latte in select regions.
This latte was the pumpkin spice latte which was a basic latte with the added ingredient of pumpkin spice. The latte was a hit in those regions, and that was when Starbucks decided to release the seasonal latte nationwide.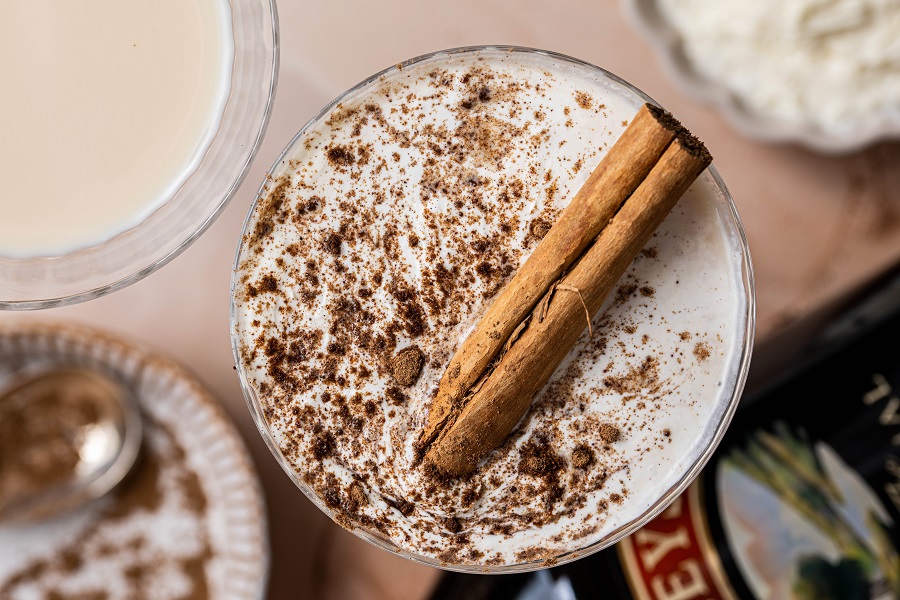 Starbucks has now sold hundreds of millions of pumpkin spice lattes, and the world has embraced the idea. There is even a song about pumpkin spice lattes in the style of the Backstreet Boys.
Other businesses saw how crazy people went for the mixture in a latte and decided lattes weren't the only things that could be sold with pumpkin spice integrated into the recipe. We ended up with pumpkin spice cakes, cookies, candies, soaps, candles, and perfumes; there are even people making spiced pumpkin pies.
But sweets aren't the only thing you can find pumpkin spice in, not anymore. You can make some amazing fall cocktails like this pumpkin spice martini with Baileys recipe.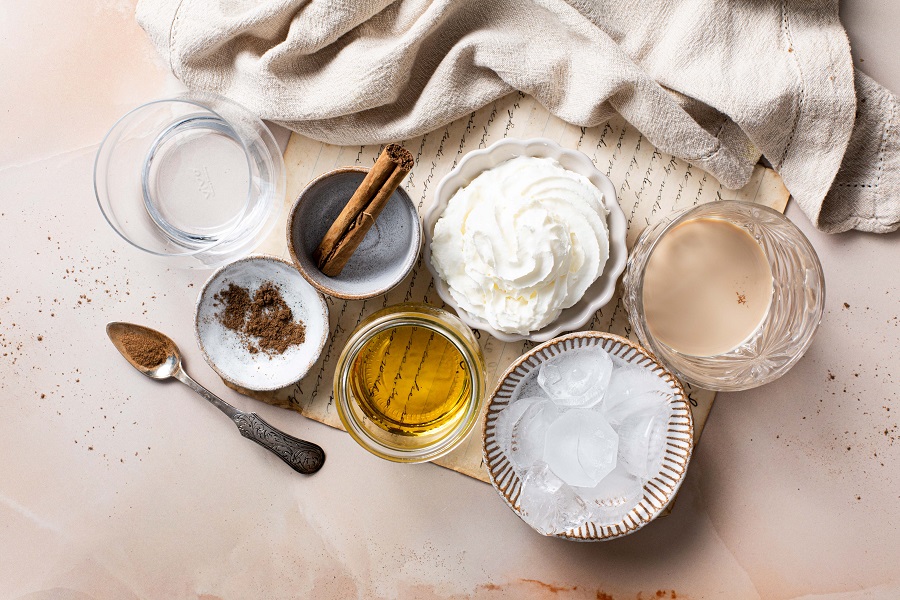 What is Pumpkin Spice?
We lose information as time passes. For example, everyone from 2002 knows what pumpkin spice is, so long as they have used it before. But some people may think it comes from pumpkins, especially if they never used the spice before 2003.
This is why a quick reminder is in order. Pumpkin spice is the name Starbucks gave their latte, and it just stuck. But the actual ingredient is Pumpkin Pie Spice which is a mixture of seasonings commonly used in pumpkin pies.
This means you can make pumpkin spice at home with just the right amounts of cinnamon, ginger, nutmeg, and allspice. Some places also add cloves to the mix of seasonings.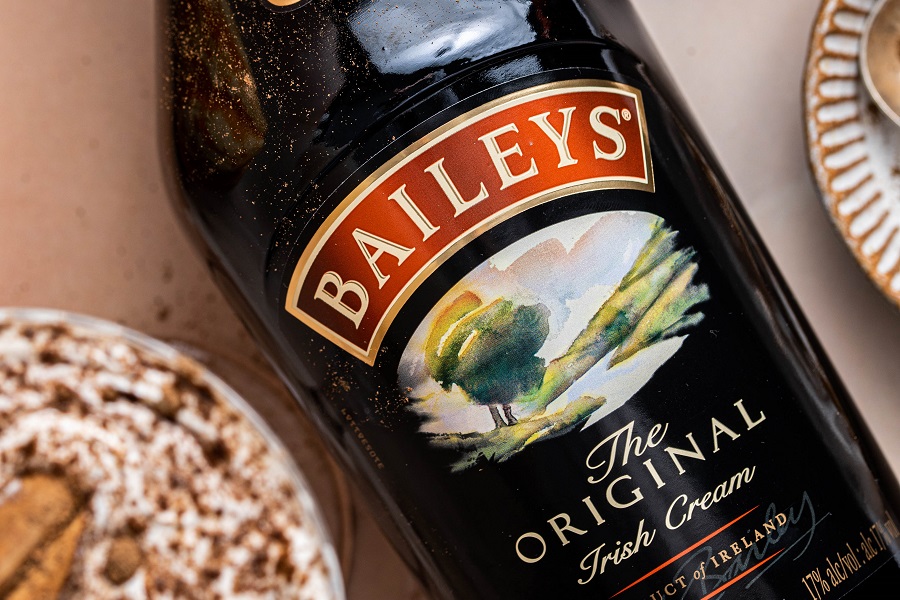 Pumpkin Spice Martini with Baileys Recipe Ingredients
We now know the history of pumpkin spice as well as how to make it at home. Of course, we could always just buy the original made by McCormick, but there's nothing wrong with skipping making it on your own.
Of course, we have to remember that pumpkin spice has found its way into everything at the grocery store. This means the ingredients list is relatively short. You will need pumpkin spice liqueur, nutmeg, cinnamon, a cinnamon stick for garnish, and then the alcohol.
Bailey's is part of the recipe, as well as vodka and some whipped cream for more garnish. That's all you will need to make this pumpkin spice martini with Baileys recipe.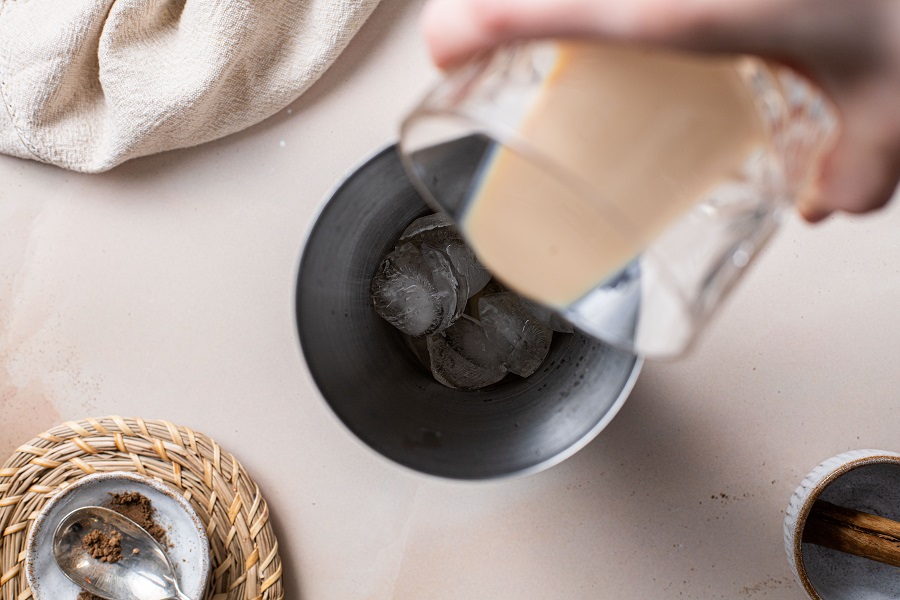 Martini Directions
Add 1 cup of ice cubes to a cocktail shaker.
Pour 2 ounces of Bailey's Irish Cream over ice.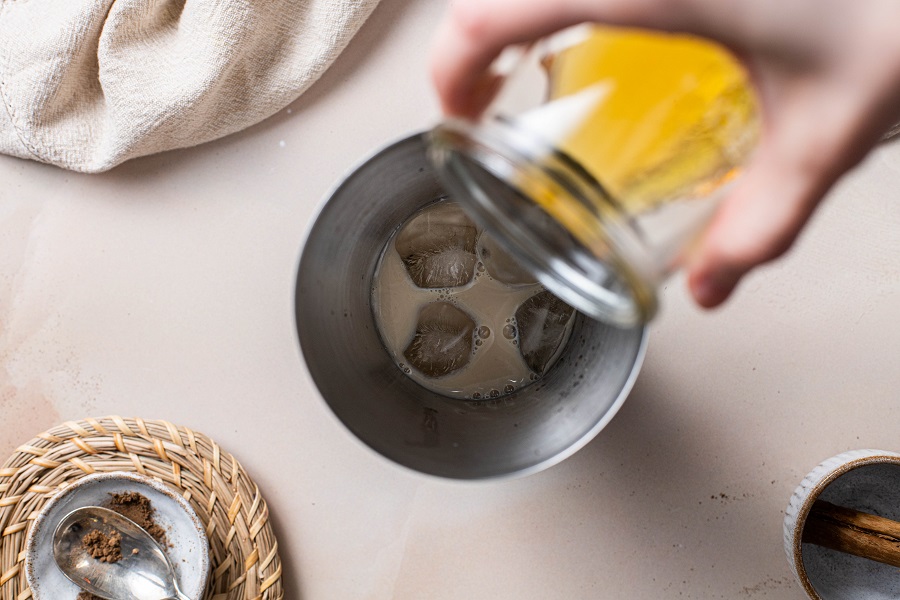 Add 1 ounce of vodka and 1 ounce of pumpkin spice liqueur.
Cover and shake until well chilled, and the shaker feels cold to the outside touch.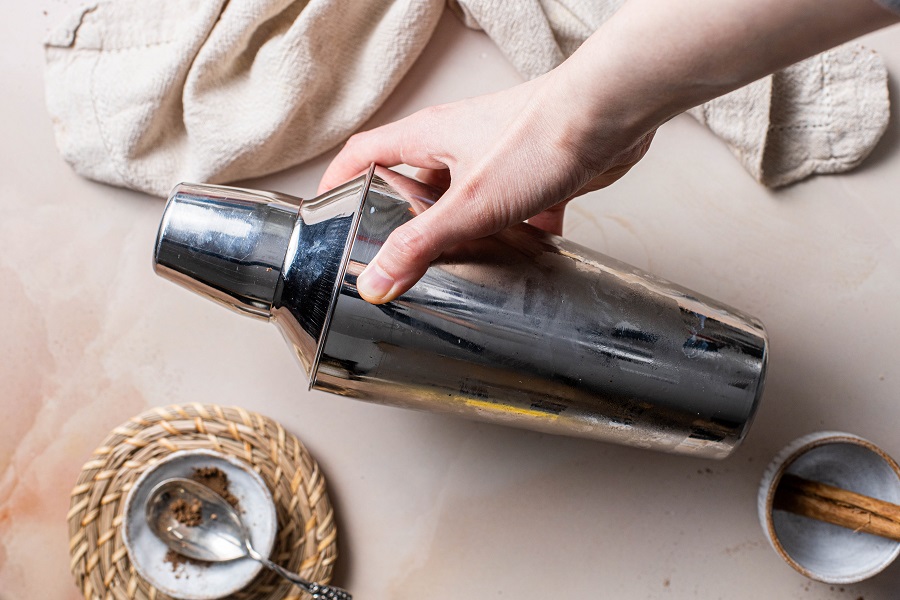 Strain into a martini glass.
Top with whipped topping around the inner edge of the cocktail glass.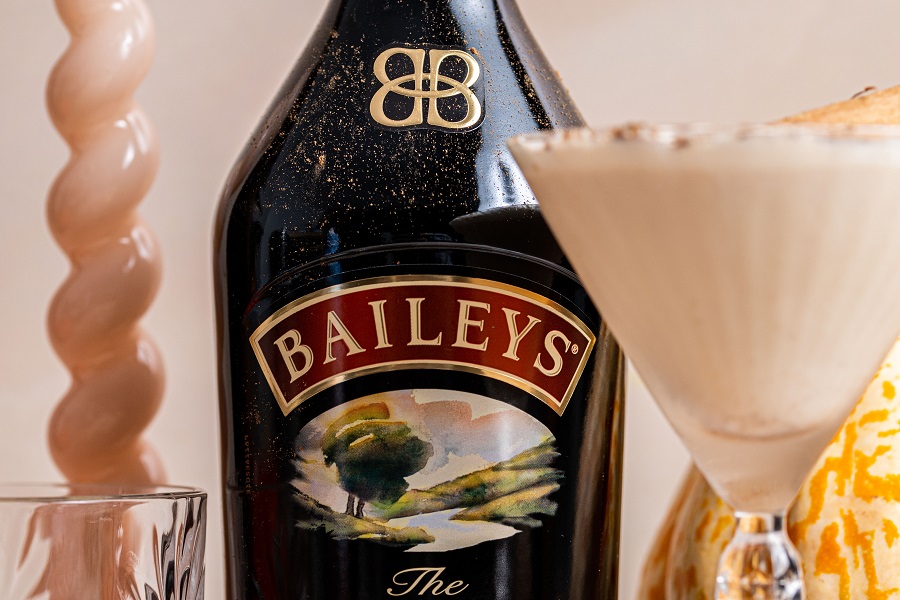 Sprinkle with nutmeg and ground cinnamon.
Add 1 cinnamon stick for a beautiful look and to help you mix the whipped topping into your preference as you drink.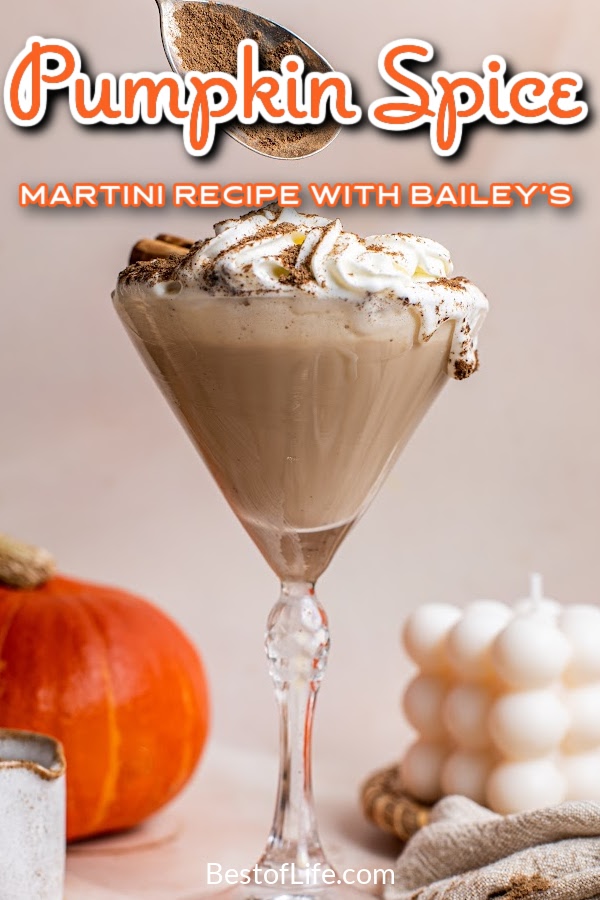 More Cocktail Recipes
Red Wine Hot Chocolate Recipes | Pumpkin spice isn't the only flavor we are reaching for moe often during fall.
Best Beer Cocktail Recipes | Beer is another great ingredient in cocktails that took off after a restaurant made it more Instagrammable.
Halloween Cocktails with Whiskey | Vodka is a great drink for fall, but nothing will ever beat whiskey.
Bourbon Cocktails for Fall | You can also classify bourbon as the perfect drink for the fall season.
30 Fall Jello Shot Recipes | Want to take a guess as to what flavors you will find for fall jello shots?