Instant Pot Party Side Dish Recipes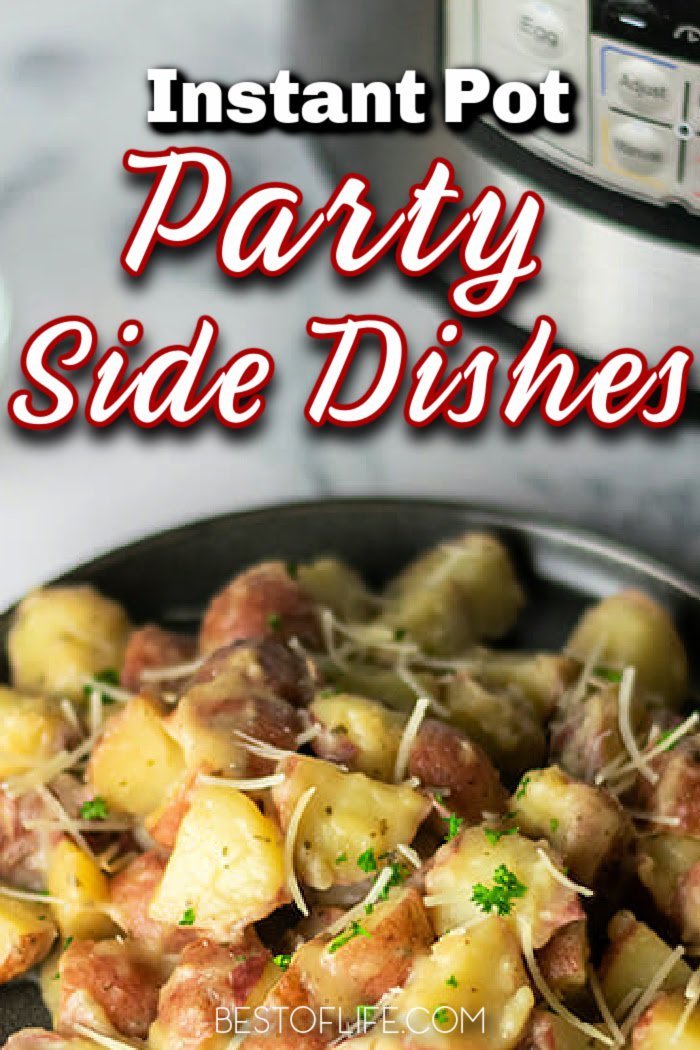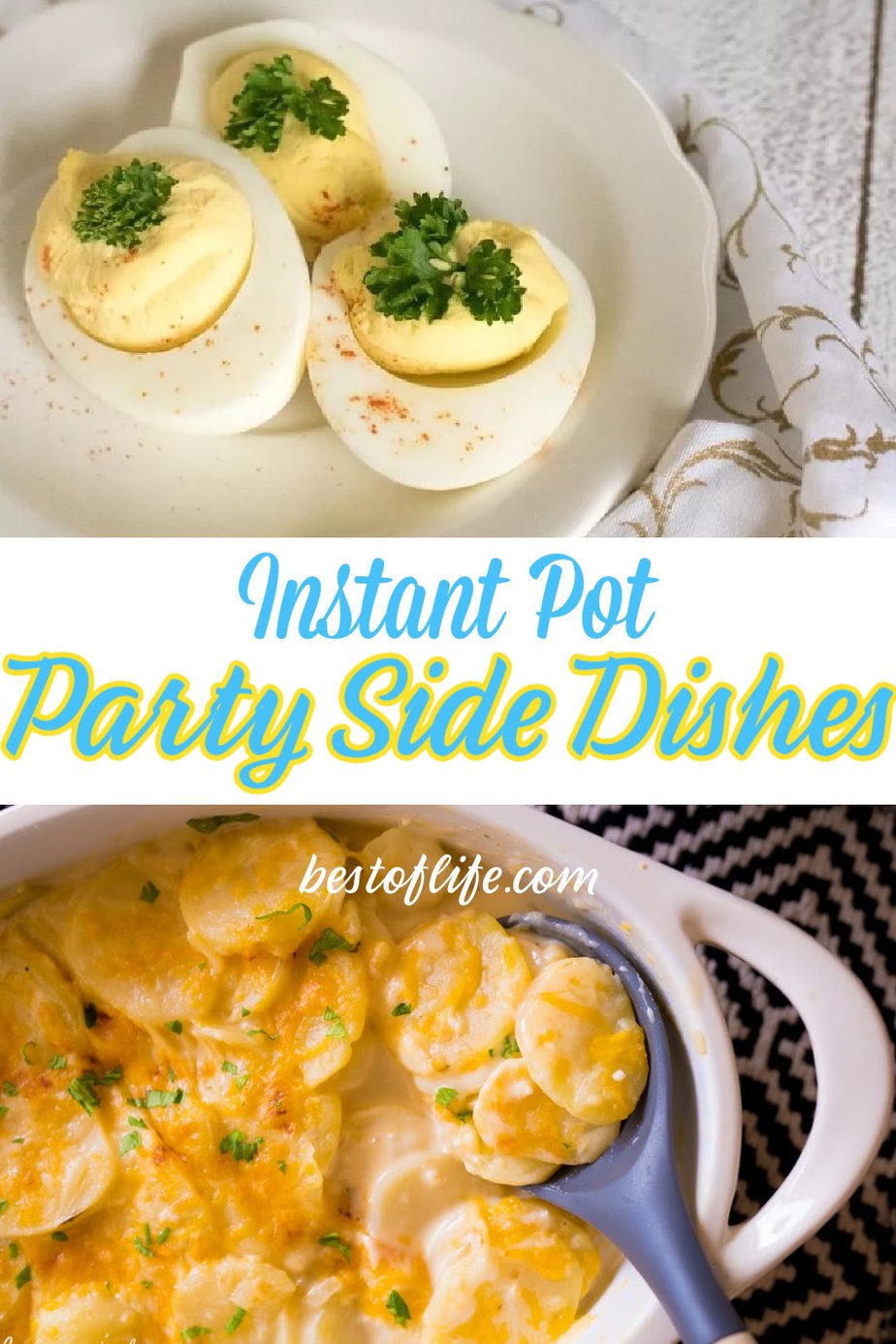 Hosting a party can be a lot of work. Especially if you are the type to have more control instead of letting someone else do all the work for you. You need to invite the guests, decorate the home, prepare activities, and of course, make some food. Some parties have full meals available for the guests, but others provide just finger foods. However, Instant Pot party side dish recipes can help no matter what kind of spread you wish to provide. You can even use side dishes as appetizers if you want to keep things simple. The best Instant Pot party side dishes can act as the main source of food for the party or to enhance the dinner party meal.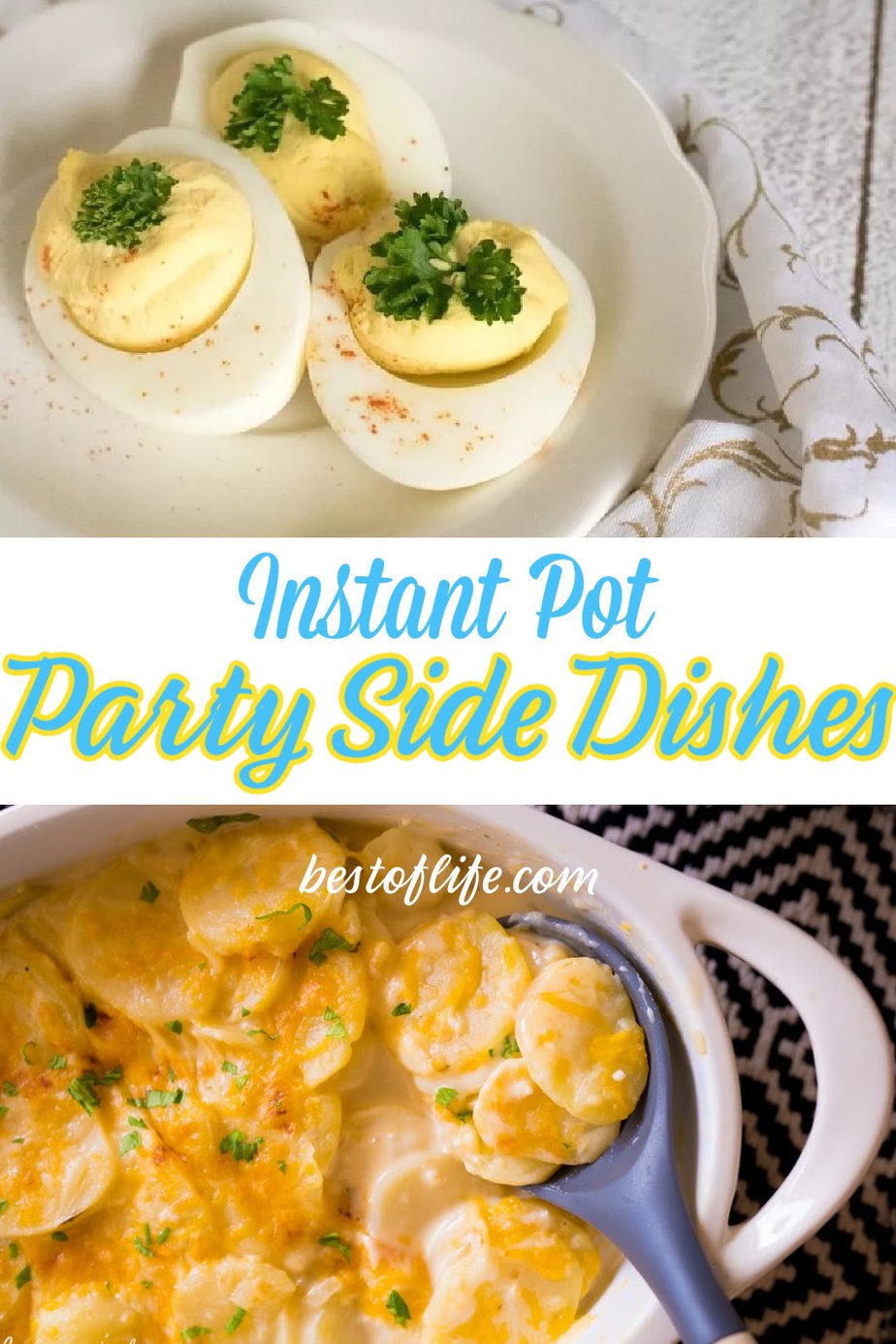 There are so many ways to use side dishes. You can use a side dish as an appetizer or as simply a side dish. Either way, Instant Pot party side dish recipes will get the job done.
In fact, the Instant Pot is a party planner's best friend. You can make so many different dishes within a short span of time. That is what makes them so valuable.
The downside is that you will want to stick around as things cook. But that is a good problem to have in this case since the goal is to crank out multiple side dishes before your guests arrive.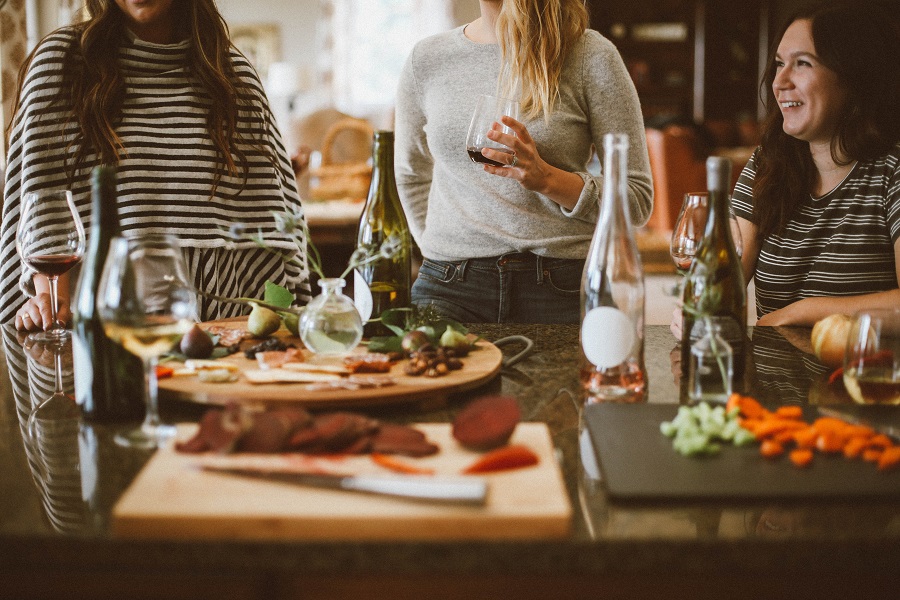 Instant Pot Party Side Dish Recipes
Meatballs | The Frugal Girls
Deviled Eggs | Recipes Simple
Mexican Street Corn Salad | Bake Me Some Sugar
Parmesan Ranch Potatoes | Recipe Teacher
Salsa Rice | Domestic Superhero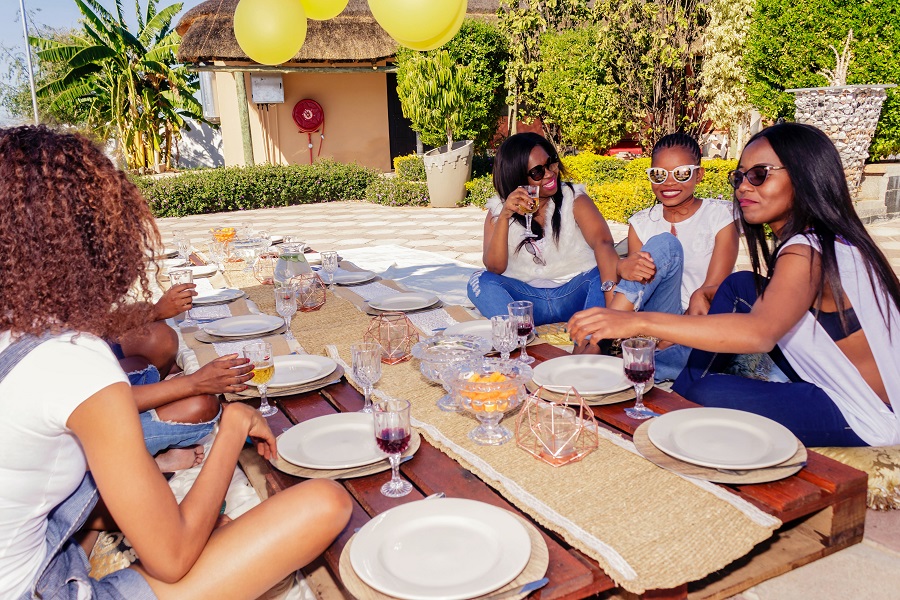 Side Dishes as Appetizers
Side dishes can absolutely be used as appetizers. It is all in how you serve them. For example, you can get small, one serving cups and fill them with Mexican street corn and garnish it with a tortilla chip or two.
Now you have turned a side dish or a snack into an appetizer worth sharing. You can do similar things with other recipes on this list as well.
Cheesy Bacon Ranch Potatoes | The Typical Mom
Potatoes Au Gratin | Cooking with Karli
French Onion Rice | Simply Happy Foodie
Baked Beans with Bacon | A Mom's Impression
Garlic Herb Potatoes | I Can You Can Vegan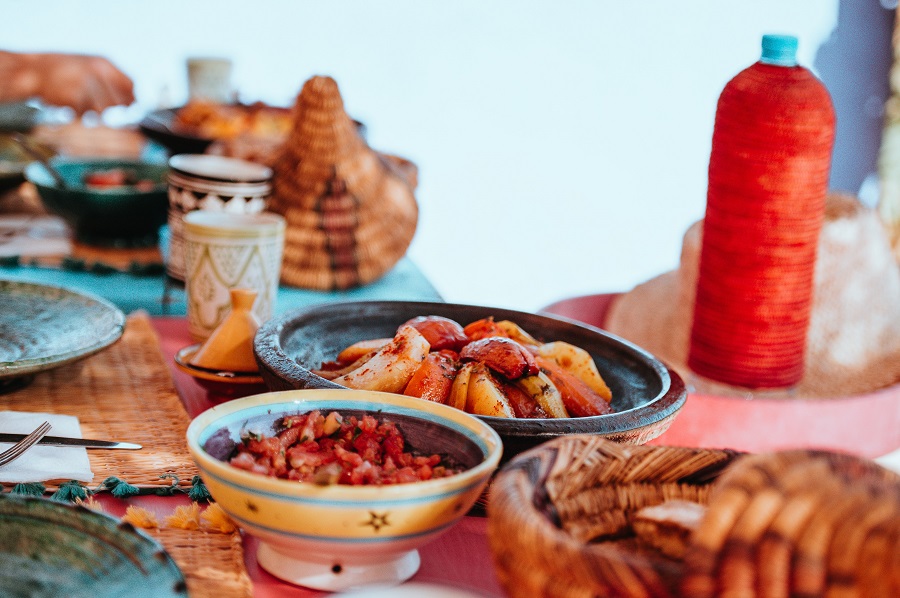 Instant Pot Side Dishes
Instant Pots are truly amazing. You can make so many things within a short span of time. Many of these recipes will take less than half an hour. That means in one hour you can make at least two different recipes.
The trick is to prep the next Instant Pot party side dish recipes while one is cooking. Your party will be the best one this year with just a few of these recipes.
Dill Potato Salad | The Cookie Rookie
Refried Beans | House of Nash Eats
Brown Sugar Carrots | Sugar Spice and Glitter
Corn Casserole | Meatloaf and Melodrama
Southern Style Green Beans | Margin Making Mom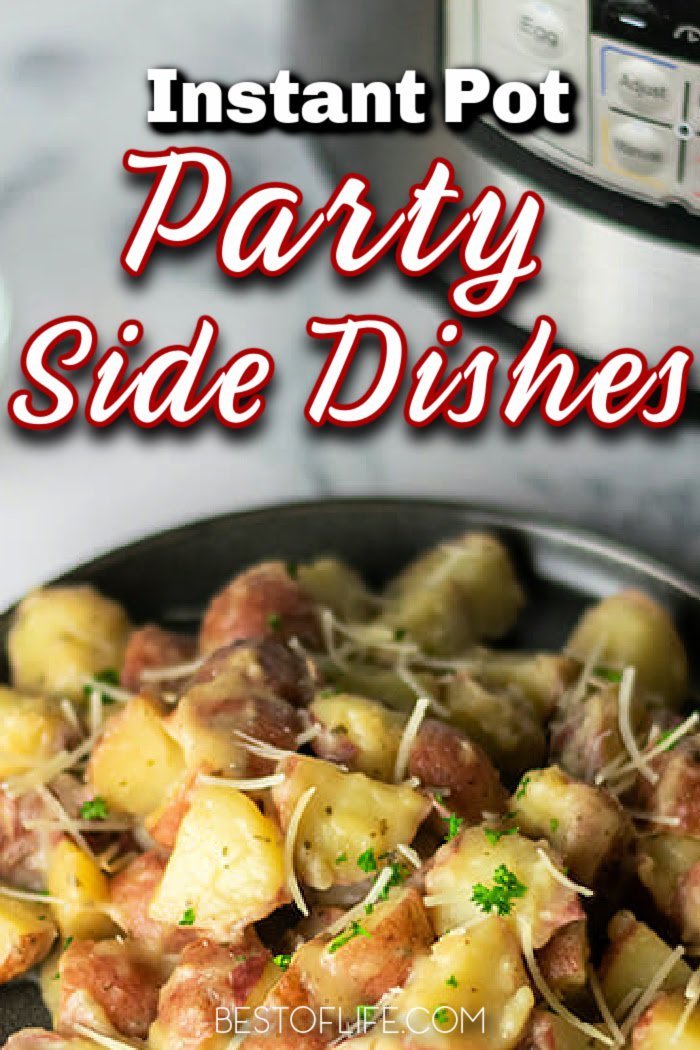 More Instant Pot Recipes
Instant Pot Sausage Pasta Recipes
Instant Pot Bourbon Chicken Recipes
Whole30 Instant Pot Chicken and Vegetable Soup
Instant Pot Red Pepper Tomato Soup | Homemade Roasted Red Pepper Soup