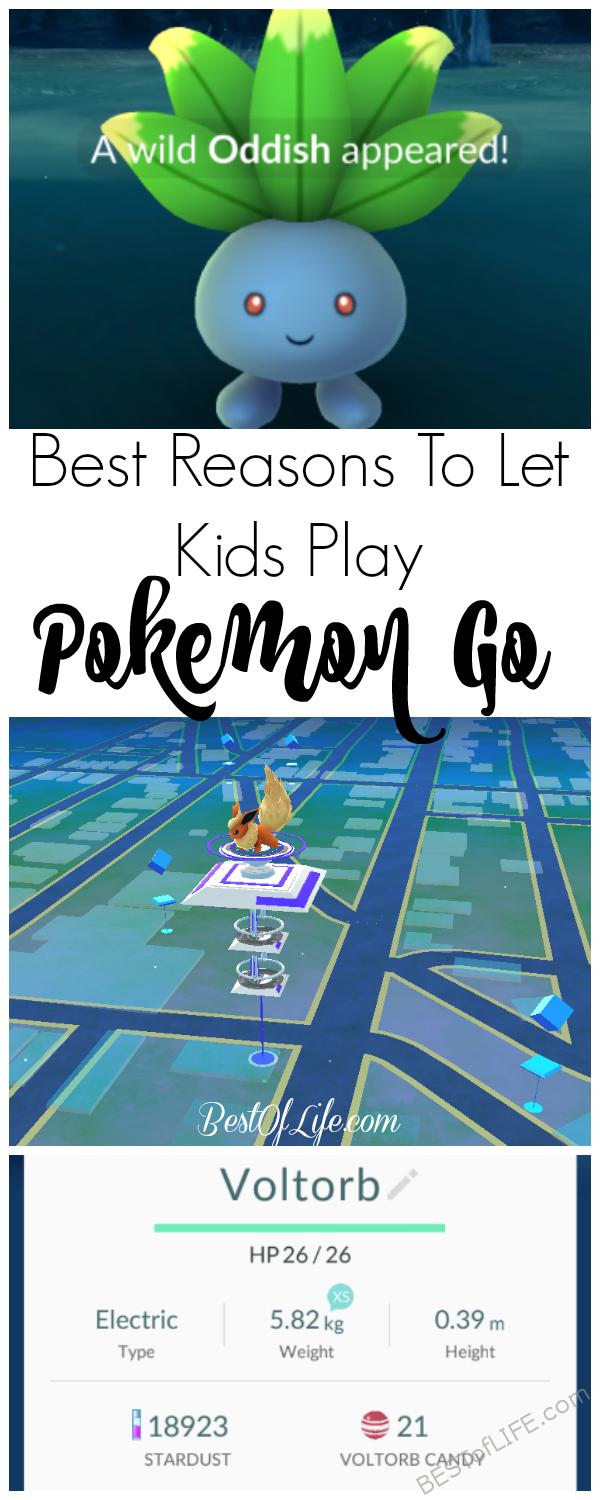 Pokemon Go has pretty much taken over the world lately! The news surrounding the game has been both positive and negative. As a mother of two children I need to weigh the good and the bad before I let my kids play Pokemon Go…or anything else for that matter!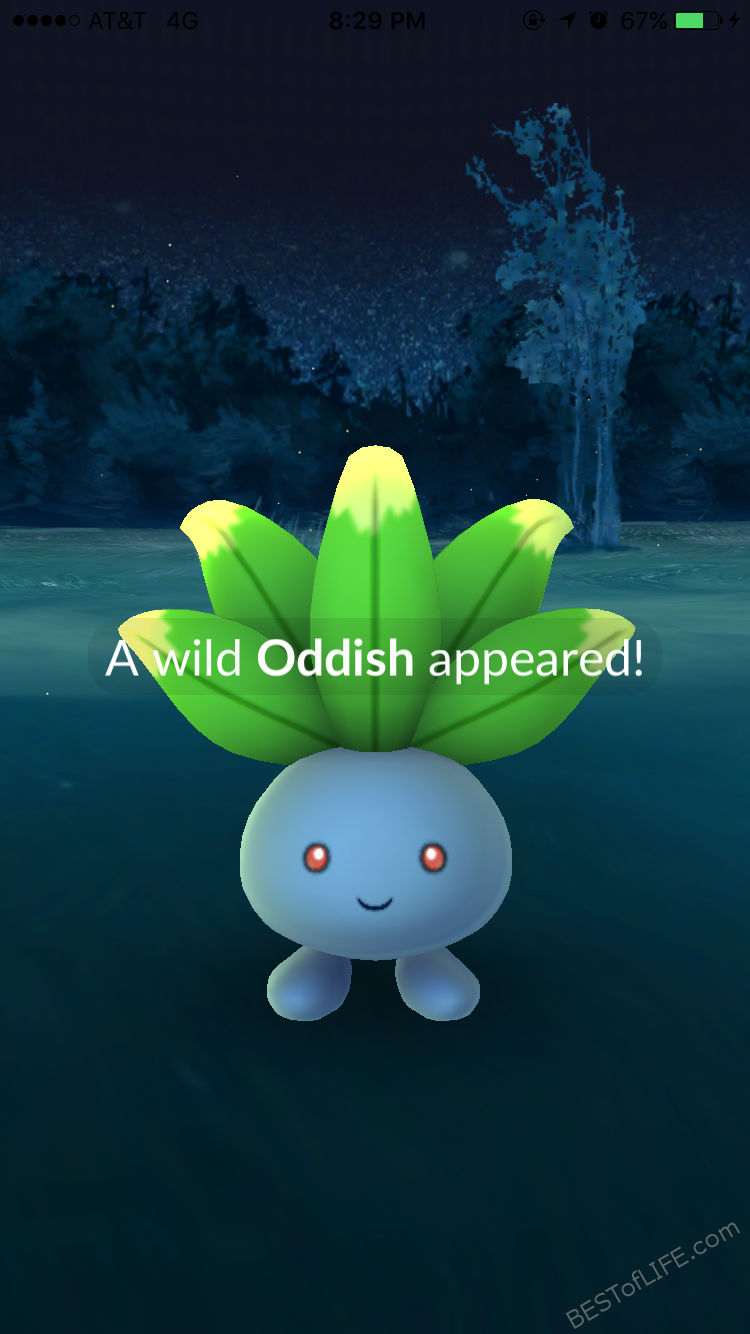 Pokemon Go got a lot of press – both good and bad. However, there are plenty of good reasons to let kids play Pokemon Go!
Some easy gift ideas for the Pokemon Go crowd include a new phone, wireless router, battery pack, charging cords, phone cases, and even screen protectors! There will always be risks, downfalls, and negatives to ANYTHING in life. As a parent I think it's my job to make sure that they're less significant than the positives. Being a parent in the digital age isn't easy especially when it comes to a game like Pokemon Go. Thankfully I love technology so I can sift through the good and the bad to find the best reasons to let kids play Pokemon Go.
The Fun of it All
The reason the app is so popular is simple: it's fun. Sure catching little monsters in an augmented reality sounds a bit weird to some people but it's fun, especially for kids. Don't be the parent who won't let your kids have some fun, especially considering the app is free and can easily be monitored.
It's Free
I mentioned it in the last section but it deserves another mention! Today there are so many things my kids want to do that cost money. Sometimes I feel like I would need to take out another mortgage to pay for some of these activities. Pokemon Go is free! That's FREE, meaning a lot of fun for no money!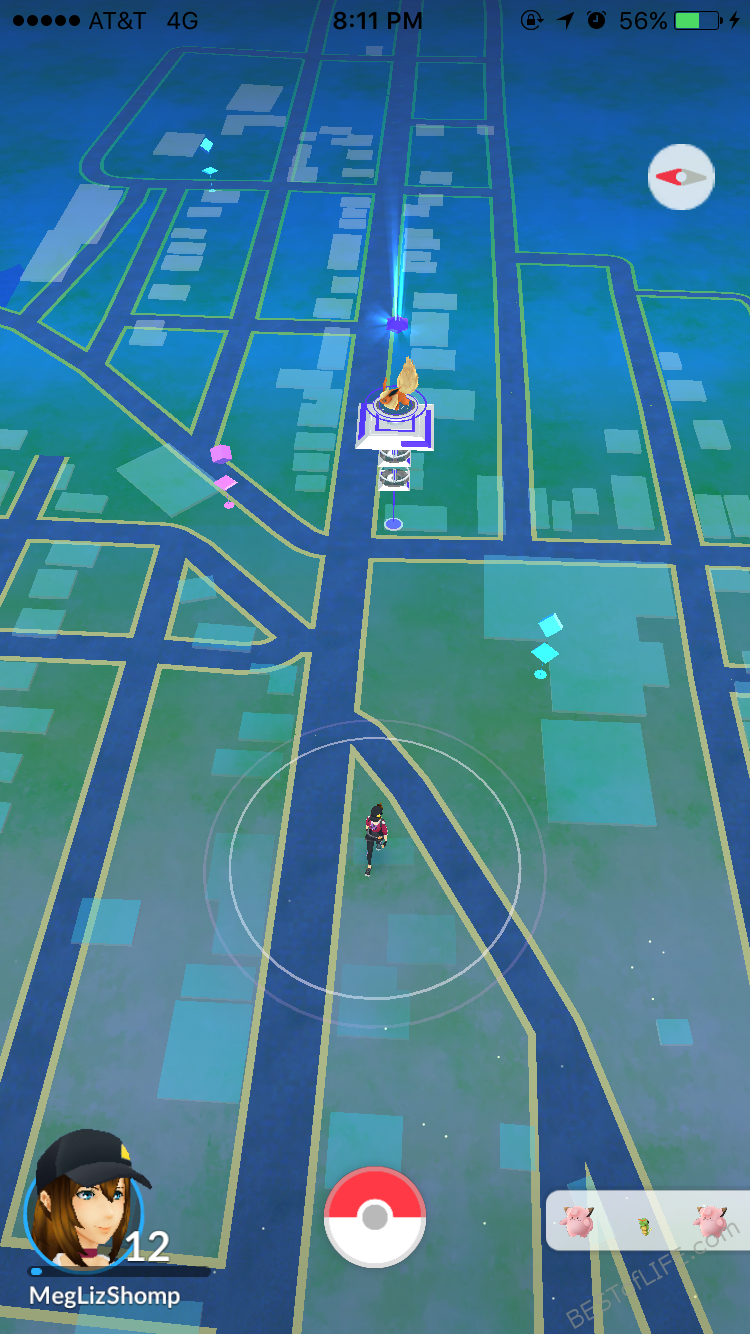 The Exercise
Everyone has been talking about the physical aspect of Pokemon Go and that's because it's amazing. Your child will get off the couch and instead of being glued to a seat in front of the TV they'll be outside walking. The more interested they get in the game the more time they'll spend moving around…They can do it for hours! They will have their phones in hand but set some rules to use battery saver mode and they will be okay.
Bonding
If you didn't catch it before…the app is free. That means you can download the app too at no extra costs to you. Once you download it to your own phone you can play along with your kids. Go on hikes together and play or walk around town to catch a few Pokemon. No matter where you go you can bond with your child through Pokemon Go.

New Friends
Almost everyone is playing Pokemon Go. In the game there are Pokestops and Gyms where you can go and interact with users both by phone and in person. Both of these aspects of the game mean that there are plenty of opportunities to meet new people who are playing the game. Definitely use common sense here and interact only with people you're comfortable around but think of the socialization possibilities!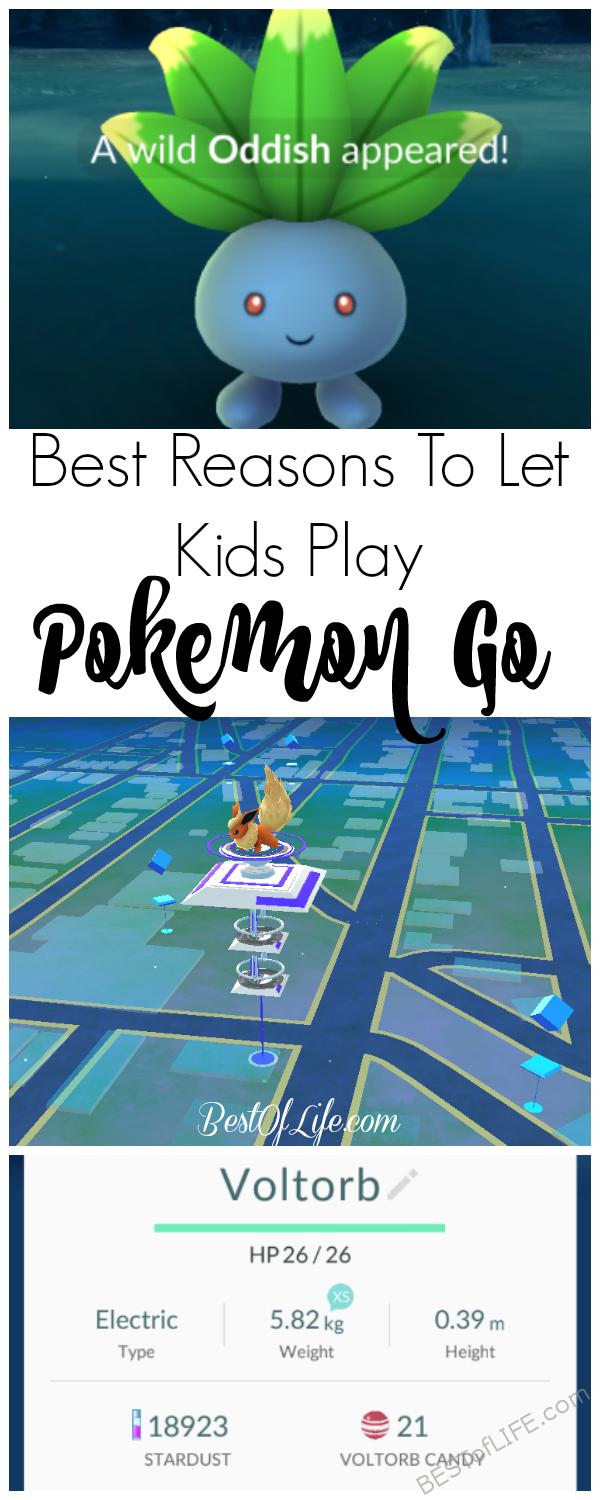 Learning Opportunities
The makers of the augmented reality used aspect in Pokemon Go are known as Niantic Labs. Once part of Google, they're now using the mapping technology set up by their previous owner. Niantic Labs found popular spots like museums, churches, libraries, and city buildings. Using those locations as Pokestops and Gyms was strategic. This basically boils down to every Pokestop and Gym offering some kind of learning experience!
Save
Save
Save