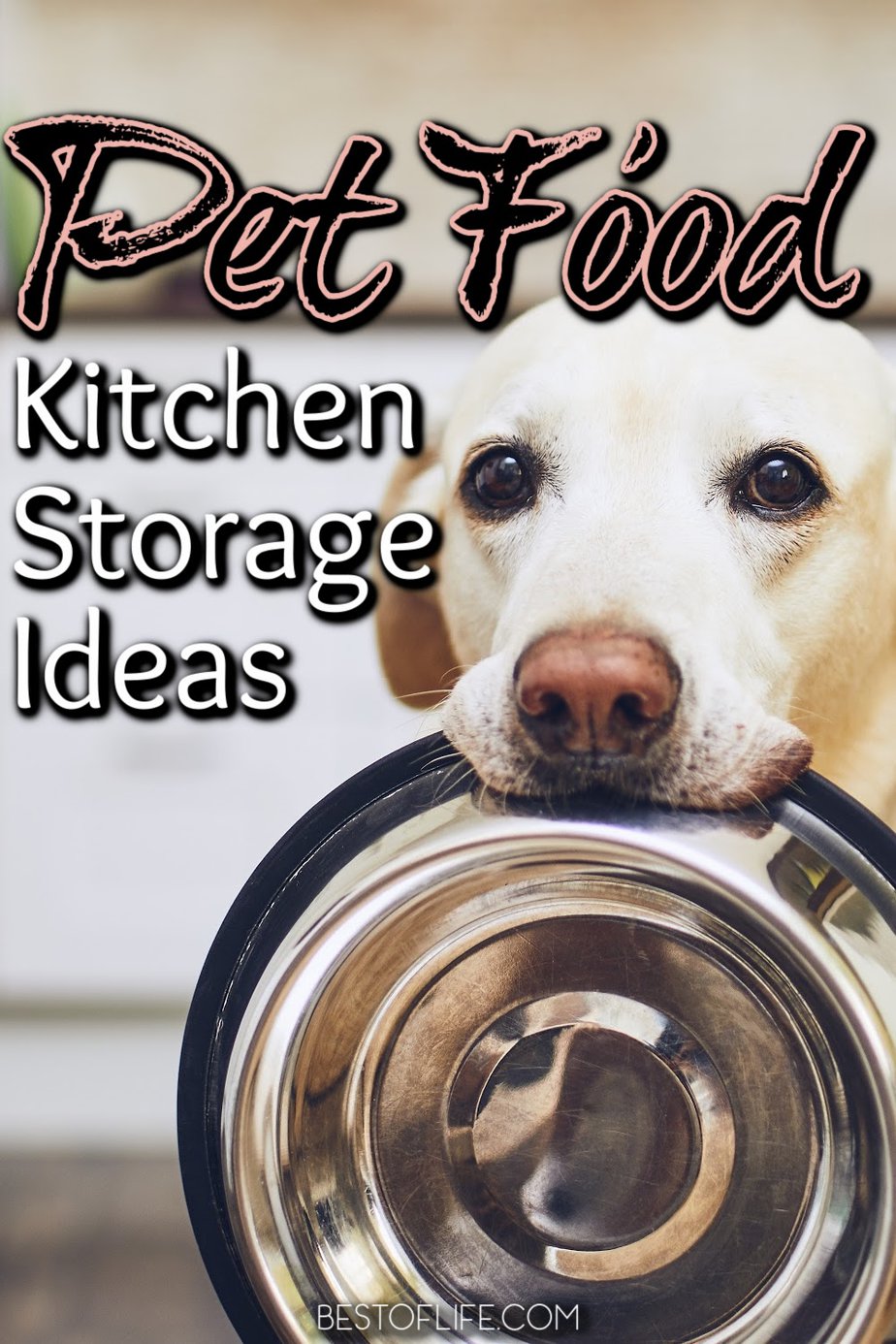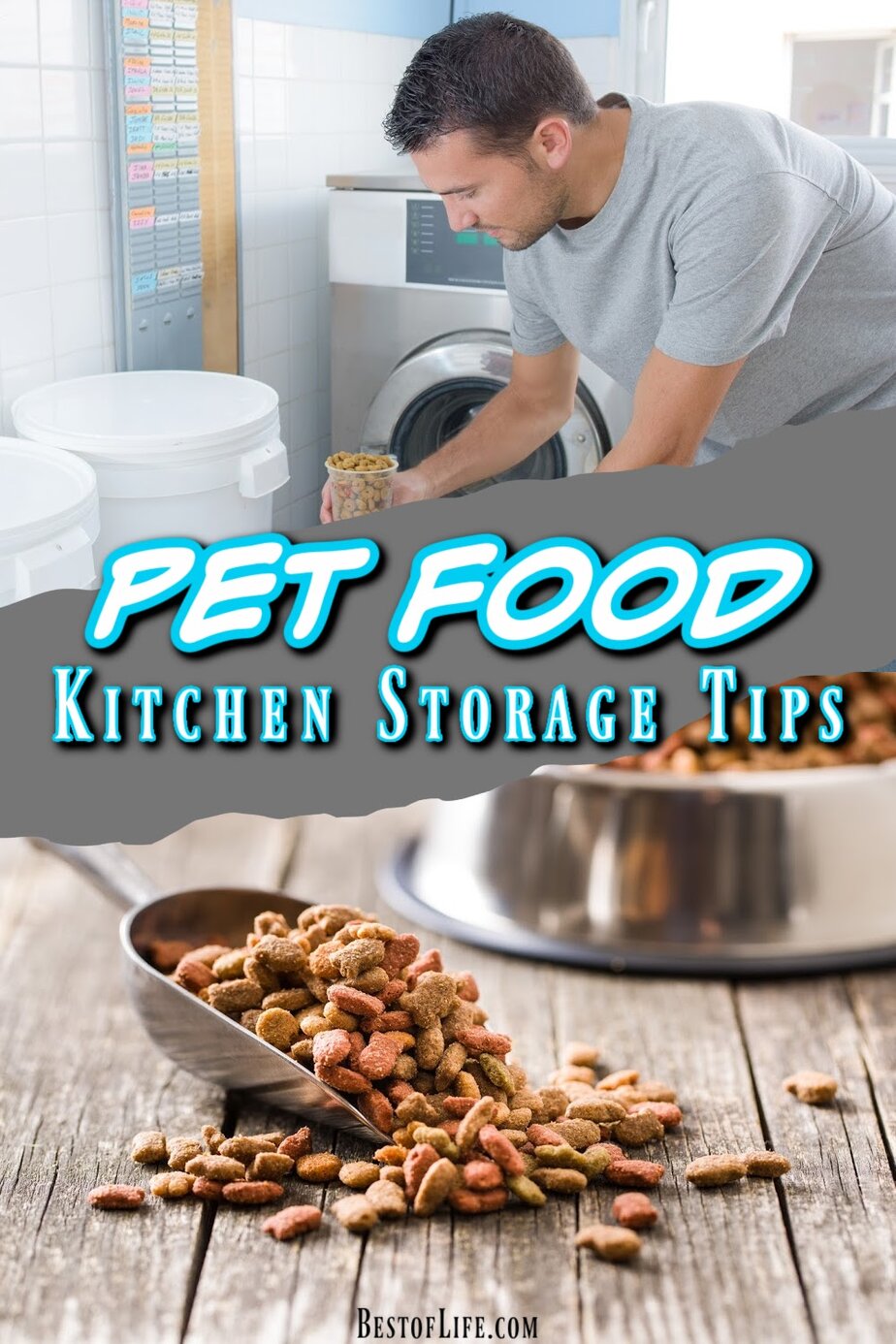 Owning a pet means taking care of it in every way possible. You must clean it, bath it, take it to the vet, give it exercise, and of course, feed it. In fact, feeding it is one of the most important aspects. However, some pets do not know how to stop eating. In fact, your pet can finish an entire 5-pound bag of pet food in one sitting. Obviously, that is not healthy, and they will get sick. But that is not going to stop them from doing it the first time, the second time, or even the 100th time. That is one of the many reasons we need to get creative with pet food storage ideas for kitchens. The best pet food storage ideas for kitchens can help you monitor how much food is eaten and make sure it stays fresh and safe to enjoy.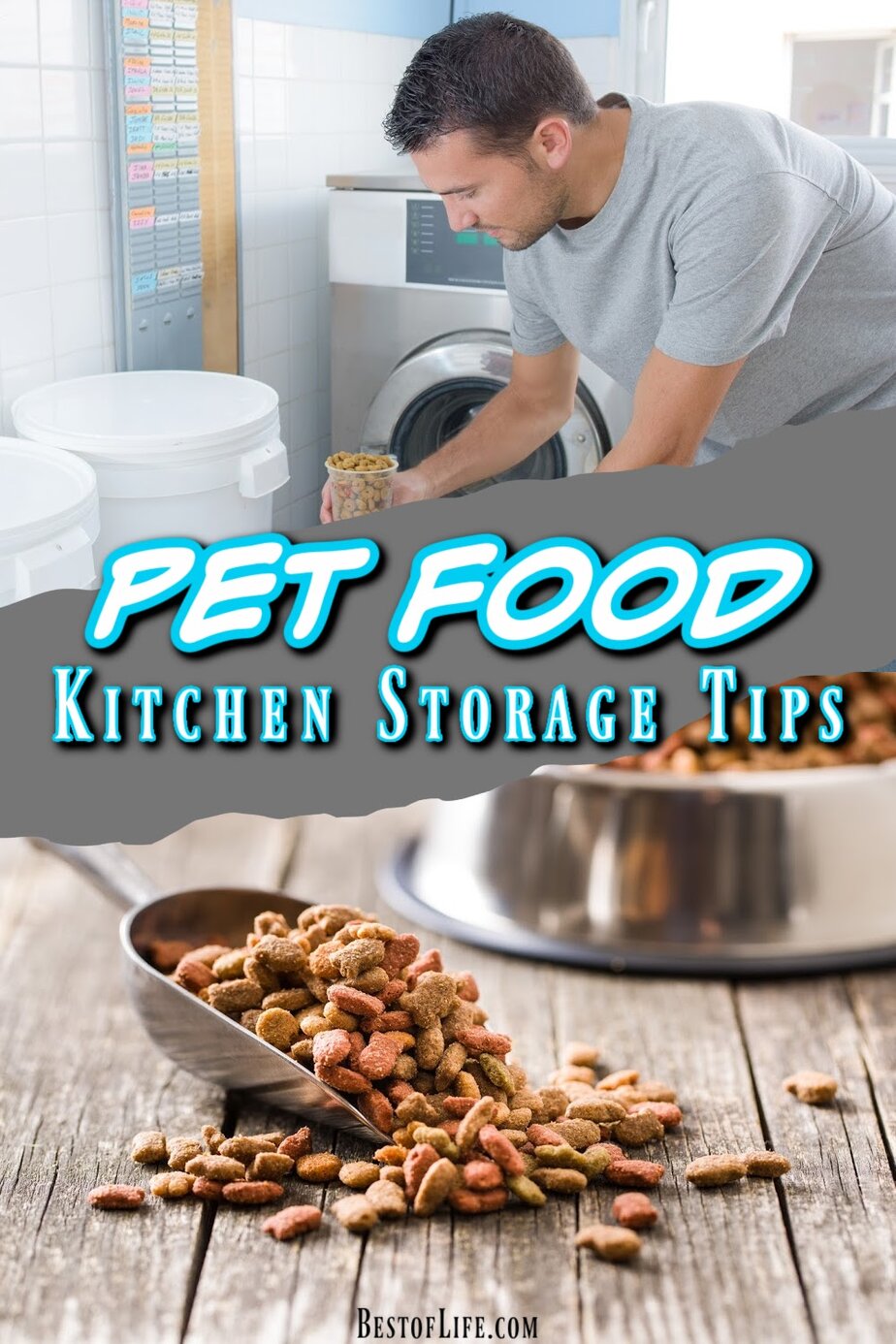 Pet food is not cheap. You may be able to find cheaper options but usually the cheaper options have to do with the amount of food, not the food itself. But so many things can happen to pet food left out.
The food can go stale or your pet can get into it and it will be gone in minutes, or it will attract other animals if left outside. We can easily store pet food in our kitchens, but we still would need to keep it out of our pet's reach.
Luckily, we do not need to work that hard to get a little creative. In fact, we can find easy pet food storage ideas for kitchens that you can get done today.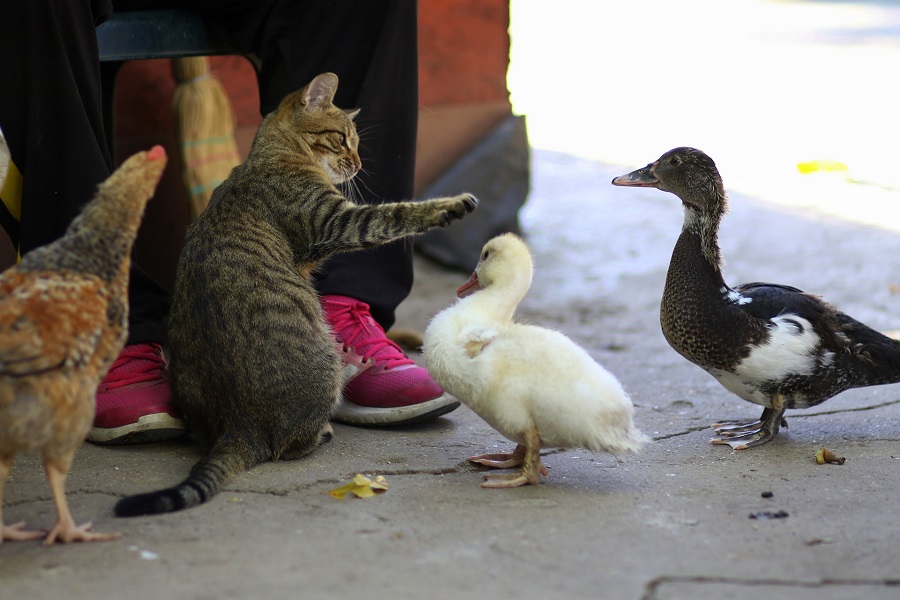 Pet Food Storage Ideas for Kitchens Why the Kitchen
There are different types of food but most of them can be categorized as either kibble or canned food. The kitchen seems like an obvious place, but some people would prefer it if pet food were stored away from human food.
The problem is, most people defer to the garage, backyard, or even a shed to store pet food. Temperature can affect the food just like temperature can affect human food.
That is why most pet food would come with instructions to store in a cool, dry place. That is why the kitchen is a suitable place for pet food.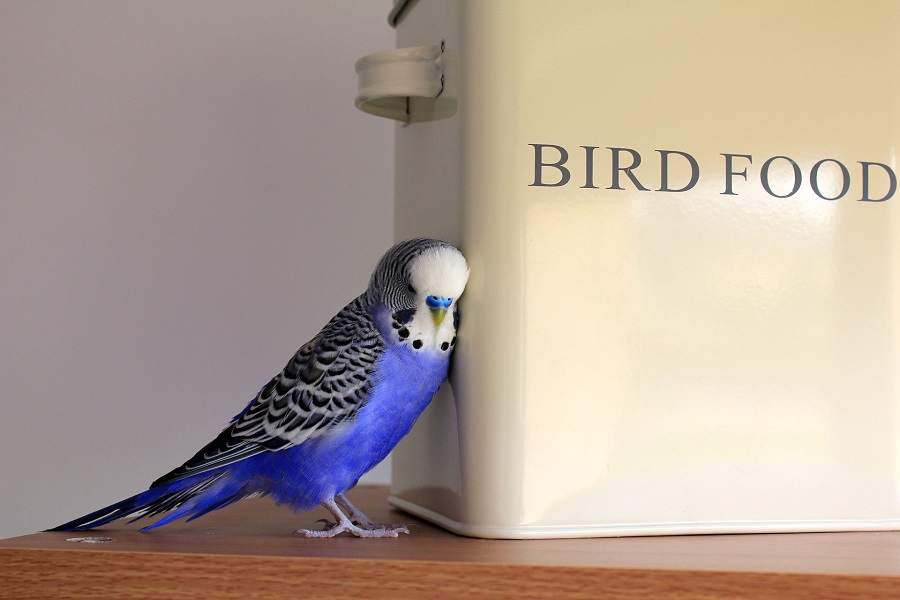 Storage Containers
You can find dozens of types of pet food storage containers. They are made for pet food storage and seem like the perfect pet food storage ideas for kitchens. However, be careful which ones you choose.
Kibble usually comes in a bag that is designed to keep the food good for as long as possible. You remove that built-in storage when you transfer kibble of any kind to a plastic or metal storage container.
Instead, keep it in the bag in the storage container if you want. You can also simply roll the top of the bag downward and clamp it shut with a chip bag clip or something similar.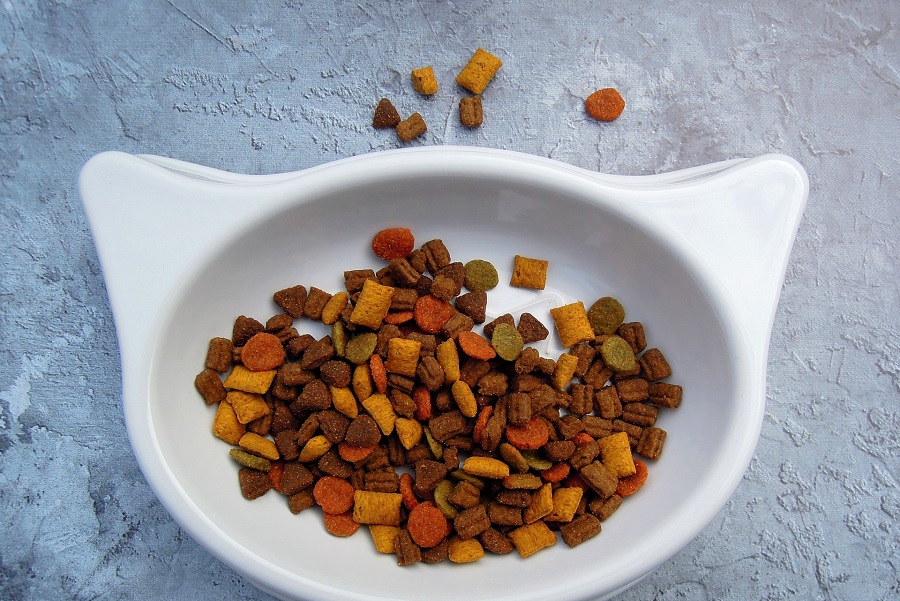 Pet Food Storage Ideas for Kitchens Canned Pet Food
Canned food is different from kibble and so it has a separate set of ideas for storage. In fact, canned food can last for years if unopened, mostly up to five years to be exact.
But that date changes drastically once the can has been opened. There are some pets that do not require an entire can of food at once but storing it in the can is dangerous.
You can take the unused portion of the food in a plastic container in the fridge. Just be sure to mark it so no one accidentally eats it thinking it is canned beans or something else. The food can last in a plastic container in the fridge for up to 5 days.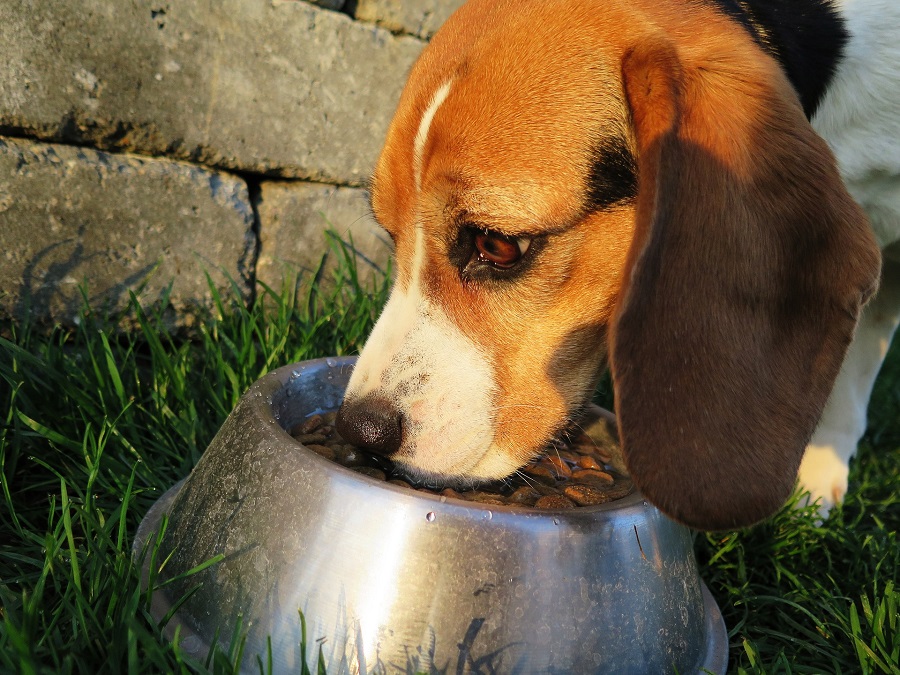 Keep it Clean
Another important tip is to keep the pet food container clean. This might be one of the most important pet food storage ideas for kitchens. This is because so many people do this one thing that is dangerous.
We already know that we should store dog food, even in dog food containers, in the original bag. But some people simply pour a new bag into that container once the food starts to run low.
The easiest way to explain this is to give you an example. You have leftover spaghetti in a plastic container in your fridge. You notice that spaghetti is almost gone so you make some more and then pour it on top of that older spaghetti.
Does not sound like an innovative idea, right? Same can be said for pet food. Always finish one bag completely before replacing the bag with a new one. You can also pour whatever is leftover in the old bag, into the new bag when you open it.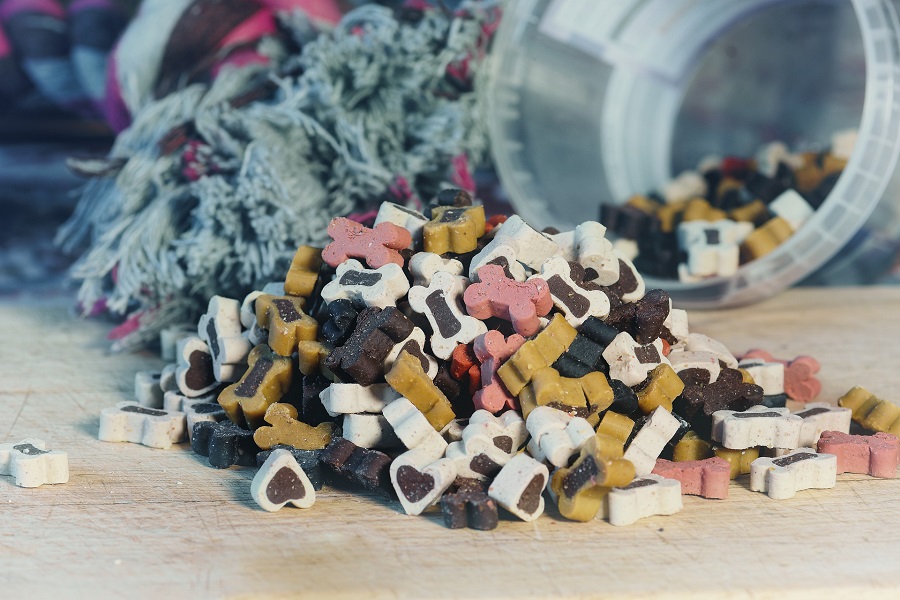 Buy What is Needed
The last pet food storage ideas for kitchens is to simply buy what is needed. You can check the use by date on the bag and only buy enough to last you.
There is no reason to buy loads and loads of pet food. In fact, you can ask your vet what the right amount of food is for your pet and make judgements from there.
We do not want to be part of the problem causing 59% of cats and 54% of dogs being overweight in the US.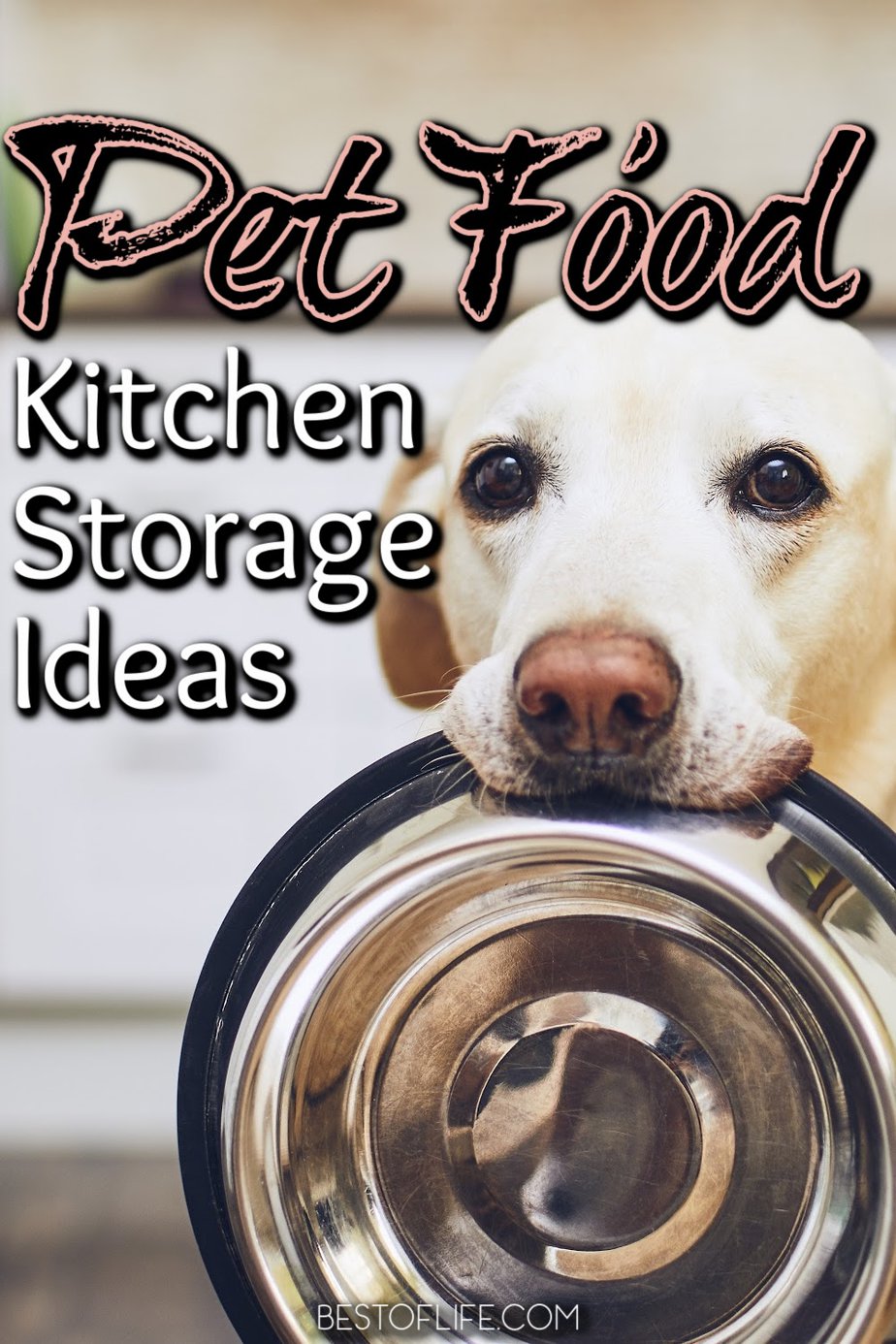 More Pet Ideas
Best Orthopedic Pet Bed Benefits for Your Dog or Cat
Funny and Cute Cat Quotes to Make you Smile
Easy No Bake Dog Treats for your Fur Baby