Spooky Halloween Nails Ideas for All Ages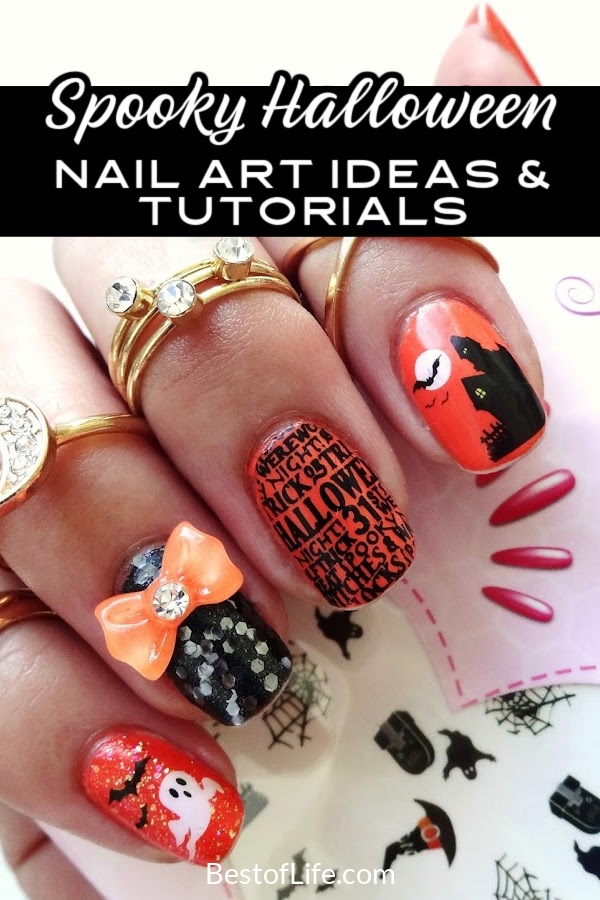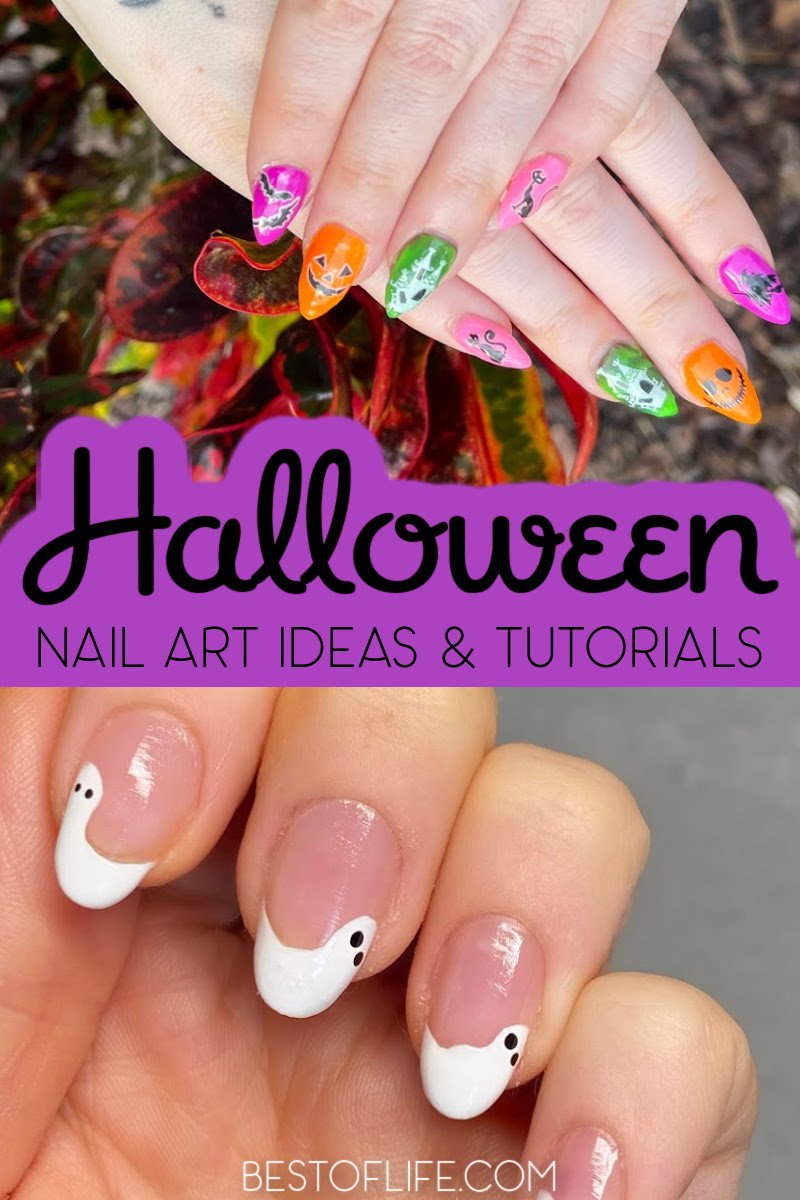 Halloween season is filled with spooky icons that can easily be integrated into a look. In fact, you can use those icons to create some spooky Halloween nails ideas. Nail art is a fun way to get into the spooky season without going overboard.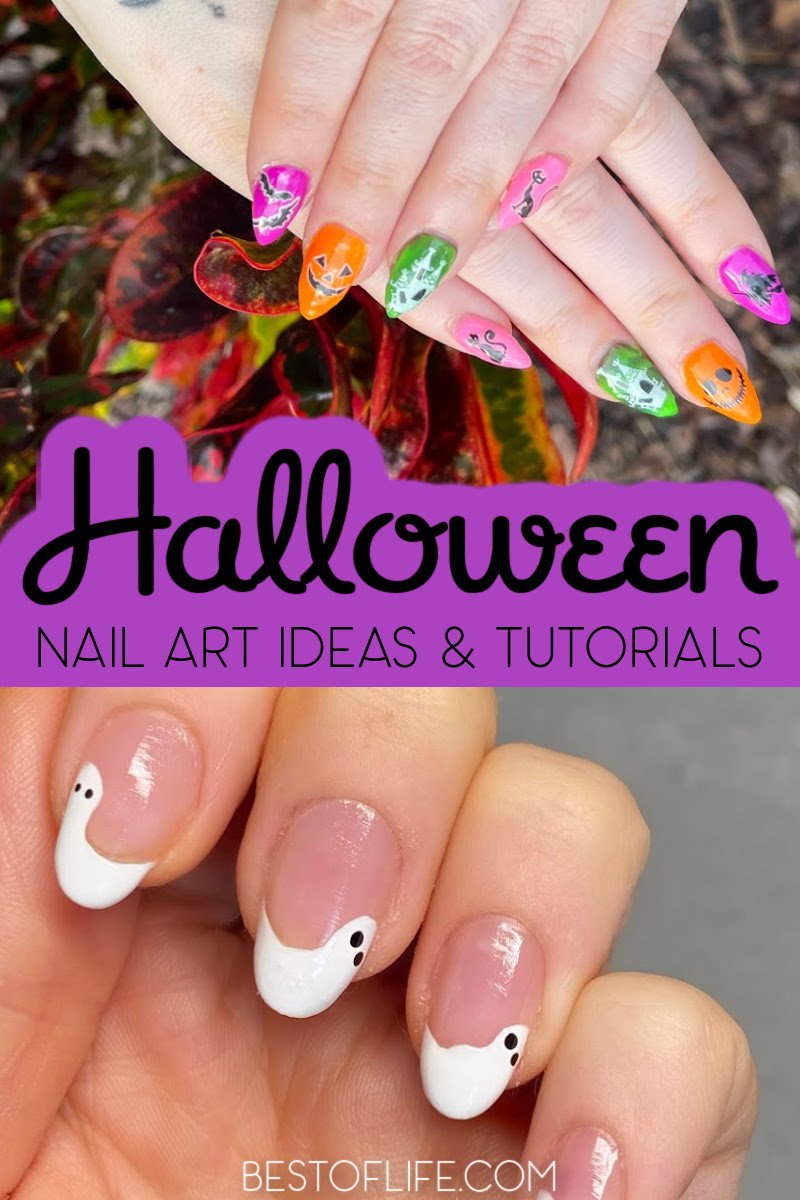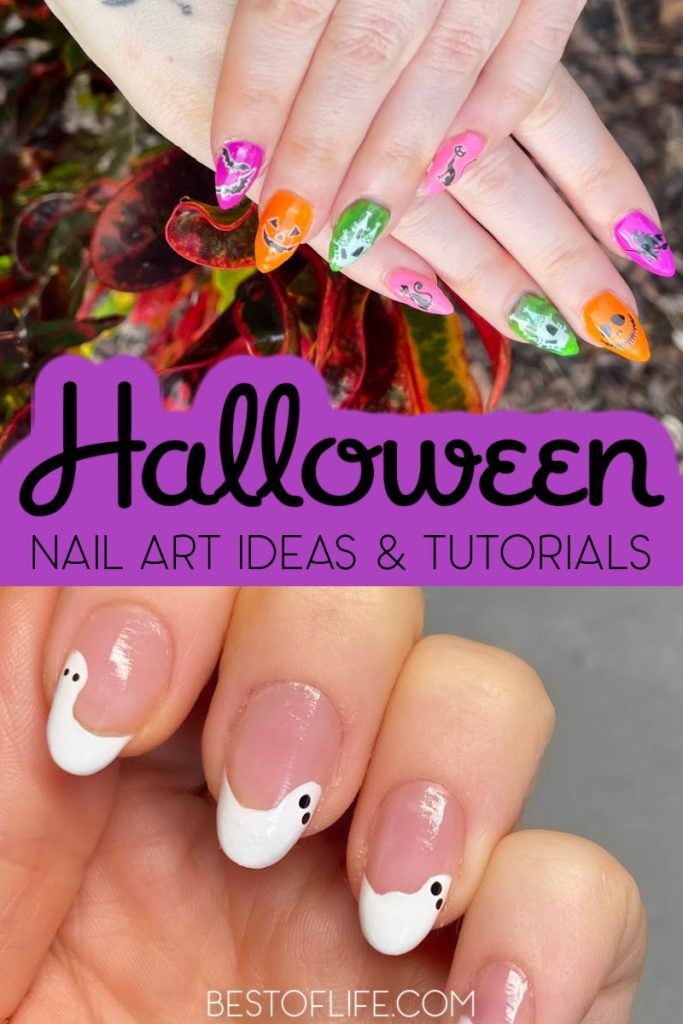 Spooky Halloween nails ideas are easy to do yourself and can be some of the best Halloween nail art of the season. There are different levels of nail art out there that we can explore.
We can go simple with solid colors, or we can go the more challenging route. Some people prefer to go the simple route only because they aren't as confident in their skills. They feel like the only way they can get extravagant nail art is to go to a professional.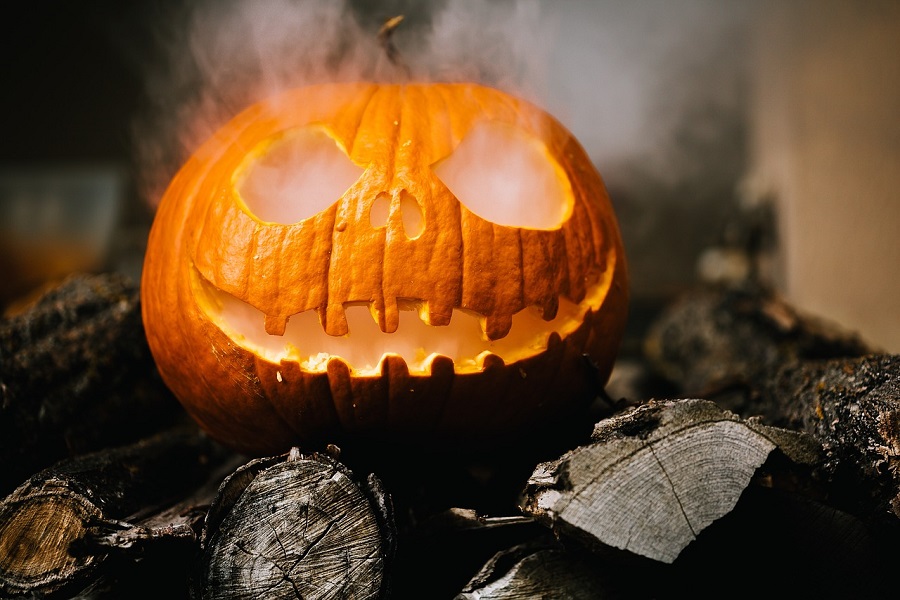 However, nail art is not permanent. We have access to nail polish remover that can erase all of our mistakes with ease. Will it take trial and error? Absolutely, but there's no reason we can't spend some time trying to do this ourselves and save some money.
There are just a few things we may need to get the more complicated Halloween nail art ideas done. Nail art has transcended the usual nail polish brush in many ways. But that doesn't mean you need those fancy tools to get the job done.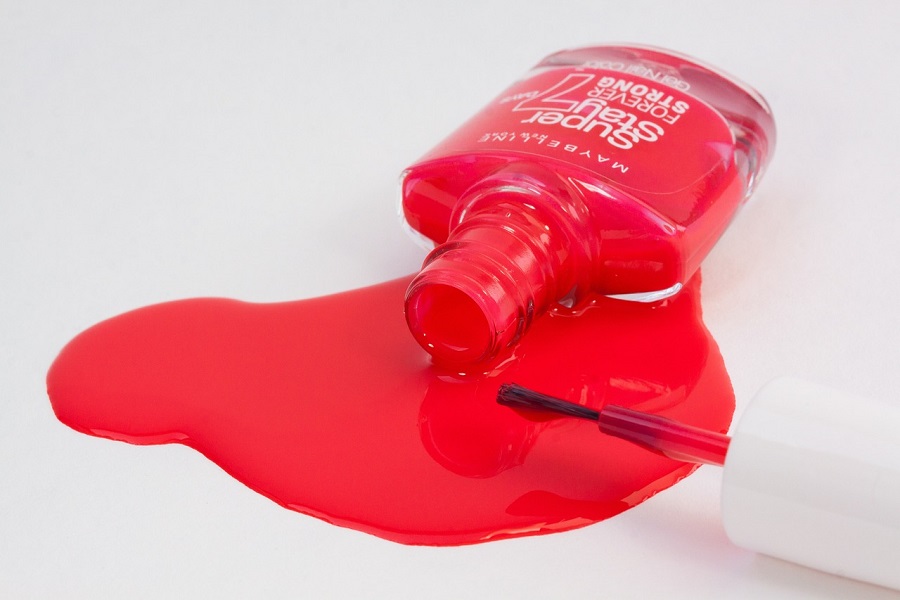 Instead, use things like toothpicks or tape to make sure you get those small lines and straight edges. We can also keep the nail polish remover nearby so that we can correct mistakes by erasing and starting over.
There's nothing wrong with a mistake here or there because nail polish is not permanent.
Nail Art for Halloween Ultimate Guide | Cute Polish
Creepy Skull Clown | I Have a Cupcake
Spooky Scene | Lacquered Lawyer
Glamorous Spiderweb | World of My Maja
Halloween Mummy Water Marble | My Simple Little Pleasures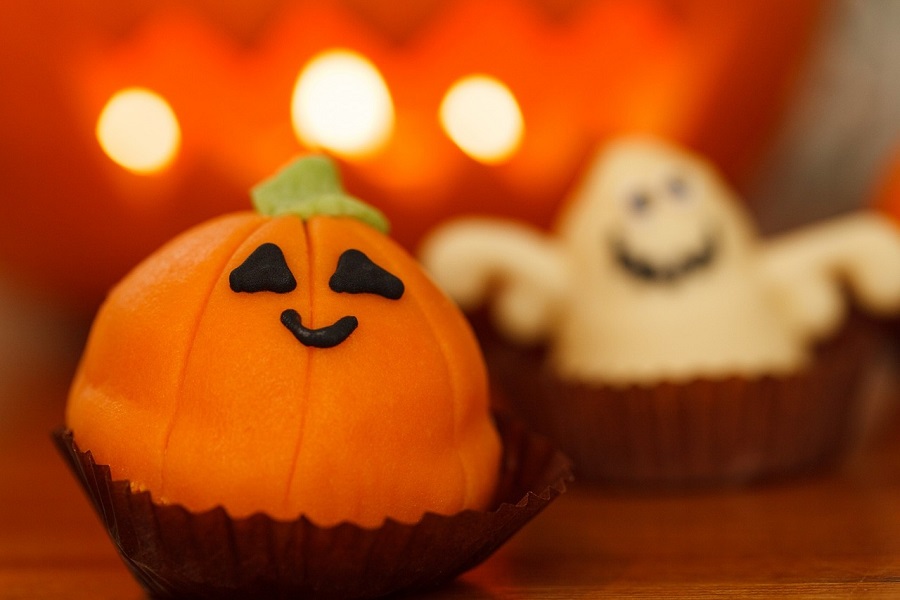 Spooky Halloween Nails Ideas
These Halloween nail art ideas are meant to help inspire you. You can try your hand at copying these designs as they are or you can customize them to fit your style or needs. For example, many of these designs use orange, black, and red.
But you can switch things up and use pink instead of orange and blue instead of black. Do whatever you'd like, they are your nails, and no one is going to hold you to an exact copy.
Halloween Nails Three Ways | Miss Ladyfinger
Bloodshot Eyes | Nailed It NZ
Simple Pumpkins | Totally Cool Nails
Beginner Halloween Nails | Phyrra
Ghost Nails | Beauty Bay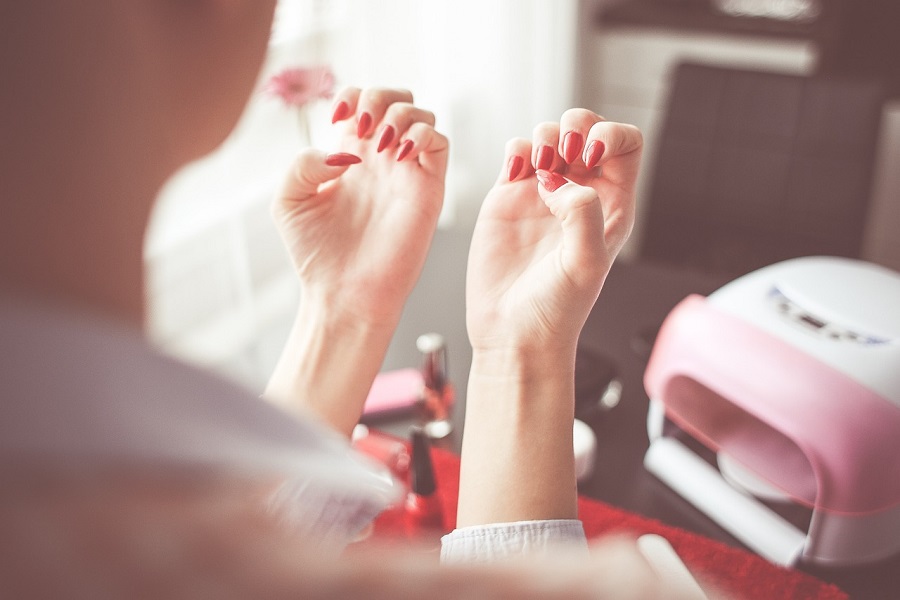 Nail Art Tools
There are some pretty fancy nail art tools out there that can help you put together the best spooky Halloween nails ideas. But not everyone has those tools on hand, and they can get a little pricey.
Luckily, there are hacks for this problem. There's a great video by CutePolish that shows ways you can use household items to paint your nails. Saving money is always great but also learning new ways to paint your nails and get the results you want is priceless.
Neon Skeletons | Robin Moses
Graveyard Scene | Stephy Claws
Hypnotic Swirls | Hannah Rox Nails
Black Flames | So Nailicious
Frankenstein French Manicure | Chalkboard Nails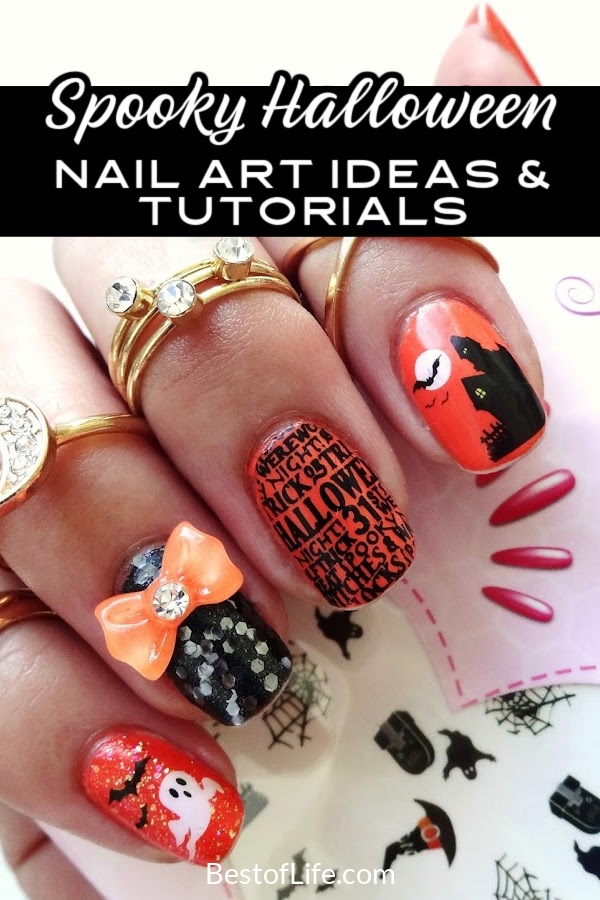 More Halloween Ideas
Halloween Fireplace Mantel Decor Ideas | The glow of a fire in the fireplace can really take the spookiness of the mantel to the next level.
Spooky Indoor Halloween Decor Ideas | This post comes with a warning: do not scare yourself with your own Halloween decor in your home.
Best Scary Halloween Movies of all Time | Unless you like that adrenalin rush. In that case, be sure to watch some spooky movies to get in the mindset.
Halloween Letter Board Quotes and Sayings Ideas | Decorate your home in a more subtle way with some letterboard sayings.
Halloween Party Aesthetic Ideas | Halloween parties are fun, but hosting the party means putting together the aesthetic.