Air Fryer Thanksgiving Sides | Best Thanksgiving Side Dishes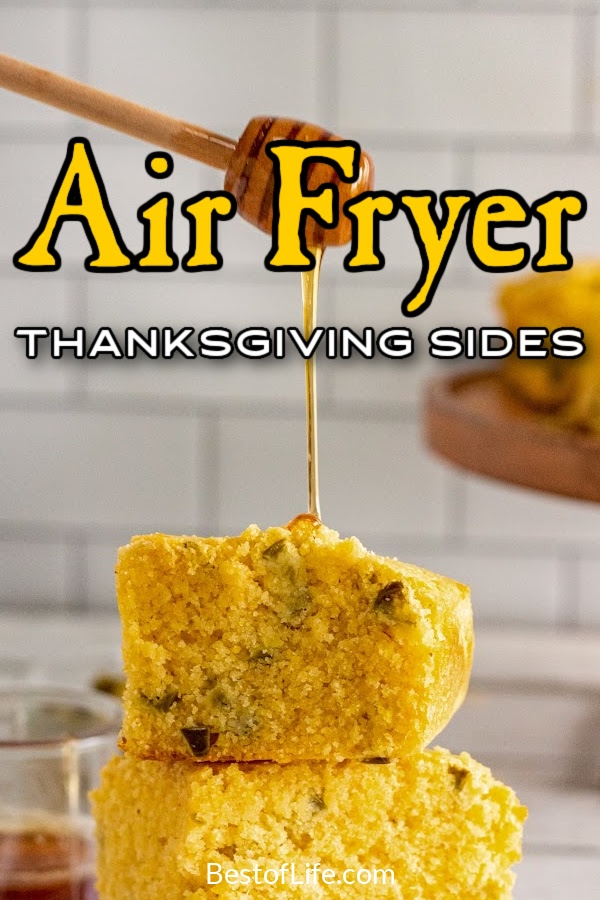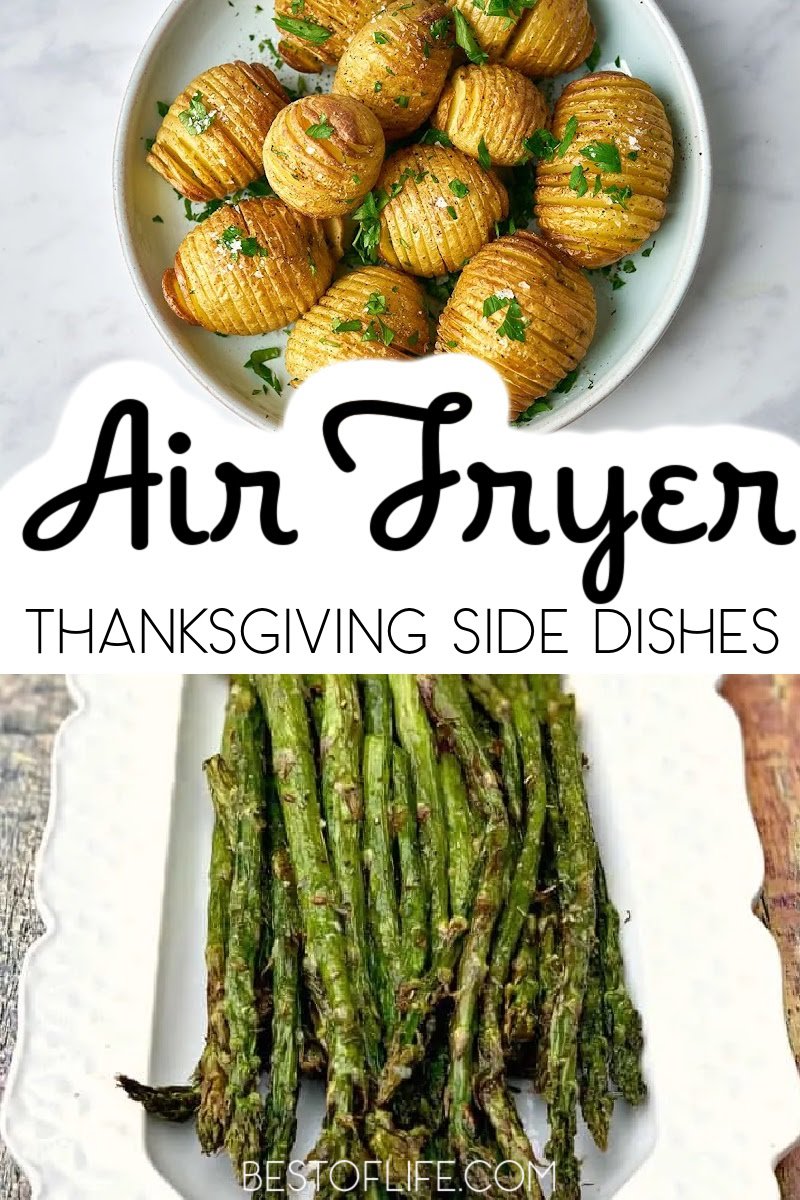 The air fryer is capable of making some pretty amazing things without using oil. You can fry just about anything you would normally submerge in hot oil in your air fryer. That makes air fryer Thanksgiving sides even easier to make and harder to turn away.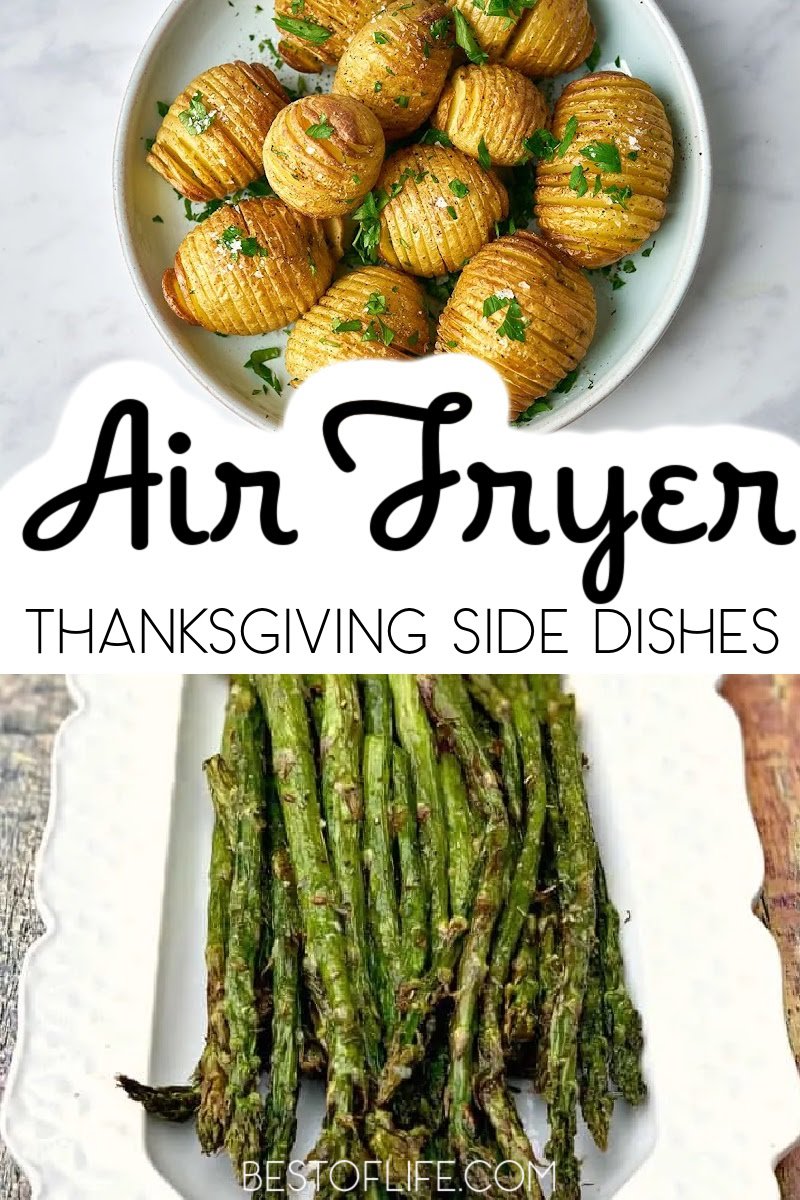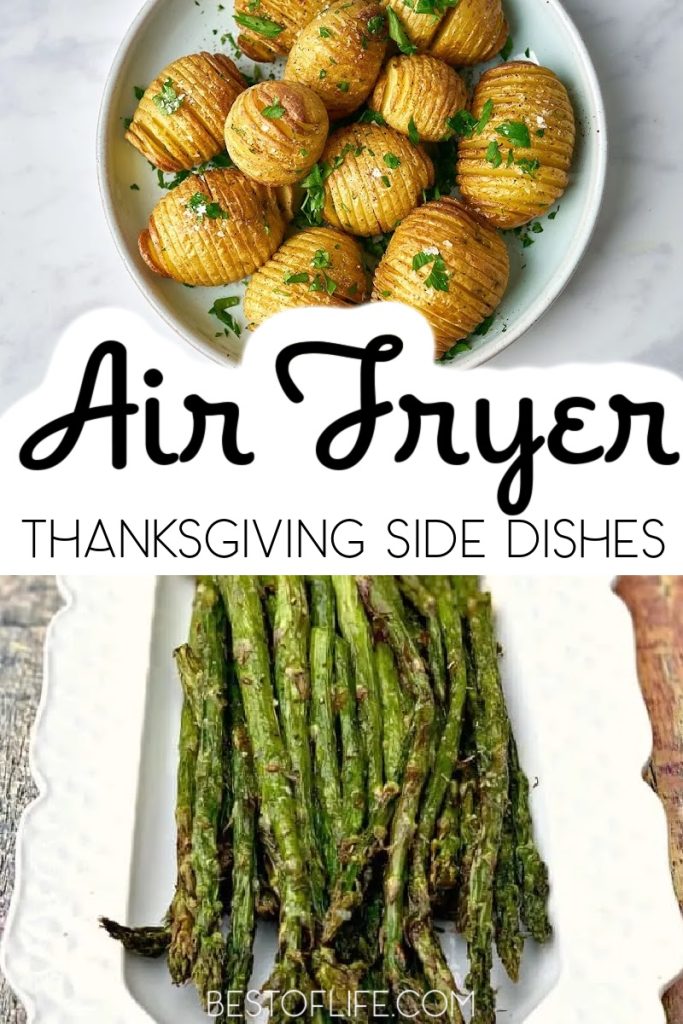 Air fryer Thanksgiving sides make cooking Thanksgiving dinner recipes easier, and clean-up is a breeze. We may not like to admit how much-frozen food we buy, but it happens occasionally.
Buying those frozen chicken nuggets for the kids or buying those frozen french fries for a quick side dish. Those are the things that the air fryer is amazing at cooking. You can get that crispy bite every time with the air fryer.
Of course, you can get the same from the oven, but you need to wait for it to preheat and then wait another 15 minutes or so for the food to cook. The air fryer removes all of that waiting time and, in some cases, cooks the food faster.
That is exactly why the air fryer is the perfect Thanksgiving cooking method. You can use the air fryer to make appetizers as guests arrive or to make some unique desserts after dinner. But the biggest help the air fryer offers us is for the main course.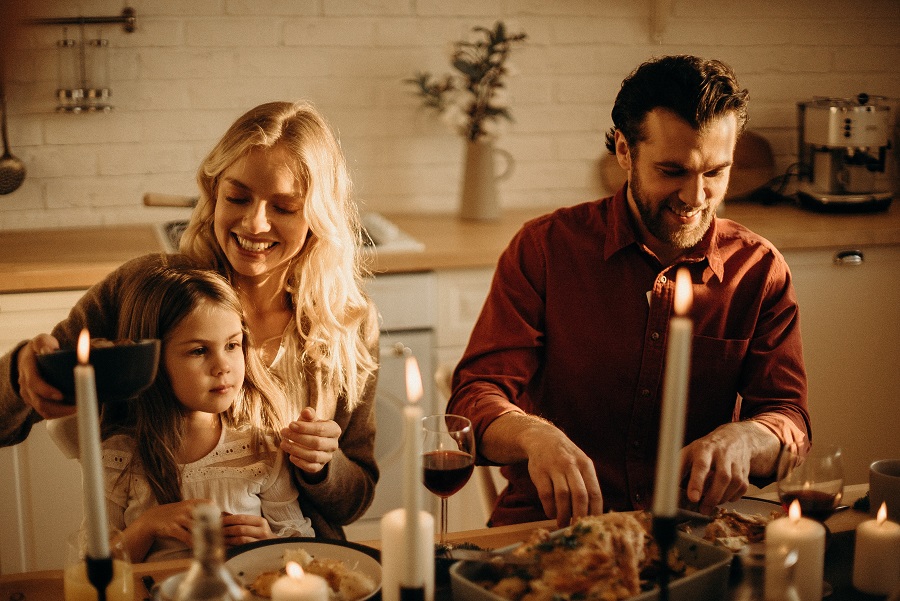 The oven is taken by the turkey, so not much else can be baked. But not everyone has a deep fryer at home, and the mess from that fryer will be terrible. Luckily, the air fryer can handle some of those sides that you would otherwise bake or deep fry.
You can also use air fryer Thanksgiving sides for something truly unique that won't make much of a mess at all. The combination of ease of use and ease of clean-up makes the air fryer a no-brainer for the holiday season.
In fact, you may find yourself using these recipes more often, not just as air fryer Thanksgiving dinner recipes.
Garlic-Rosemary Brussels Sprouts | Taste of Home
Twice Baked Sweet Potatoes | Fork to Spoon
Green Bean Casserole | Stuff Matty Cooks
Garlic Herb Butternut Squash | Heartbeet Kitchen
Hasselback Potato Bites | Eat This, Not That!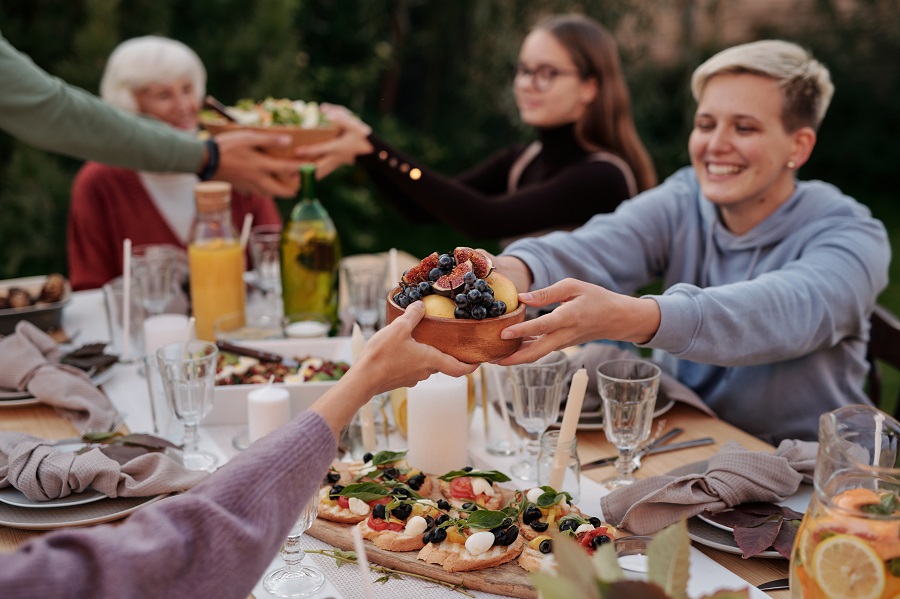 Air Fryer Thanksgiving Sides | Not Just Fried
We see the air fryer as a way to fry things without deep frying. But the air fryer uses a mixture of hot air and fans to cook the food. The hot air cooks the outside slightly faster than the inside, which is how you get that crispy, "fried" bite.
But you can also roast vegetables in an air fryer. Roasted vegetables are just veggies that are cooked a little quicker on the outside than on the inside. You can accomplish this by applying high heat to the veggies, just like in an air fryer.
Green Beans | Planted in the Kitchen
Mushrooms | The Kitchn
Cheese Biscuits | Two Sleevers
Corn Bread | Upstate Ramblings
Roasted Potatoes | The Recipe Critic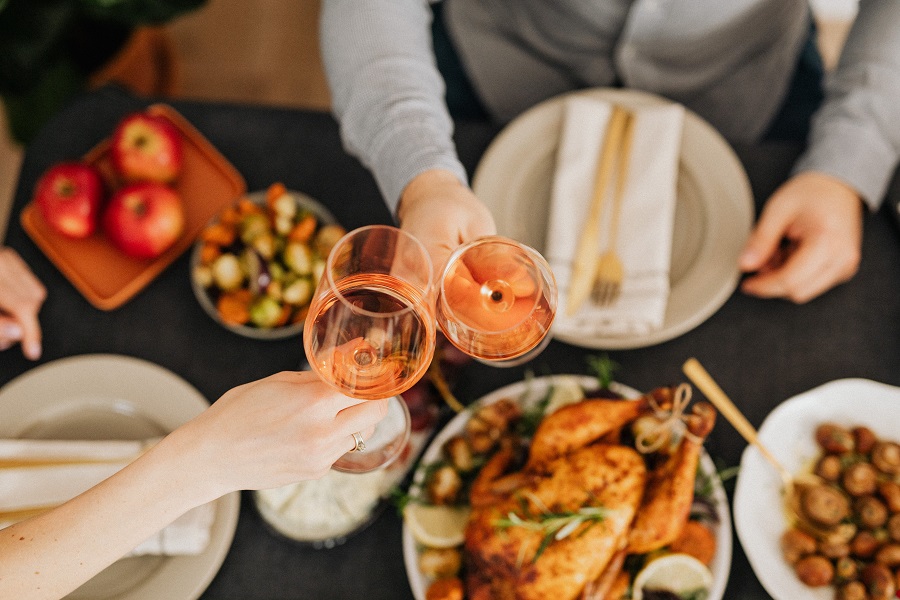 Thanksgiving Part 2: The Return of Thanksgiving Dinner
This is the sequel we all watch over and over again every year. There is just too much food on Thanksgiving to finish it all. Rarely will you come across a Thanksgiving celebration that measures how much everyone would eat exactly.
But the leftovers are rarely as good as they were when they were fresh out of the oven. That is where air fryer Thanksgiving sides and even main courses will benefit us all. We can use the air fryer to reheat the food and get that same experience we had on Thanksgiving.
Corn on the Cob | Best Recipe Box
Sriracha Cauliflower | White on Rice Couple
Baby Carrots | Everyday Family Cooking
Roasted Asparagus | Stay Snatched
Stuffing Balls | All Recipes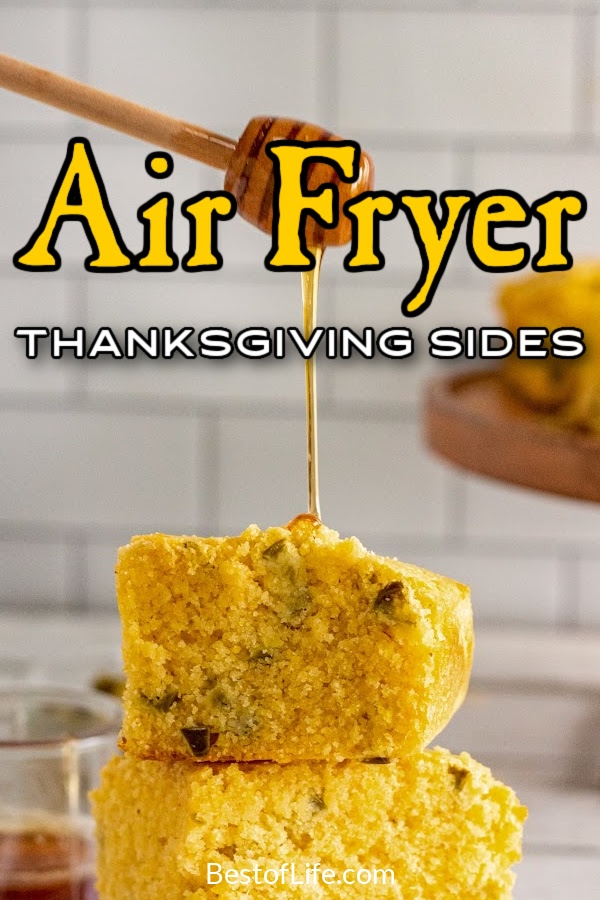 More Thanksgiving Ideas
Best Thanksgiving Appetizers for an Amazing Meal | Appetizers can easily be made in an air fryer. But sometimes you want something a little more classic.
Free Thanksgiving Printable Tags | Printable tags can add another level of beauty to your table setting.
Thanksgiving Dinner Recipes for a Feast | You can add so many different recipes to your family traditions. But you will need to find your favorites first.
Best Thankful Quotes for Thanksgiving | We all can use a reminder from time to time about the things we have in our lives that we should be grateful for having.
Instant Pot Thanksgiving Stuffing Recipes | The air fryer isn't the only kitchen appliance that can help on Thanksgiving.