The 4th of July is the perfect time to get outside and celebrate our country with an amazing BBQ, family, and friends. But it gets even better when you add a nice drink to the mix. There should of course be kid-friendly drinks at every 4th of July party, but that doesn't mean you can't have some spiked ones available for the adults. Better yet, make them red white and blue so they fit perfectly into the theme of any 4th of July, Memorial Day, or other patriotic celebration.
The best red white and blue drink recipes with alcohol will be patriotic, delicious, and refreshing for those warm, outdoor celebrations. Get your blender out, set out some drinkware, and enjoy!
Get our popular summer cocktail recipes ebook for only $2.99! These drink recipes are perfect for any thirsty desire!
The two most popular patriotic celebrations are Memorial Day and 4th of July, and both happen when the weather is nice and warm.
This weather also gives way to BBQ's and outdoor parties, which means you'll need refreshing beverages. These parties are rarely 21 and over, so there should be non-alcoholic beverages out and ready for your guests.
But, it's also a good idea to provide some alcoholic beverages for the adults. Using these red white and blue drink recipes with alcohol, your 4th of July party will be a hit.
Vodka Lemonade Slush | Homemade Hooplah
Frozen Bomb Pop Daiquiri | Supercall
Boozy Punch | Totally the Bomb
Patriotic Sangria | Certified Pastry Aficionado
Bomb Pop Shots | Drinks for Drinkers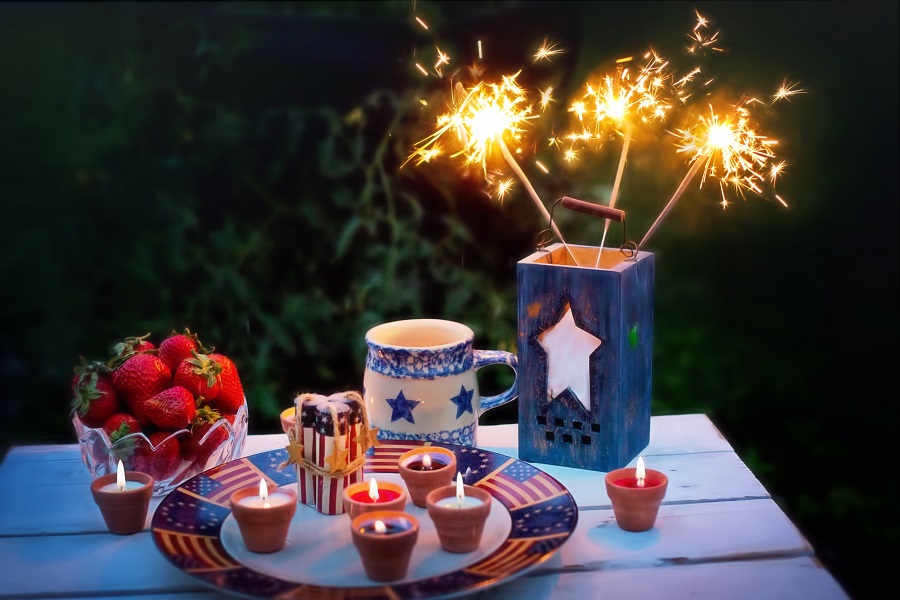 Pop Rocks Shooters | The Decorated Cookie
Firecracker Cocktail | Budget Savvy Diva
Wine Sparklers | Fox and Briar
Red White and Blueberry Margarita | Gimme Some Oven
Skittles Vodka | Mix That Drink
More Cocktails
15+ Tequila Drinks that Aren't Margaritas
Tequila Cocktails for Parties | One with Life Tequila
The Perfect Mojito: Shopping List and Tips
Best Sangria Recipes to Sip on