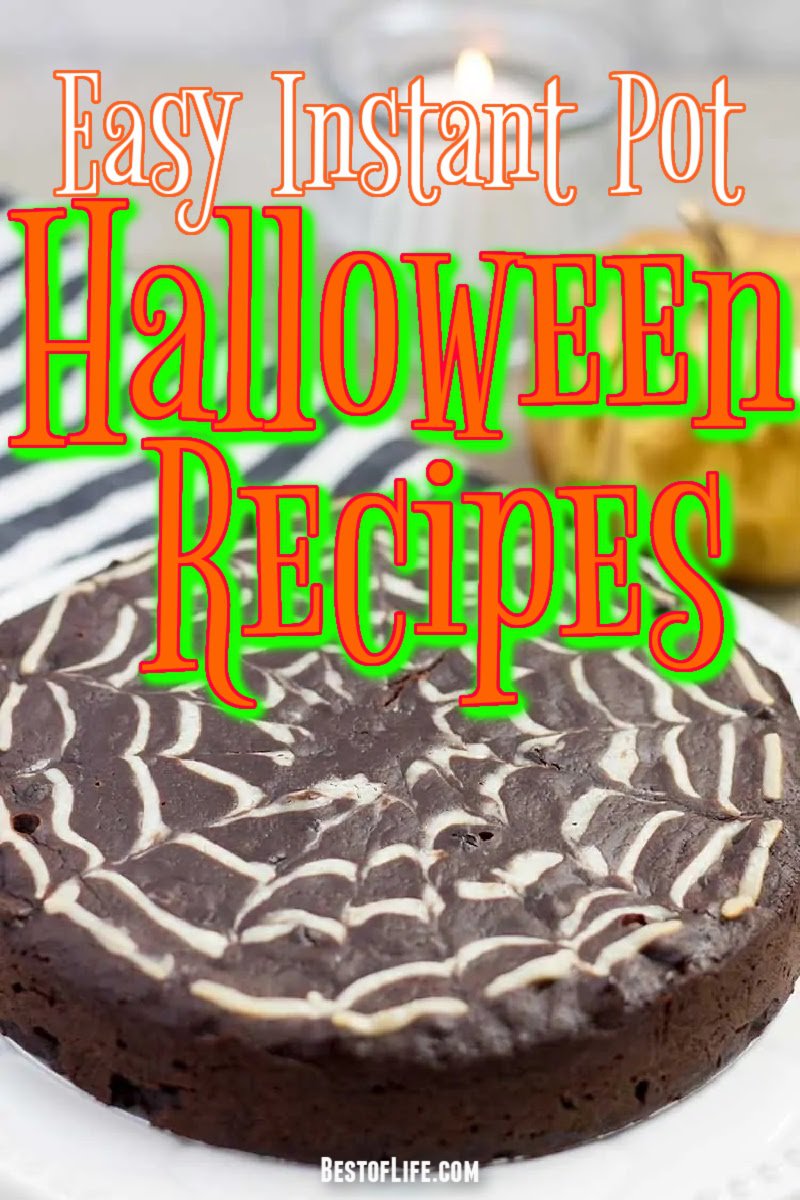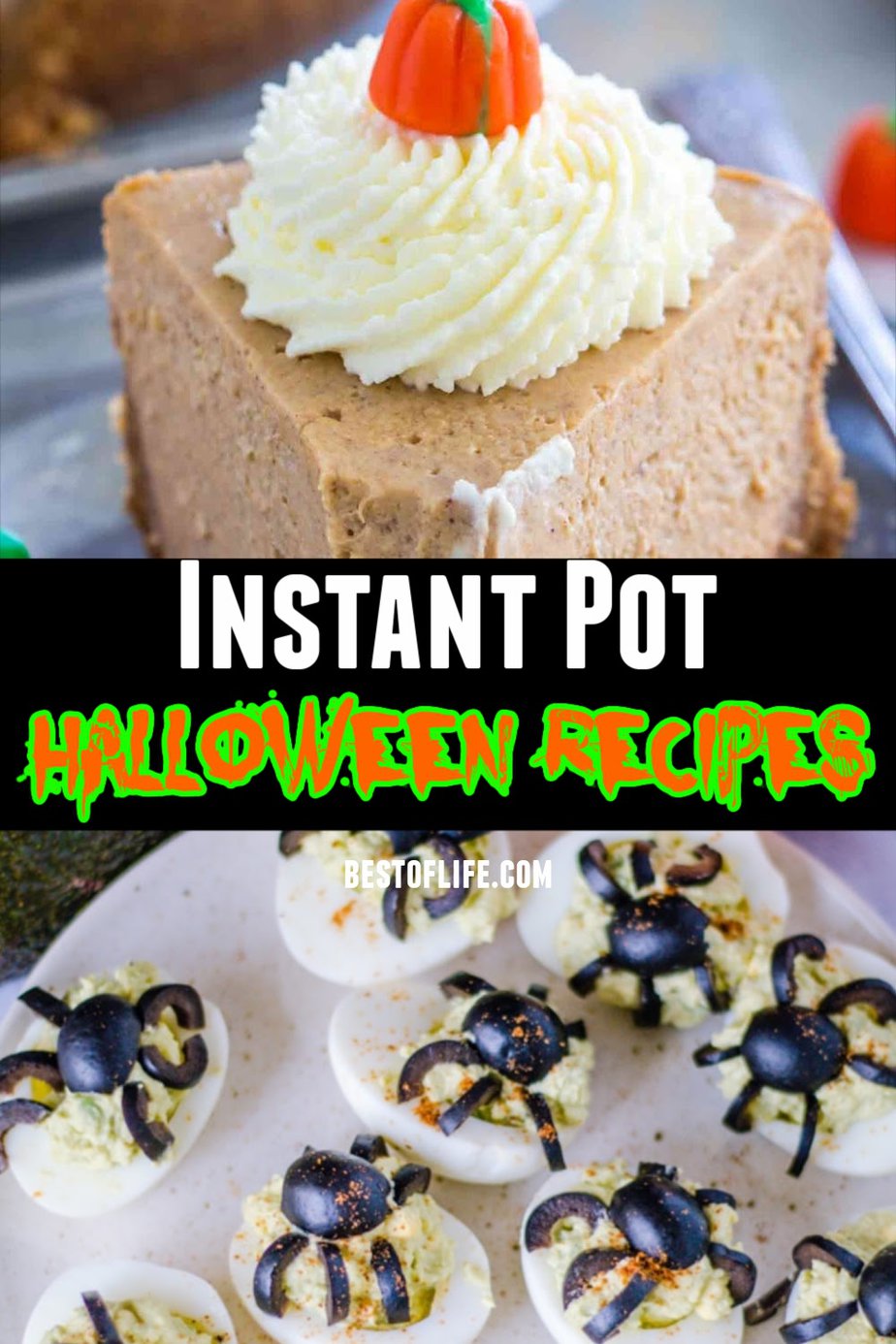 Halloween recipes are fun to make and even more fun to eat. There are so many classic Halloween recipes like cupcakes, pies, and candies. But cooking tech has advanced since the first spooky recipes were ever shared. We now have things like crockpot and Instant Pots that make cooking easier. You can even use Instant Pot Halloween recipes to make something scary delicious in a matter of minutes.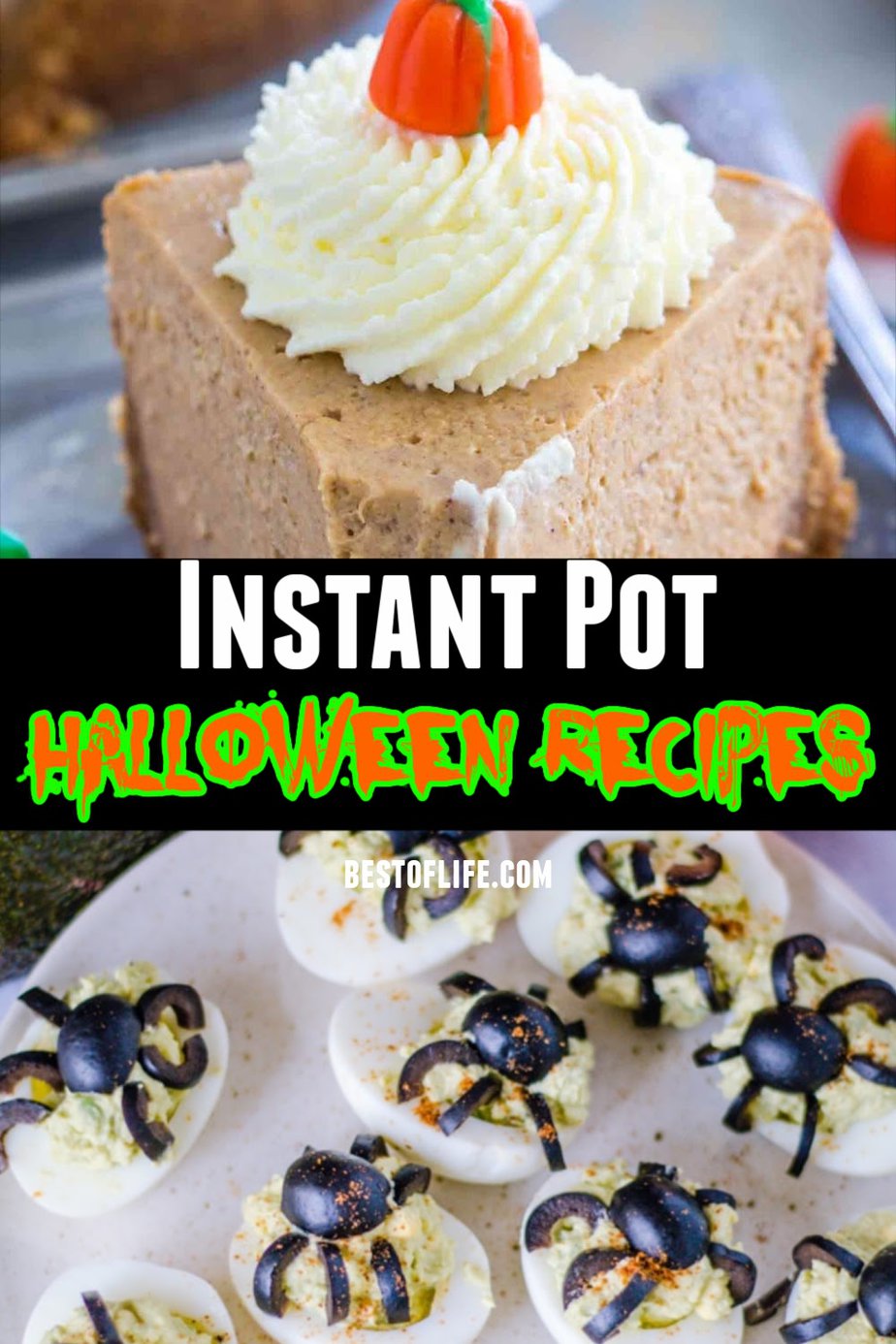 Instant Pot Halloween recipes are easy to make and can help you get in the spooky spirit of the season. There is nothing like enjoying food from a specific holiday.
That is why so many places are focused on making sure you do not overeat during the holidays. Halloween is no exception.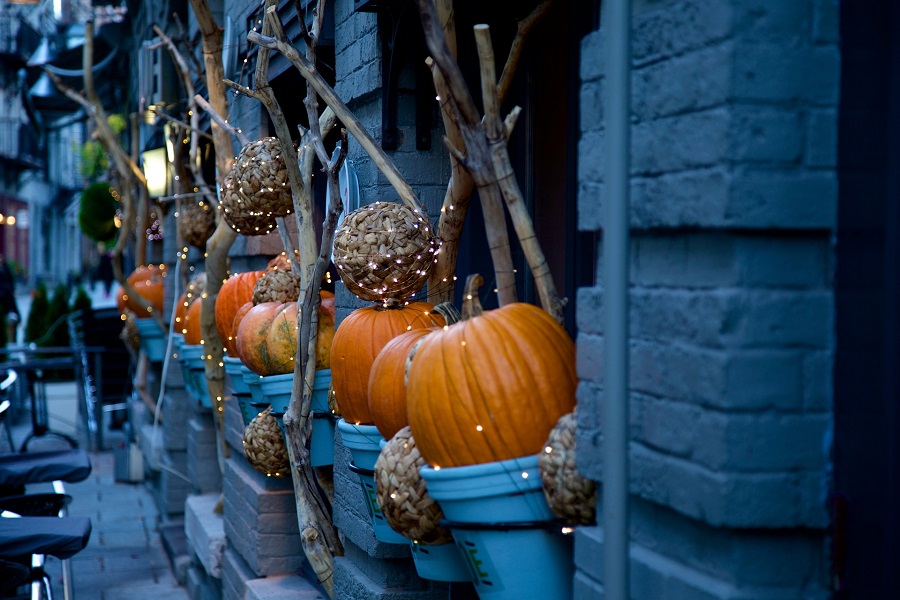 In fact, Halloween is al about treats now a day. Of course, people often think of their favorite candy when they think about Halloween.
But there are so many other recipes that utilize pumpkins, apples, and other seasonal ingredients. The best part is you can serve them up in creepy ways to make them Instagrammable.
Pumpkin Chili | Savory Nothings
Spooky Lemonade | Awe Filled Homemaker
Instant Pot Apple Butter | Adventures of Mel
Instant Pot Pumpkin Cheesecake | Sweet and Savory Meals
Pumpkin Soup | Noshtastic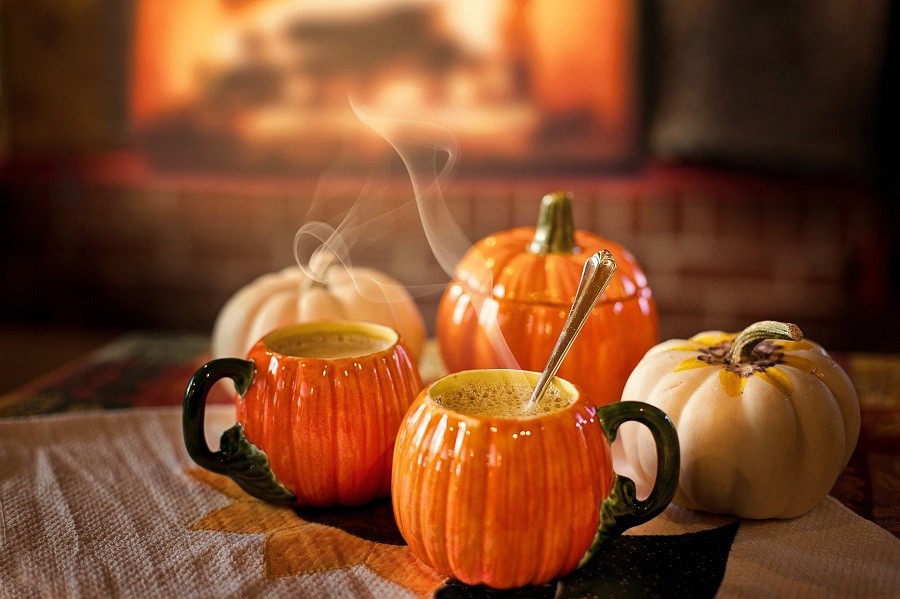 Scary Good
Instant Pots are used to make great dishes in a hurry. You can make some pretty amazing things with your Instant Pot.
When was the last time you made a candy corn flavored cheesecake? Instant Pot Halloween recipes are just as good. The only difference is the presentation.
Pumpkin Cake | A Sparkle of Genius
Candy Corn Cheesecake | Pressure Cooking Today
Muffin Bites | This Old Gal
Pumpkin Chocolate Chip Cake | Life Family Fun
Caramel Apple Cobbler | 365 Days of Slow Pressure Cooking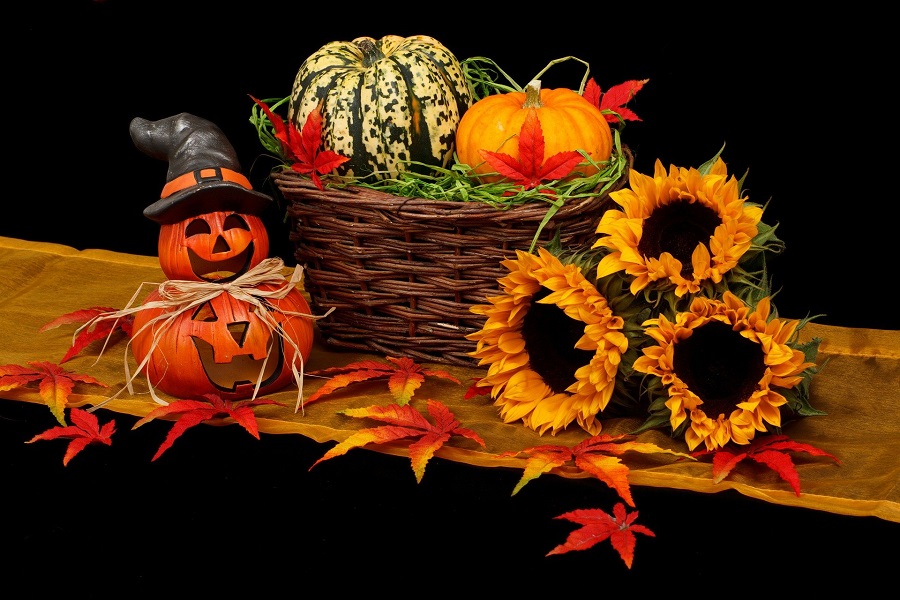 Spooky Presentation
There are many fun aspects to making Halloween recipes. But you will have the most fun with the presentation. A pumpkin puree could be delicious. But what if it is served in a skull shaped bowl or topped with olive "eyeballs"?
Sure, this doesn't sound appetizing and it may not look as good as a gourmet dish served at French Laundry. But it is fun and it will taste amazing.
Halloween Brownies | The Foodie Eats
Deviled Eggs | Kroll's Korner
Monster Mash Popcorn | Picky Eater Blog
Pumpkin Puree | Kitchn
Spider Web Cheesecake | This Old Gal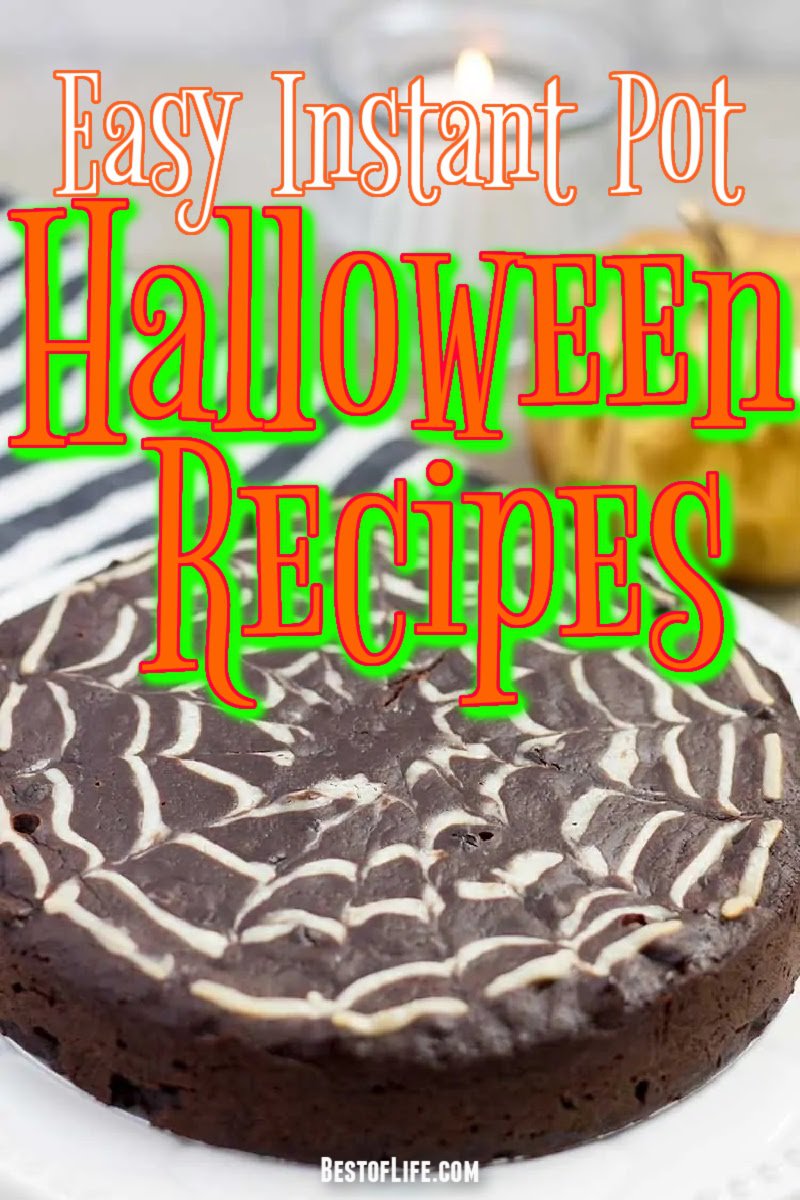 More Halloween Ideas
DIY Couple Halloween Costume Ideas for Disney Fans
Halloween Cocktails with Whiskey
27 Halloween Decorations for a Spooky Party
40+ Pumpkin Carving Ideas for Halloween