Adult Halloween Games for a Spooky Gathering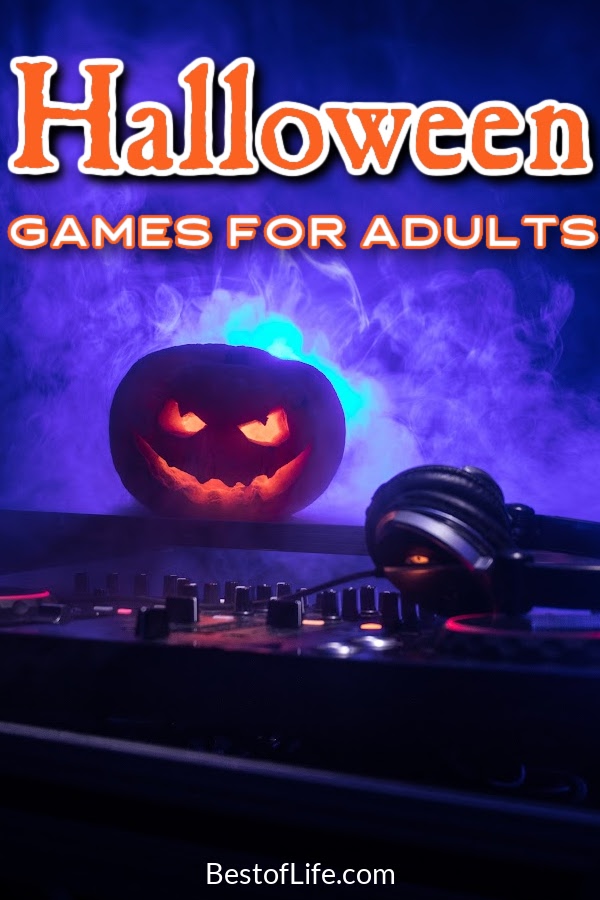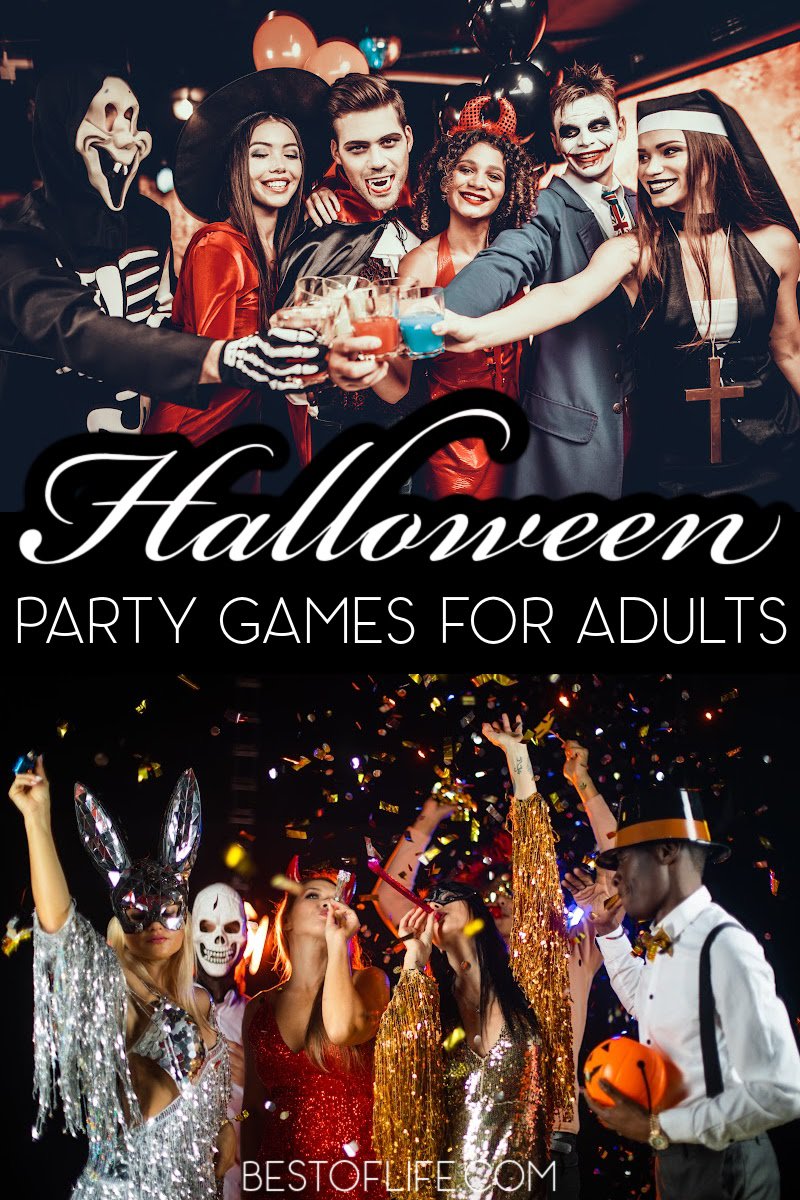 Halloween parties are happening all around the country during this time of year. Some are happening on Halloween, and others fill our October weekends. But that frequency can mean boredom pretty quickly. That makes fun adult Halloween games all the more important.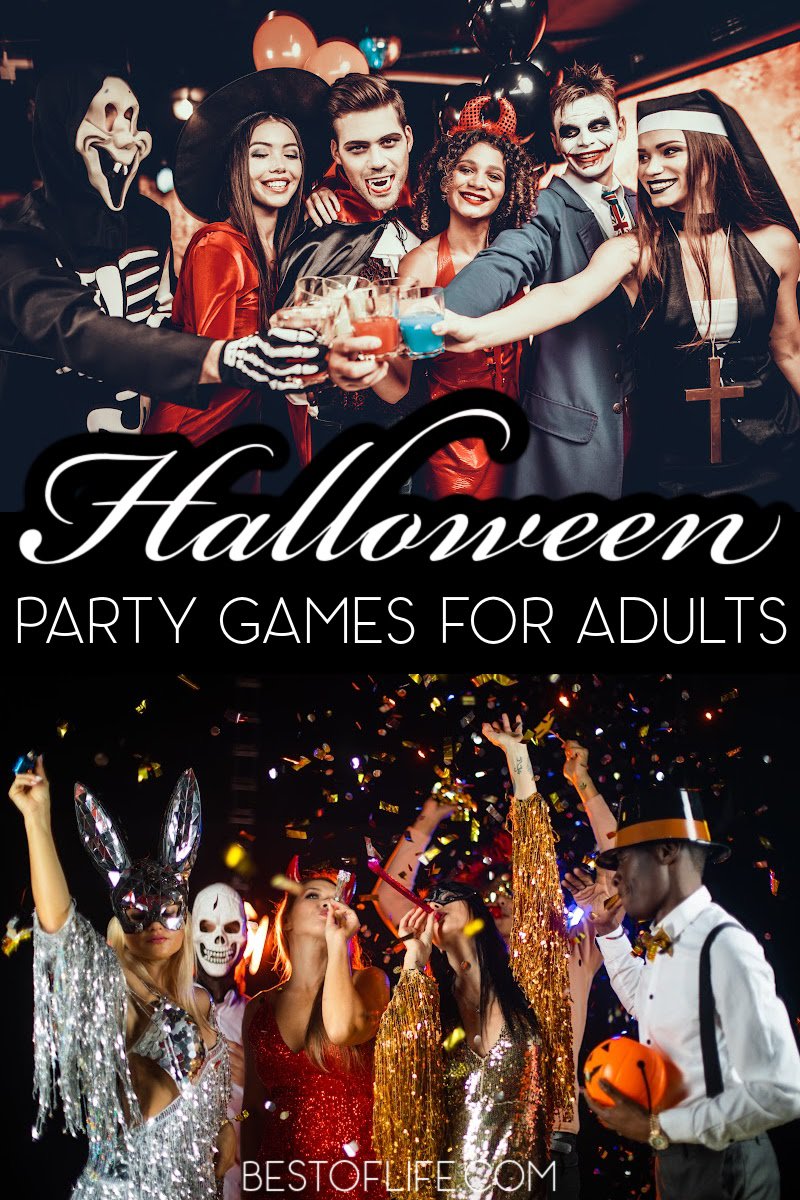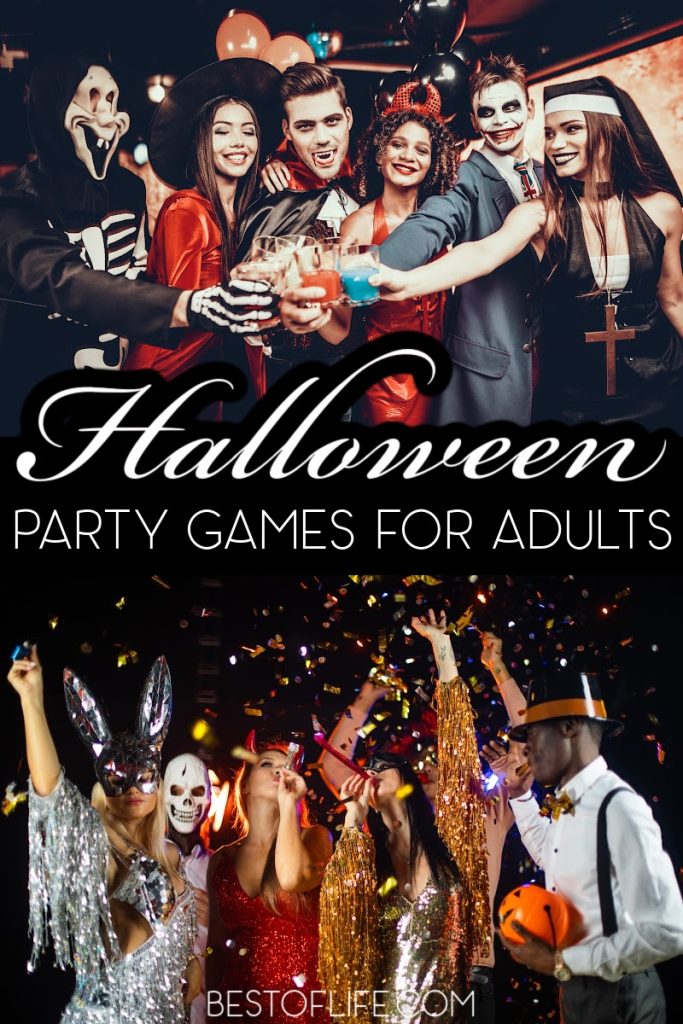 The best Adult Halloween games are also the best Halloween party activities that will fill our time between Halloween treats and jello shots. The holidays are a fun time of year, but they can get a bit redundant.
The first holiday of the holiday season is Halloween, and everyone is ready to party. We are coming off of summer, which feels like it just ended, and we have had to say goodbye to extra vacations, travel dates, and more.
But Halloween gives us an excuse to start throwing some parties! Unfortunately, that usually means everyone wants to host one, and we can end up going to at least one Halloween event every weekend in the month of October.
That's not to say we aren't having fun at all of these Halloween events. But you can only have so much fun with a plate of worms and eyeballs soaked in blood (spaghetti and meatballs with marinara sauce). That is where adult Halloween games can make a real difference.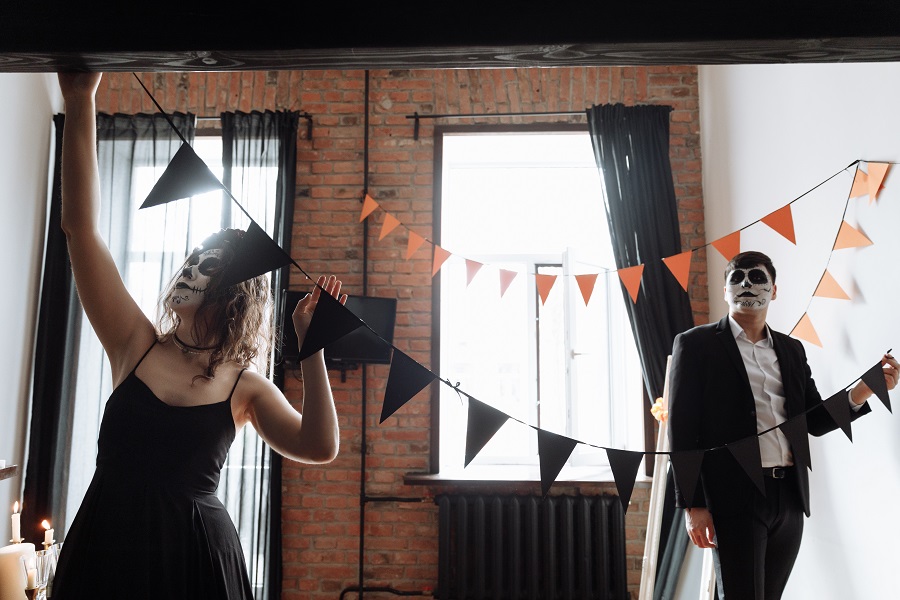 These games are meant for adults because of many different factors, like rewards or themes. But the point of them is to increase the amount of fun we have at Halloween parties. They also are a bit different from the norm.
The average Halloween party is basically a horror-themed party with the lights off. Again, nothing wrong with that, we all enjoy a good party. But you have the opportunity to make your party stand out above the rest.
Sure, hiring a taco truck and DJ will turn things up a notch on their own. But adding fun games for Halloween parties is just another level.
Hide and Spooky | Elfster
Finish My Horror Story | One Crazy Mom
Creepy Conversations | A Silly Whim
Cornhole Bag Toss | Horizon and Decor
Punch Pong | Romper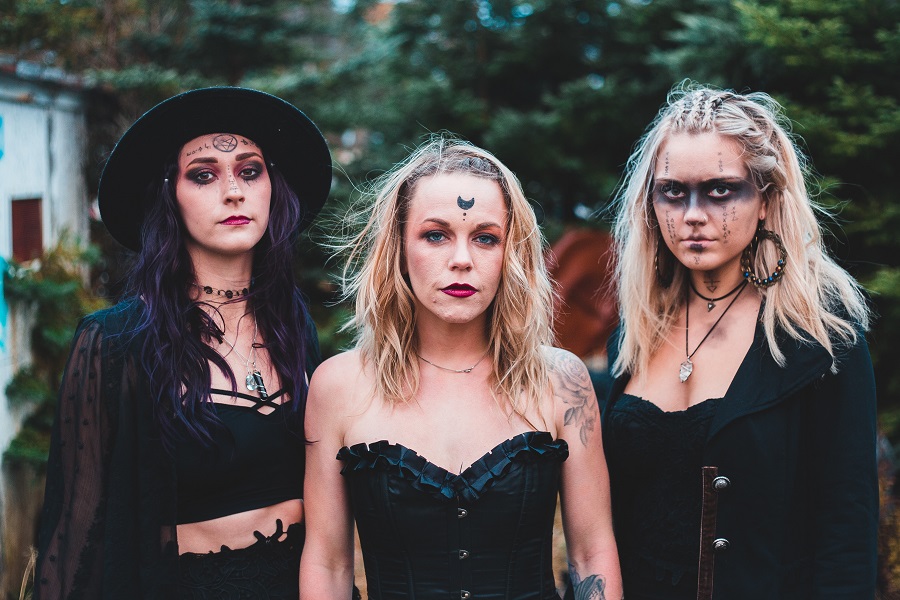 Adult Halloween Games
What makes a party game an adult game? It could be many things, like pinning the penis on the man at a bachelorette party or any one of the numerous drinking games. Ultimately, the theme or content of the game is important.
It should be something far more mature than is appropriate for a kid. Halloween is filled with treats for kids, scares for teens, and even scares for adults. But adults need to make their own versions of treats. These games are treats for adults at Halloween parties.
Spooky Scavenger Hunt | Gwen Moss Blog
Magic Potions | The Holidaze Craze
Bobbing for Liquor | eHow
Halloween Mystery Box Game | The Spruce
Spooky Cocktail Contest | Sarah Scoop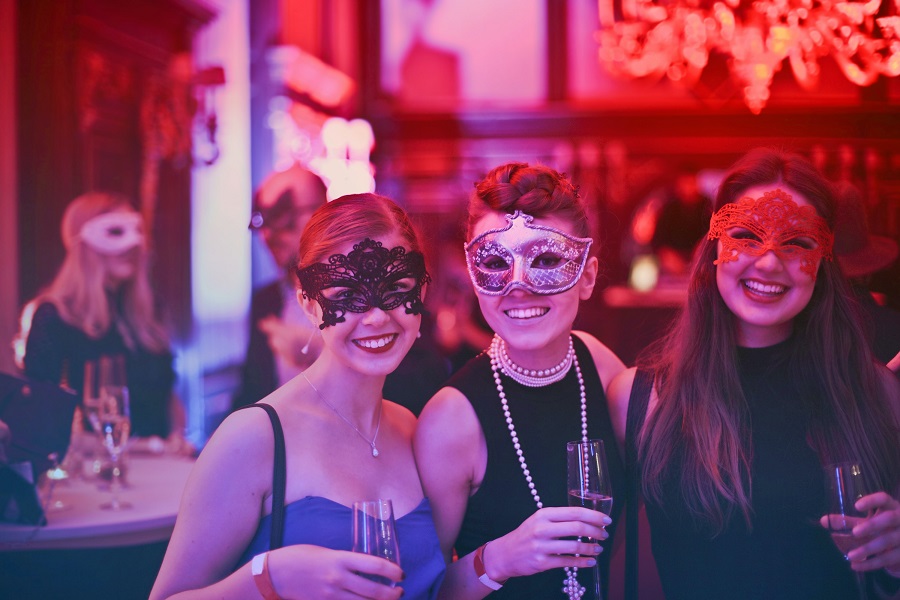 Customize the Games
These adult Halloween games are already perfect additions to any Halloween party. Each game comes with its own set of rules and guidelines for winning and losing. But those rules are not laws.
You can easily customize these games to fit your theme or your group of guests. Just change the rules where you need to or add some game pieces to the mix that fit your needs. Have fun with it, and enjoy a happy and fun-filled Halloween!
Gross Food Guessing Game | Play Party Plan
Name the Monster | Luvze
Halloween-Themed Bowl Game | Fun Cheap or Free
Trick or Treat Shots | Popsugar
Two Truths Halloween Remix | Cosmopolitan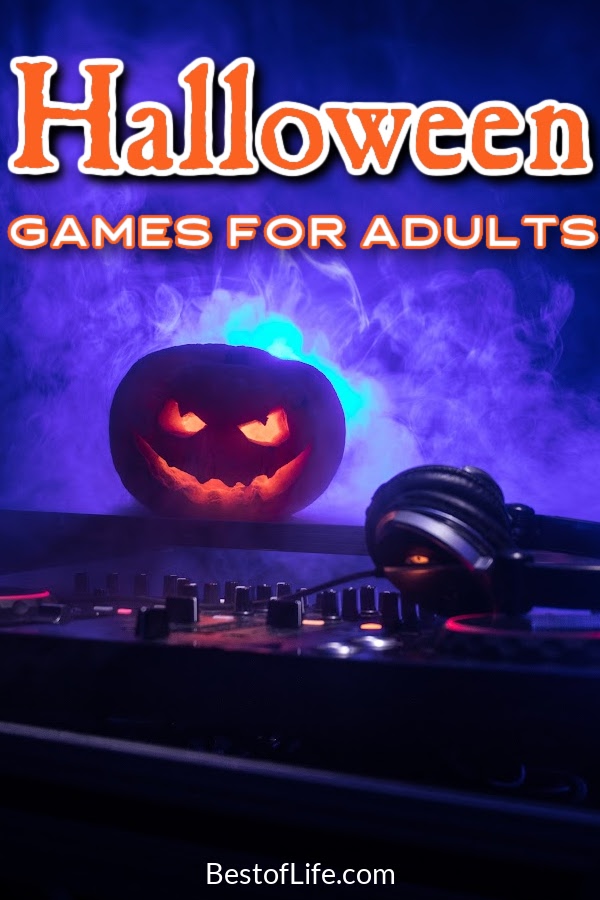 More Halloween
Halloween Letter Board Quotes and Sayings Ideas | Letter Boards are not very scary at all. But you can put some scary thoughts together on one, and then it becomes very creepy.
Halloween Party Aesthetic Ideas | Hosting a Halloween party means getting the aesthetic down first.
Pumpkin Spice Martini with Baileys Recipe | Are we doing it right if pumpkin spice is not on your invite list?
DIY No Carve Pumpkin Decorating Ideas | You don't have to run the risk of losing a finger just to decorate a pumpkin.
Halloween Cocktails with Whiskey | Whiskey is perfect for Halloween parties. You can drink it as is for a dark drink or add some murkiness to a cocktail.