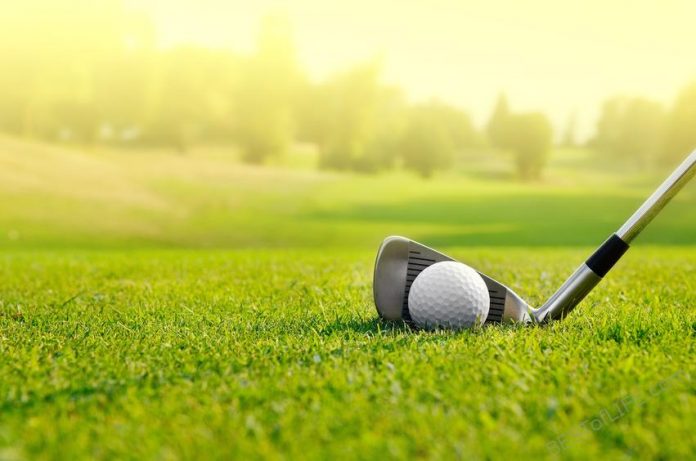 This site contains affiliate links. Please read our Policies for information.
There are many reasons to visit Orange County. Many of those reasons are the same reasons why we choose to raise a family here. On any given day, you could visit the beach, enjoy great food, partake in community events, visit Disneyland and so much more. However, you can't forget the classics like golfing. There are numerous golf courses in Orange County that are worth a trip. The weather, views, and overall atmosphere of Orange County help make it a perfect golfing destination.
Tie on those golf shoes, practice that swing and head to some of the best golf courses in Orange County.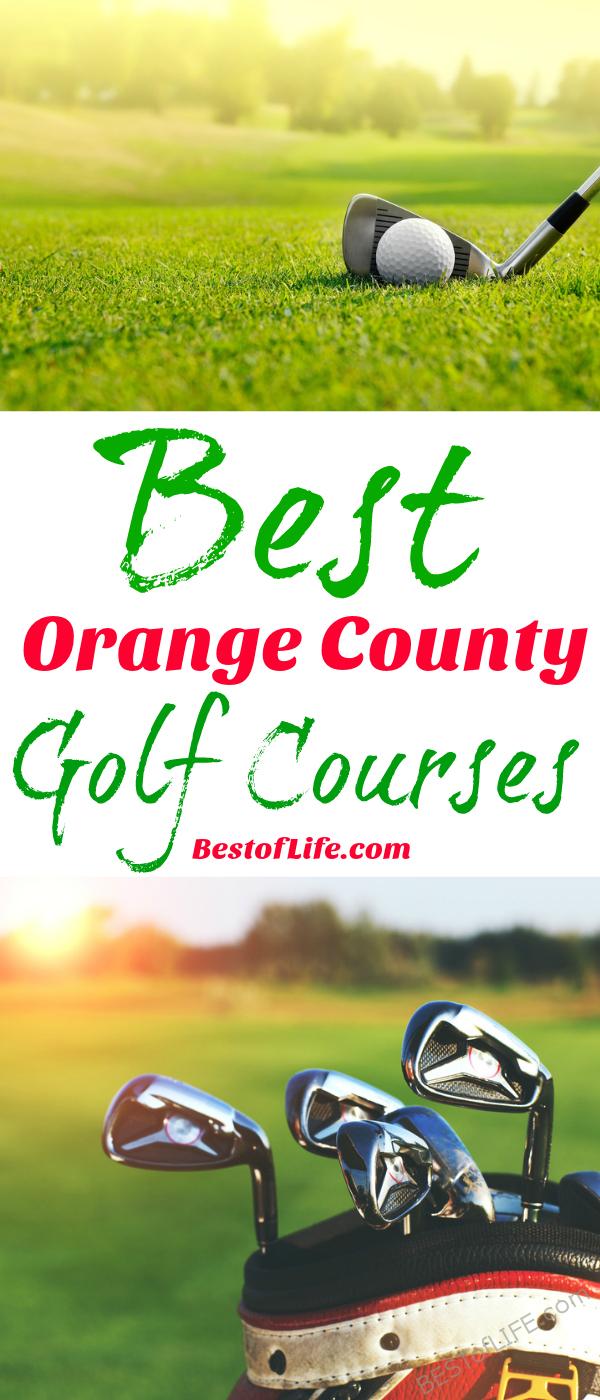 If you are heading out to Orange County on a trip don't forget your travel essentials! I never leave home without my favorite suitcase, travel cosmetics kit, neck pillow, chargers, battery pack, backpack, and my comfy walking shoes!
Arroyo Trabuco Golf Club is one of the best golf clubs in Orange County. The restaurant called O'Neill's is one of the best dining experience on a course you can have. O'Neill's is Open from 6:30am-9:00pm. Green prices differ depending on club membership status, for members, prices range between $40-$70 depending on the time of day and what day you visit. For non-members, prices range from $45-$105. You can even take a class with different focuses that range from $99-$129.
San Juan Hills Golf Club | 32120 San Juan Creek Rd, San Juan Capistrano | (949) 493-1167
You spend plenty of time outdoors when golfing, so you want to take advantage of the area. San Juan Hills Golf Club is where you will get some fantastic SoCal views. Recently, the 19 Sports Bar and Grill went under renovation has transformed into an amazing restaurant. Green prices range depending on the day as well as membership status from $25-$75. Golf lessons are offered, with one on one lessons available as well.
When it comes to golf courses in So Cal, San Clemente Municipal is among the most scenic and well-known courses. Prices for the greens are relatively standard at just $36 or less for standard players and $28 or less for residents. Junior players are always half off at this course, making it a family-friendly option. There isn't a restaurant so bring your own food if you plan on being out all day. You can also have a private lesson or two if you need one or just want to improve your skills. Lessons range in price, for private lessons are from $35 or less with cheaper options available as well.
Tijeras Creek Golf Club | 29082 Tijeras Creek Rd, Rancho Santa Margarita | (929) 589-9793
Tijeras Creek Golf Club has a layout of the greens that are meant to offer challenges, beauty, and fun. Everything from the greens themselves to the trees that surround has a purpose. You can schedule your tee times with varying prices ranging from $40-$130 depending on the time of day and membership status. Once you've finished your game(s), head over to TJ's Cantina for some amazing grill specials in an informal setting. The restaurant is open from 10:00am-dusk during the week and 7:00am-10:00pm on weekends. Golf lessons are offered at Tijeras Creek Golf Club, and rates vary depending on instructor and lessons requested.