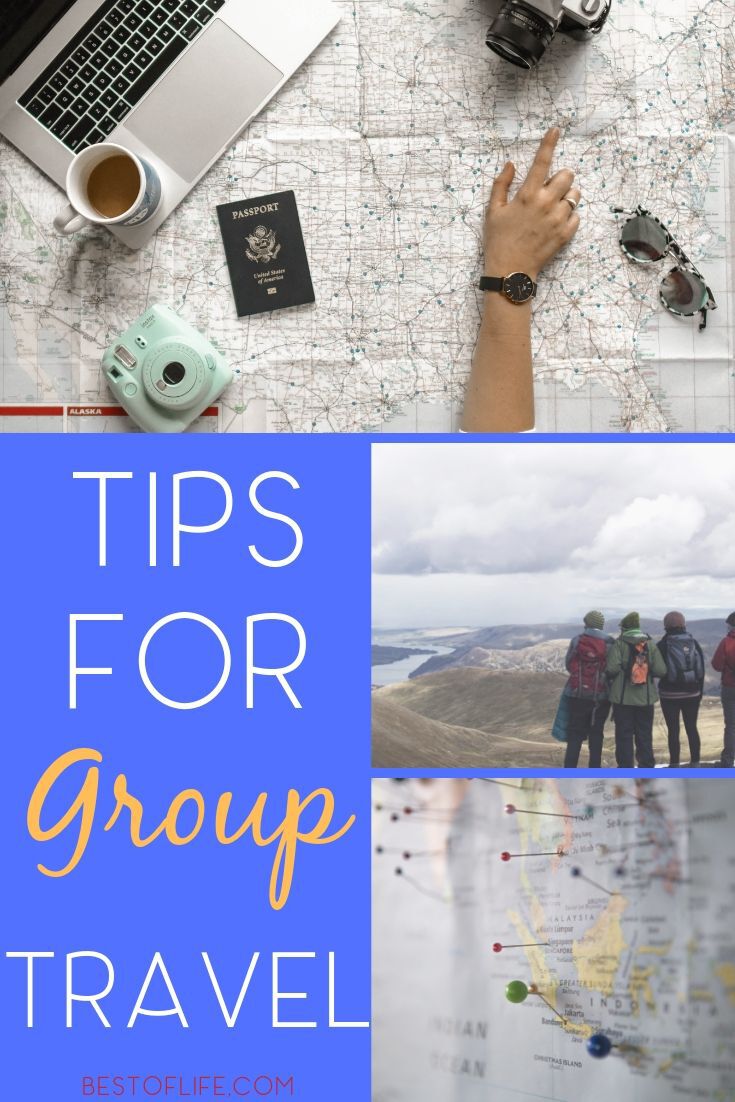 There are many different ways we travel. That doesn't pertain just to the mode of transportation either. There are times when we travel alone for work, or as a couple for romance. But there are also times when we travel in larger groups. What constitutes a group? A group is three or more people. Things get a little more difficult when you travel as a group. That is why everyone could use the best group travel tips no matter what size your group will be.
Before you head out for a group trip you may want to utilize some of the best group travel tips for both small and large groups.
Traveling as a group, with three or more people is always a recipe for the best travel experiences. So many different memories can happen during this trip and so many fun interactions.
But that recipe can go wrong without proper travel planning. Managing everyone's time isn't an easy task, especially when everyone has their own preferences.
What you consider fun may not be fun for someone else in your group. But does that mean you should skip your fun activity altogether just because one person in your group doesn't like it?
The best group travel tips can help you find the answer to that question and so many more.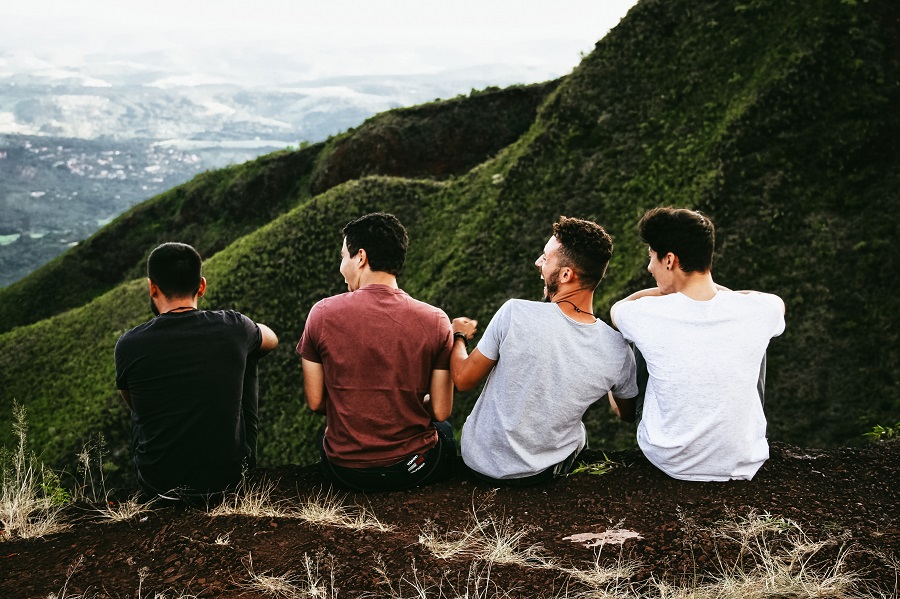 Small Group Travel Tips
A small group of people, for the purpose of these tips, is considered 3 to 5 people. This is because this is the average size of a family in the US.
When it comes to traveling, many of us will find ourselves as part of a small group. Many of the tips for small groups can be utilized for large groups as well. But there are some tips that are specifically for smaller groups like a single-family.
Hotel Room
The hotel or resort accommodations are very important for groups of any size. However, many people find this as a spot to save money. The logic is if you aren't spending much time in your hotel room, who cares how big it is.
That logic may work for couples or for solo travelers but not for groups. It is important that everyone gets a good night's rest. For groups of 5 or less, get a room that offers two bedrooms.
If you want, book two separate rooms. Just make sure to give everyone their space.
Reservations
There are always activities that allow you to make reservations in advance. Try to give everyone in your group one activity each that they can reserve.
Solo travelers and couples enjoy letting the wind take them wherever it wants. But when you're in a group, playing by the seat of your pants will not work.
You don't need to create a full schedule for small groups. But having at least one activity on your itinerary each day is a great place to start.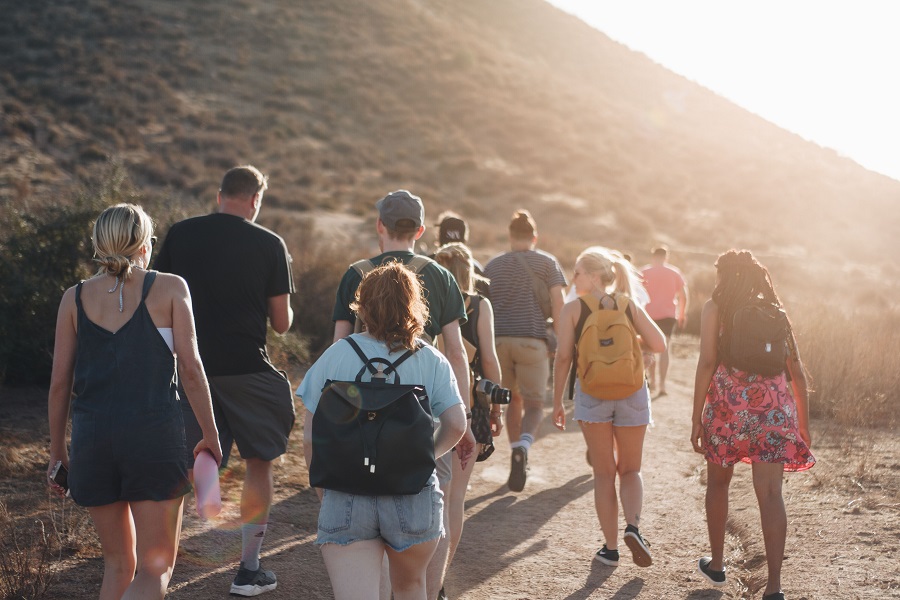 Different is Good
One mistake a lot of people make when they travel is they take a one-size-fits-all approach to plan their trips. Don't plan each trip the same way.
The methods could be similar but each place you travel to is different. Especially if you plan on traveling in a small group. Start with choosing a place that has something for everyone in your group.
From there, you can find a place to stay and activities. Just remember that you can take your time each day, no need to rush around to get to every activity or the next reservation. Have fun.
Large Group Travel Tips
Large groups are an entirely different travel experience. Trying to manage everyone's wants and likes can become daunting.
So daunting that you may want to just give up. But there are some group travel tips that will keep you sane and provide you with a great time.
Elect a Leader
In most travel cases, going where the wind takes you is a great idea. You will experience things you weren't expecting and might learn a thing or two.
But when you travel in a large group, that wind is different. You should elect a leader of your group, maybe two who will do the majority of the planning.
Your input should be welcomed but not everyone will get everything they want. This is the leader's job to decide what works best.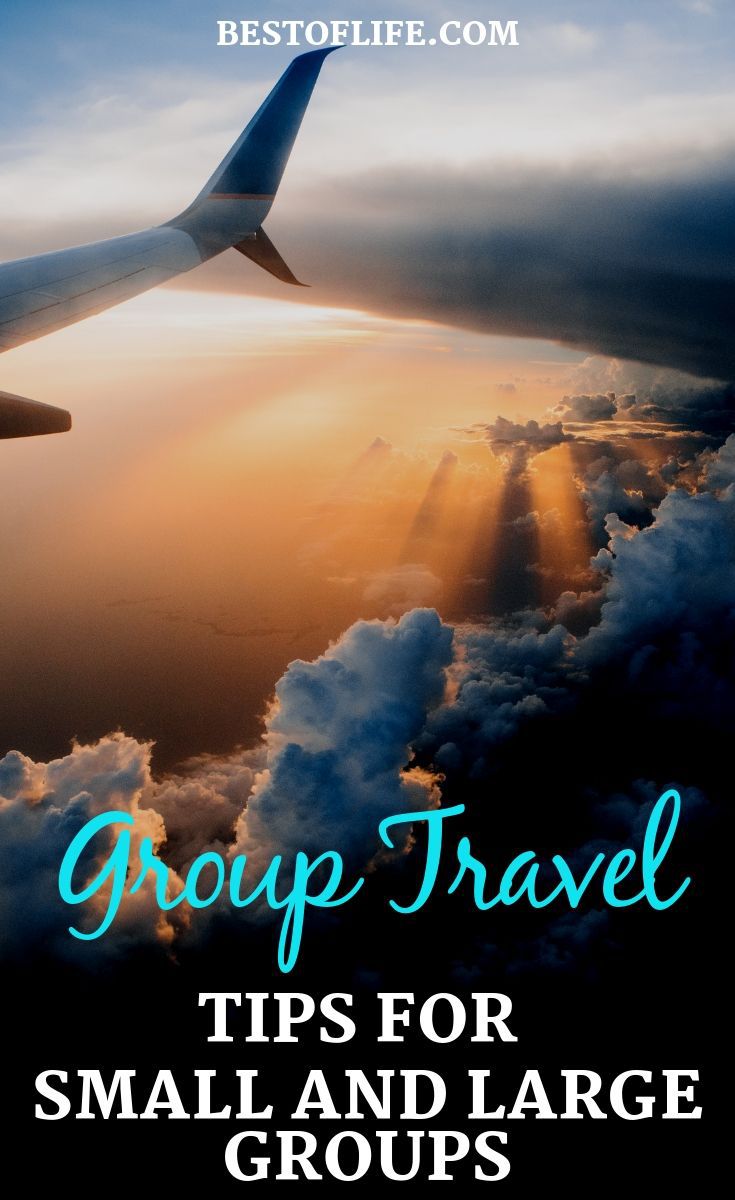 Budgeting
Everyone who is going on this trip should decide on a budget per person. This budget will help the leaders decide what activities to do and how many can be done.
This budget will also help you find accommodations, mode of travel, and could even shorten your group. This topic could be a dangerous one to discuss but it is important.
That budget should include the mode of transportation, accommodations, and a few activities. Food, drinks, and souvenirs should be up to each person individually.
Different Places to Stay
Today, there are more options than just hotels. In fact, you may find that the majority of the hotels in the place you want to visit only sleep up to 5 people. You're then forced to find alternative places to stay.
You could always book multiple rooms and that is a great idea. But there are more affordable options. Airbnb is a great option for larger groups.
Everyone could get their own room, a shared space, and multiple bathrooms. What could be better than that? The thing to be sure of though is price. Airbnb will show the base price of the house, apartment, or condo on the search page.
But there are other fees as well that aren't included in the base price. Make sure you click your way through and read ALL of the content provided for each place you consider.
Splitting Up
Whatever you do, do NOT be afraid to split up. There is no reason to stay together all day, every single day of your trip. For example, three people from your group might want to go see a show or do a specific activity.
The rest of your group may not enjoy that activity. Split up so that everyone can have a great time. Not only will this keep more people happy during the trip, but it also gives you an opportunity to discuss things later.
After all, one of the best aspects of traveling is sharing your experience through photos and stories with other people.
More Travel
Best Apps for Travel Planning | Save Time and Stay Organized
Turks and Caicos Resorts Luxury Travel Collection
Best Things to Do in Central Park
Best Things to Do in Hilton Head with Kids