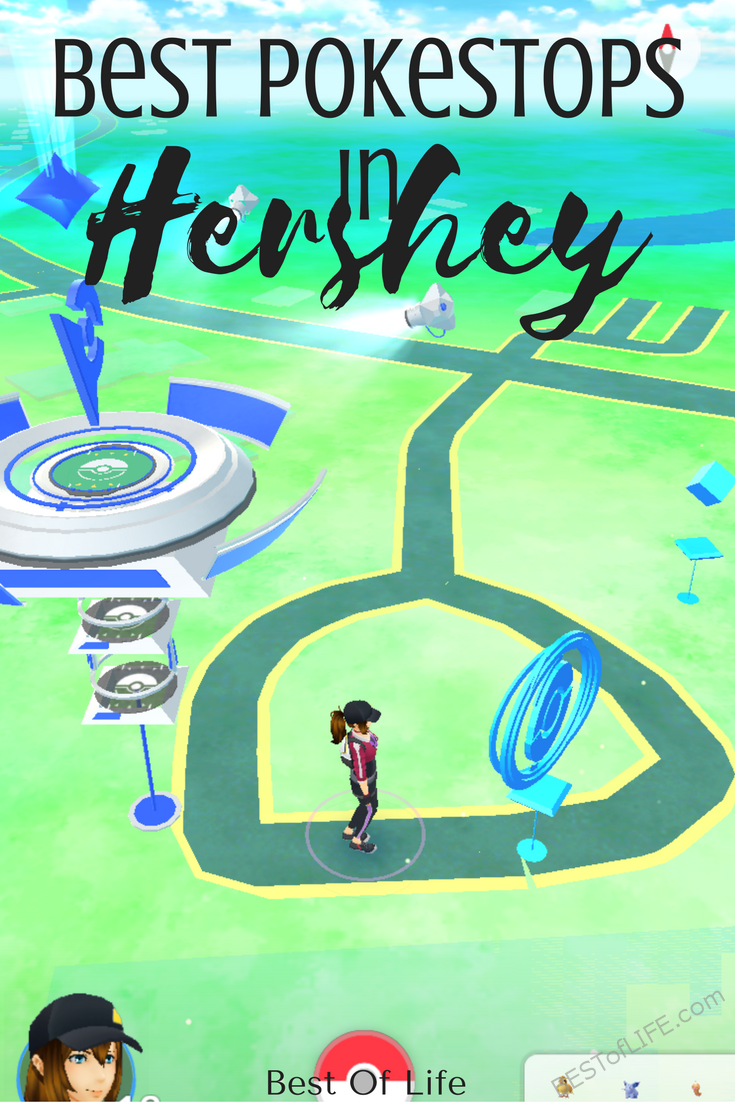 As Pokemon Go quickly and quietly takes over the mobile gaming world, you might have noticed that it's possible to find Pokestops pretty much anywhere. It's not uncommon to see people walking around staring at their phones but at least now we know what they are doing! Today I'm on a mission to share with you the best Pokestops in Hershey, Pa.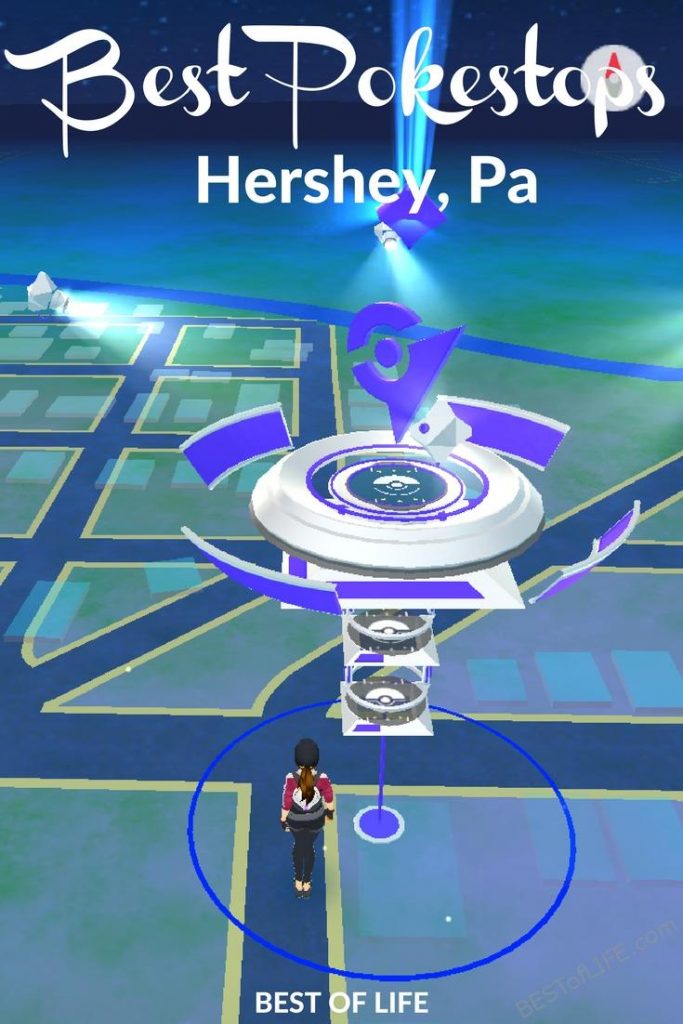 Hershey is known as the "sweetest place on earth" because of the Hershey's Chocolate Factory! There are also some other great spots in and around Hershey that are great for playing Pokemon Go. Because Hershey is such a popular tourist location there are TONS of Pokestops and most of them are grouped together so you can easily access more than one at a time. The next time you are in town, get out your phone and take advantage of these awesome Pokestops in Hershey.
Pokestops in Hershey, like other popular places, are great for collecting items and taking advantage of Lures!
There are few things you need to get started: a smartphone, the Pokemon Go app, a portable battery pack, and most importantly you will need common sense! It never hurts to have a comfy pair of walking shoes and a gps or location savvy friend!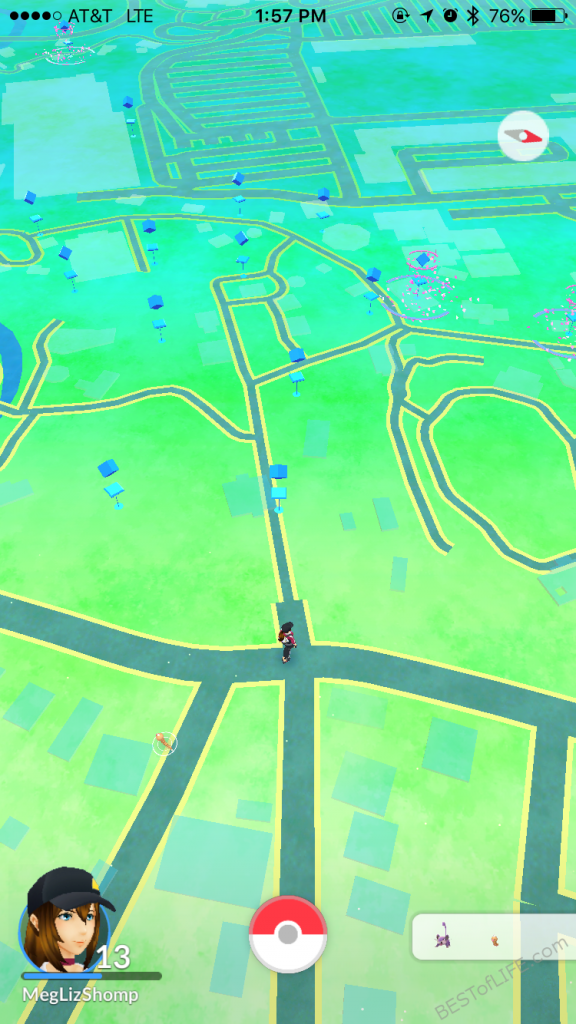 Hershey Park
I don't know how else to explain this one than to say it is UNREAL. There are pretty much Pokestops as far as the eye can see in Hershey Park. Before you get too excited about buying park tickets I will also say that it's possible to take advantage of some Pokestops without actually entering the park. If you already have plans to visit Hershey Park I would say DEFINITELY bring a battery back up and take advantage of all the Pokestops along the way. There are tons of them, you'll be glad for the extra power boost.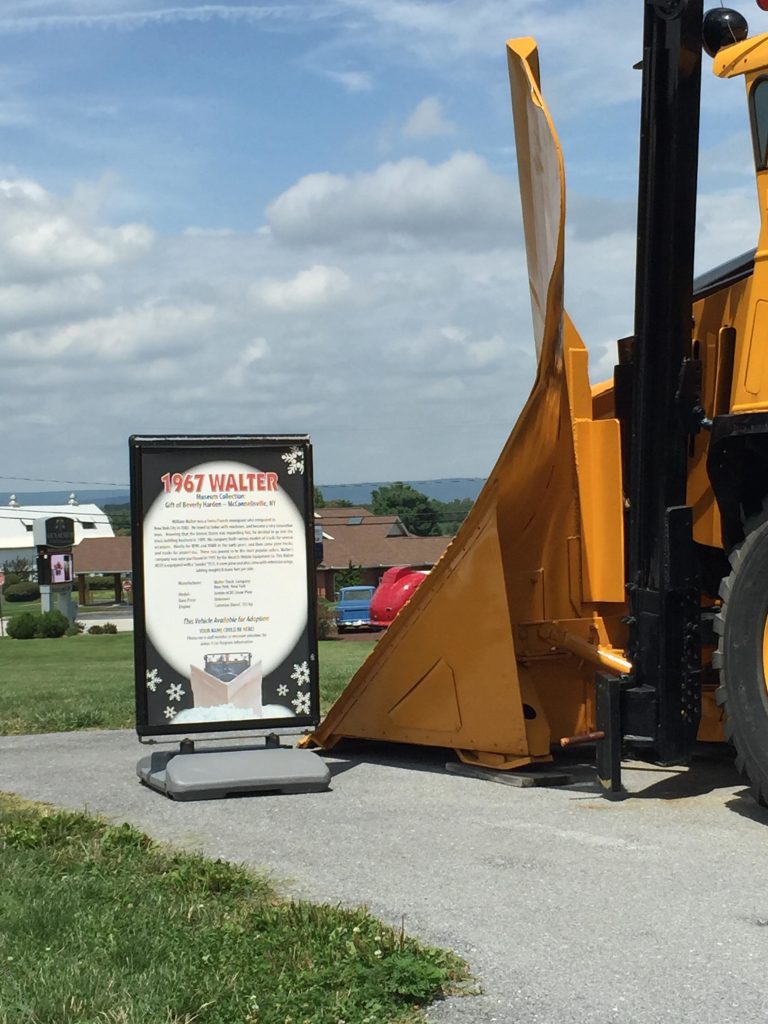 The Antique Auto Museum
This one is pretty fun. The Antique Auto Museum in Hershey is awesome. It's a cheap admission, it's stuffed to the gills with amazing antique cars, trucks, accessories, and more. Not to mention there are three Pokestops here all within a few steps of each other. It's definitely one of the best places to gather supplies and hang out for an afternoon!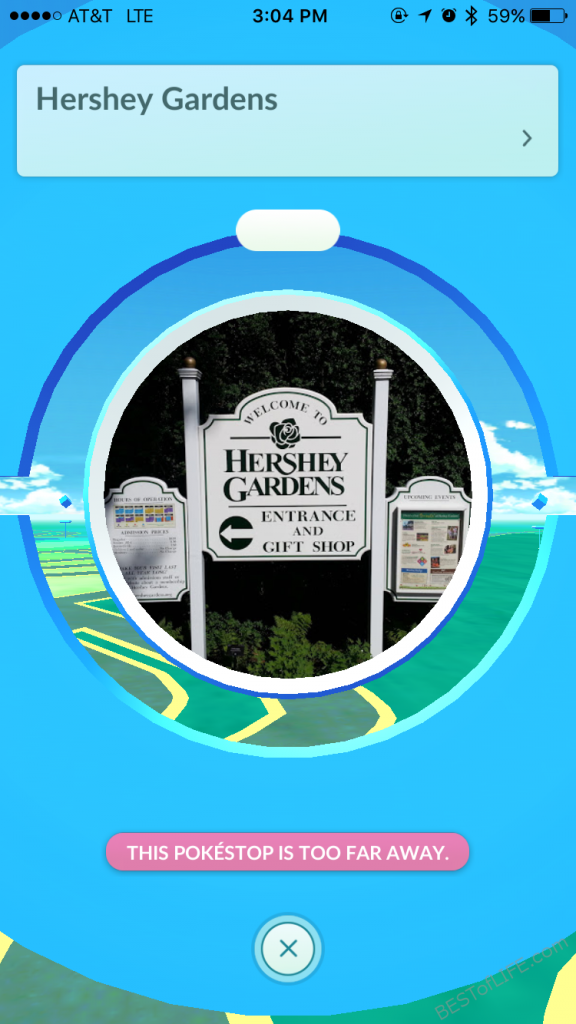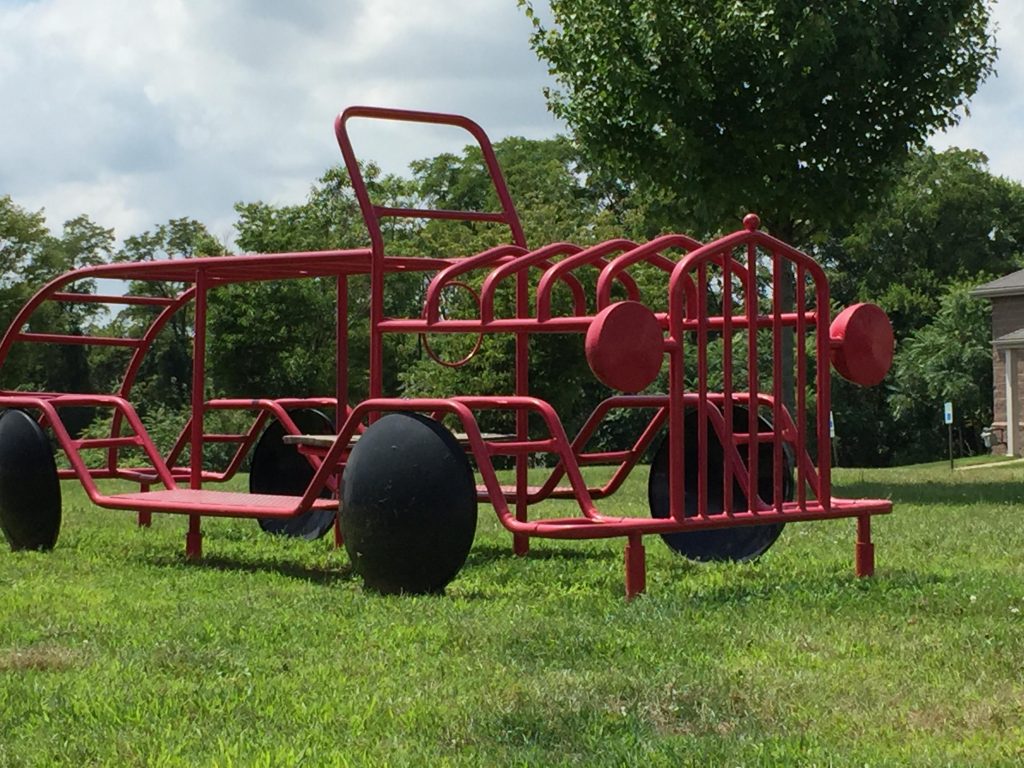 Zoo America
Zoo America is another great tourist location for finding Pokestops in Hershey. It's not actually part of Hershey Park but they are very close to each other. Like Hershey Park, Zoo America has a ton of Pokestops. Some of these are accessible without entering the park as well. I love Zoo America, it's always a good time, if you have the chance to visit I'd highly recommend you check it out!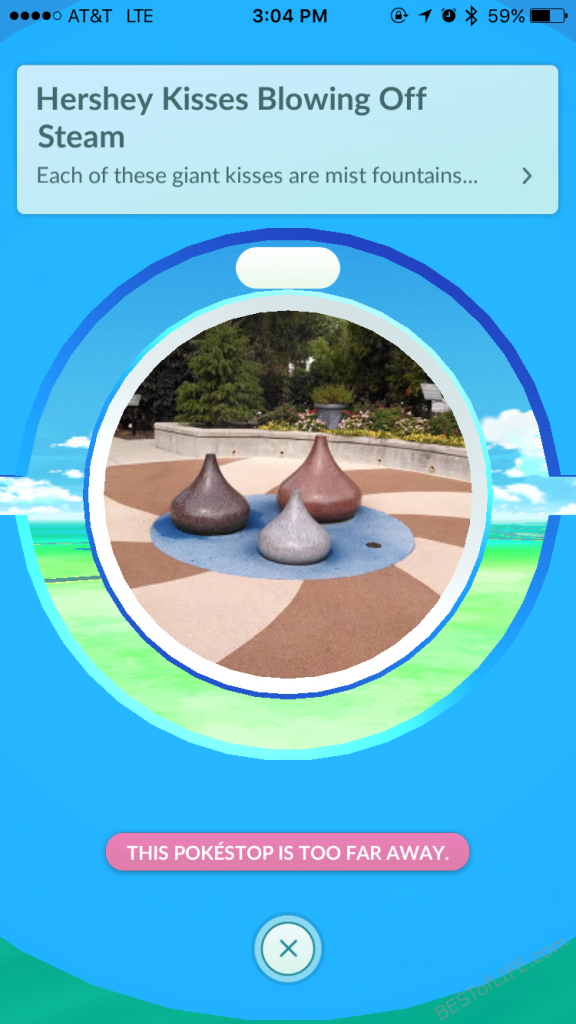 Giant Center Arena
The Giant Center and Hershey Park Stadium are two concert and sporting event complexes located in Hershey. They are overflowing with Pokestops as well. They're great to nab some extra supplies or take advantage of Lures while you are checking out a sporting event or concert. Some of these Pokestops are accessible from the parking lots and surrounding areas. Be careful you don't get stuck in the loop and end up paying to park for the day!
The Outlets at Hershey
This is a great one for Pokestops in Hershey. The factory store outlets in Hershey are a popular location for tourists and locals alike. There are always people in and out and using Lures…The best part is that these are all accessible from the car, on foot, and without paying for entrance like the Park or the Zoo!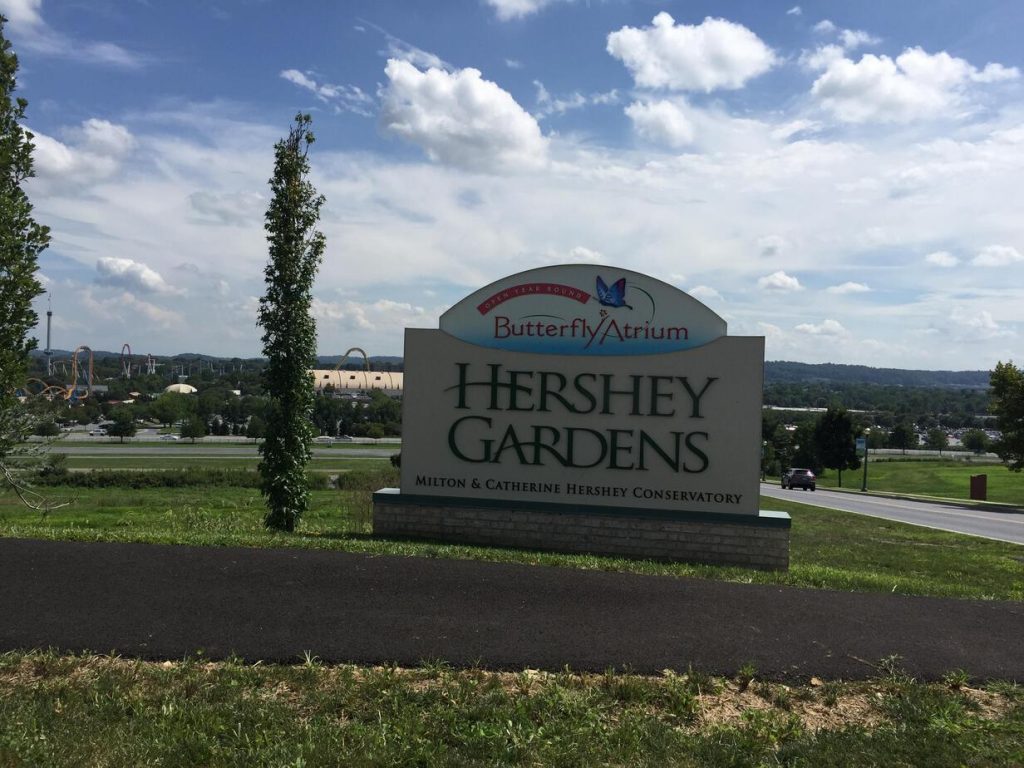 Chocolate World
Probably every child in a 1hr radius of Hershey, Pa can tell you about Chocolate World and how awesome it is to visit during the school year for a field trip or during Christmas to see the Sweet Lights presentations. It's a magical place that always smells like chocolate. It's essentially a tourist location where you can see how the Hershey's Chocolates are made, buy souvenirs, make your own candy bars, and more! It's a super fun place to visit, admission is free, the Chocolate World ride includes some free chocolates at the end and NOW it's also home to a bunch of great Pokestops. Definitely the best place to grab a snack and find some Pokestops in Hershey!
Hershey Gardens
The Hershey Gardens are gorgeous. They're a popular location for upscale events and parties but they are also available for a walking tour! On the walking tour there are countless Pokestops at all the popular artifacts and a statues. I would recommend checking out this location in the spring, summer, or fall. During the Winter it is still a beautiful place but has less to see in the way of greenery and flowers!
These are just some of the many great options for finding Pokestops in Hershey. If you live in the area I would highly recommend you check out all of these locations to score some extra supplies and take advantage of the Lures being placed by visitors as well! For those of you who might be planning a trip to Hershey, make sure you check out all of the awesome tourist attractions and stop by Chocolate World to get some free chocolate while you are stocking up on Pokeballs!
Save