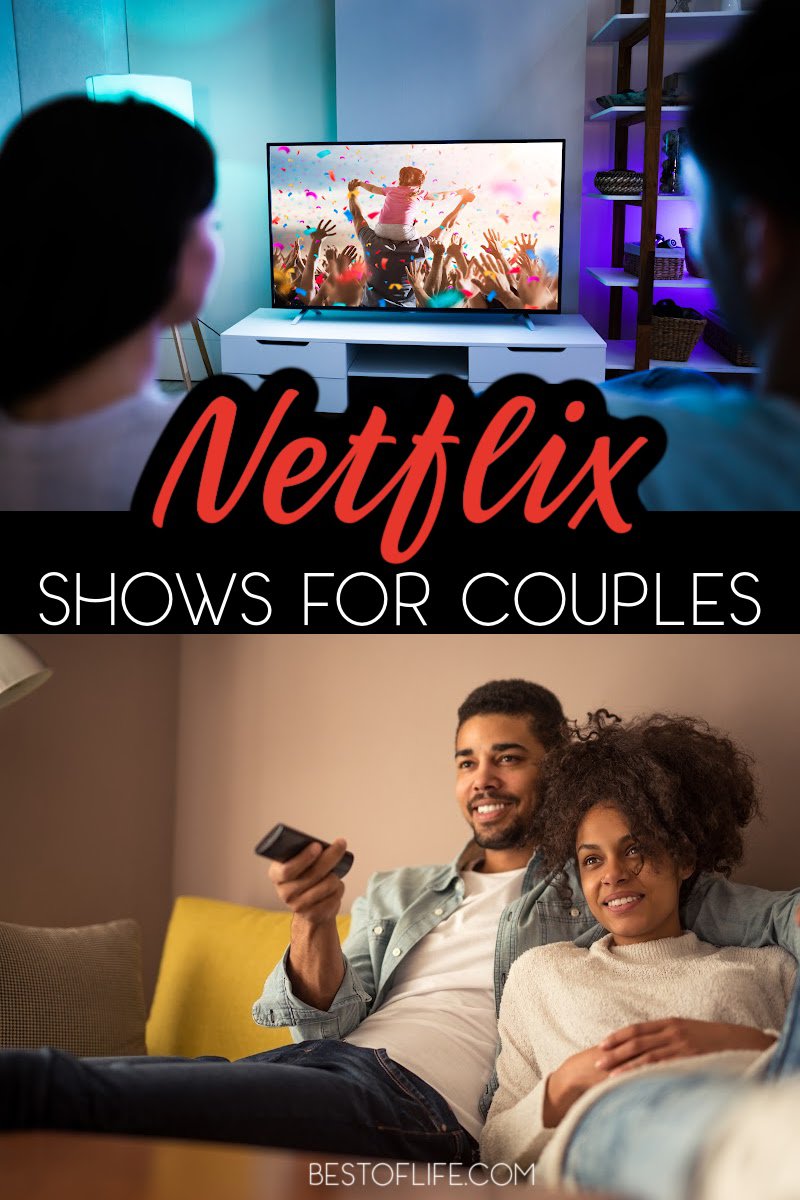 Binging is the new date night, and couples can spend an evening with the best Netflix shows to binge watch as a couple. These shows cover many different genres and combine multiple different ones. There really is something for every couple.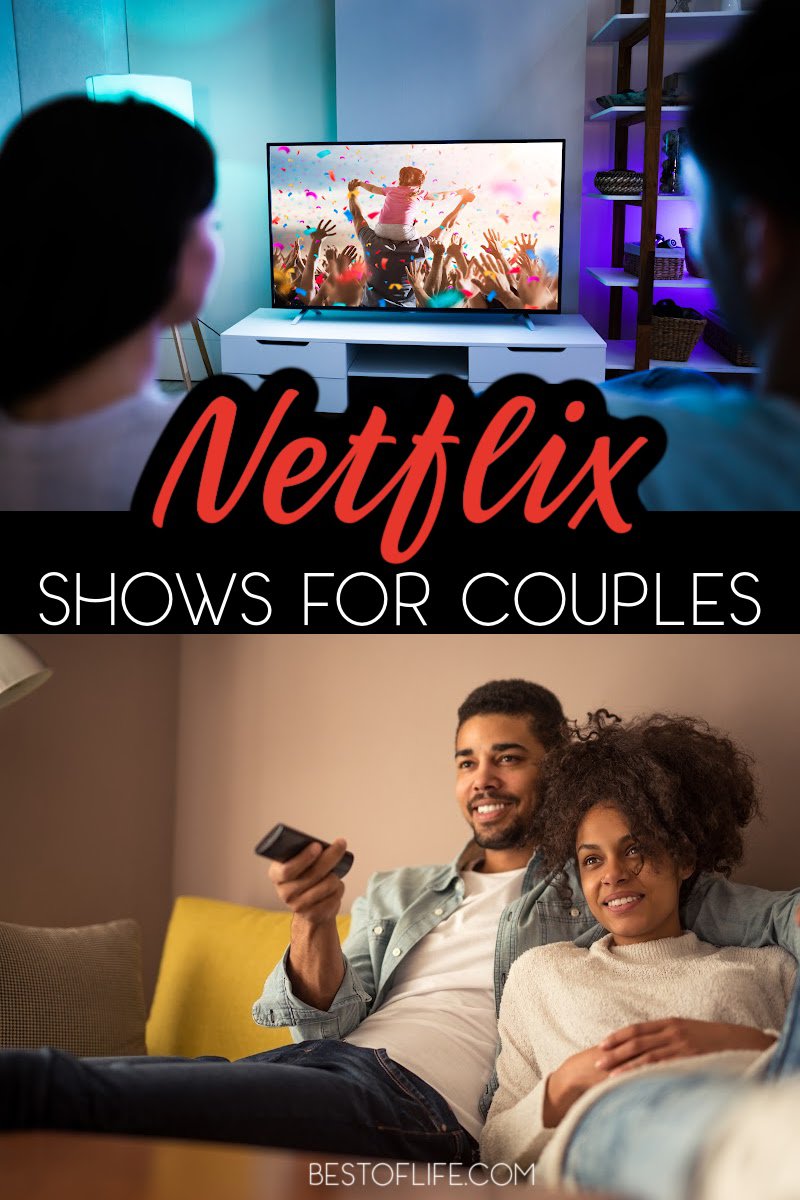 Netflix is a powerhouse of streaming entertainment. Anything you feel like watching can be found on the platform. You can find horror shows or dramas, thrillers or romance, and just about everything in between. When you know the best Netflix shows to binge watch as a couple, you have the makings for a perfect date night, right in the comfort of your own home.
When we talk about shows on Netflix, there is a ton of original content. Original content can be defined as shows that were purchased by Netflix or made by Netflix. But there are also countless other shows that ended up on Netflix which have entire series available.
No matter what genre you want to explore, there is no lack of entertainment. In fact, Netflix shows to binge watch as a couple may be the number one sought-after form of date night entertainment. Luckily, Netflix has you covered with scary thrills to hide from by holding each other close, or more romantic stories to help set the mood.
Whip up a batch of your favorite cocktails along with some popcorn and start binging!
Netflix Shows to Binge Watch as a Couple | Love
Love is a Netflix Original series that follows the rebel named Mickey and the more straight-edged Gus as they navigate their way through love. The only problem is, they are elder millennials, which means love isn't as easy as it seems on TV.
As of writing this, Love on Netflix has three seasons and 94% on Rotten Tomatoes and is one of the most popular Netflix shows to binge watch as a couple.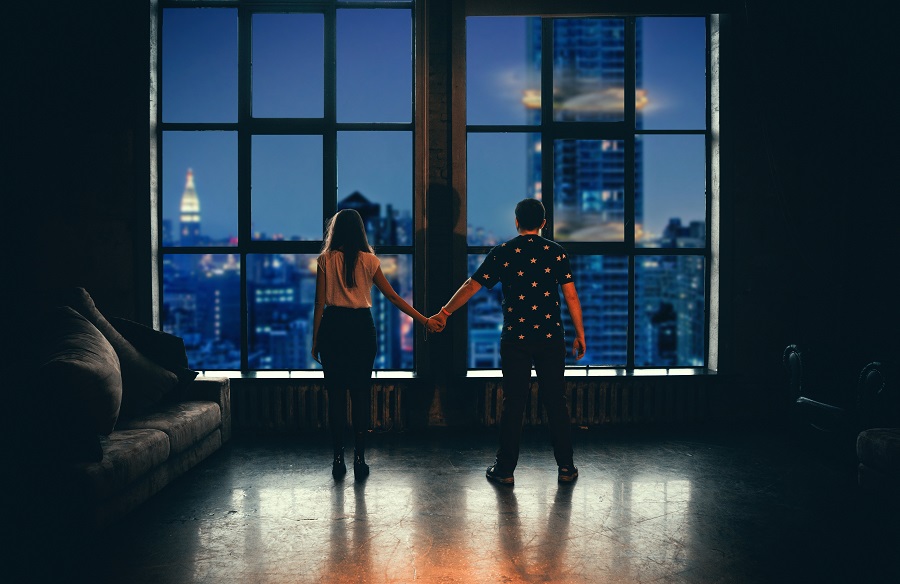 Netflix Shows to Binge Watch as a Couple | To All the Boys I've Loved Before
Lara Jean has an interesting love life. While many teens in school are worried about test scores and graduating, Lara is worried about a secret letter she wrote to a crush that was not meant to get out. But it did. Currently, To All the Boys I've Loved Before has one season with another in production and a 96% rating on Rotten Tomatoes.
Netflix Shows to Binge Watch as a Couple | The End of the F**ing World
Some shows take a classic approach to romance while others show a more… unique perspective. This story is about James, a 17-year-old young man who thinks he may be a psychopath. Alyssa is also 17 but she is moodier than psycho, and when these two come together it definitely seems like the end of the f**ing world.
This series currently only has one season with a second one in the works. With an astounding 100% on Rotten Tomatoes, it is a must-watch!
Netflix Shows to Binge Watch as a Couple | Sex Education
Want to really get the mood going? Watch Sex Education. This show follows a high school student named Otis who has an interesting mother, a lack of a sex life, and a whole lot of teen sex going on around him. Otis' mother is a sex therapist and, following in her footsteps, Otis finds himself dealing with the confessions of his fellow classmates.
The only problem is, Otis is insecure, awkward, and a virgin. This show currently has one season and another on the way. Rotten Tomatoes gives this title a 91%.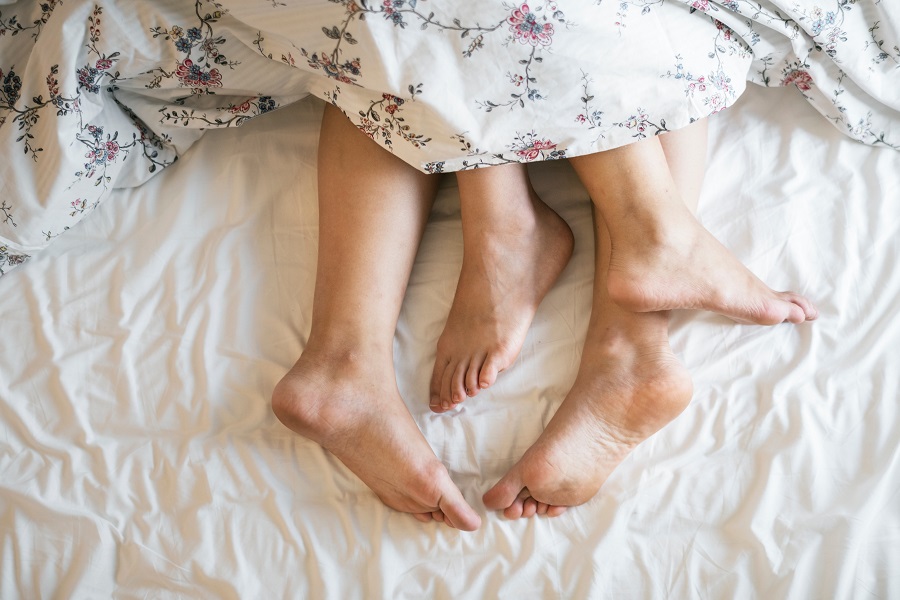 Netflix Shows to Binge Watch as a Couple | Nymphomaniac
This is a bit of a cheat on this list since it's actually a movie. However, Nymphomaniac comes in two volumes, Vol. 1 and Vol. 2, both of which are amazing works of cinematic art. This movie is about a woman who is found in an alleyway by a man named Seligman.
This man brings the wounded woman to his home to fix her up and send her on her way. However, her story about dealing with her nymphomania makes for an intriguing evening. With both volumes, this movie's total combined runtime is a little over 4 hours and Rotten Tomatoes rates it at 75%.
Netflix Shows to Binge Watch as a Couple | Back with the Ex
Welcome to the world of Netflix reality TV. Back with the Ex follows four singles who have a chance to reignite the flame they once lost with an ex. By the end of the series, they will either no longer be singles or find themselves back in the dating game.
This show currently only has one season and has not been rated yet on Rotten Tomatoes.
Netflix Shows to Binge Watch as a Couple | You
You took the world by storm, not during its original run-on Lifetime but when it hit Netflix. You is the story of a young man who becomes infatuated with an aspiring writer who also owns a bookstore. However, his infatuation could be qualified as obsession, and it takes the idea of love to creepy levels.
You currently have only one very bingeable season with a Rotten Tomatoes rating of 93%.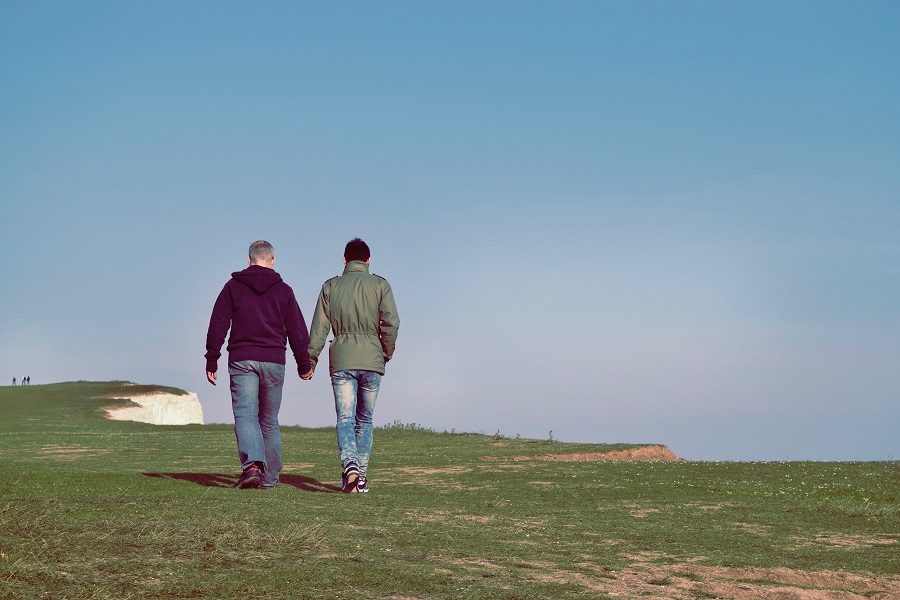 Netflix Shows to Binge Watch as a Couple | Dating Around
Here is another Netflix Original reality TV show. This show has a different single person as the focus of each episode. The goal? Go on five blind dates to find one that is worthy of a second date. The series only has one season as of right now and is not currently rated on Rotten Tomatoes.
Still, this show is a fun way to spend the evening as a couple who has already gone on at least two dates.
Netflix Shows to Binge Watch as a Couple | She's Gotta Have It
Navigating the dating world can get a little crazy, especially if you have dreams of finding someone to love. Nola is struggling with her identity, her dreams, and most importantly, her love life. The series is based on Spike Lee's breakout film by the same name and has a current Rotten Tomatoes rating of 88%.
Netflix Shows to Binge Watch as a Couple | Troy: Fall of a City
Do you remember what brought the city of Troy to its knees? Love, and the beauty of a single woman. This series is a beautiful retelling of the story of Troy and while there is a lot of war and fighting, it is all for love so why not binge on it as a couple?
The series has only one season and a Rotten Tomatoes rating of 67%. But don't let that rating fool you, this is a great time.
More Netflix Shows to Watch
Netflix Shows 2019 | Best Shows to Watch for All Ages | There are things on Netflix for all ages. You can even head back in time to 2019 when there were a bunch of new shows almost weekly.
Netflix Documentaries for Crime Solving Addicts | Documentaries are not fun to watch as children, but we grow to love them and crime docs are the cream of the crop.
Scary Netflix Movies to Watch for a Frightful Night | It is always a good time for a good scare. Netflix has you covered.
Netflix Shows to Watch After a Long Day at Work | We can even use Netflix to help us relax after a long day at work.
Best Feel Good Movies on Netflix | Netflix movies also help us feel better when we aren't feeling very good with feel good movies.