Halloween Jello Shots Recipes | Syringes, Eyeballs, & More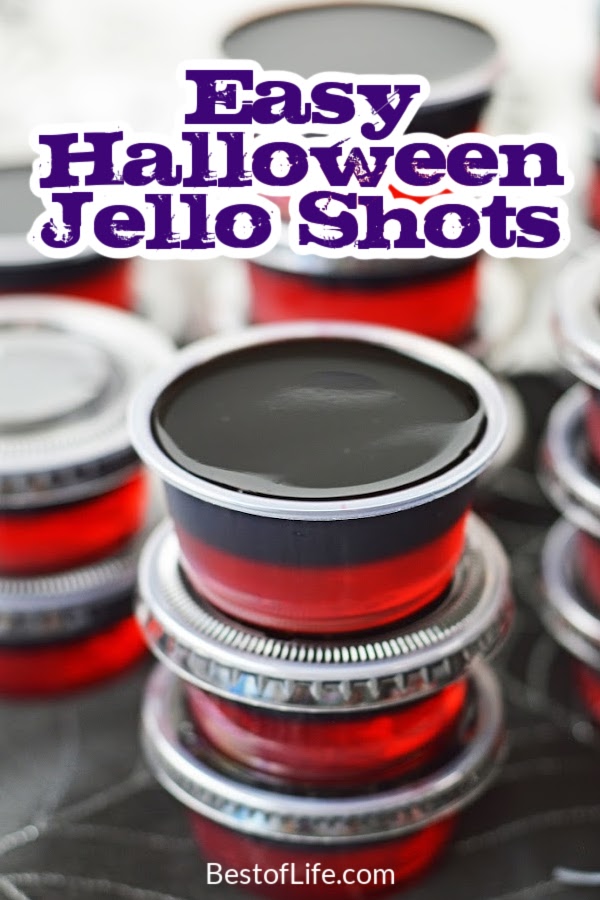 Halloween is the perfect time to break out some jello shots! You can make them bloody or put them in syringes; there are so many possibilities. All you need are some fun Halloween jello shots recipes for Halloween parties.
These festive and easy Halloween jello shots recipes fit right into your Halloween party recipes menu and the theme of your spooky celebrations. Jello shots are very different from regular shots. People often call them jello shots, a scary option to have available.
They are scary because you can't taste the alcohol and could easily take in more alcohol than you intended. But that danger is what makes them perfect for Halloween. You get the candy-looking aspect down, plus the flavor, and they pair perfectly with these DIY Halloween costumes for adults.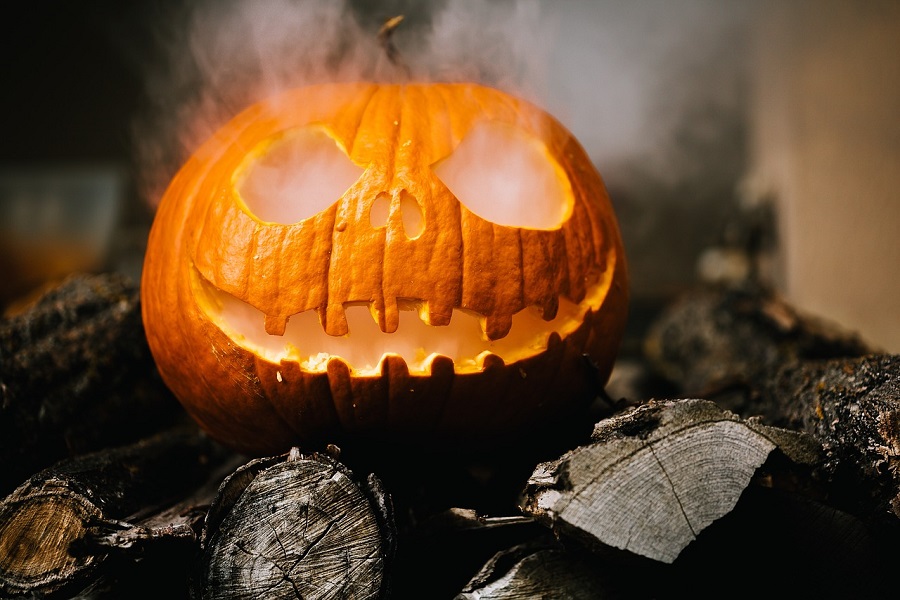 But Halloween parties are the perfect time to dance with danger a bit. You can use Halloween jello shots recipes to give them an even more appealing, or unappealing appearance as well.
There are plenty of ways you can play with the flavors of these recipes as well. For example, maybe there is a syringe recipe that has some red jello inside. Why stick with red? You can add green to the top and make it look like toxic blood.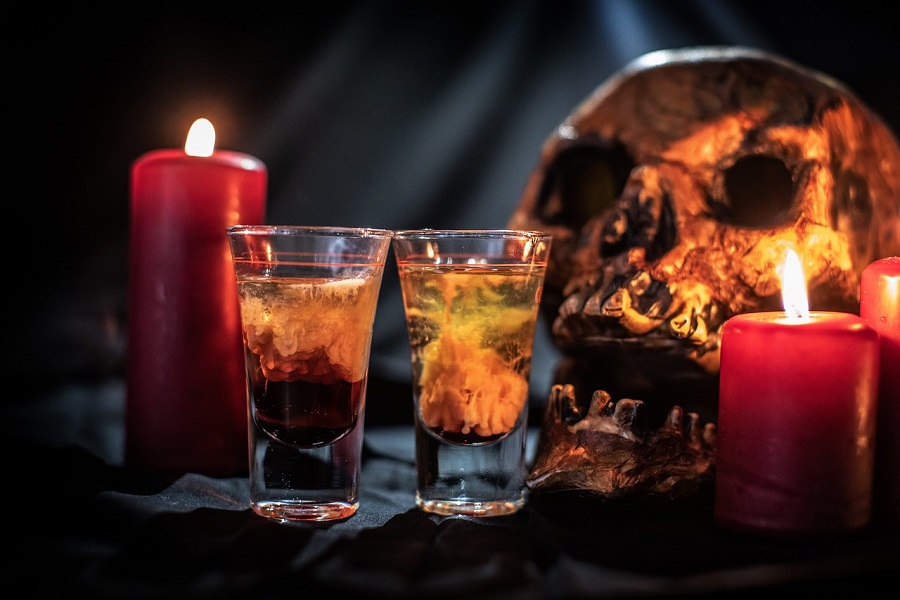 There's nothing wrong with sticking to the recipes as you come across them. These are the best Halloween shot recipes, after all. But there is also nothing wrong with using your own creativity to the next level. And if you have friends who do not enjoy Jello shots, try this refreshing Bloody Margarita recipe.
Glowing Jello Shots | Ann's Entitled Life
Vampire's Kiss | My Heavenly Recipes
Witch's Brew | TropRockin'
Blood Shots | The Soccer Mom Blog
Eyeball Shots | Simplistically Living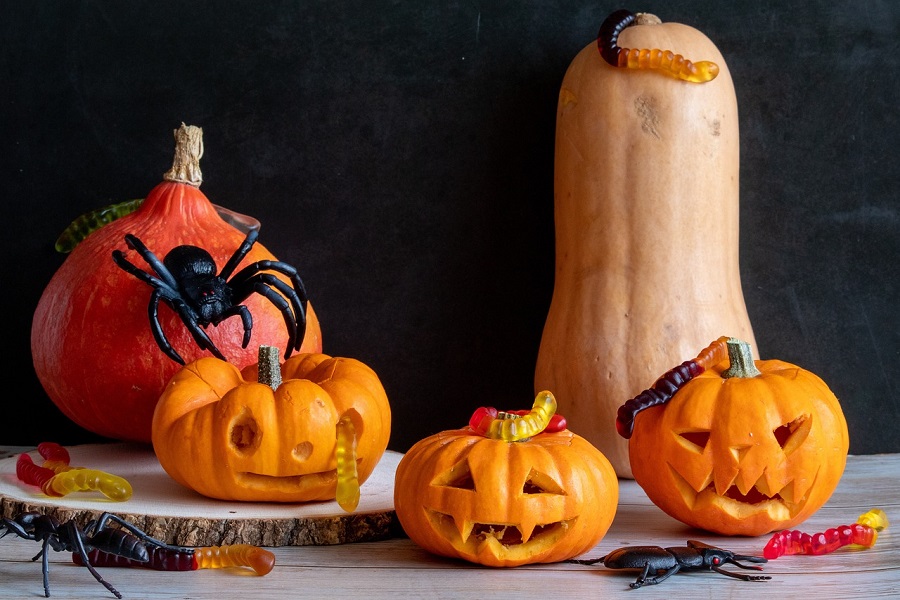 Halloween Jello Shots Recipes
The delivery method you use for these jello shot recipes for Halloween can make a big difference. For example, you could easily use fake syringes to store each jello shot. You can also form the jello into spooky things using jello molds.
These days, the opportunities we have to go above and beyond, even with the small things, are easier than ever.
Drunk Witch | Shake Drink Repeat
Candy Corn | A Beautiful Mess
Poison Apples | The Country Cook
Ghost Shots | Everyday Shortcuts
S-Layer Shots | Persnickety Plates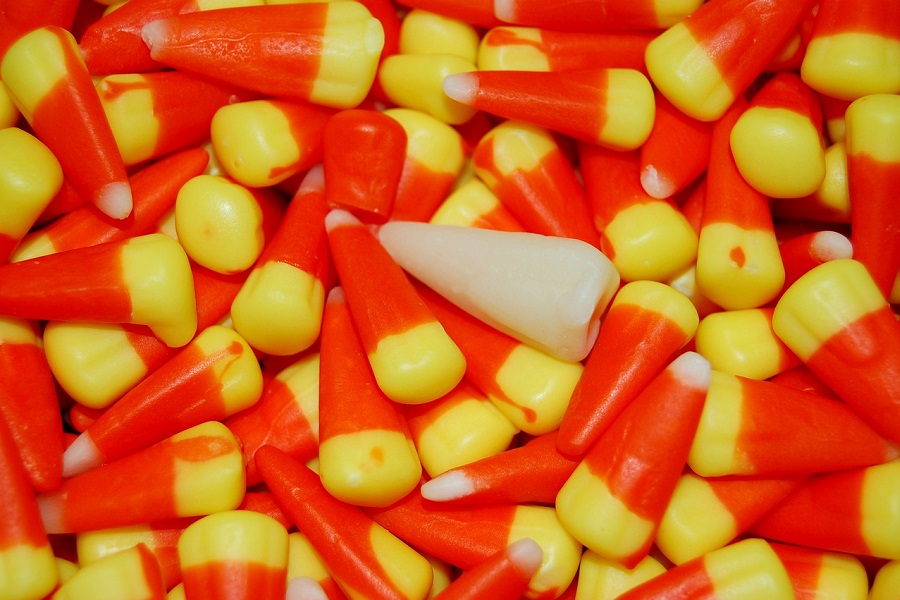 Fun Halloween Party Ideas
One of the easiest ways to make these Halloween jello shots recipes even more fun is to use multiple recipes. Jello packets are not very pricey at all, and you already plan on buying the alcohol; why not make a variety of options?
Take a few of these recipes and make a variety of flavors and cocktails in jello form. But also, don't forget about the option to mix and match to get something even more unique.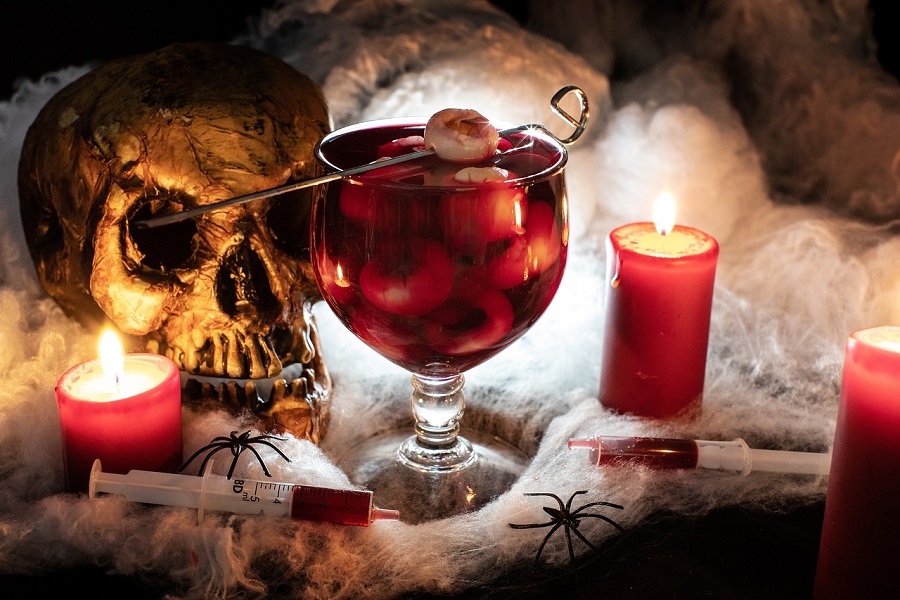 Layering jello would be time-consuming, but the outcome would be worth the effort.
Caramel Apples | Crayons and Cravings
Biohazard Shots | Kimspired DIY
Rotten Pumpkins | Bread, Booze, Bacon
Pumpkin Pies | The Cookie Rookie
Pumpkin Spice Lattes | Aspiring Winos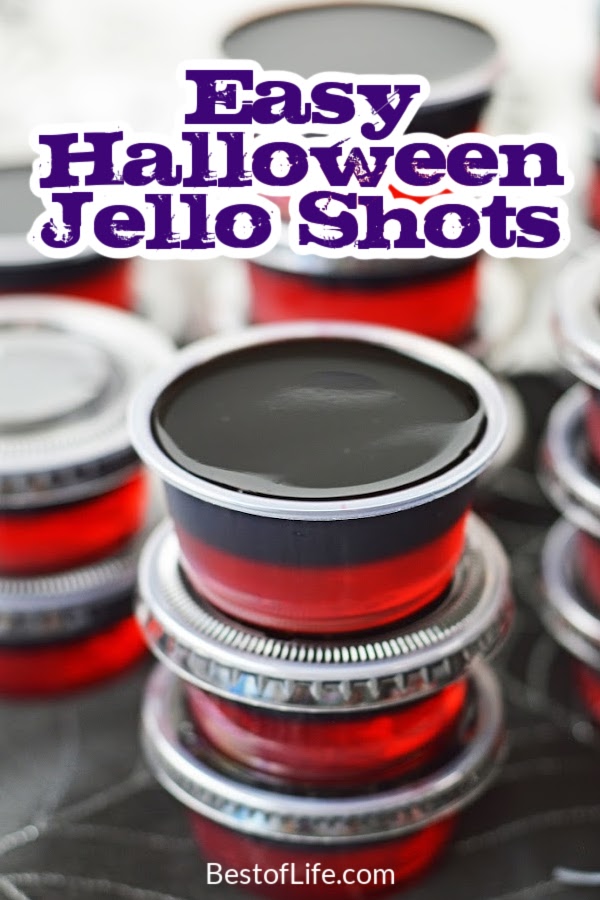 More Halloween
Candy Cocktail Recipes for Halloween | Halloween is all about candy. Why not use that built-in theme for your cocktail menu?
Hilarious Halloween Candy Memes | You can't drink these memes, but you can treat yourself to some laughter.
Halloween Fireplace Mantel Decor Ideas | Decorating your home is going to be an important aspect of your party.
Pumpkin Spice Mocktail | You may be stuck with some kids at your Halloween party. Just give them a bowl of this mocktail and get back to the shots.
Halloween Party Aesthetic Ideas | Get the aesthetics just right with your Halloween decor this season.