Green Recipes for St Patricks Day | St. Patricks Day Party Food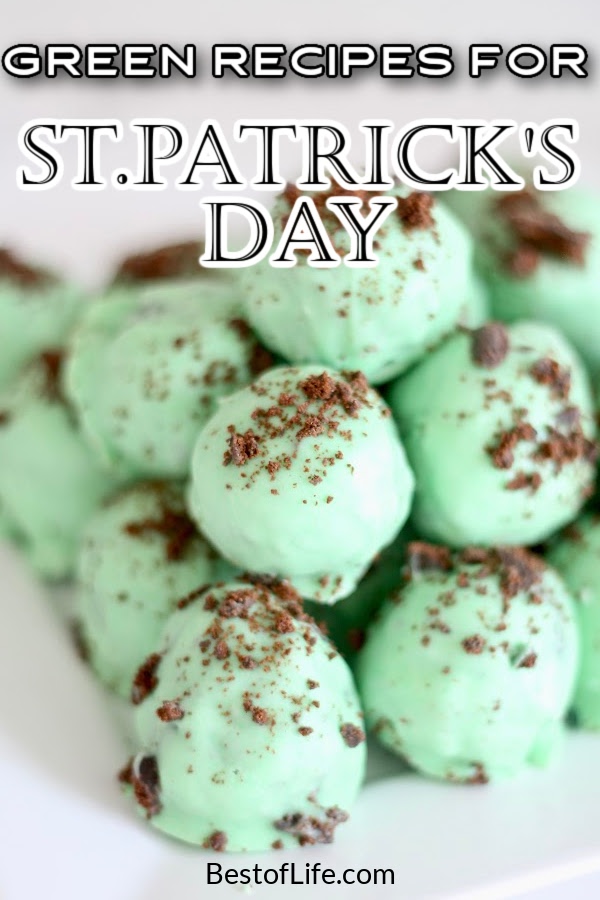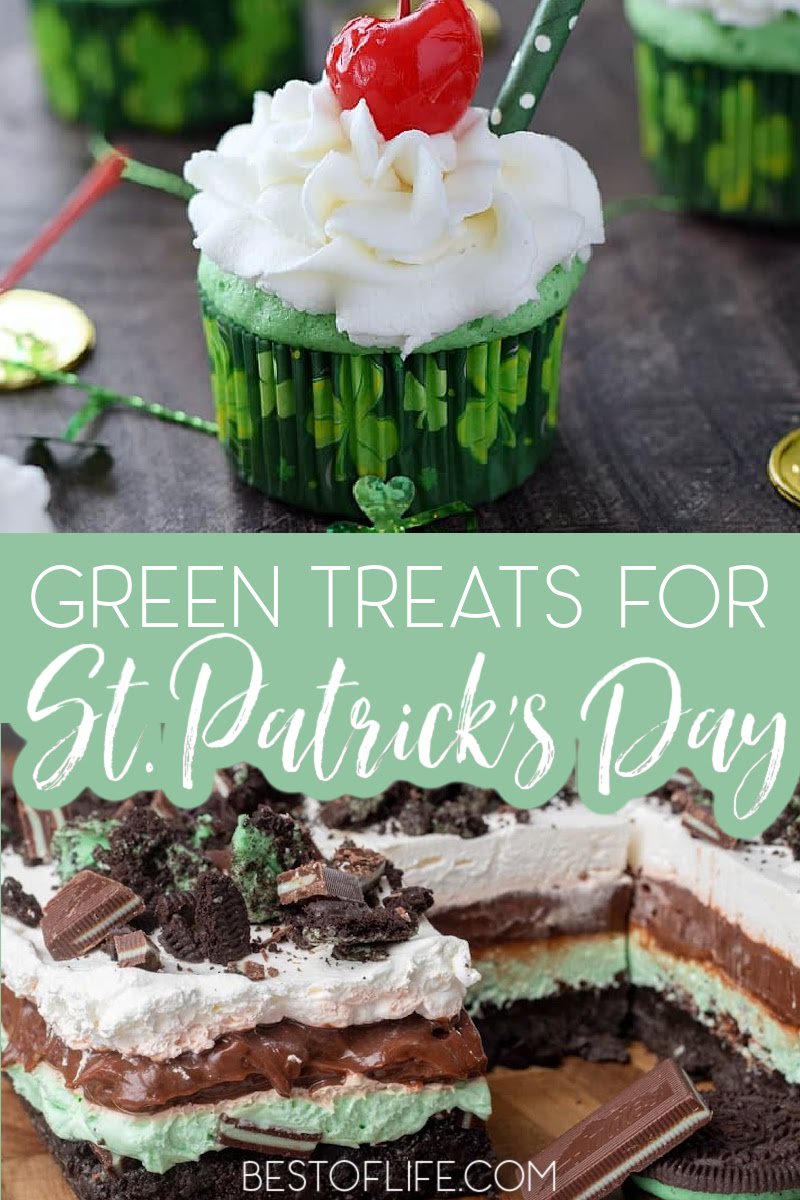 Halloween has orange, black, and red; Christmas has red, white, and green; and New Year's Eve has silver and gold. Every holiday has a set of colors, including St. Patrick's Day. Green is the most popular, which is why we need some green recipes for St Patricks Day.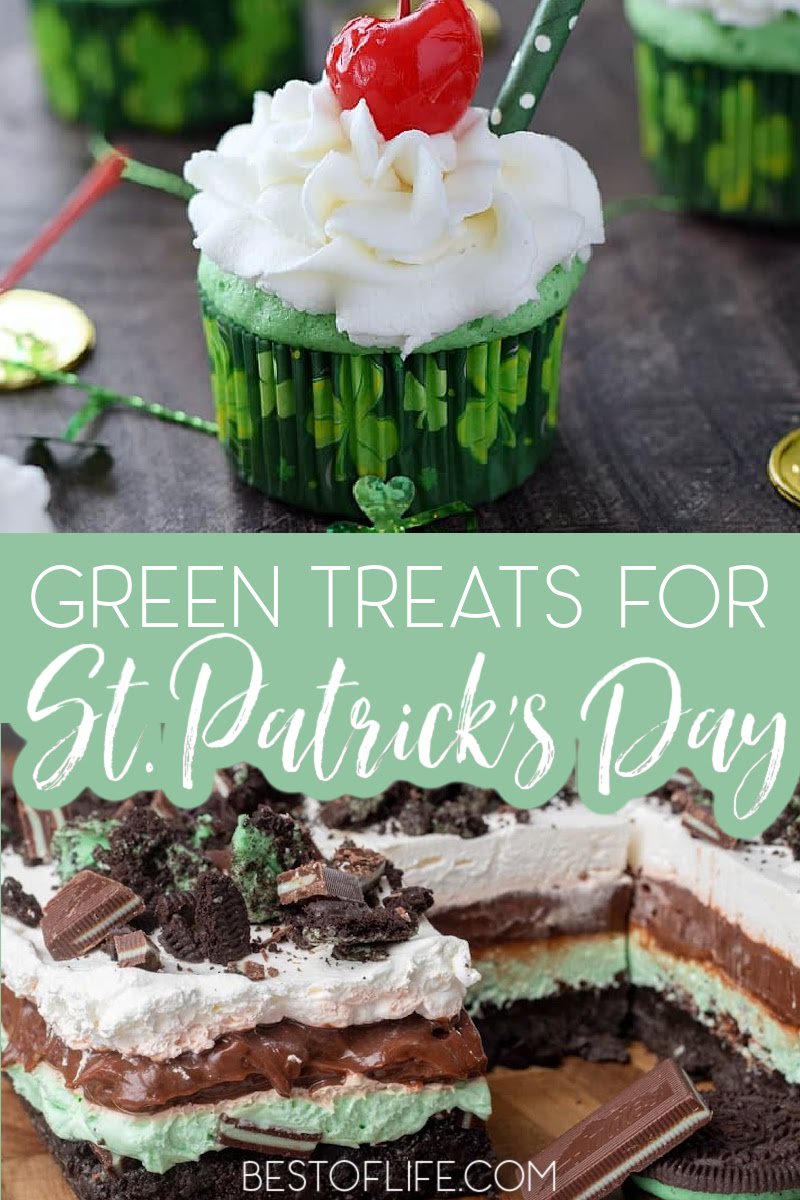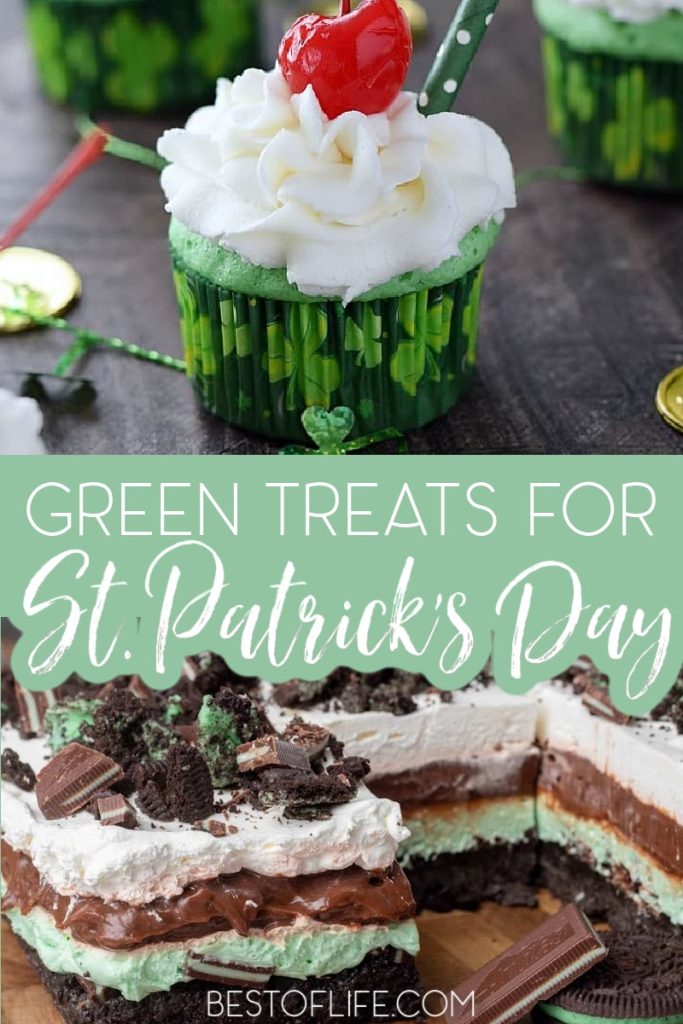 Green recipes for St Patricks Day work well as St Patricks Day party recipes and especially St Patricks Day desserts. We know the colors that represent each holiday pretty well. It's hard to miss them; they are plastered everywhere we go during the season.
You can't go to a store during December and avoid seeing red, green, and white pretty much everywhere. But no holiday relies on its colors as much as St. Patrick's Day. Well, the Fourth of July is a good contender, but you won't get pinched for not wearing American flag colors on the Fourth.
But St. Patrick's Day is interesting, much like Cinco de Mayo which isn't really celebrated in Mexico. St. Patrick's Day is celebrated in Ireland, but not on the scale that the holiday is celebrated in the US.
You could say that the holiday is bigger in the US because Irish Americans use it as a way to pay homage to their homeland. But that means we are no closer to discovering why green is so important on St. Patrick's Day.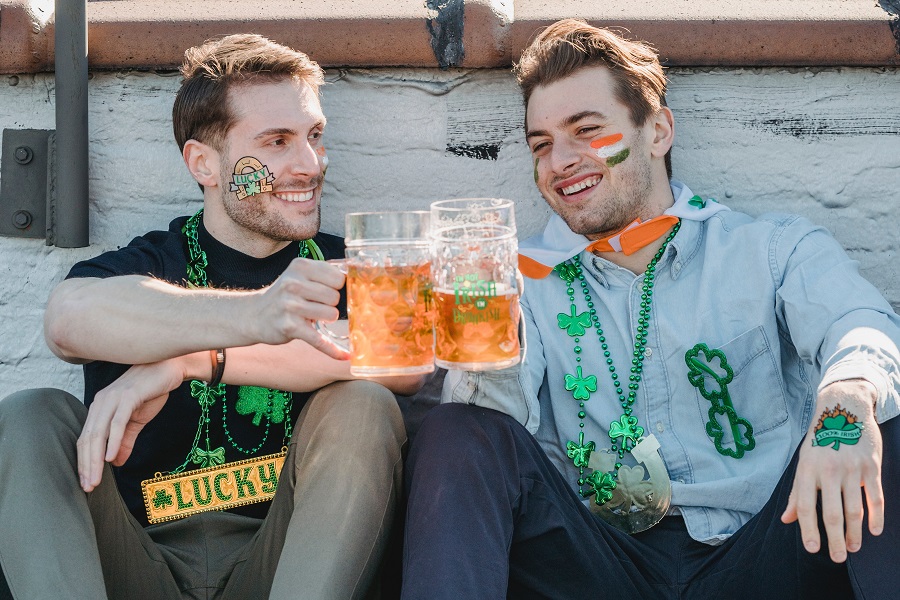 The most straightforward assumption is that green is on the Irish flag; therefore, it is part of the Irish holiday. However, the answer is far more of a deep dive than that. Green became part of the holiday during the 18th century when the shamrock was made a national symbol.
The shamrock was used as part of the festivities on St. Patrick's Day, and green became more and more a part of the festivities as time went on. Now, we can't escape green on St. Patrick's Day; they even pollute a river in Boston to turn it green during the holiday.
Luckily, green is an easy color to use in cooking and baking, so we can easily theme our food for the holiday. The classic St Patricks Day recipe is corned beef and cabbage. But we can use other green recipes for St Patricks Day that taste far better and will be more widely enjoyed by your party guests.
Mint Chocolate Chip Cheesecake Dip | The Busy Baker
Leprechaun Dessert Shooters | Taste of the Frontier
No-Bake Thin Mint Cookie Truffles | Six Sister's Stuff
Irish Cream Poke Cake | Planning for Keeps
Stained Glass Shamrock Cookies | Down Rebud Drive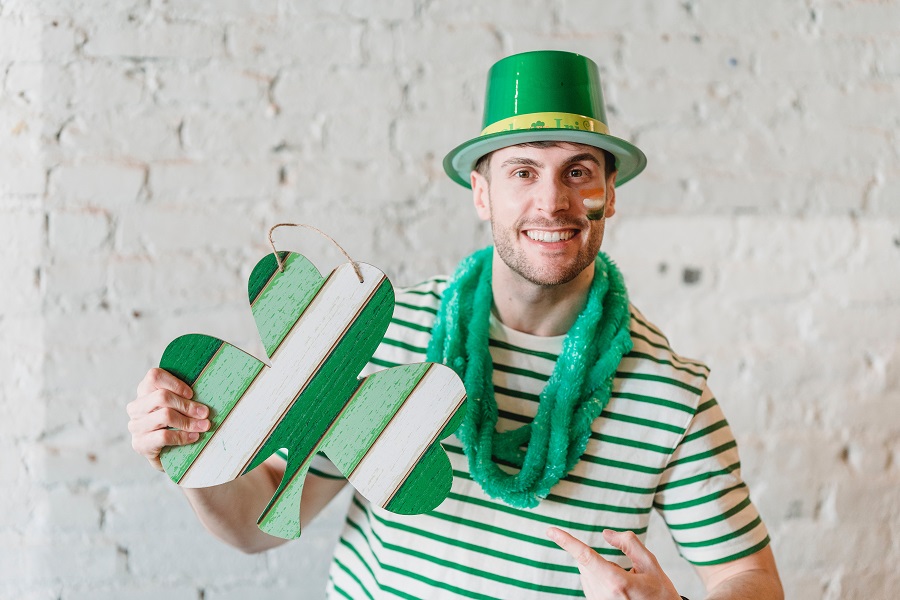 Green Recipes for St Patricks Day
Most of the recipes you will find for St Patricks Day will be desserts. We are all searching for the treasure at the end of the rainbow, and few of us are hoping to find corned beef and cabbage.
Instead, we want treats; we want sweets; we want sugary goodness that we can't otherwise enjoy during our normal eating routines. St. Patrick's Day is a holiday, after all, and holidays should be enjoyed to their fullest.
That means we should have green sweets as well as a few green drinks as well.
Bozy Shamrock Shake Cupcakes | Cooking with Curls
Lemon Pistachio Cupcakes | A Night Owl
Shamrock Cake Mix Cookies | 100 Directions
No-Bake Mint Chocolate Krispies | Plain Chicken
Chocolate Mint Dream Bars | 365 Days of Baking and More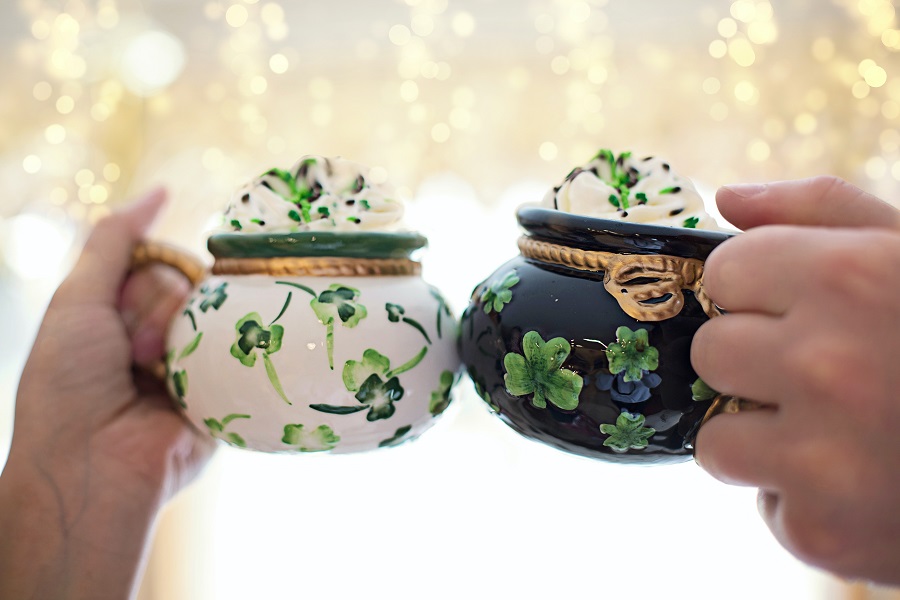 St Patricks Day Party Ideas
We already know the drill; green is the color we want to use as much as possible. We can easily find green decorations, party supplies, and now we have party food. These green recipes for St Patricks Day will help you host the perfect party.
But let's not go overboard with the green. The Ireland flag is not really a part of the holiday, but we can still incorporate those colors as well. That means we have a trio of colors to use at our party, just like any other holiday party.
Those colors are green, obviously, orange and white.
Shamrock Shake Fudge | Spend with Pennies
Ombre Green Rice Crispy Treats | Love from the Oven
Mint Oreo Trifle | Teaspoon of Goodness
Dark Chocolate Mint Bark | Dancing Through the Rain
Leprechaun Cookies (Tutorial) | Moms & Munchkins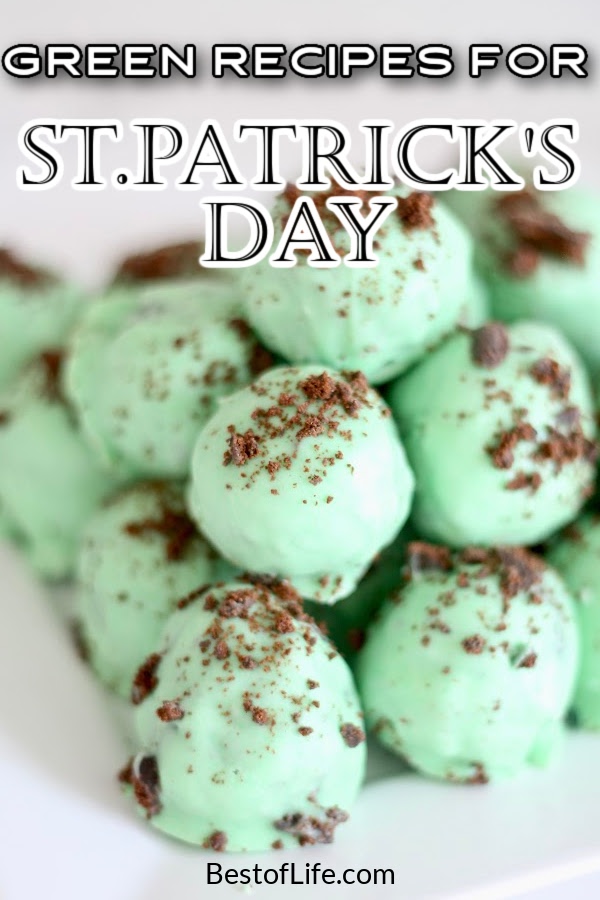 More Party Ideas
Best St Patricks Day Decorations for a Cheap Party | Food is an essential part of any party. But you will want to use decor to take it to the next level.
Green Cocktails for St Patricks Day | Your St. Patrick's Day party will be even more traditional with alcohol.
St Patricks Day Quotes to Celebrate the Irish Spirit | Do you need a little inspiration for St. Patrick's Day? These quotes can take care of that.
Easy Little Smokies Party Recipe | This recipe is not green, but it still deserves a spot next to the craft beer table.
Beer Dip for Pretzels | Speaking of beer…