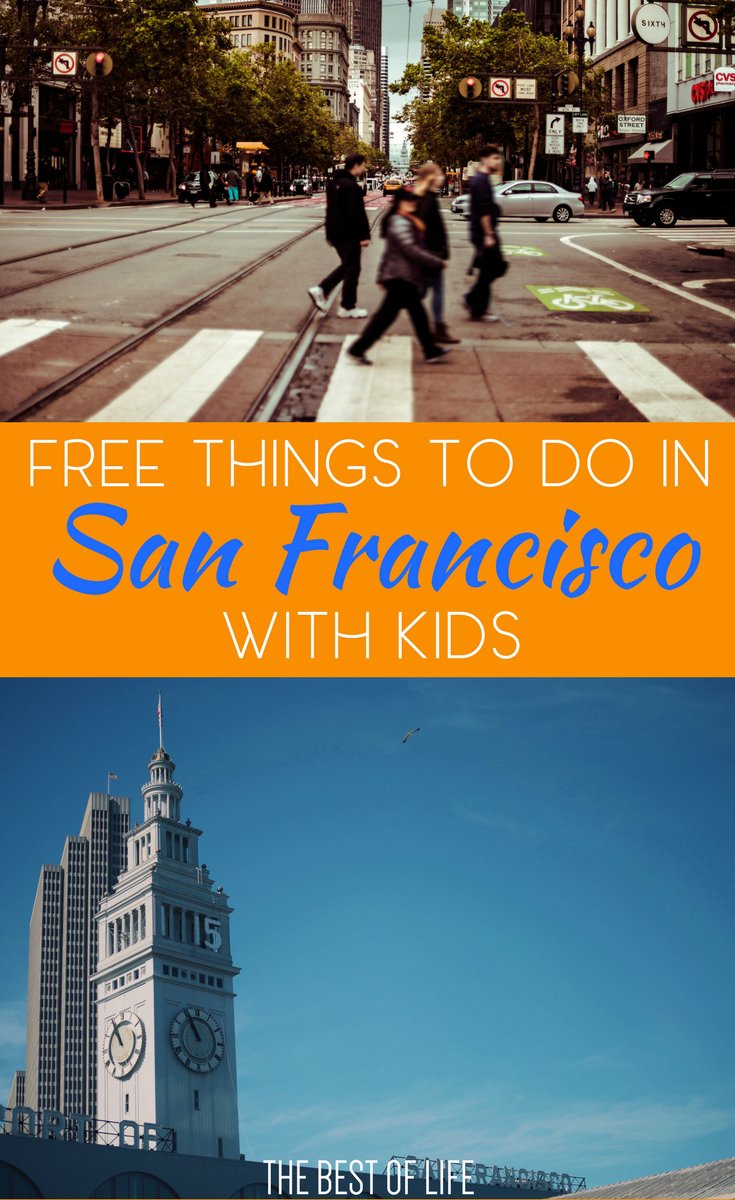 California is a beautiful place to live or visit. Northern California has mountains and wildlife while Southern California has lights and attractions. But right in the middle, there is San Francisco history and beauty all its own. San Francisco is a city of many different things like food, art, culture, love, and beauty. There are so many things to do in San Francisco, especially for tourists who want to see the city and all of its glory. Everyone can enjoy a trip to San Francisco, even if they're on a budget. In fact, there are a lot of free things to do with kids in San Francisco that make it a great place for families to travel to for even just a weekend.
There are so many free things to do with kids in San Francisco that can fill a day, weekend, or more with family memories and fun.
Like most cities, San Francisco can get expensive, especially if you visit with a family or kids. I enjoy going to the best bars in San Francisco and I'm okay with spending money on that night out. But when I take my niece and nephew to the city for a day out, sticker shock begins to set in. For some reason, having kids in San Francisco is more costly than a night out. To get by and still have fun in San Francisco, I utilize the many free things there are to do in San Francisco. This way, my niece, and nephew have a great time and my wallet doesn't make me cry when I get home.
Coastal Trails
There is one important thing to remember whenever you visit any city, especially with kids in San Francisco. Walking will not be avoided at any time during your trip. There are different districts that you can Uber to but from there, you'll save money by walking from destination to destination. Make walking more fun by hiking the coastal trails and seeing the sights.
The Golden Gate Bridge
Driving across the bridge is getting too expensive but there are other ways across the bridge that are more memorable. Another fun walk or even bike ride will take you across the Golden Gate Bridge. This is a great way to spend the afternoon with kids in San Francisco and costs you nothing.
Pier 39
Alright, as a local, I stay clear of the Pier, just being honest. But if you're visiting from outside the area, the Pier is a great place to catch some free entertainment. Right at the epicenter of the pier is a carousel and right next to that is a stage. While the carousel, shops, and restaurants will cost you, the entertainment on the stage is free.
Maritime Museum
A short walk away from Pier 39 is Fisherman's Wharf, where you'll find the Maritime Museum. The Maritime Museum is a fun place for kids to interact with different exhibits, learn about lighthouses, boats, fisherman and marine wildlife.
Boudin Bakery
Disney California Adventure has their very own Boudin attraction but the original is right here in Fisherman's Wharf. Here, at the Boudin Factory, kids in San Francisco can watch them make the delicious bread. Not only that but they will be making fun animal shapes like crabs or turtles.
The Crooked Street
While kids may not be able to drive, you can drive them down the most crooked street in San Francisco. Lombard Street is not only fun to drive down, it's also fun for kids in San Francisco to watch cars wind their way down. Even better, there are views from the end that are beautiful and two parks no more than two blocks away in either direction.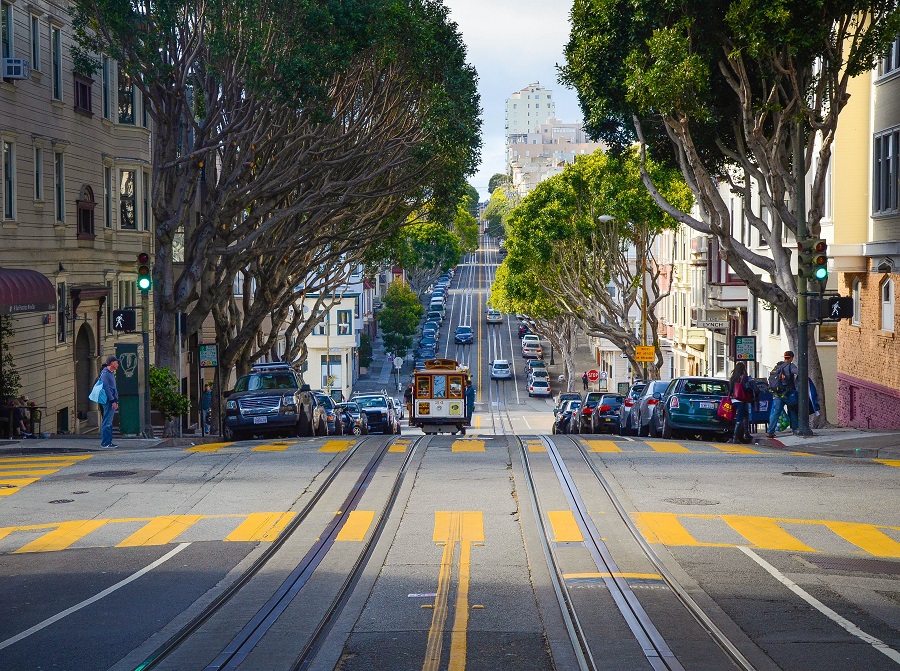 Cable Car Museum
The cable cars are a staple of San Francisco and many of the souvenirs feature them in one way or another. Kids in San Francisco can learn something new by going to the Cable Car Museum and watching the cable wheels spin.
Randall Museum
The beauty of San Francisco is its many different cultures and the Randall Museum is where you can see it all. The museum has playrooms, a greenhouse, live animals, a science lab, arts and ceramic studios and more.
Golden Gate Fortune Cookie Company
Ever wonder how they get the little paper fortune inside the cookie? The Golden Gate Fortune Cookie Company is a great place for kids in San Francisco as they can learn about the Chinese American Culture and watch fortune cookies being made.
Fire Museum
It's hard to find a kid who isn't entertained at by sirens at some point. The Fire Museum is a place where kids can sound off a fire siren and learn about the history of firemen in San Francisco.
Hyde Street Pier
While the beaches in San Francisco are not exactly the best in California, Hyde Street Pier has a tiny little sand beach for kids to enjoy. However, that sand is what we're here for, its the enormous historic Balclutha, Hercules, and Eureka ships. Kids in San Francisco can actually board the ships and learn about what made them work and where they wen while they were being used.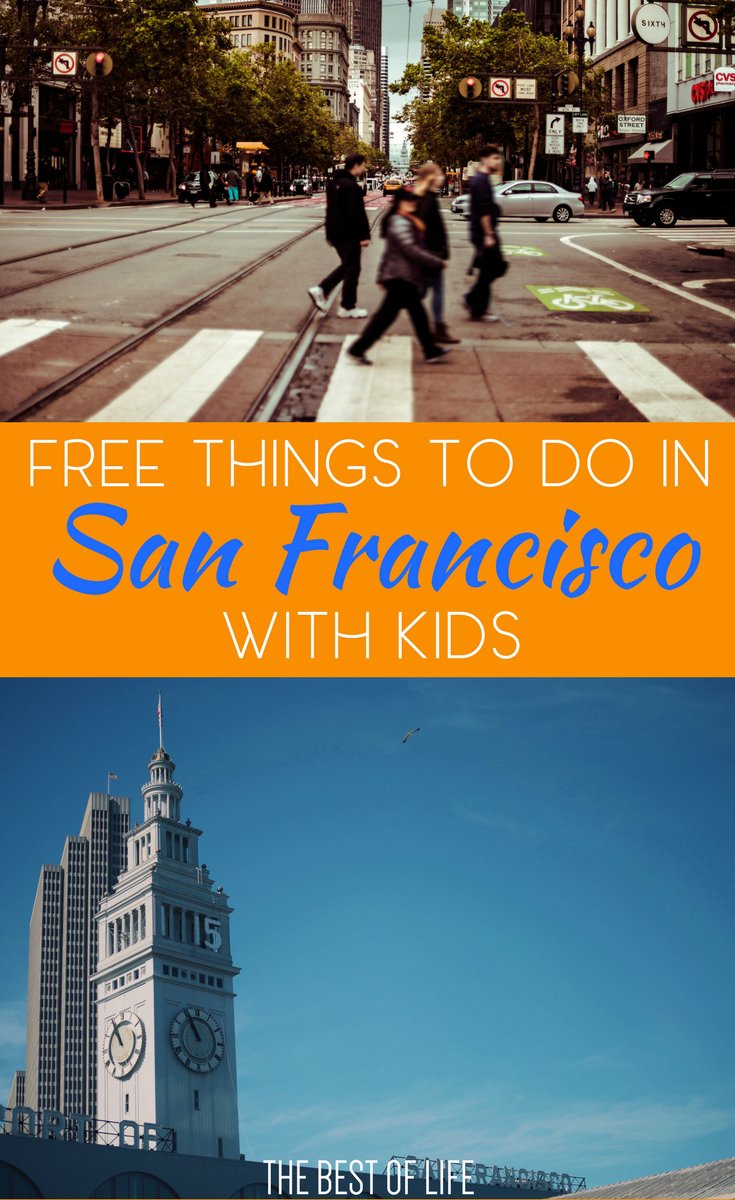 Golden Gate Park
New York City has Central Park, San Francisco has Golden Gate Park. spend the afternoon walking around the park and taking in the sights and beauty of the area. Not to mention, you can get here right after your walk on the Golden Gate Bridge.
De Young Fine Arts Museum Observation Deck
Golden Gate Park has a few different museums but the de Young Fine Arts Museum is one of the most popular. On the ninth floor of the de Young Museum is the observation deck which has some amazing views of the park, the Golden Gate Bridge, and Downtown San Francisco. While the museum does charge for entry, the observation deck is free to enter.
Koret Playground
Don't leave Golden Gate Park without visiting, possibly the first in the US, public park. This park was built in 1988 and has everything a kid wants from a playground. There is even a carousel to ride. Again, the carousel isn't free but this one costs only $1 for kids and $2 for adults. So it's a great way to stretch that money.
Baker Beach
Southern California is where you'll find the beaches that most people think about all around the world. However, there is one beach that is popular for kids in San Francisco and that is Baker Beach. Baker Beach has some of the best views of the Golden Gate Bridge as it appears to jet out of a mountain.
More San Francisco
7 Things to See in San Francisco at Night
Things to Do in San Francisco For Free
Best Pokestops in San Francisco
Best Places to Watch The Sunset in San Francisco
Best Bars in San Francisco Union Square
The Best Taco Carts in San Francisco