Fun Recipes for Hippie Parties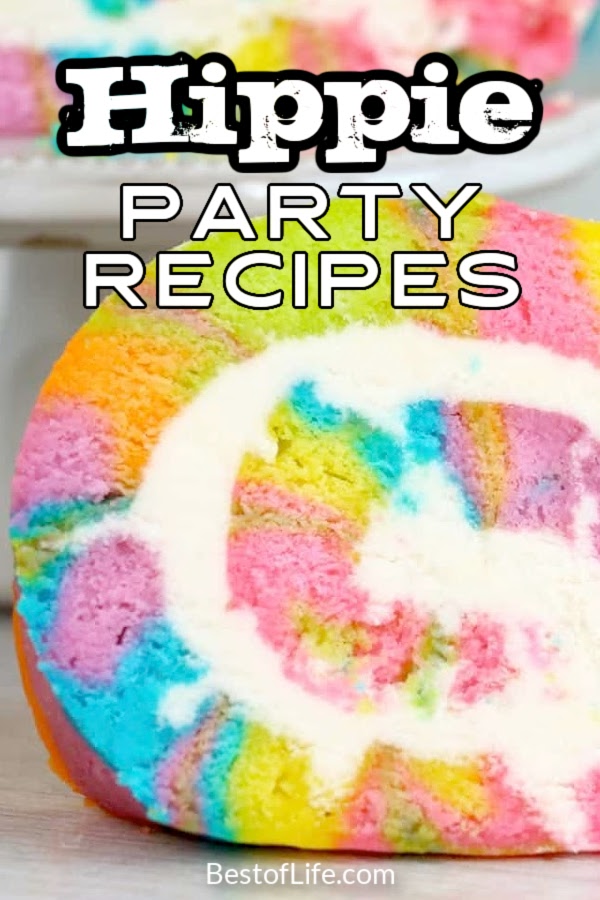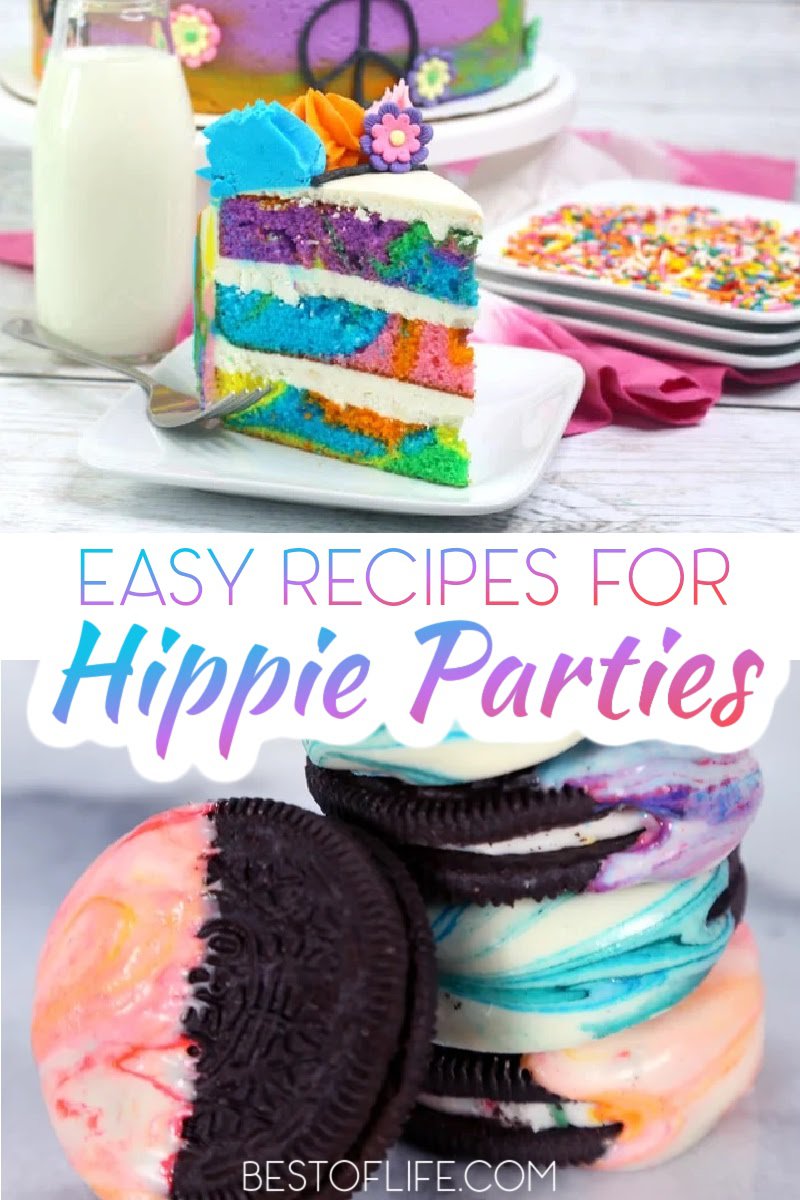 There is never a shortage of party themes we can use for any occasion. We can use heroes, mermaids, barbies, dinosaurs, tiki themes, and so many more. But one of the hottest trends these days is hippie parties. But this theme is not complete without recipes for hippie parties.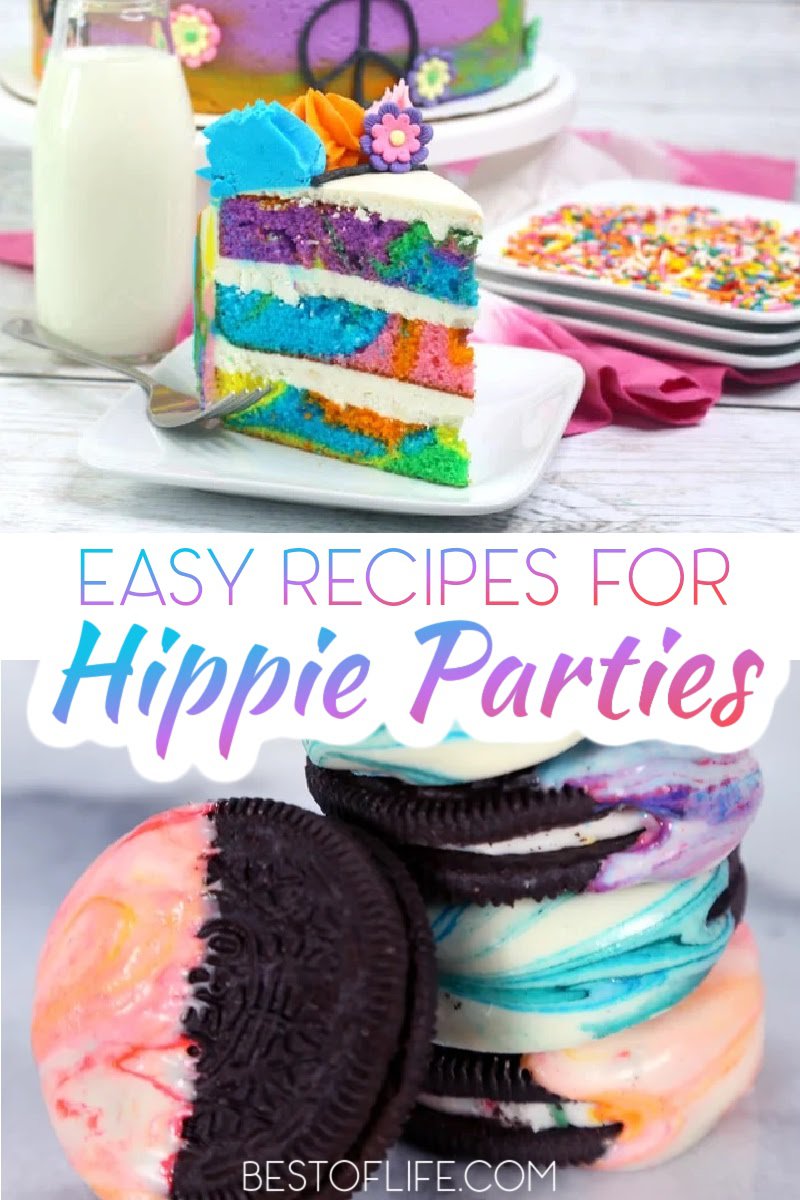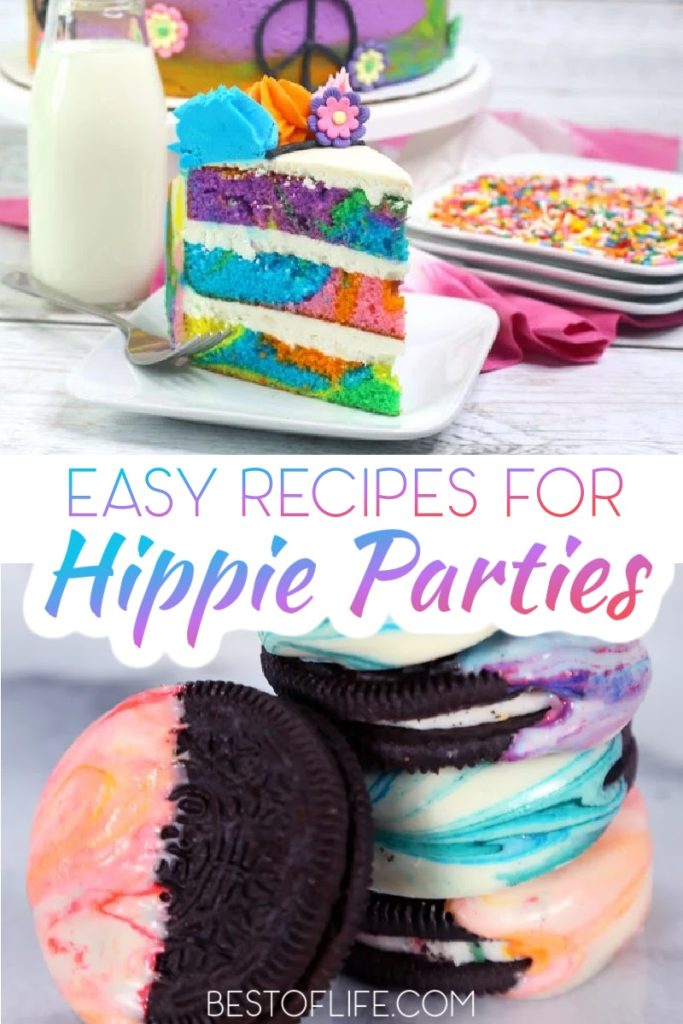 Fun recipes for hippie parties are perfect summer party recipes or birthday party recipes for kids that are easy and colorful. What is a hippie party? A hippie party is a party that is themed to the days of the hippie; think late 60s, 70s.
You can get very psychedelic with tie-dye decor, circular sunglasses, and flowers in your hair. But the food is going to be a combination of difficult and easy. What do you picture in your mind for recipes for hippie parties? You most likely pictured desserts first.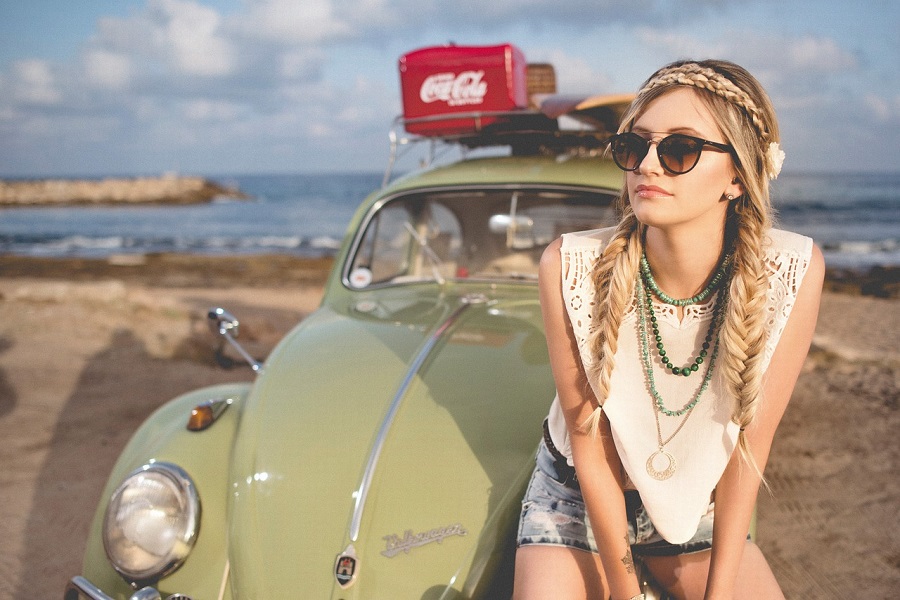 We associate tie-dye colors with hippie culture, and so we go straight to colorful cakes, cookies, and desserts. There's nothing wrong with that, it's simple and fits the theme. We will be using some colorful desserts to help us fit our food tables into the theme.
But we can't serve only desserts; that is where the difficult part comes into play. Can you think of any foods that fit the hippie theme and aren't sweet? We have to get a bit creative here for the rest of the food.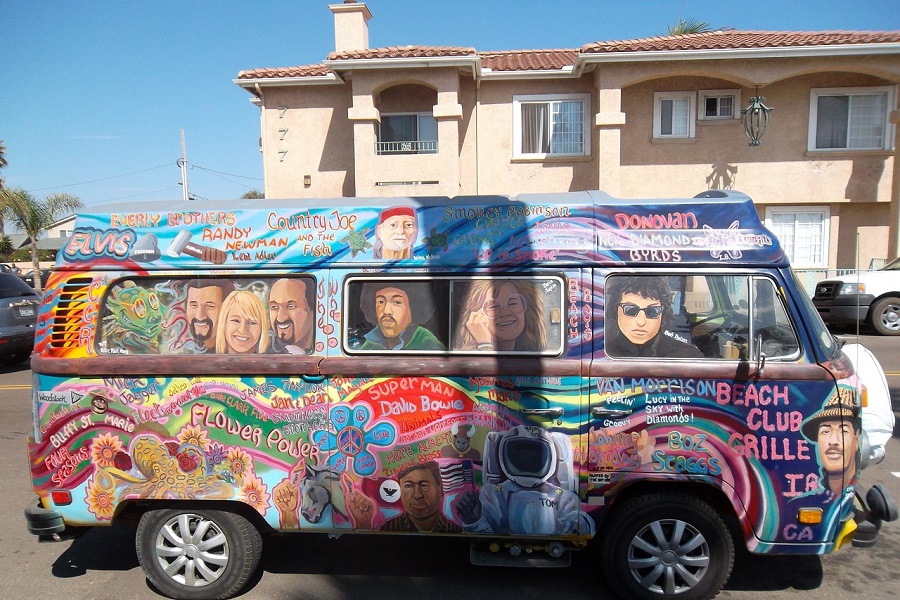 Luckily, hippie culture was strong and vast, so we can use just about anything. But you can also deep dive into this world and consider mostly vegetarian options or vegan options. Yup, hippies didn't invent vegetarian lifestyles, but they did propel it to center stage.
The idea was to find balance in their nutrition just like they wanted to find balance in everything. Some of you may be sad to hear that. But just remember, not everything has to fit the theme. You can include whatever you'd like in your menu.
But you can sprinkle in some themed food here and there for a hippie aesthetic.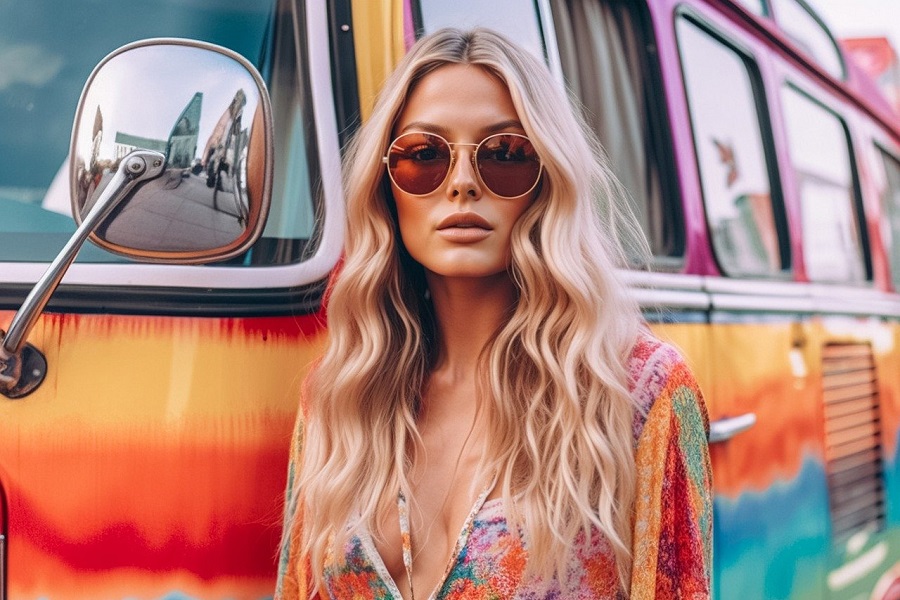 Green Jello Shots | The Best of Life
Red Heart-Shaped Jello Shots | The Best of Life
Unicorn Bark | The Best of Life Magazine
Tie Dye Cupcakes | Tasty Treats & Eats
Rainbow Grilled Vegetable Kabobs | Juggling Act Mama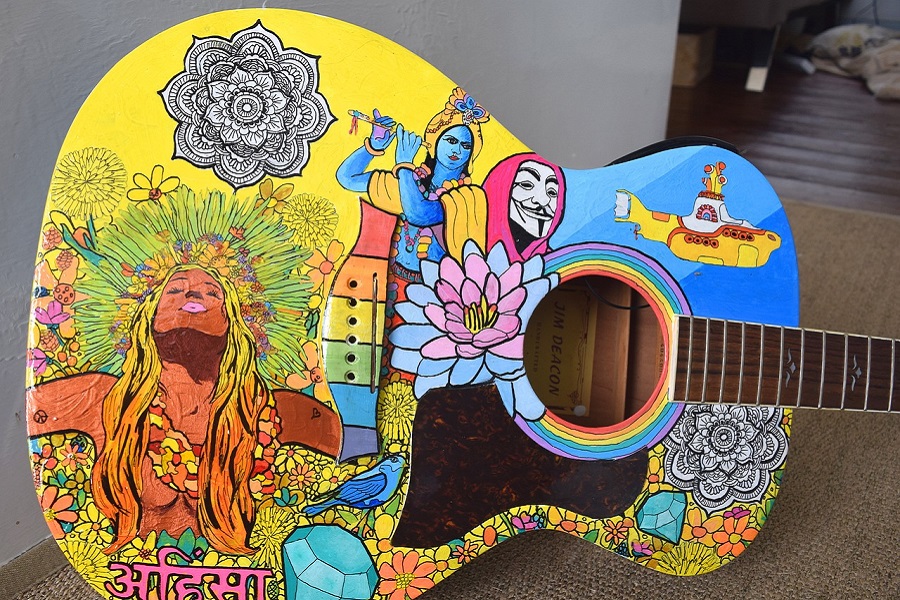 Fun Recipes for Hippie Parties
There are plenty of vegetarian options to cover the savory aspects of your party. Chips and dips will make that aspect very easy. But you will want to get some tie-dye in there as well. You can use the desserts for the bursts of color on your food table.
There are a few other things to consider, like drinks and decor. But these will come easy. The best approach is to build out the menu and then pick your drinks to compliment those instead of fitting the theme.
Of course, fitting the theme and complimenting the food is a win/win.
Hippie Tie Dye Cake | Kitchen Fun with My 3 Sons
Tie Dye Sugar Cookies | The Gracious Wife
Tie Dye Smores | Get Your Holiday On
Fruity Pebble Bars | Homemade Heather
Tie Dye Layer Cake | The Purple Pumpkin Blog
Flower Power Cupcakes | My Food and Family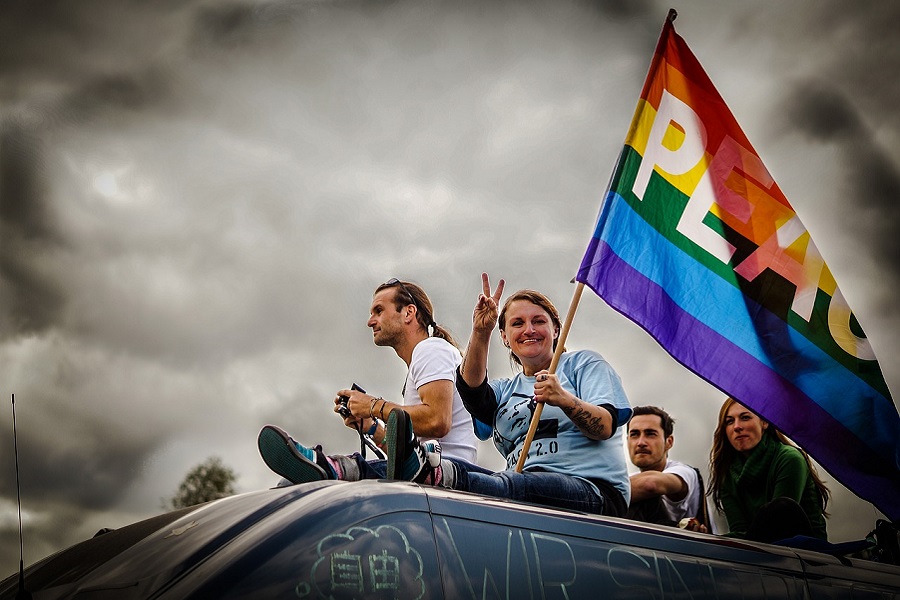 Edible Flowers
Recipes for hippie parties are one thing, but let's not forget one of the biggest symbols of the hippie lifestyle, flowers! Flower power may have been one of the most recognizable aspects of the movement (keeping politics out of it.)
We can use edible flowers in just about everything; dips, drinks, desserts, whatever you want. Using flowers in both the decor and the food will help tie things together. Even if you choose to go with completely non-vegetarian recipes.
Tie Dye Oreos | Pop Sugar
Rainbow Sherbert Punch | Bitz & Giggles
Colorful Fudge | Dream a Little Bigger
Rainbow Cupcakes | Live, Love, Texas
Tie Dye Vanilla Roll Cake | Inspirational Momma
Tie Dye Shirt Cookies | Glorious Treats
Pretzel Flowers | Smart Party Planning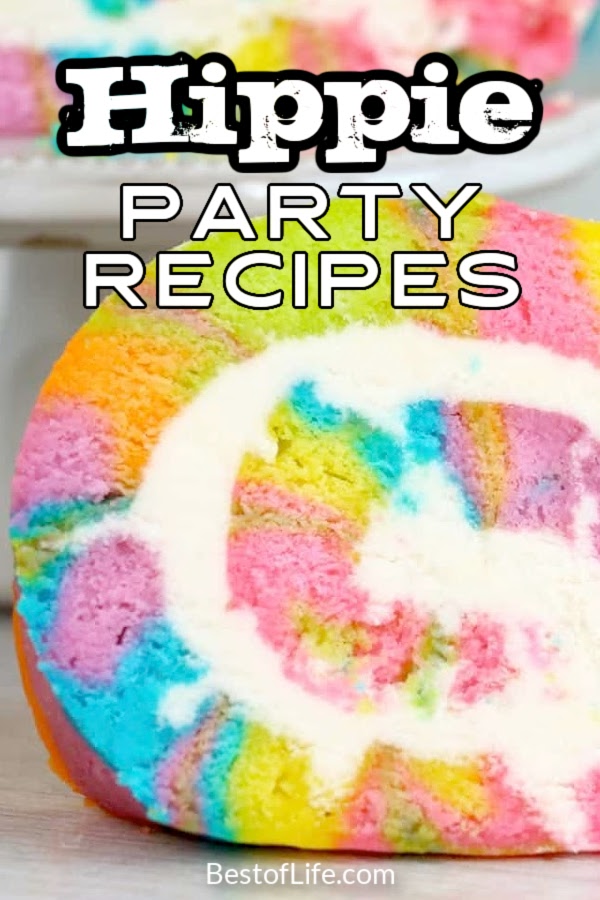 More Party Ideas
Best Summer Cupcakes | Hippie parties fit summer perfectly, and so do these cupcake recipes.
Easy Summer Dinner Party Tips | Dinner parties during summer should be held outside. That's a free tip you can take right to the bank.
Fun Summer Cookies For Parties | You've heard about summer cupcakes. But have you heard of summer cookies?
DIY Outdoor Lighting for Summer Parties | Outdoor parties will need a bit more lighting than the moon can provide.
Easy Pool Area Decorating Ideas | Pool areas are often pretty plain. But we can liven things up without breaking the bank.