Netflix Shows for Teen Girls That Won't Make Parents Cringe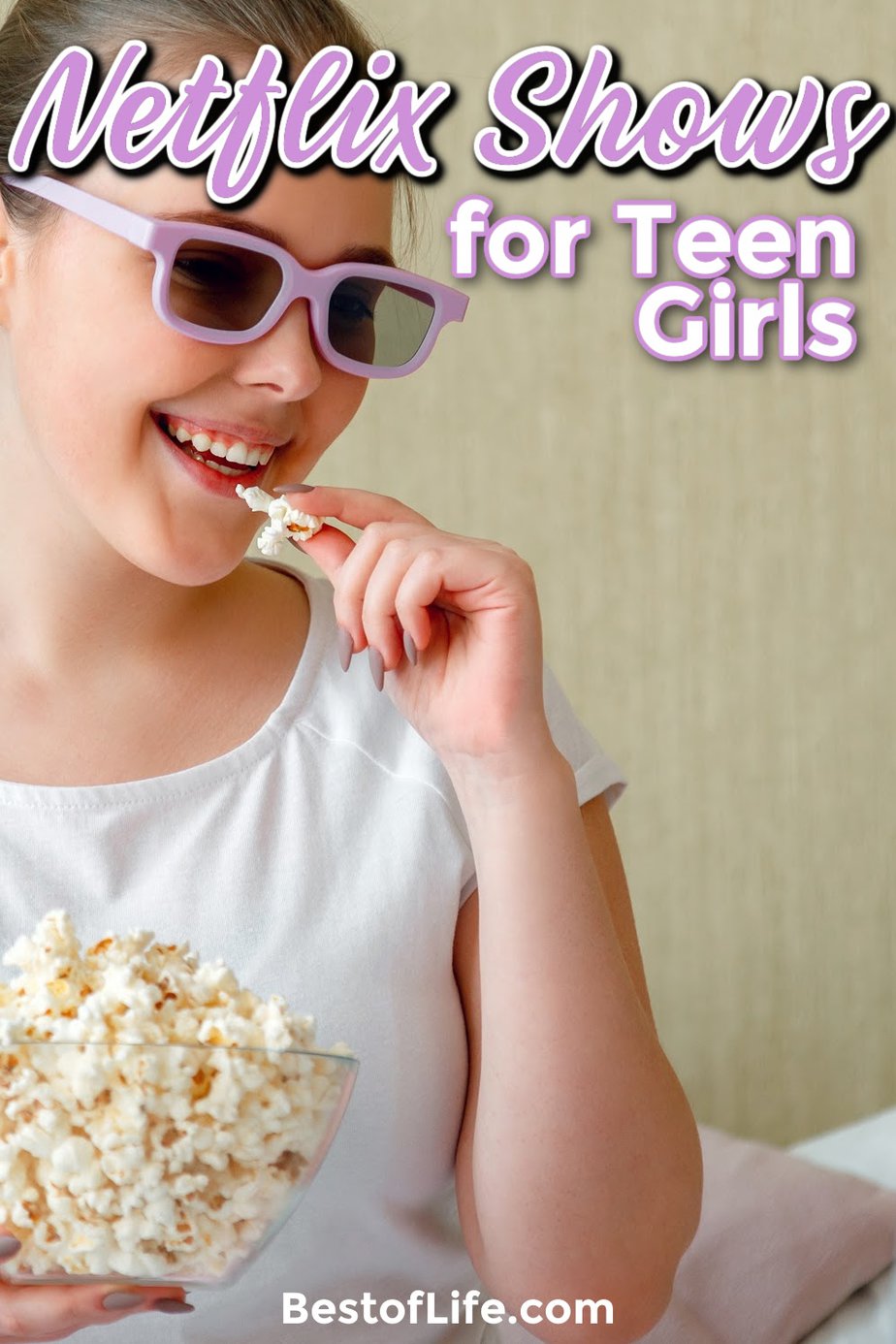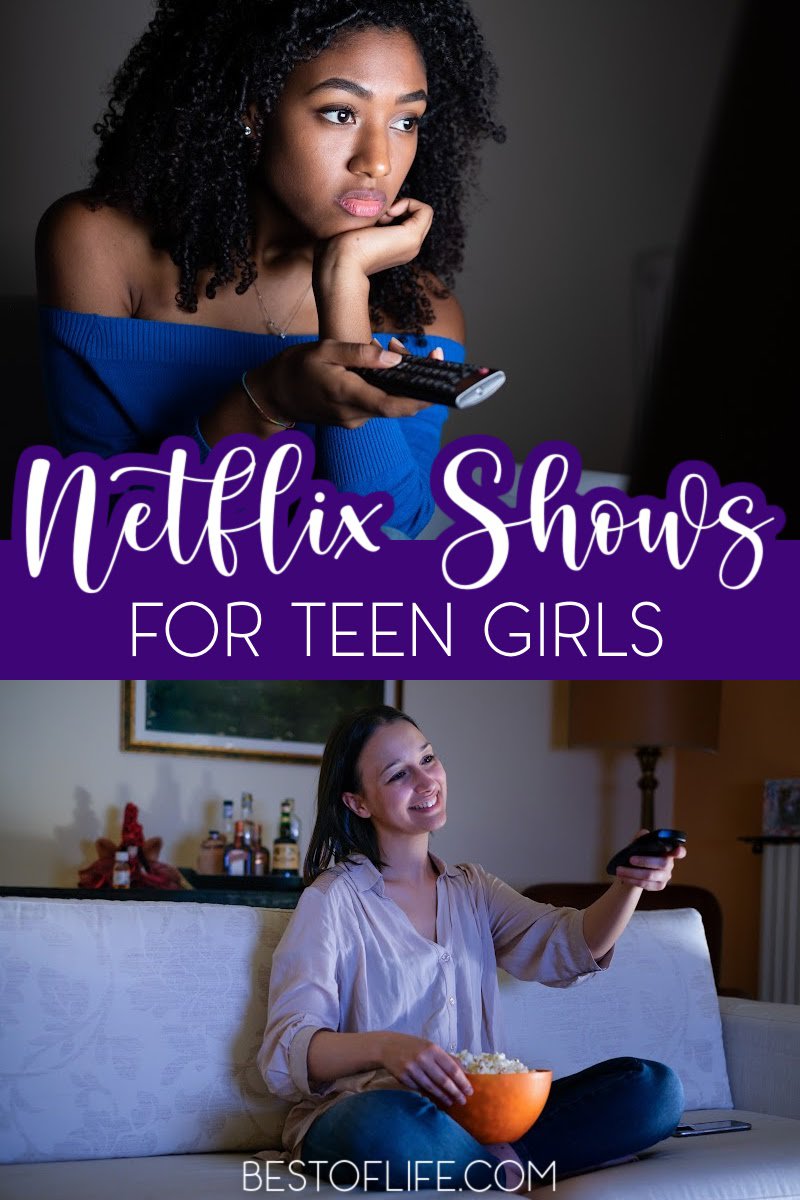 Believe it or not, there are Netflix shows for teen girls that won't make parents cringe. No matter what your personal parental preferences are, there are shows that leave the cringe-worthy material out while still allowing you both to relax and enjoy your evening.

What makes you cringe as a parent? There are surely some things your teen girl does or is interested in that bring about that feeling of awkwardness. It gets worse when you delve into the massive library of teen shows on Netflix.
The best entertainment for your daughter is Netflix shows for teen girls that won't make you cringe. Even better, they can be enjoyed by everyone. Netflix has many different shows to choose from that cover many different topics in life along with a few mythical ideas.
But, no matter what the topic is, there is always the possibility of stumbling across something cringe-worthy. Whether it's an awkward sex scene or "mature" conversations on-screen, cringe-worthy material can ruin the entire Netflix experience.
Instead of bonding over a show with your teenage daughter, you're tensing up and avoiding mutual contact in the popcorn bowl. Thankfully, you don't have to live in fear of the cringe! Instead, you can enjoy the best Netflix shows for teen girls that won't make you cringe at all.
Netflix Shows for Teen Girls | Chilling Adventures of Sabrina
Some parents may remember the Sabrina Spellman from either the Archie comics or the television show with Melissa Joan Hart, depending on your age. And now for a new generation, Netflix has a new take on Sabrina and her world of witchcraft.
This show is dark and broody, which teenage girls will love. There are very few (if any) cringe moments throughout the seasons.
Netflix Shows for Teen Girls | The Innocents
The Innocents is a show that has an interesting take on the whole identity crisis teens experience. It is another dark show that uses fantasy as a way to deal with real-life issues, like romance, growing up and body issues. Those body issues do include shapeshifting but in a very non-cringe-worthy way.
Netflix Shows for Teen Girls | 13 Reasons Why
If you're comfortable with a little controversy, check out 13 Reasons Why. This show opens up the dialog on the hard topic of suicide, something that is often avoided but is sadly still a part of our world. While some parents might appreciate the opportunity to discuss this topic, others might prefer to avoid it.
If the challenging topic doesn't bother you, then 13 Reasons Why is definitely a show you can watch together with your teen. There are very few cringe-worthy moments. Instead, it's an emotional show that raises awareness on a very important topic while leaving things open enough for parents and teens to have an actual conversation about it.
Netflix Shows for Teen Girls | The Rain
We may be starting to notice a trend at this point. Netflix for teens is dark. But, watch any teen shows on any network and you'll find that dark and broody is what teens want today. The Rain is the first Danish original series on Netflix, and it is possibly the best one to start with.
You can watch it either with subtitles or English dubs ("subs" or "dubs", as teens say). Either way, the show is a must for teens and you'll absolutely enjoy it as well.
Netflix Shows for Teen Girls | Atypical
Time for something a little less dark and more comedic in nature. Atypical is a comedy that follows an 18-year-old boy with autism as he deals with life on the spectrum. The thing is, just because you're autistic doesn't mean real life doesn't happen to you too.
Netflix Shows for Teen Girls | Skins
Skins is actually a UK show that aired years ago on their network E4 and now we can enjoy the entire series on Netflix. This show has fewer and fewer cringe moments as the seasons advance, but boy is it worth the ones it does have in the beginning. While this show is for teens, it is definitely for older teens and even young adults.
For example, there is a lot of casual sex, drug use, some pregnancies, eating disorders, and sexual identity crisis. Basically, Skins is a reflection of real-life for many people that doesn't hold back and make the world seem like all sunshine and rainbows.
Netflix Shows for Teen Girls | Stranger Things
A list of Netflix shows for anyone over the age of 13 wouldn't be complete without Stranger Things. This show proves to be one of the best from Netflix and it has everything a teen could want. Stranger Things is a horror series that was inspired by It, which should tell you everything you need to know.
Don't worry, there are no clowns and no cringe moments at all. Well, maybe episode 7 of season 2, but besides that, you'll be fine.
More Netflix Shows to Watch
Netflix Shows 2019 | Best Shows to Watch for All Ages | There are some Netflix shows that don't have any age requirement and are good fun for everyone.
Netflix Documentaries for Crime Solving Addicts | Though, some shows should only be viewed by adults, like docuseries.
Scary Netflix Movies to Watch for a Frightful Night | Scary movies should have a lower age threshold, however, viewer discretion is always advised.
Best Netflix Series for Teens | Some teen series also have viewer discretion advised. However, parents can make their own decisions here.
Netflix Shows 2018 | Best Shows to Watch | No one wants to miss out on the best shows, especially since everyone will be talking about them for a few weeks.