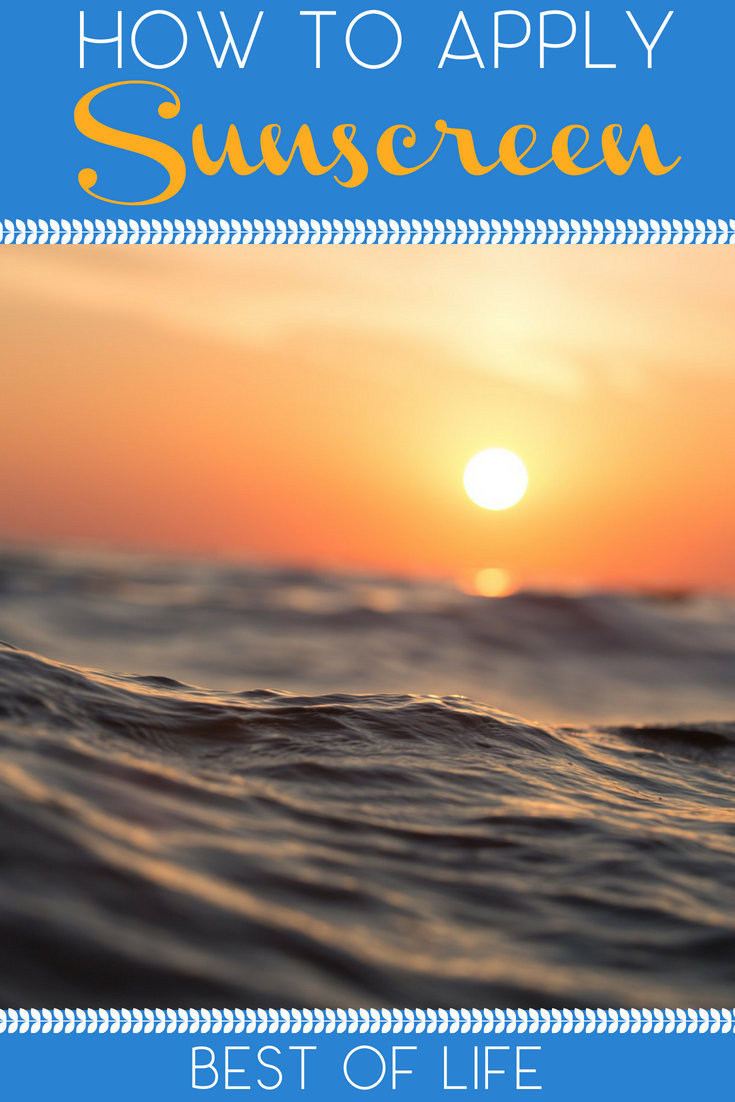 Many people still spend countless hours basking in the sun's light and warmth. Whether it's to enjoy the beach, go boating, play at a park, or simply spend the day outdoors, there are countless reasons for being out in the sun. To avoid sun damage, it's important to know how to apply sunscreen properly. If you miss even the smallest spot, you could open yourself up to UV ray damage.
Knowing how to apply sunscreen the right way will ensure that you are fully protected so you can enjoy your day out in the sun.
Perhaps the most common side effect of overexposure to sunlight is sunburn. However, there is something even more dangerous related to overexposure to sunlight. Skin cancer is the most common of all cancers, and its number one cause is exposure to sunlight.
However, the sun isn't all bad. There are benefits to the moderate sun exposure, like vitamin D and the therapy of simply being outside. Not only are moods improved with time outdoors, but there is also a lot of physical activity that can be done outside.
This is why, despite the dangers, it doesn't make sense to avoid the sun altogether. When you know how to apply sunscreen, you can avoid the risks of being in the sunlight while still enjoying the benefits.
How to Apply Sunscreen to your Face
When we take a look at the fine details of applying sunscreen, it is actually easier than you may think. It will take one tablespoon of sunscreen to properly cover your face. Simply dot the sunscreen onto your face to make sure it is absorbed more evenly.
Once you have gently dotted it on, wait about 15 minutes before you head outside into the sun. This will ensure all of the sunscreen has been absorbed.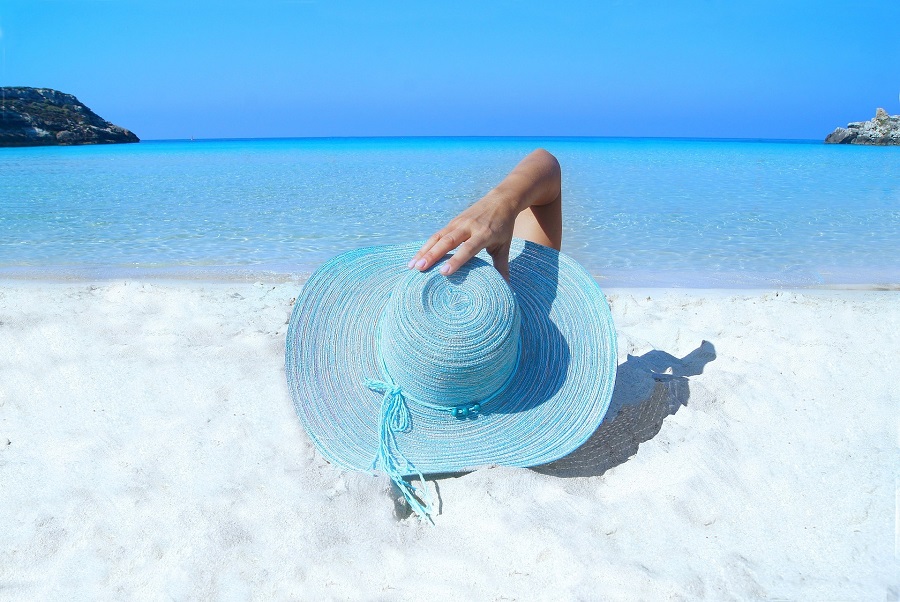 How to Apply Sunscreen Over Makeup
If you know that at some point you will be going out into the sun, apply sunscreen before you put on your makeup and after you've moisturized. Wait until your moisturizer has dried and then follow the steps above to apply sunscreen.
Wait 15 minutes and then apply your makeup as you normally would. If you will be reapplying sunscreen and already have makeup on or forgot to do it before you put your makeup on, there is still a way to get it done. There are plenty of awesome moisturizers that have sunscreen built into them and there are also tinted sunscreen options you can use that come in different colors.
These are safe to apply as usual but after makeup has already been applied. There is even a powder sunscreen that you can brush on just like you would makeup.
How to Apply Sunscreen to your Back by Yourself
The back can a hard place to reach when it comes to applying sunscreen. However, there are ways to protect your back from the sun, even if you're all by yourself (although, if you have someone else around, it would be best to have them do it).
If no one is around to get those hard-to-reach spots, you can use a few different methods. The first is to use a back scratcher. Apply the sunscreen to the scratcher and get those hard to reach spots. Another way would be to use spray sunscreen on a towel and then rub it back and forth on your back as if you were drying off after a shower.
The best way would require you to have a body lotion applicator. If you happen to have one of those on hand, those would work best. If not, maybe invest in one if you find yourself applying sunscreen alone and often.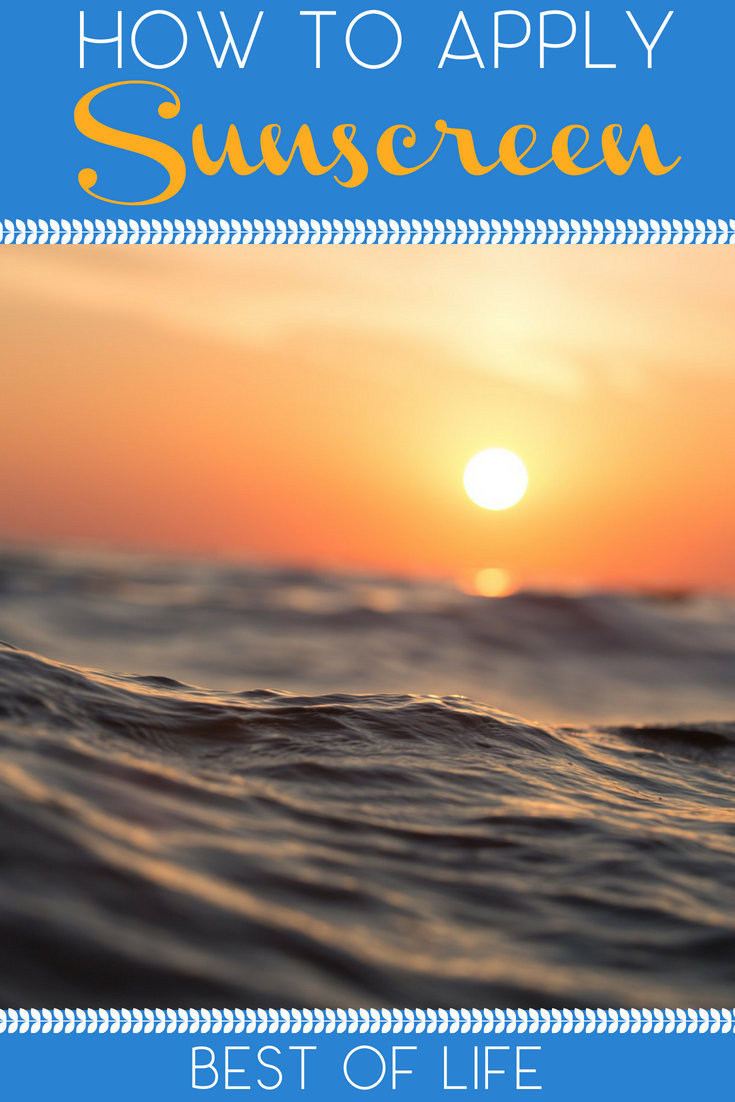 How Often to Apply Sunscreen
When you plan to go out into the sun, sunscreen should be applied to all exposed areas 30 minutes before you head out. This will ensure that all areas have been completely absorbed into the skin.
Not only can it be absorbed, but you also could spend that time making sure you get the hard to reach spots as well. No matter how strong sunscreen is, it will not last all day long, especially if you're being active. It is important to remember to apply sunscreen again, every two hours.
This will ensure that your skin is absolutely protected from the UV rays, lowering your risk of getting a sunburn, or worse, skin cancer.