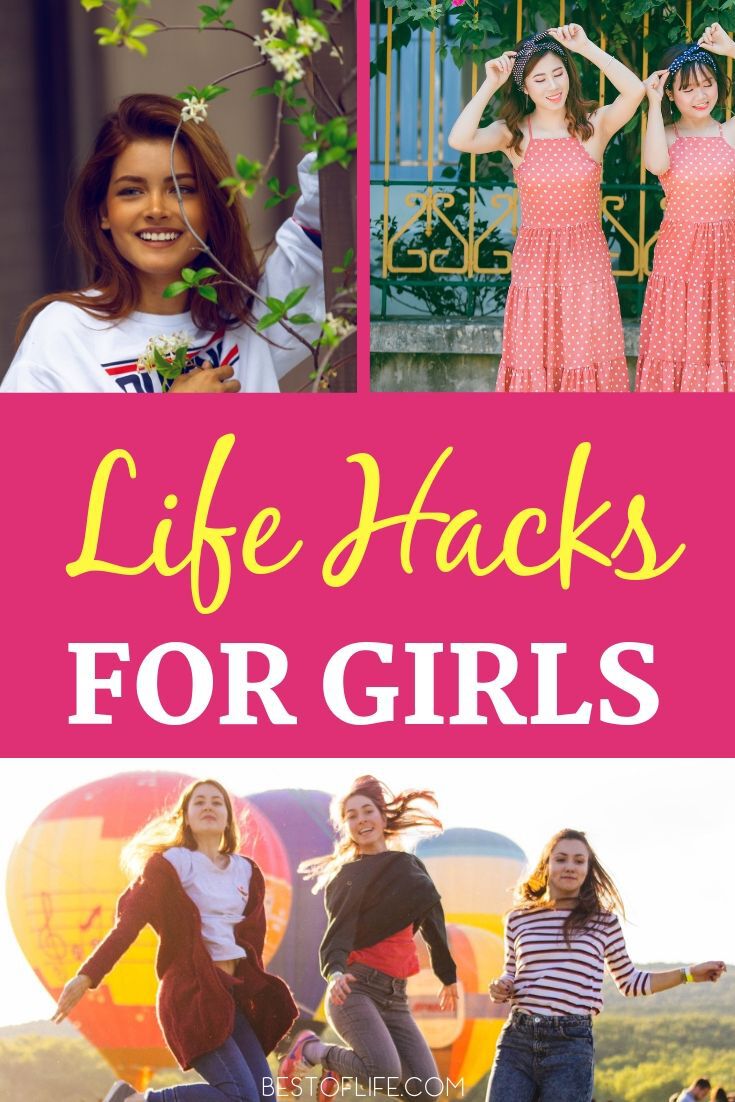 No one said being a girl was easy. In fact, it's not. There are a lot of things girls face that boys just don't have to deal with. There are also many areas of a girl's life that boys just don't understand. That is absolutely fine. Boys don't have to understand every aspect of being a girl and girls don't need to struggle through life. Instead, take advantage of the life hacks every girl should know.
Every girl could use a little help now and again, and life hacks every girl should know will help take care of a lot of different things.
There are a few things in life that girls deal with that are in serious need of hacks. Beauty is one of them, but there are so many others. Life hacks every girl should know will cover the majority of them.
There are also some things that hacks just won't work for, and that's okay. Not everything in life will (or should) be easy. If everything were easy, we would never grow emotionally or mentally.
But for the things that can be hacked, by all means, hack away. If every morning you wake up and deal with curling iron burns, that is a real problem and we can really fix that problem with a hack or two.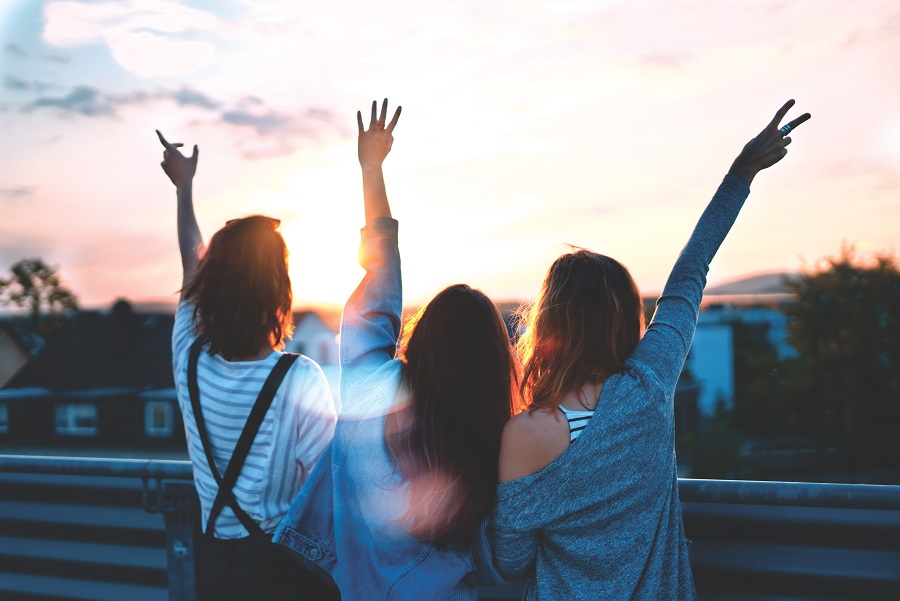 Life Hacks Every Girl Should Know | Deodorant Stains
Girls wear a lot of tank tops or things like them and that can lead to deodorant stains that are visible. Use dryer sheets to clear those deodorant stains away. Simply rub the stain with the dryer sheet in a circular motion and the sheets will absorb the deodorant.
Life Hacks Every Girl Should Know | Packing Shoes
Are you going on a trip that requires you to bring a couple of different pairs of shoes? Avoid letting the bottom of your shoes rub on your clothes with shower caps. All you need to do is put the shoes on the inside of the shower cap and the band around the bottom of the shower cap will hold them in place.
Life Hacks Every Girl Should Know | Seasonal Cleaning
Girls typically have a larger wardrobe collection than boys. Organizing everything can be a pain, especially if you are trying to figure out what you haven't worn for a while and could donate at the end of the season. Hang all of your clothes with the hanger hooks facing out. As you wear clothing, turn the hangers around. Now, at the end of the season, you can easily see the things you didn't wear all season long.
Life Hacks Every Girl Should Know | Necklace Knots
Many girls like to hang necklaces on jewelry stands and that's perfectly fine. But one problem we run into is the necklace chains getting tangled with each other. If your jewelry is hanging, use a straw and put the necklace chain through it so it won't get tangled.
Life Hacks Every Girl Should Know | Another Option
Instead of using a necklace stand, you could use a cutlery tray (yes, the kind in your kitchen that separates your silverware). Take that tray and mount it on a wall or on the door of a cabinet and put little hooks in each slot. You can now hang your necklaces on those hooks.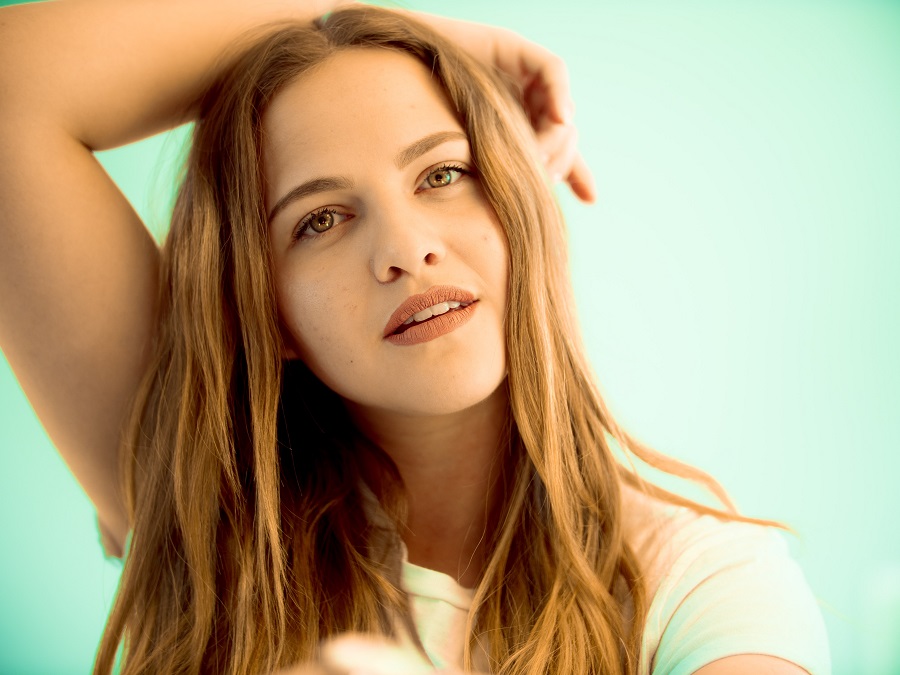 Life Hacks Every Girl Should Know | Heating Things Up
Homeopathic warmers come in handy often. They can ease sore muscles after a workout or soothe your monthly cramps without the use of pain killers. But if you don't have a homeopathic warmer, make one. All you need to do is take a knee high sock and fill it with rice. Once it's filled to the brim, sew it shut and you're done. Heat it up by placing it in the microwave for 1 minute. You could also add essential oils to the rice if you want before sewing it shut.
Life Hacks Every Girl Should Know | Bra Tightness
Want to quickly test if your bra is too tight or too loose? Take two fingers and try and slide them under the band of your bra. If your two fingers fit, it's fine, if not, it's too tight. If you can fit your entire fist under the band, it's too loose.
Life Hacks Every Girl Should Know | Flat Smell
Many times we wear flats without socks. Sure, there are socks that are made for flats but sometimes you just prefer to go without. Avoid them smelling up your closet by putting some baking soda in a small bag (just tie it up so the baking soda doesn't get out). Then, place those in your flats when you take them off.
Life Hacks Every Girl Should Know | Mascara Hacks
We've all run into clumpy mascara wands. To fix this issue, run the wand under hot water to clean it. This will take any mascara off but you can just re-dip it. Speaking of dipping it, stop pumping it up and down. That is what causes clumps. Instead, just twirl it around inside the tube.
Life Hacks Every Girl Should Know | Boot Storage
Having boots with longer tops, like knee highs or something a bit shorter, is nice but storing them is tough. The legs don't usually stand on their own and that causes them to get stained or worse, torn. Get a pool noodle and cut it into smaller sections. Then, when storing your boots, place a section in each boot to hold that top upright.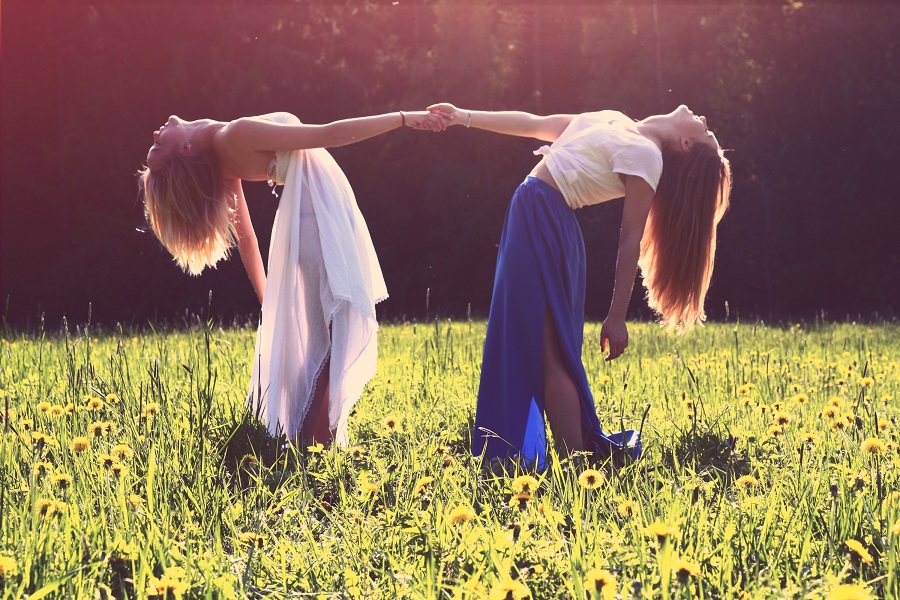 Life Hacks Every Girl Should Know | Makeup Sponge
Beauty blenders are common and, while they can be found for very little money, that is no excuse to be wasteful. Extend the life of your beauty blender by microwaving it in water and dish soap for just a minute. It might be hot when you get it out of the microwave but it will be clean!
Life Hacks Every Girl Should Know | Nail Polish
There are many uses for nail polish besides painting your nails (like color-coding your keys). But mostly, we use it on our nails and don't want to get it on our skin. Take some school grade glue and put a few layers on your skin around the fingernail. Now you can paint freely and then simply peel off the glue when you're done. This will take some practice and may not work the first few times you try it but once you get it down, it will become a real lifesaver.
Life Hacks Every Girl Should Know | Flat Iron
A good flat iron is not cheap and even with it being expensive it is not grease- or product-proof. This means that over time, your flat iron will start to brown in some spots because of the natural oils in your hair or the product you put in your hair. Clean it off with a Magic Eraser. It will still be safe to use and you get even more life out of your flat iron.
Life Hacks Every Girl Should Know | Get the Most From Your Brush
Brushes are filled with oils from your hair, germs, along with dust from the bathroom, and that spells trouble for your hair. Clean them by pulling the hair out of them, getting every bit out. Then, take some shampoo and pour it on your hands and lather it up. Then, rub the bristles of the brush and rinse under warm water.
Life Hacks Every Girl Should Know | Longer Ponytails
Want to make your ponytails look longer without using extensions? Make two ponytails. Take the bottom half of your hair and make that into a ponytail. Then, a few inches above that one, make another ponytail with the top part of your hair. When it falls down, the top ponytail will cover the top of the bottom ponytail, merging them together so they appear to be one long ponytail.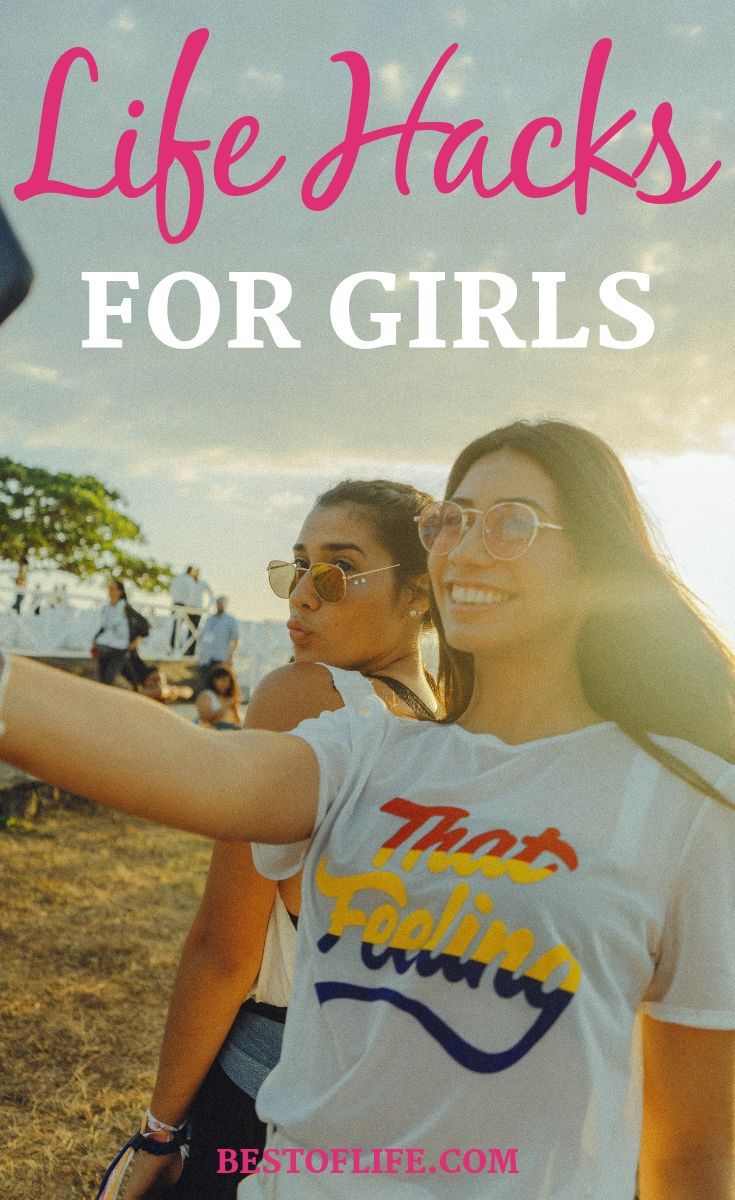 More Life Hacks
15 Beauty Hacks for Skin | Beauty Tips and Tricks
Instant Pot Tips and Tricks for Beginners
How to Apply Sunscreen | Sunscreen Application Tips
9 Daily Habits for Productivity