Red White and Blue Desserts for a Patriotic Party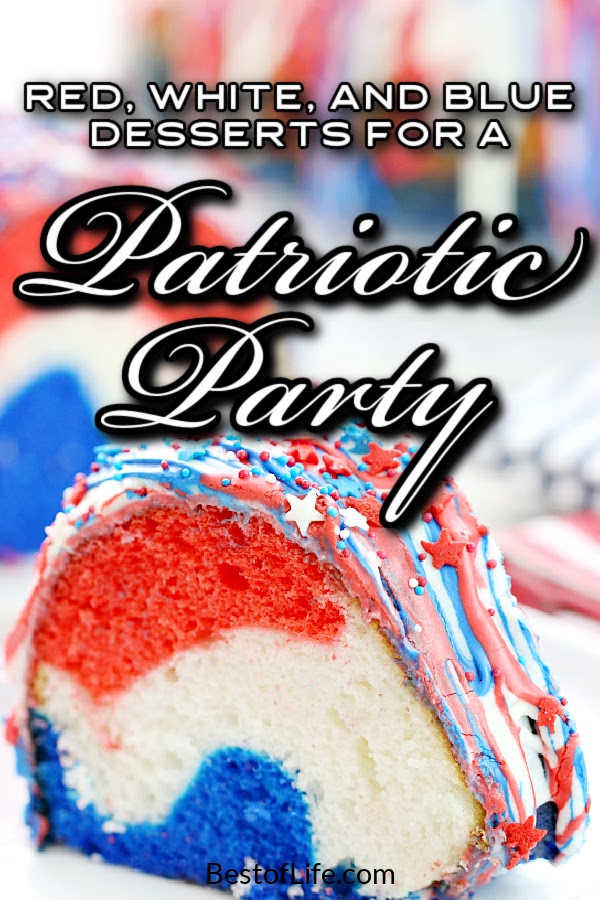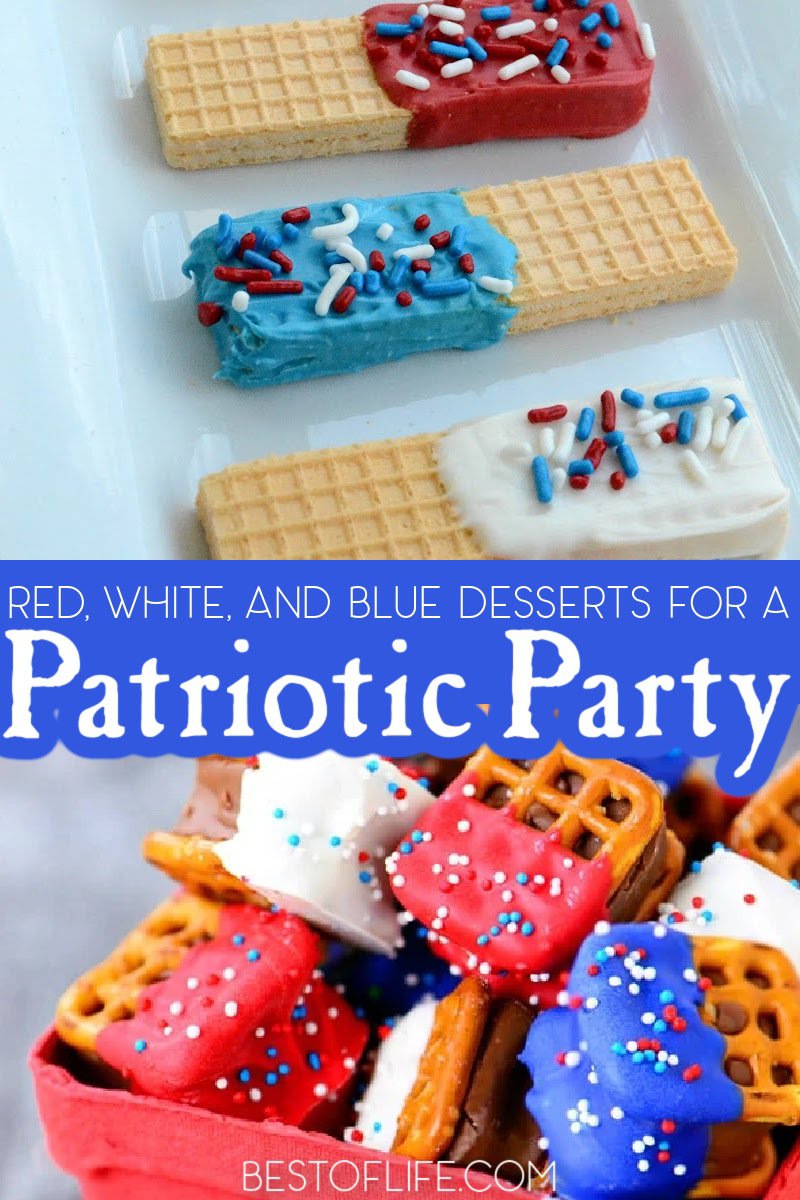 People all over the country are throwing BBQ parties, dinner parties, and spending time with family and friends and it all ends in a fireworks grand finale. But the grand finale doesn't have to be the only ending, something sweet can really make that celebration even better. Red white and blue desserts make for a perfect last course.
Make the best red white and blue desserts for your Fourth of July party and enjoy them as you watch the night sky illuminate with similar colors. How do you celebrate the Fourth of July? Every city, every town in the US is hosting different events that bring the community together.
But Americans have no problem throwing their own Fourth of July parties from BBQ block parties to more intimate family gatherings, the Fourth of July has it all. But every party needs something sweet or multiple sweet things and red white and blue desserts are perfect for the occasion.
When and Where
Whether you're considering throwing your own patriotic party or going to a friend's home, these desserts will help make everything even better. You will want to make a good amount so everyone can try the desserts. But don't forget that variety is the spice of life or the sugar in sweets.
4th of July Pretzels | Craft Create Cook
Firecracker Bundt Cake | Love Bakes Good Cakes
Patriotic Angel Food Cake | A Classic Twist
Patriotic Sugar Wafers | Southern Made Simple
Brownie Flag | Spicy Southern Kitchen
Red White and Blue Desserts
The fireworks show is often hard to compete with, especially when it comes to ending the night but there are some patriotic dessert ideas that can do just that. You can even serve the desserts during the fireworks for a combination of experiences through taste, smell, sight, and sound.
Red White and Blue Bark | The Chunky Chef
Red White and Blue No Churn Ice Cream | It's Always Autumn
Caramel Pretzel Bites | The Gunny Sack
Summer Berry Lasagna | OMG Chocolate Desserts
TNT Cupcakes | The Inspired Mom
Timing
The question is, when do you serve dessert, before or after the fireworks? Why not during? You can even get more creative by serving some of these desserts with sparklers to really enhance the experience. Just remember firework safety and everything will be great.
Patriotic Marble Cupcakes | Two Sisters Crafting
4th of July Cake in a Jar | Emily Enchanted
Firework Poke Cake | McCormick
4th of July Rice Krispies Treats | A Southern Fairytale
Red Velvet Roll-Out Cookies | La Pêche Fraîche
Try Them All
Try one, try two, try all of them and you could be in the running for the perfect cherry on top of your Fourth of July party. There is nothing better than a dessert table filled with a variety of sweets for people to enjoy during any type of party. These recipes will help make sure your desserts stay on theme.
No-Bake Fireworks Oreo Cheesecake Bars | Soulfully Made
Patriotic Brownie Cookies | Kleinworth & Co.
Cherry Bomb Cookie Balls | Snack Works
Firecracker Jello Dessert | Kid-Friendly Things to Do
No-Bake Summer Berry Lasagna | Oh My Goodness Chocolate
Getting Patriotic
There is nothing like getting patriotic with your desserts. These red, white, and blue desserts are perfect for any of the president's birthdays we celebrate, memorial day, labor day, and Fourth of July. You can use these recipes as often as you'd like as well. Have fun and enjoy it!
Red, White, and Blue Cheesecake Salad | Sweet and Savory Meals
4th of July Milkshakes | Tastemade
Star-Spangled Cookies | By Pinkl Recipes
Jello Poke Cake | Inspirational Momma
Patriotic Puppy Chow | Blackberry Babe
More Summer Party Ideas
July 4th Decorations | Fourth of July Front Doors that Pop | Decorating your patriotic party is just as fun as making these desserts.
Best Fourth of July Facts to Know | Americans should know their history, especially as it pertains to the Fourth of July.
Red White and Blue Drinks (For Kids) | Not all drinks are for kids, but they can get in on the fun as well with some kid-friendly patriotic drinks.
Best Red White and Blue Nails – Designs to Love | Decorate your home, host a party, and have a great time. Just don't forget your nails!
Red White and Blue Drink Recipes (For Adults) | Now these drinks are not safe for kids and should be enjoyed responsibly.