Family Friendly Movies to Watch at Home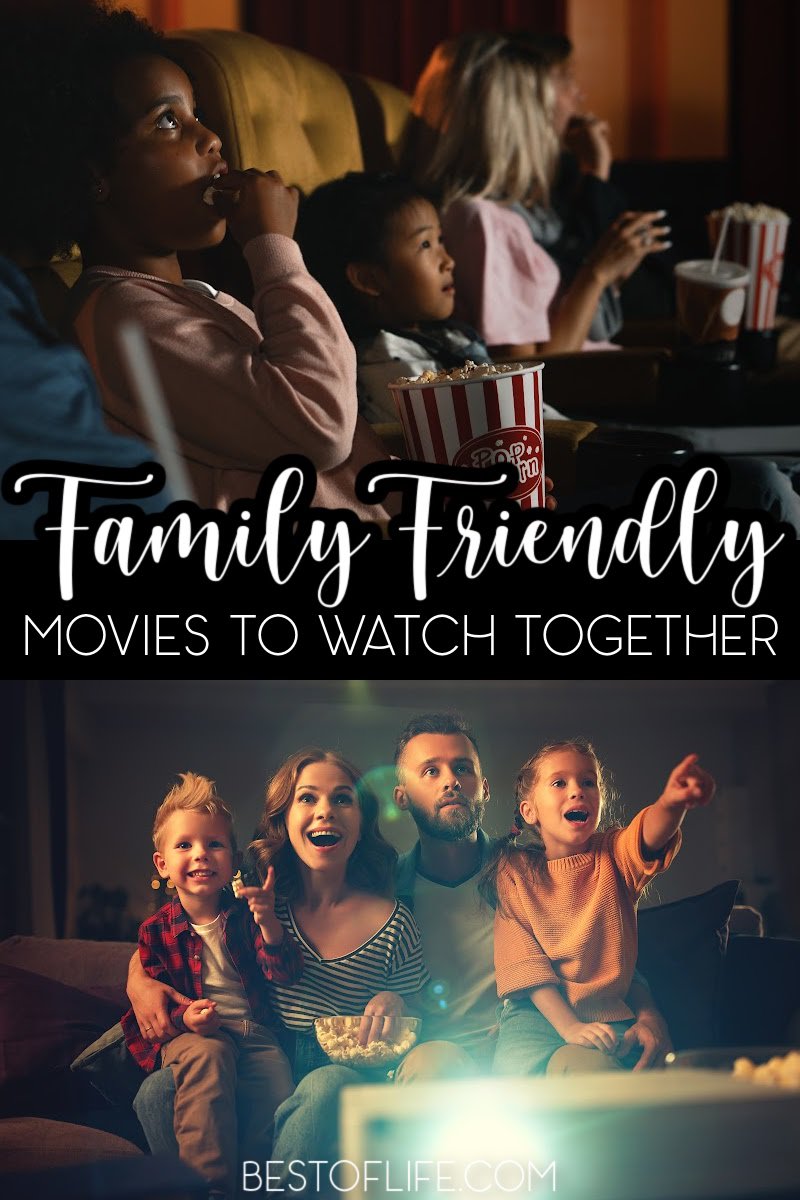 Families gather sometimes once a week to watch a movie together that is good for all ages. Therein lies the issue. You will need to find family friendly movies to watch that are suitable for all ages but also enjoyed by all ages. There absolutely is a difference between suitable and enjoyable. The question is, what is your family into?
Family movie nights have been a part of American culture for a very long time. Finding family friendly movies to watch is so much easier now that you have access to libraries of movies for families online. There are many different streaming platforms for you to choose from.
However, Amazon has quite a list of movies for all different types. You can find horror movies that are filled with gore or horror movies that are more suspenseful. You could also find family friendly movies to watch when you're stuck at home. There are so many possibilities and you just need to be pointed in the right direction.
Family Friendly Movies to Watch | Paper Planes
Dylan is a young boy who has a talent for building paper airplanes. In fact, Dylan dreams of competing in the World Paper Plane Championships in Japan one day. But getting from his hometown in Australia to Japan isn't an easy thing do.
Dylan will learn that sometimes we fall but we always get back up. It is definitely worth adding to your watchlist.
The Grace family is moving into a secluded old home that was owned by their great, great uncle Arthur Spiderwick. But strange, mystical things start to happen at the home like disappearances and so much more. The family searches for someone to blame but there is more going on all around them.
In fact, Jared and his siblings Simon and Mallory discover an entire world of magic that has been living right under their noses.
Some family friendly movies to watch are a little more intense than others. But that usually means there is a bigger lesson to be learned. Wonder is a family drama about a 10-year-old boy who suffers from Treacher Collins syndrome, a genetic disorder that causes deformities in the face.
The family is working together to deal with the social stigmas that surround the syndrome all the while trying to give the boy a semblance of a normal childhood.
There are plenty of family friendly movies to watch that come from years ago like Hugo. Hugo came out in 2011 but is still a great family movie to watch. The movie follows an orphan boy named Hugo. Hugo lives in the walls of Paris' Gare Montparnasse railway station and helps his uncle maintain the clocks.
But Hugo has bigger plans than just fixing clocks. This movie was nominated for 11 Academy Awards and won 5 of them.
Amazon has a few originals that are perfect for families and Troop Zero is one of them. This movie is about a group of misfit girls who want to win a talent show. The grand prize is the chance to send your voice in a recording to space.
There is happiness, sadness, laughter, and everything in between in Troop Zero which stars Viola Davis and Mckenna Grace.
There are some families out there with older kids and there are movies for them as well. Valerian and The City of a Thousand Planets is a great movie that tweens and teens would love to watch with their parents. This movie is about Valerian and Laureline, two special operatives who are tasked with saving planet Alpha.
However, things become more serious and stakes become much higher the further along Valerian and Laureline go.
Mark Wahlberg and Rose Byrne play a couple who want to start a family but are having issues doing it on their own so they decide to foster one child. However, the deal changes and they end up getting three kids all at once. This movie follows the new family as they learn to become a family as they each imagine it should be.
What better family friendly movies to watch than a movie about people learning to become a family?
You might have already seen this one but if not then you should. Detective Pikachu follows the story of a young man who lost his father but his father's Pokemon partner believes there is more at play. Together, they go out on a mission to find out what really happened to the father.
The problem is, they might have bit off more than they can chew.
There is nothing like a good superhero movie. However, this one takes things to an artistic level that even adults can enjoy. The visual effects in this movie are absolutely stunning and the story is one that everyone can enjoy. The story follows Miles Morales as he gets bitten by a radioactive spider.
We're all familiar with that part. But this time, Miles witnesses the death of Peter Parker and becomes involved with several different versions of Spider-Man from different universes. They work together to solve the mystery and learn about working together.
We are going back to another blast from the past starring twins who became very famous and then left. Mary Kate and Ashley Olson star in this version of a classic parent trap story. Amanda is an outspoken girl from the city and Alyssa is a quiet and refined girl from an upper-class area.
They discover that they look alike and can switch places to try and get Amanda's social worker Diana and Alyssa's father together.
Jackie Chan brings his talents to one of the best family friendly movies to watch, The Spy Next Door. This action-comedy is about a man who is called to babysit his neighbor's children. However, he ends up having to fight off secret agents who discover that one of the kids had stolen a secret code.
More Movies to Stream
What to Stream March 2020 | 2020 has come and gone, but that doesn't mean these shows and movies aren't still worth a watch.
New Shows to Stream in 2020 | New in 2020, classic in whatever year this is currently. The point, still good to watch
Fall 2019 Amazon Shows to Watch | Amazon shows that started in 2019 are shows you will need to catch up on today.
Netflix Shows for Teen Girls That Won't Make Parents Cringe | There are also shows that fit a mood rather than a time or year.
Best Netflix Series for Teens | Some shows also are meant for specific age groups which is perfect because parents need to know that a show is okay for their kids.