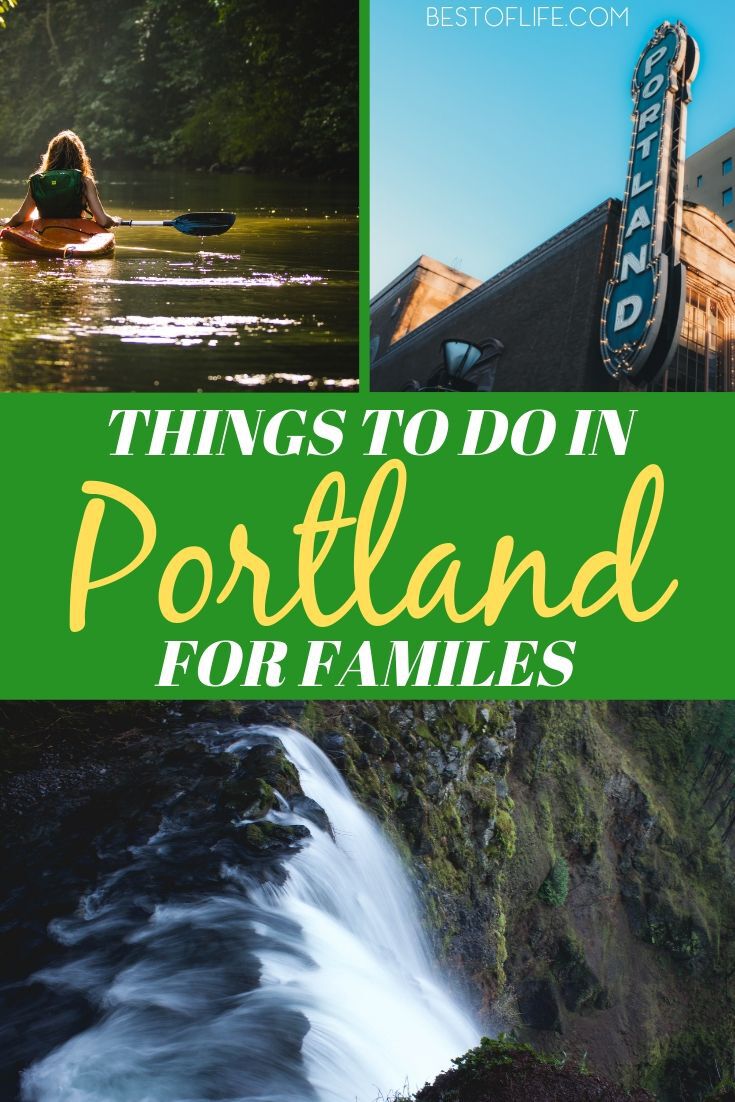 Portland, Oregon is known for being weird – in a good way. That is exactly why most people have a great time in Portland, even families. There are many things to do in Portland for families and all of them are fun, exciting, and a little weird. What makes Portland weird isn't anything in particular, some would even say it's everything. But weird family events are definitely among those reasons.
Head out to Oregon's biggest city and enjoy some weird and fun things to do in Portland for families with children of all ages.
Portland is an interesting city. It is close to nature but also the hustle and bustle of a city. There is never a shortage of things to do in Portland for families.
From museums to camping and everything in between, hearing the words, "I'm bored" is rare in Portland. There are a few things that Portland is known for today besides being weird.
Hipsters, art, and coffee are all things Portland is popular for. But none of these things are exactly what families are looking for when they travel. But these cool things benefit families who visit.
All of the things the city produces and the communities put together are perfect for families. It is not uncommon to want a nice souvenir when you travel, something that yells "I was there". Portland is filled with those and so much more.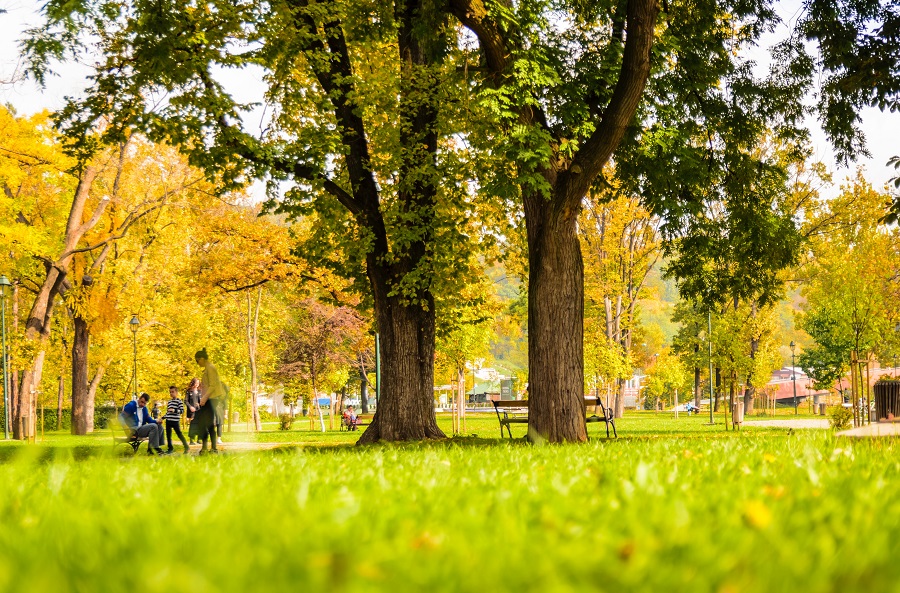 Mill Ends Park
Remember how we said Portland was weird? Welcome to the world's smallest park! Mill Ends Park is a popular spot for visitors to come and see what the world's smallest park looks like. What could also be described as a planter, often gets filled with tiny attractions like a Ferris wheel and seasonal decor.
The Oregon Zoo
From the world's smallest park to a park filled with 232 different species of birds, fish, reptiles and more. The Oregon Zoo is 64 acres filled with animals and things to do. Like many other zoos, this zoo is modernizing itself to fit our times and your kids will surely enjoy their time here.
Slappy Cakes Pancakes
There are some who believe that if you go to a restaurant you shouldn't have to make your own food. Those people are boring. Slappy Cakes Pancakes is a pancake restaurant that has a skillet at your table.
You are presented with different types of pancakes batters, even food allergy batters, and you can make your own pancakes. Toppings, tools, and even side dishes are all available.
Portland Aerial Tram
The Portland Aerial Tram is a way for locals to commute to and from work similar to any other public transportation service. But this is Portland and a normal bus just won't make the cut.
The Aerial Tram is one of the ways you can get to and from the many different things to do in Portland for families. Kids will love the view and you will love getting off your feet for a bit.
Oregon Museum of Science & Industry
When kids hear the word "museum" they aren't exactly on board, until they arrive. The Oregon Museum of Science & Industry is a great way to spend the day with kids. Not only is there a submarine that kids can tour. The world's largest planetarium, a motion simulator, and many more exhibits can all be found here at this museum.
Portland Japanese Garden
Japanese gardens are usually for finding your zen, relaxing in nature, and enjoying the sights. But this is Portland and there needs to be a different twist. The Portland Japanese Garden offers a scavenger hunt for kids. This scavenger hunt asks you to find hidden statues sprinkled throughout the gardens.
Ride Bikes
You can't experience Portland like a local without getting on a bicycle and going for a ride. One of the best things to do in Portland for families is to rent a bike and take a tour around the city. Not only will you be getting physical activity done for the day but you will enjoy seeing Portland from this perspective.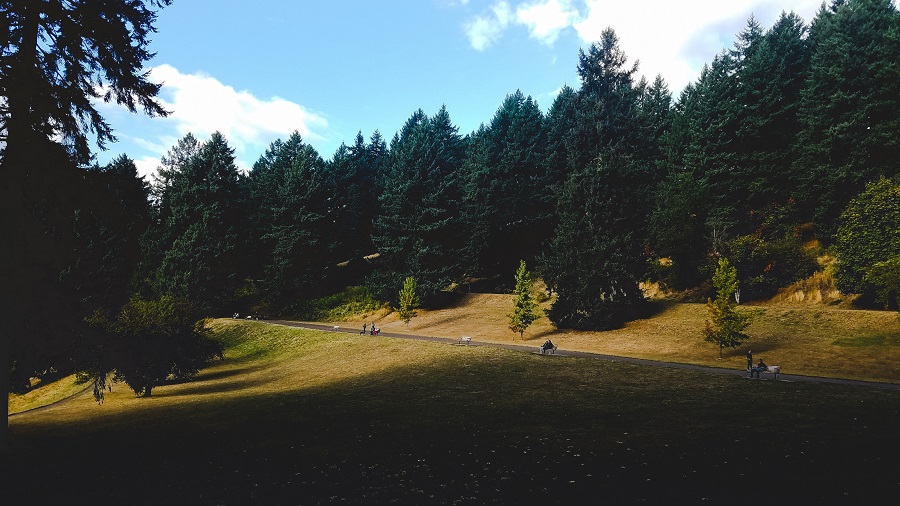 Mt. Tabor
Did you know that there is a volcanic cinder cone in Portland? This park was built before anyone knew the area was volcanic in the early 1900s. As construction began on park space at the top of the mountain, they dug and discovered volcanic cinders. The area is totally safe to hang out for the day and your whole family will enjoy the views.
Forest Park
We've seen the world's smallest park in Portland but what about the largest urban forested park? Well, that is Forrest Park in Portland which is home to more than 100 species. There is a 30-mile Wildwood Trail you can explore as well. Don't worry, you can turn back whenever you want.
Oaks Amusement Park
There is another park that is a little more thrilling, Oaks Park. This park is filled with things to do in Portland for families from a roller skating rink to thrill rides. There are special events hosted here so check the calendar to see what special events you can enjoy. Of course, just enjoying the park alone is well worth a trip.
Sauvie Island
It is hard to visit Portland and not enjoy nature. Sauvie Island is a great place to hike, kayak, fish, bike, and just enjoy nature. You will also find historical areas and you can learn about the significance of each location. This island is 10 miles north of Portland and is worth the short drive.
Multnomah Village
Welcome to the village in the heart of Portland. Parents will love this part of town as you can shop antiques and other boutique shops. But kids will love Multnomah Village for the Tinker Toys store or the candy shop.
VooDoo Doughnuts
Some may be familiar with Voodoo Doughnuts already but did you know it got its start in Portland? Kenneth "Cat Daddy" Pogson and Tres Shannon wanted to start a business together that would fit in the climate of Portland, Oregon.
In fact, Voodoo Doughnuts are not only amazing, but they are also little pieces of the weirdness that is found in Portland. Everyone who tries one falls in love and the same goes for visiting Portland.
Find the Horses
Perfectly harmless, plastic horses can be found all around the city. These horses are tied up to rings and can be found along sidewalks and roadways. Try to find as many as you can while you travel and try to keep track of where each was found.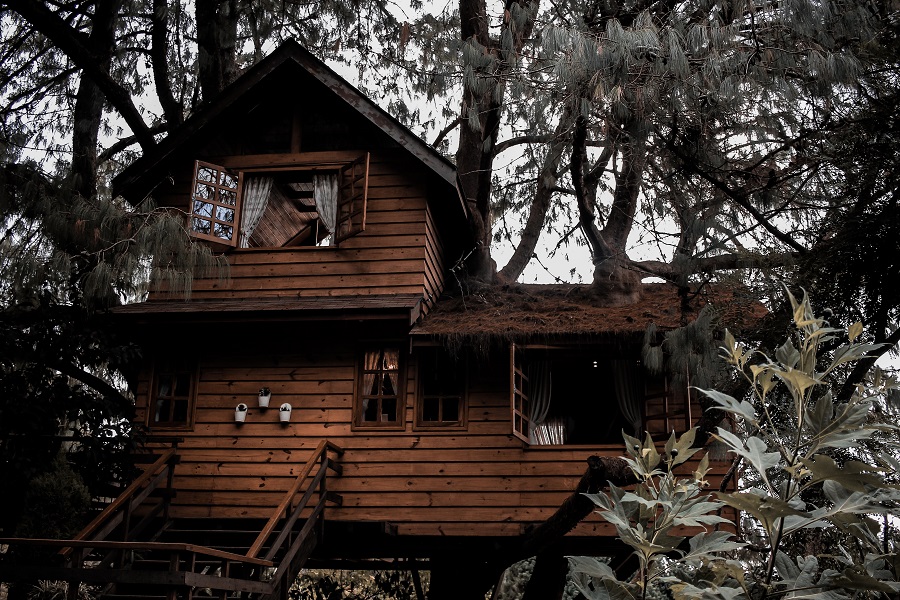 Treehouse Hotel
Did you know that Portland is where treehouse homes started becoming more popular and extravagant? Any kid would absolutely love to find out that the hotel they will be staying in is in a tree.
The Columbia River Gorge
The Columbia River Gorge is a vacation in itself. Find hiking, kayaking, windsurfing, boating, shops, museums, wine tasting, camping, rafting, the list of things to do in the gorge goes on and on.
Punch Bowl Social
Get ready for a one-stop-shop for people of all ages. Punch Bowl Social is an upscale dive(?) bar/bowling alley. However, this bar is for the entire family with food and drinks for kids as well as adults.
Go bowling, play arcade games, karaoke, play darts, or watch live entertainment at the country's largest Punch Bowl Social.
Tryon Creek Nature Center
Currently, the Nature Center itself is closed. However, guided nature walks, Story and Stroll, and Junior Ranger are all still available. Story and Stroll is one of the most popular things to do in Portland for families with kids ages 2-6.
This activity adds a story to your walk through the trails with physical activity, reading, learning and exploring all intertwined.
Playdate PDX
Another great activity for younger kids is Playdate PDX. This indoor play place has a three-story kid-friendly play structure. Slides, crawl spaces, and climbing spots fill the structure. Live entertainment can be found here as well.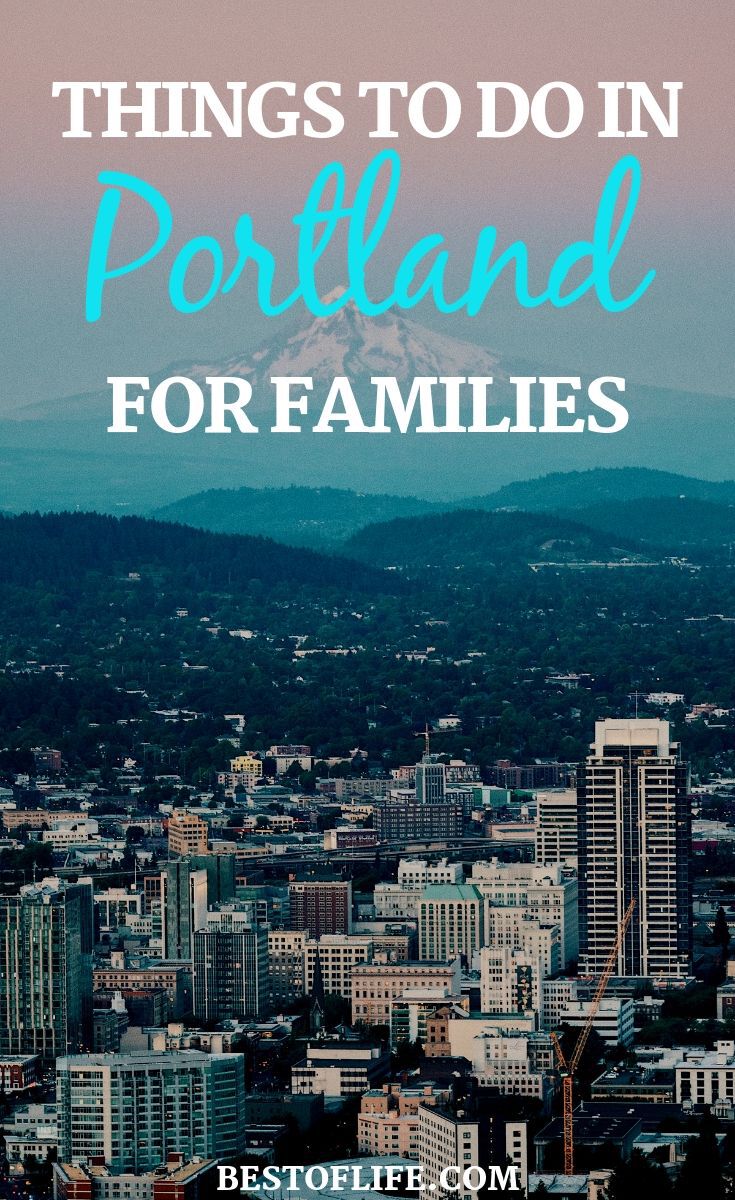 Pick Berries
During specific times of the year, you can pick your own berries. There are many different berry farms that allow you to visit and pick your own berries. This is a great way to stay active, eat healthily, and learn about where food comes from.
Waterfalls
Just an hour away from Portland you can find even more trails to hike and outdoor activities to do. Kids of all ages will love to experience natural waterfalls at Latourell Falls or Silver Falls State Park. These places offer a lot to do and great photo opportunities as well.
More Travel Ideas
Best Things to Do in Central Park
Best Things to Do in Hilton Head with Kids
Free Things to do in Orlando Besides Theme Parks
What to Do with a Teenage Girl in New York | 15 Things to Do