Upcycling Craft Ideas | Home Decor Tips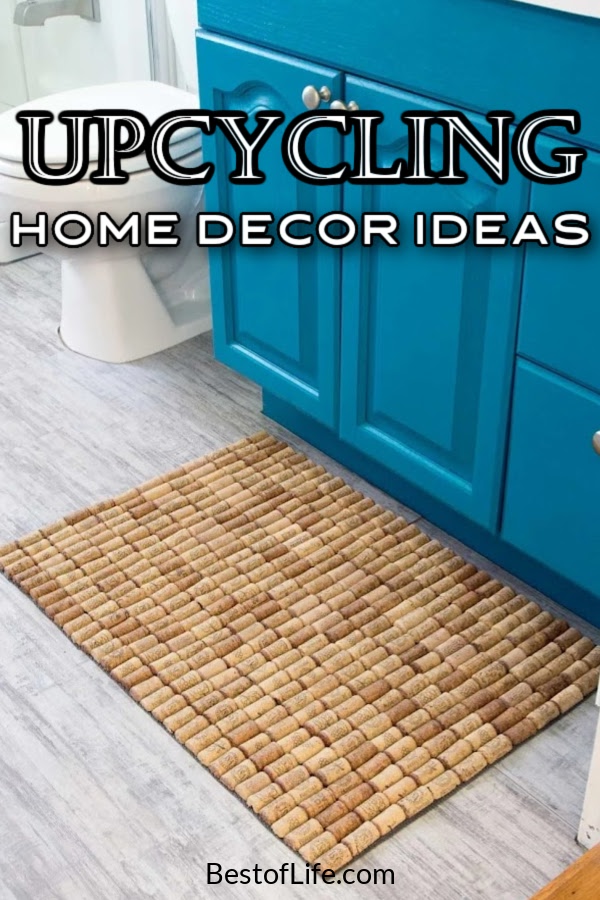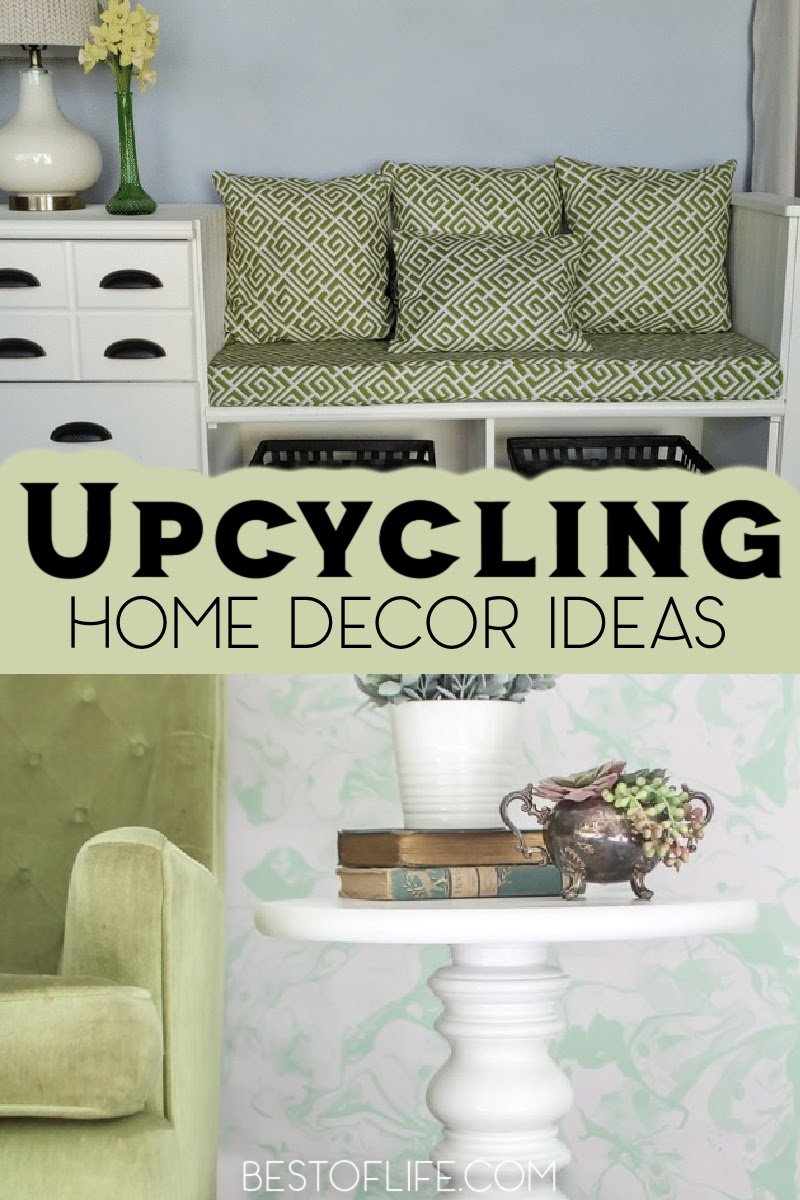 Upcycling is when you take something that is old, maybe even broken, and turn it into something new. For example, you can upcycle a ripped shirt into a new scarf. But clothing isn't all you can upcycle. You can use some upcycling craft ideas to make some DIY home decor.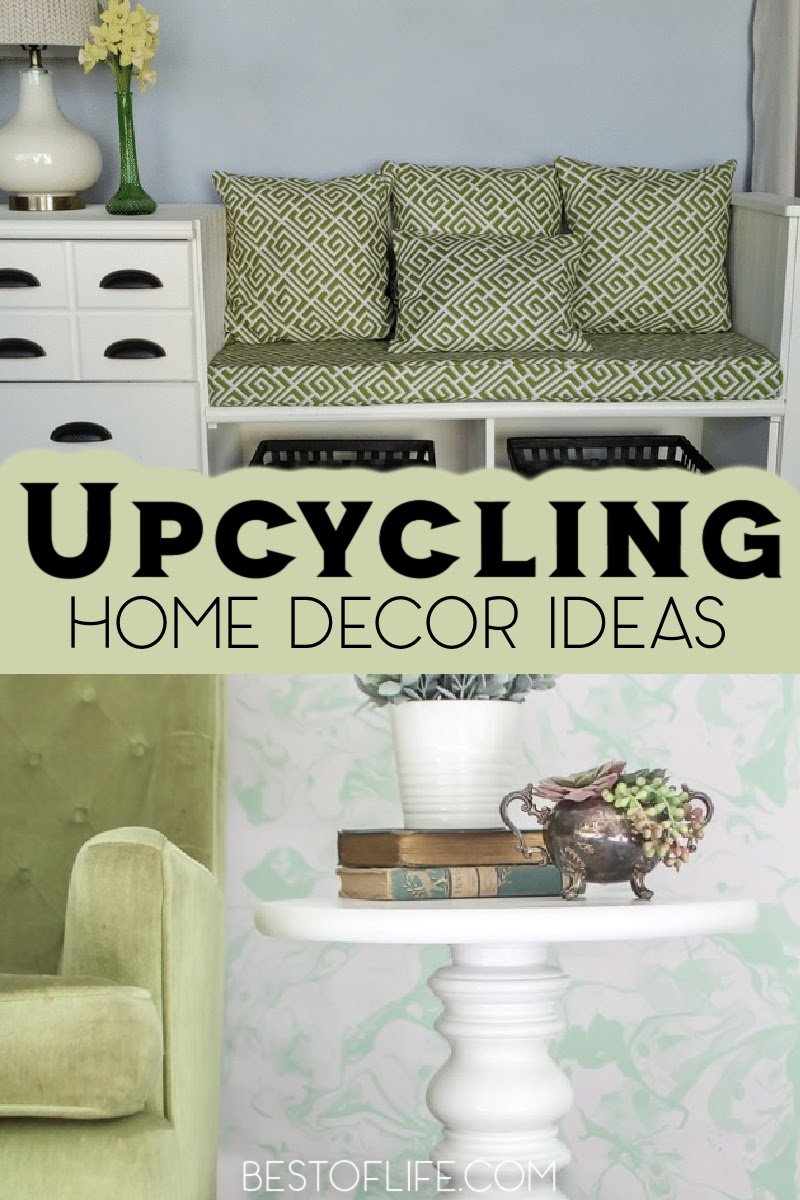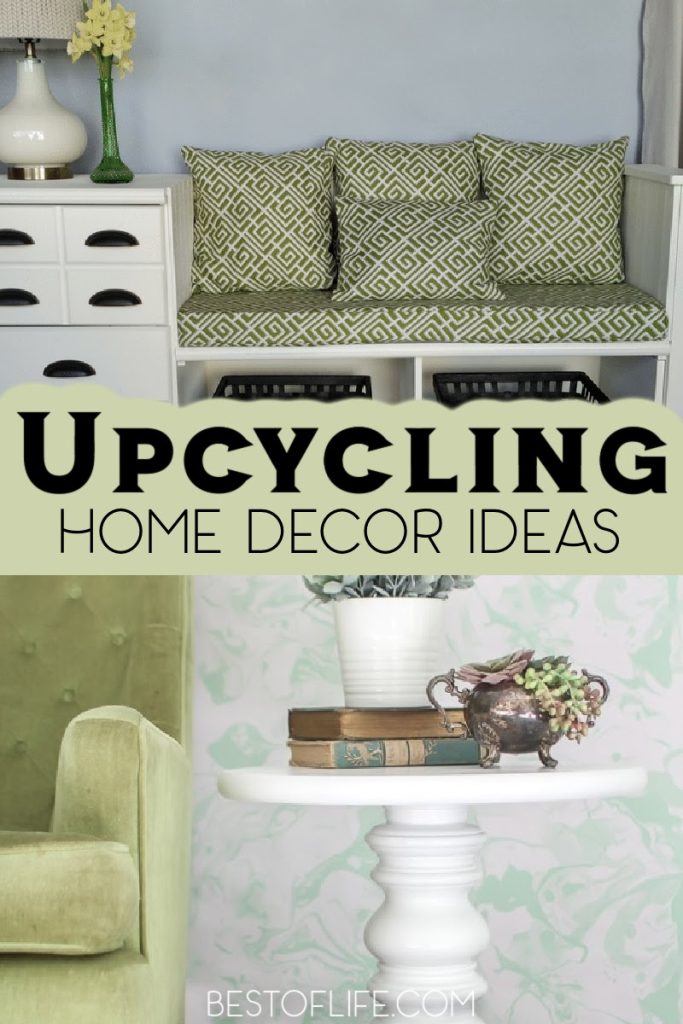 Upcycling craft ideas can help you save money on home decor or even DIY some party decor for your next event. The idea of upcycling is not a new thing. Essentially, it is the upgraded version of hand-me-downs.
Some of us may recall getting clothing from an older sibling when we were kids. That is a very light form of upcycling, taking something old and making it new. Of course, hand-me-downs weren't very unique, but they were new to the receiver.
Luckily, upcycling has evolved, and we can find ways to take something old and make it fresh again, giving it a new purpose. One of the easiest things you could do to upcycle is with wine bottles.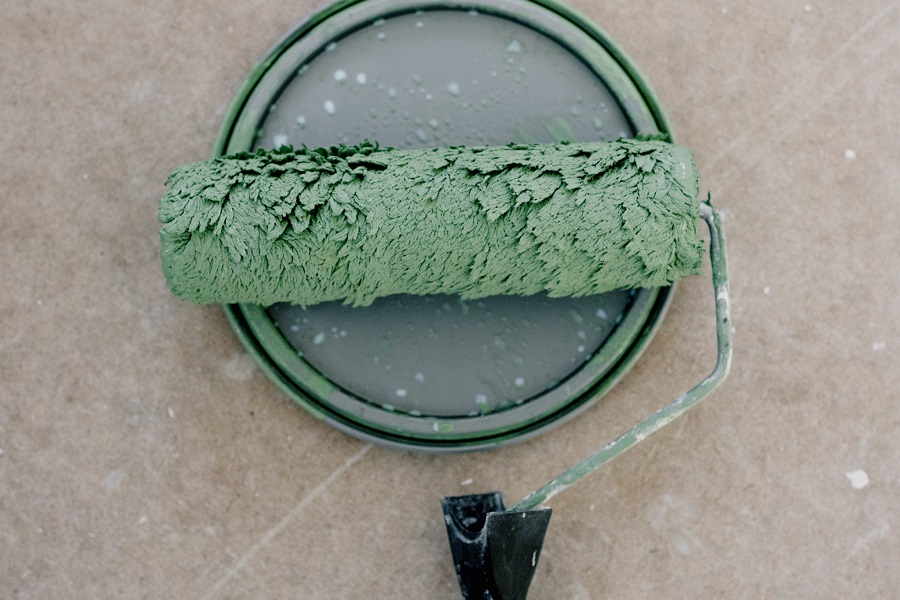 You can paint an empty wine bottle and use it as a letterboard. The wine bottle upcycle has been done in many different ways, but it works. You took a bottle of wine, enjoyed it, and instead of throwing it out, you gave it a new purpose.
Of course, there are far more ways to upcycle home decor and provide a variety of things new life, but reusing items is not the only purpose. You can save a lot of money decorating your home this way.
You bought the wine bottle to enjoy the wine. But then you turned that bottle into the decor, meaning you got to enjoy the wine and added a new piece of decor, all for the price of a single bottle of wine.
We know why we should be upcycling; now, we just need some upcycling craft ideas for home decor or even party decor.
How to Make a DIY Lighted Wine Bottle Craft | The Best of Life Magazine
DIY Glitter Mason Jar for Tealight Candles | The Best of Life Magazine
DIY Side Table | Lovely Etc.
Wine Cork Bath Mat | Sustain My Craft Habit
Glass Bottle Lanterns | She Knows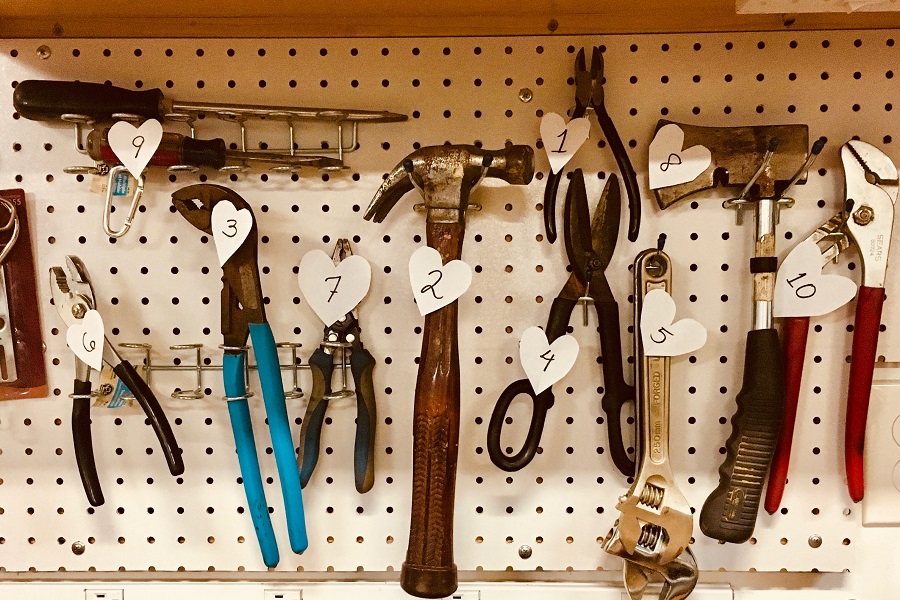 Upcycling Craft Ideas
The wine bottle is a small example of what you can do with upcycling. Take an old dresser and give it new life, or find a purpose for that broken mirror; the possibilities are endless. These ideas provide you with DIY home decor that you can make to fit your themes as well.
Do you want to have a modern room? Use colors that are modern when you upcycle that bottle. Do you want to have a luxurious mantle? Just use elegant crafting supplies. You are in complete control over these DIY ideas.
Upcycled Outdoor Beverage Station | New Infarrantly Creative
Wine Cork Kitchen Utensil Holder | A Magical Mess
Dresser Storage Bench | My Repurposed Life
DIY Vintage Door Chalkboard | Lolly Jane
T-Shirt Drink Coasters | Nellie Bellie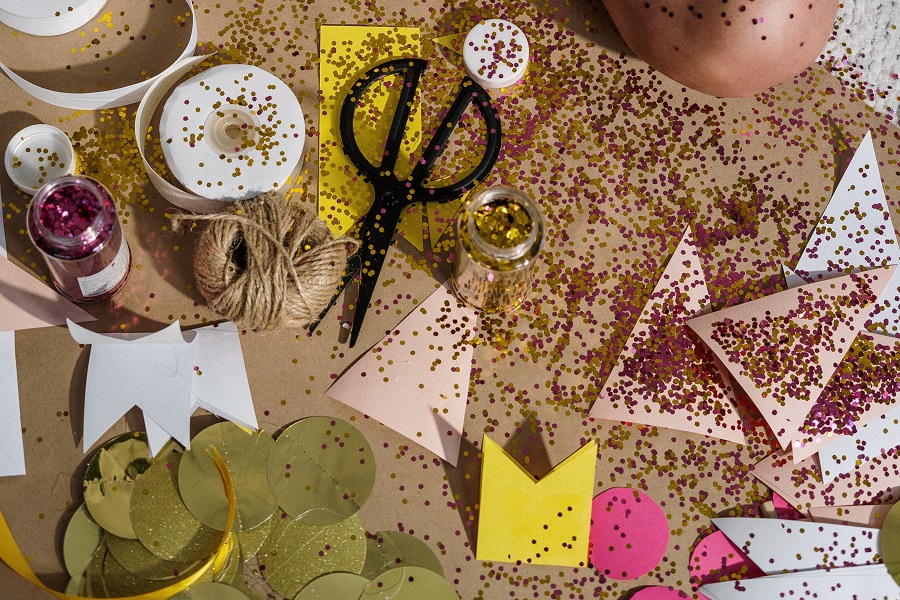 Take Chances
One of the best aspects of upcycling craft ideas is that you can't go wrong. You are attempting to breathe new life into something you usually throw away or recycle. This means the risk is not very big.
You are not taking a brand new dresser you just paid hundreds for and making it look different. That sort of investment could make things a bit scarier for these projects; you don't want to waste hundreds.
But these things are essentially trash, so you can just find more trash if you mess up or make the mess up part of the plan.
Wine Cork Ball | What's Ur Home Story
Antique Mirror Makeover | My Uncommon Slice of Suburbia
Dresser Bench | Grillo Designs
Broken Planter Mosaic | Crafts 'n Coffee
Old Table Desk | Migonis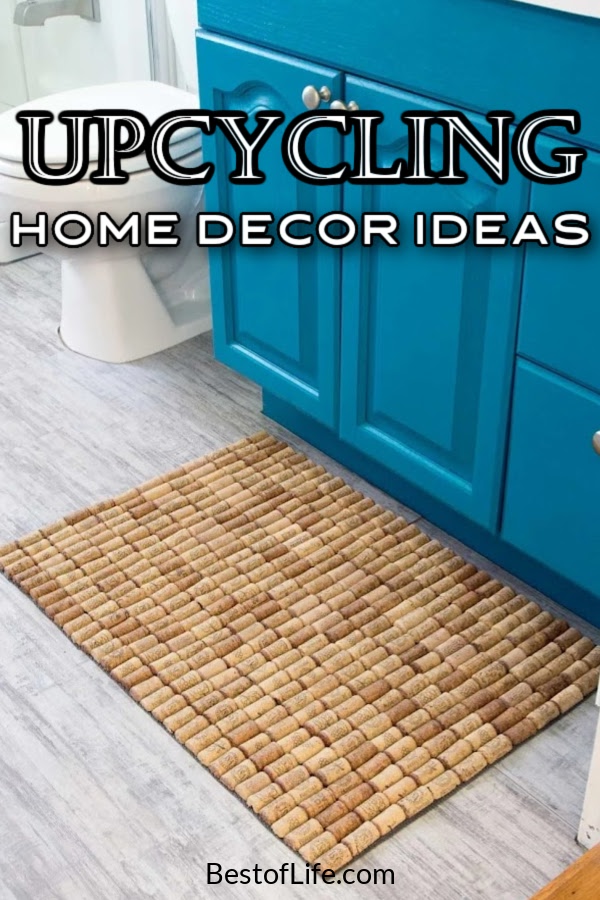 More DIY Ideas
Easy Dorm Room Decor for Guys | Dorm room decor is not very easy since the space is so small. But DIY projects make the decor fit the room perfectly.
Elegant Bridal Shower Decoration Ideas | You can design the most elegant bridal shower with the right decor.
DIY Christmas Decor Ideas | Christmas is the holiday of decorations, and saving money is easier with DIY crafts.
DIY New Years Eve Decor | You can host one of the most impressive New Year's Eve parties with the right decorations.
Science Experiments for Kids at Home | Science is a fun way to learn big concepts in small ways.