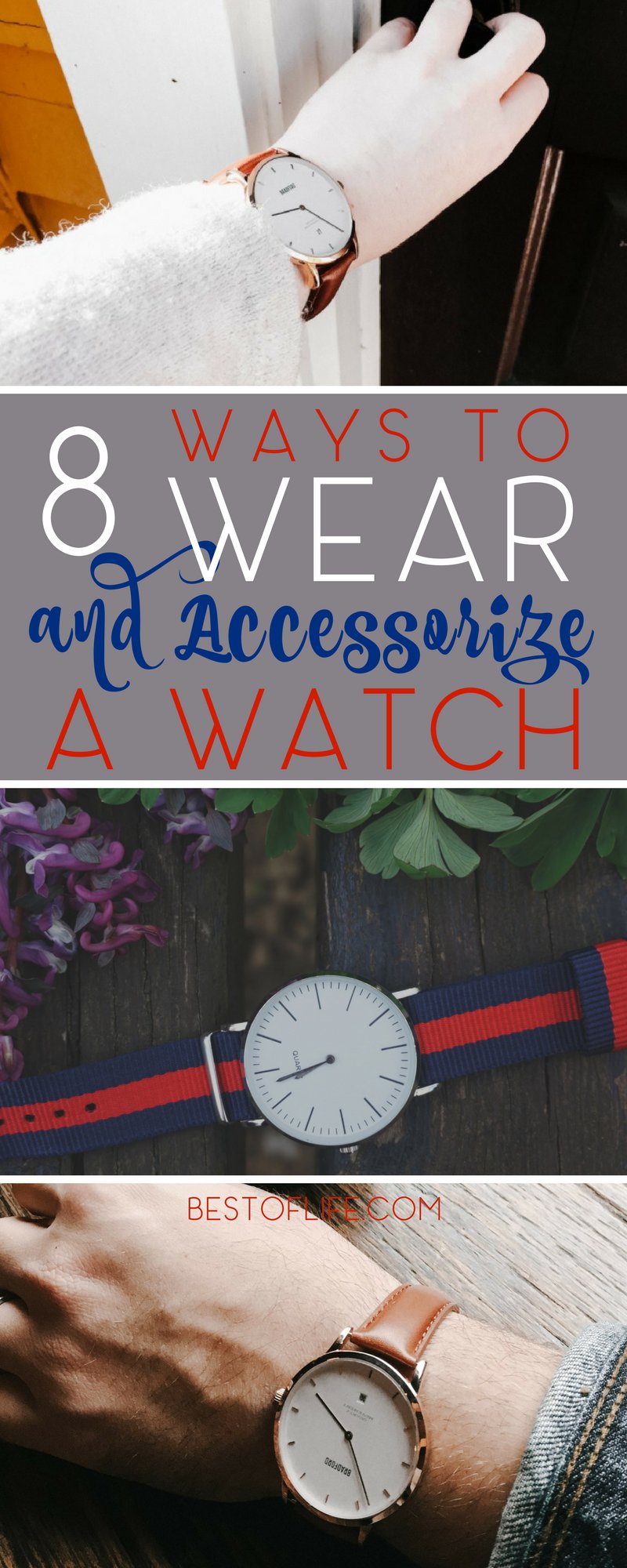 Wearing a watch seems like a simple idea. Simply adjust the size, put it on and clamp it locked. However, there are more stylish ways to wear a watch that will make it more of an accessory rather than just a cock on your wrist. Not to mention, adding some style to the ways we wear a watch is also very simple. Some people may even be wearing their watch in a stylish way without even knowing it.
Express your personality when you wear a watch with fashionable looks and fun watch accessory ideas.
Many people wear a watch but few people ever add style to the way they wear a watch. A watch tells us the time, date, and can even be a smartwatch with loads of information. But the way we wear a watch can make it more than just a tool, it can become a fashion statement. Both men and women have different ways to wear a watch and the type of watch will help decide how it should be worn. The Bradford Watch Company is a good place to start your search for the perfect watch. Once we have a style, we can start adding accessories to the watch as well. It's time to start paying attention to our watches more.
The Upside Down Watch
Some styles crossover for both men and women, though men tend to wear some styles more often than women. This style is worn mostly by men but is sometimes done by women as well, the upside down style. Wear the watch so that the face of the watch is on the palm side of your wrist.
Pair with Pearls
Women will love this style of wearing a watch. For a simple, and elegant look perfect for a night out, add a few bracelets of pearls to either side of the watch. You can also add bengals to make it even more stylish.
Loose
Some people may think that a loose watch needs to be adjusted to fit properly. However, wearing a watch loosely is a style that many people love. Don't wear the watch so loose that it may slide right off, just slightly loose.
Leather and Stainless Steel
This style works best with a stainless steel watch. Simply pair the watch with some leather bracelets on either side of the watch. This style should be done with bright colored clothing so the wrist stands out.
Multiple Watches
Both men and women can take advantage of this style. When you wear multiple watches, make sure each watch is a different size and style.
Best Watch Accessories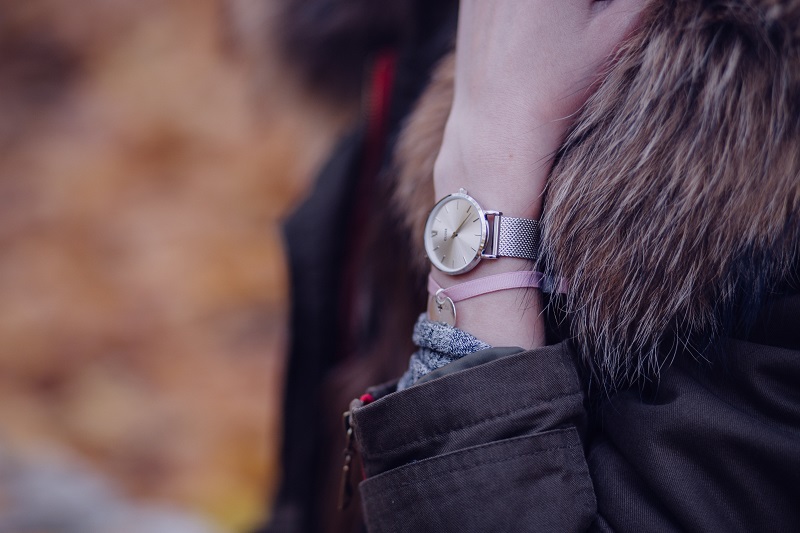 Wear a Watch Winder
Some watches require winding in order to tell time properly. The Versa Neo Single Watch Winder will keep your watch wound no matter how it needs to be wound. The beauty of this watch winder is that it winds clockwise, counterclockwise or bi-directional.
Swap out the Strap
Many different styles, colors, and sizes of watch straps can be found and there are options for many different watch face styles. Swap out the strap color to match your mood and style!
Swiss Reimagined Watch Tool Set
Watches come with very specific screws that are very small. Every watch lover needs a watch toolset that has screwdrivers that will fit the tiny screws of a watch.
Bradford Watch Company
The Bradford Watch Company aims to provide people with simple yet elegant styled watches that last a lifetime. Every watch is designed with the idea that it will accompany you through many different life events. Durability is important through those times, so careful consideration is given to every aspect of the watch. Many different styles can be found at Bradford where "every moment counts."