10 Romantic Valentine's Day Quotes for Her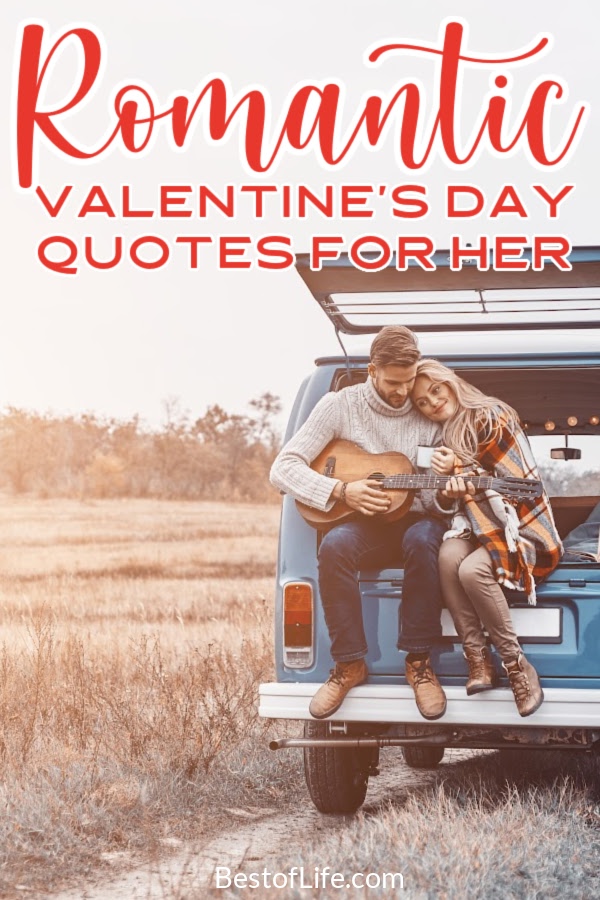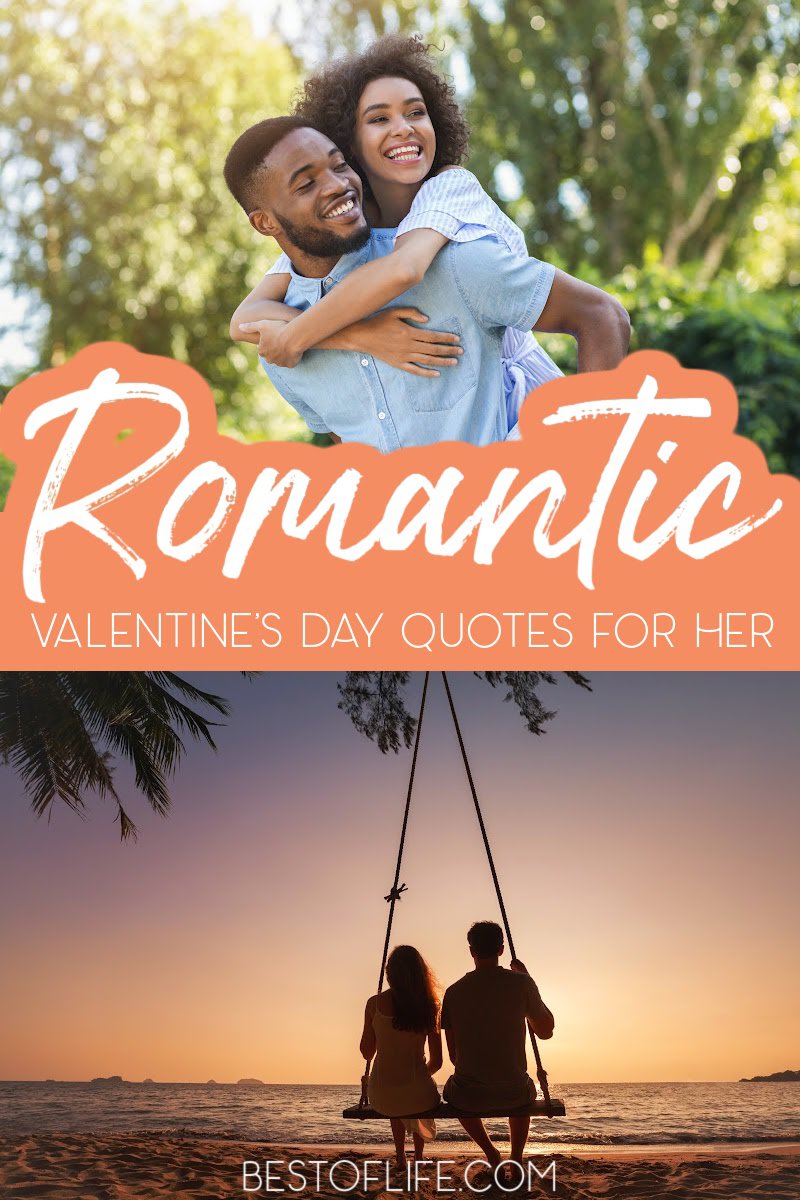 Words can be powerful things, but sometimes we just want to use them to express ourselves. Love is one of the common things we describe using the power of words. That idea is where romantic Valentine's Day quotes for her come from.
You can use romantic Valentine's Day quotes for her to express your feelings when you just can't find the words yourself. Valentine's Day is the one day a year when we need to turn our romance levels up to a full 10. We can get romantic in hundreds, thousands, even a million different ways.
But there is one thing that can't be left behind, words. We need to use our words to put our feelings into something that can be understood. You can set up a fantastic date with someone you genuinely love, and everything can go exactly as planned; what a world that would be, huh?
But our significant others may not fully understand how we feel just by showering them with gifts or a perfect night out. You can use romantic Valentine's Day quotes for her to help you express those feelings in an easy-to-understand way.
In fact, these quotes might be your best bet at making your significant other genuinely understand that they mean more than the world to you.
Romantic Valentine's Day Quotes for Her
"If I know what love is, it is because of you." -Herman Hesse
"You don't love someone for their looks, or their clothes, or for their fancy car, but because they sing a song only you can hear." -Oscar Wilde
"I want you. All of you. Your flaws. Your imperfections. I want you, and only you." -John Legend
"I love you without knowing how, or when, or from where. I love you straightforwardly, without complexities or pride; so I love you because I know no other way." -Pablo Neruda
"Love is too weak a word for what I feel. I Luuurve you, you know, I loave you, I luff you, two F's, yes I have to invent, of course I do, don't you think I do?" -Woody Allen
"You can't blame gravity for falling in love." -Albert Einstein
"I love you. You…you complete me." -Jerry Maguire
"I've never had a moment's doubt. I love you. I believe in you completely. You are my dearest one. My reason for life." -Ian Mc Ewan, Atonement
"So, I love you because the entire universe conspired to help me find you." -Paulo Coelho
"You have bewitched me, body and soul, and I love…I love…I love you." -Mr. Darcy, Pride, and Prejudice
More Quotes
Funny Valentines Quotes | What is love without a little humor? We should be able to make each other laugh if we truly love each other; or laugh at each other.
Uplifting Quotes for Women and Men | Relationships aren't always love and happiness. But how can we expect our relationship to grow and strengthen without the hard times?
Flirty Quotes to Send Him in a Text Message | You can get extra lovey dovey after the hard times are done. Until they come back again.
Funny Wine Quotes for Wine Lovers | Just remember, there's always wine for when the hard times feel too difficult.
Disney Quotes About Friendship | There is also another "F" word for when the hard times last too long or come back too often.