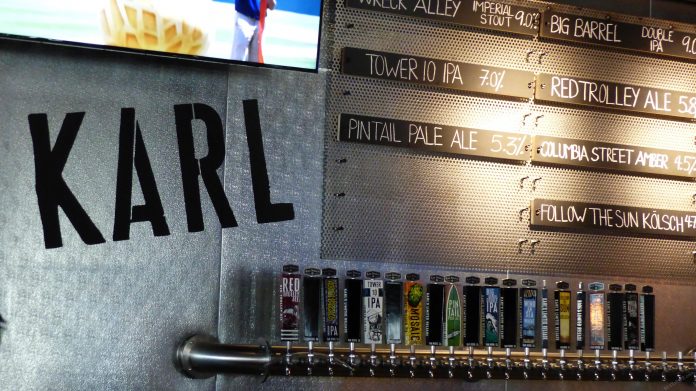 This site contains affiliate links. Please read our Policies for information.
Imagine going to a ballpark to watch your favorite baseball team play: You grab a hot dog, maybe some nachos, and you notice a great selection of craft beer.  Almost all of the major ballparks in the U.S. carry a selection of great local craft beer. What better way to watch a baseball game than with a dog and a beer!  Ballparks are recognizing the public desire for good craft beer in their stadium and are starting to oblige the public's demands.  That translates to a great day for the craft beer lover. Gone are the days of the over-priced domestic beer offerings.  Now you have a great selection of craft beer at almost any park in the nation.  Here is a list of some of the best ballparks for craft beer lovers.
You can enjoy awesome craft beer at many ballparks across the US!