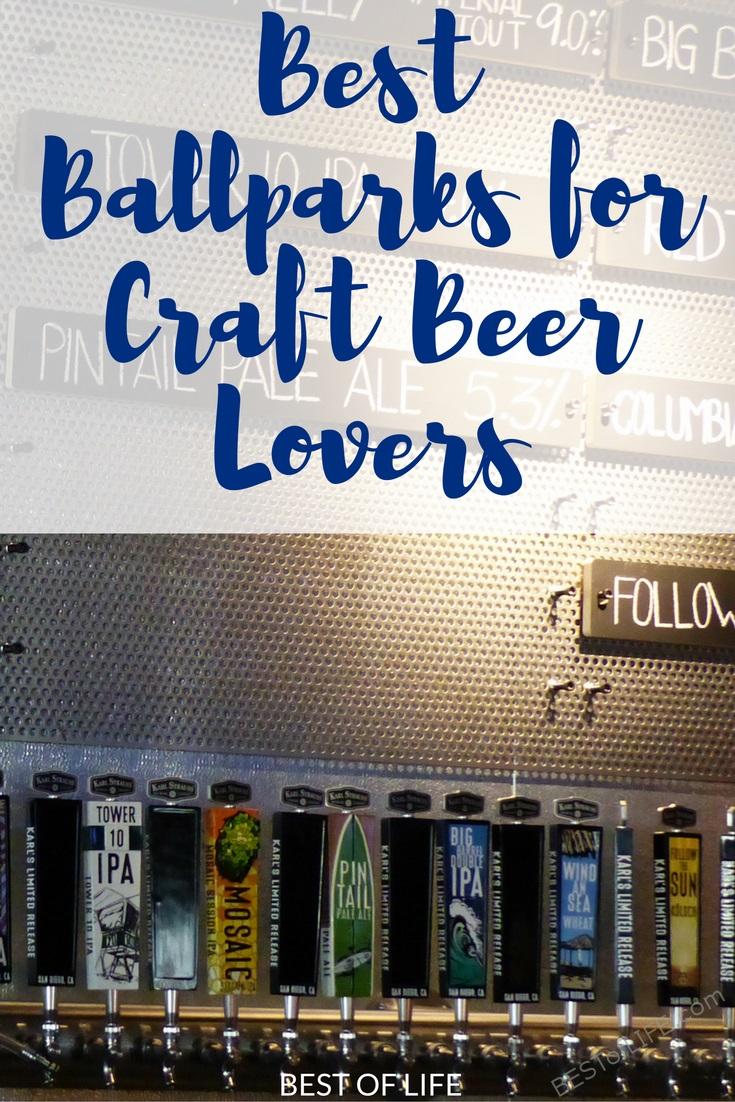 Imagine going to a ballpark to watch your favorite baseball team play: You grab a hot dog, maybe some nachos, and you notice a great selection of craft beer. Almost all of the major ballparks in the U.S. carry a selection of great local craft beer. What better way to watch a baseball game than with a dog and a beer! Ballparks are recognizing the public desire for good craft beer in their stadium and are starting to oblige the public's demands. That translates to a great day for the craft beer lover. Gone are the days of the over-priced domestic beer offerings. Now you have a great selection of craft beer at almost any park in the nation. Here is a list of some of the best ballparks for craft beer lovers.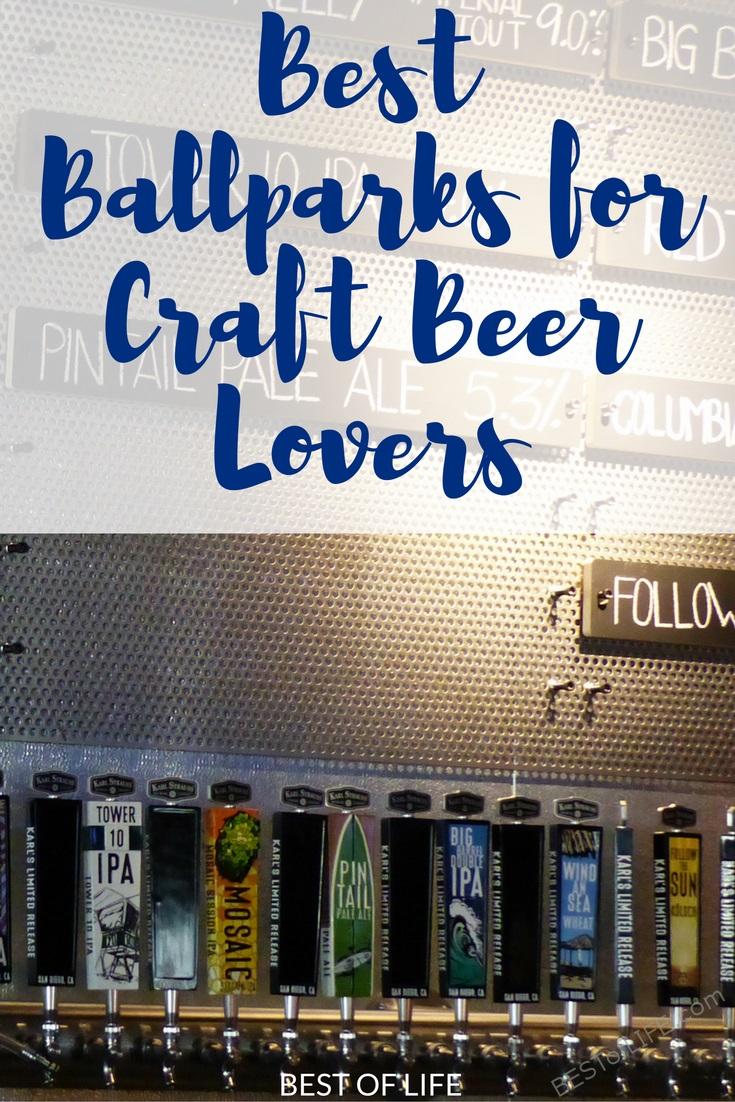 What could be better than catching a baseball game while enjoying a hot dog and an ice cold craft beer?! These are the best ballparks for craft beer lovers.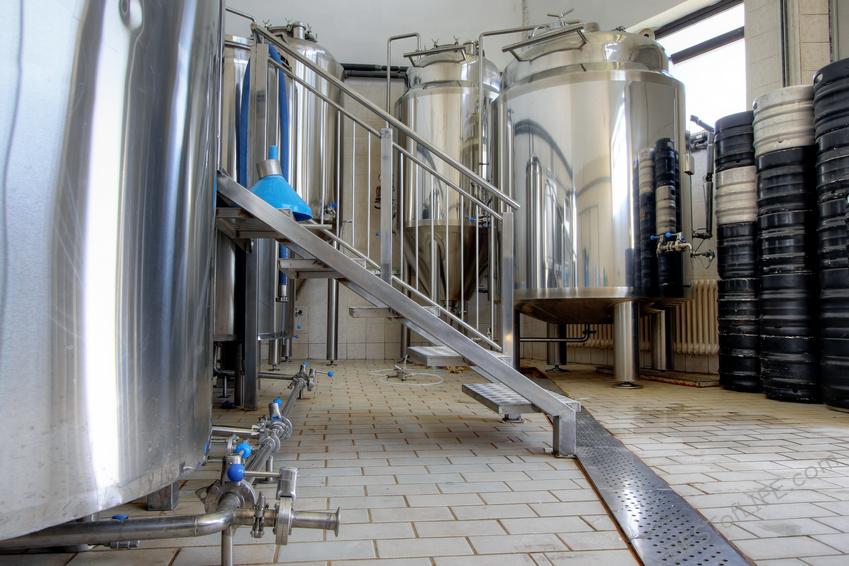 Petco Park, San Diego CA-San Diego Padres
Right in the heart of downtown San Diego, near the water, lies Petco Park. San Diego's reputation of being home to one of the country's best craft beer communities extends into the ballpark where highly ranked local beers are always on tap. Notable beers on tap include Stone Ruination IPA and Karl Strauss Aurora Hoppyalis.
Safeco Field, Seattle WA-Seattle Mariners
This was actually one of the first places that came to mind! It's a great major league ballpark in the United States for craft beer. With a fantastic selection of local Pacific Northwest beer, as well as top picks from craft breweries across the country, Safeco Field is the premier place to watch a baseball game for craft beer lovers. Notable beers on tap include Fremont Summer Ale and Laurelwood Workhorse IPA.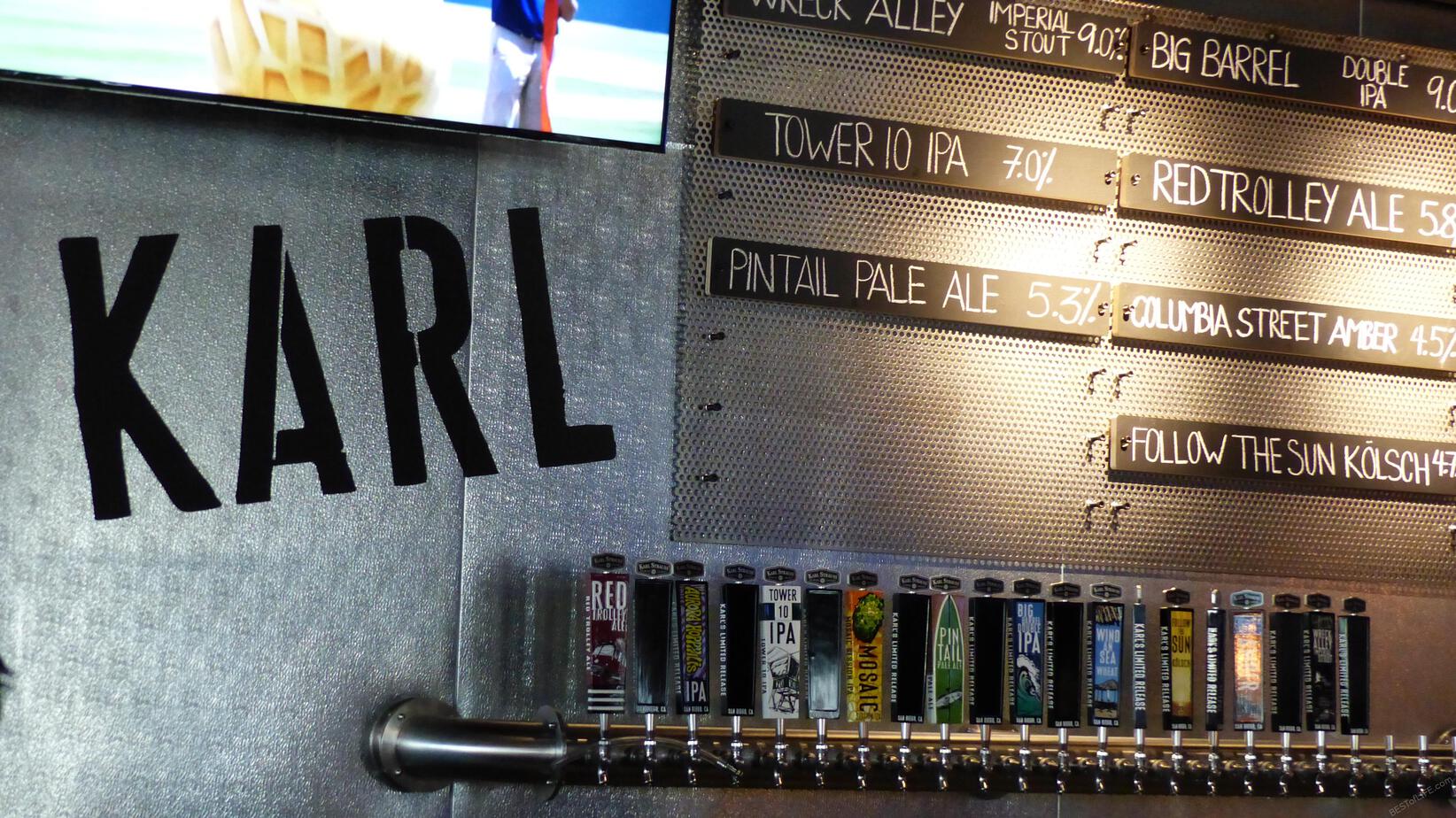 Great American Ballpark, Cincinnati OH-Cincinnati Reds
Home to the first professional baseball team is the Reds, Great American Ballpark. This one fits perfectly on my list of top ballparks for craft beer lovers. With a view of the Ohio River and the state of Kentucky on the other side you can't go wrong with a strong pint and some fresh river air. Notable beers on tap include Bell's Two Hearted Ale and Rhinegeist Truth.
Oriole Park at Camden Yards, Baltimore MD-Baltimore Orioles
With a throwback design and a retro feel, Oriole Park at Camden Yards feels unmistakably like a proper baseball ballpark. The beer selection isn't bad either: like the rest of Baltimore, the Orioles have embraced their local craft beer community. They've showed that craft beer pride by stocking the stadium with an abundance of delicious choices. Notable beers on tap include Flying Dog Imperial IPA and Heavy Seas Loose Cannon.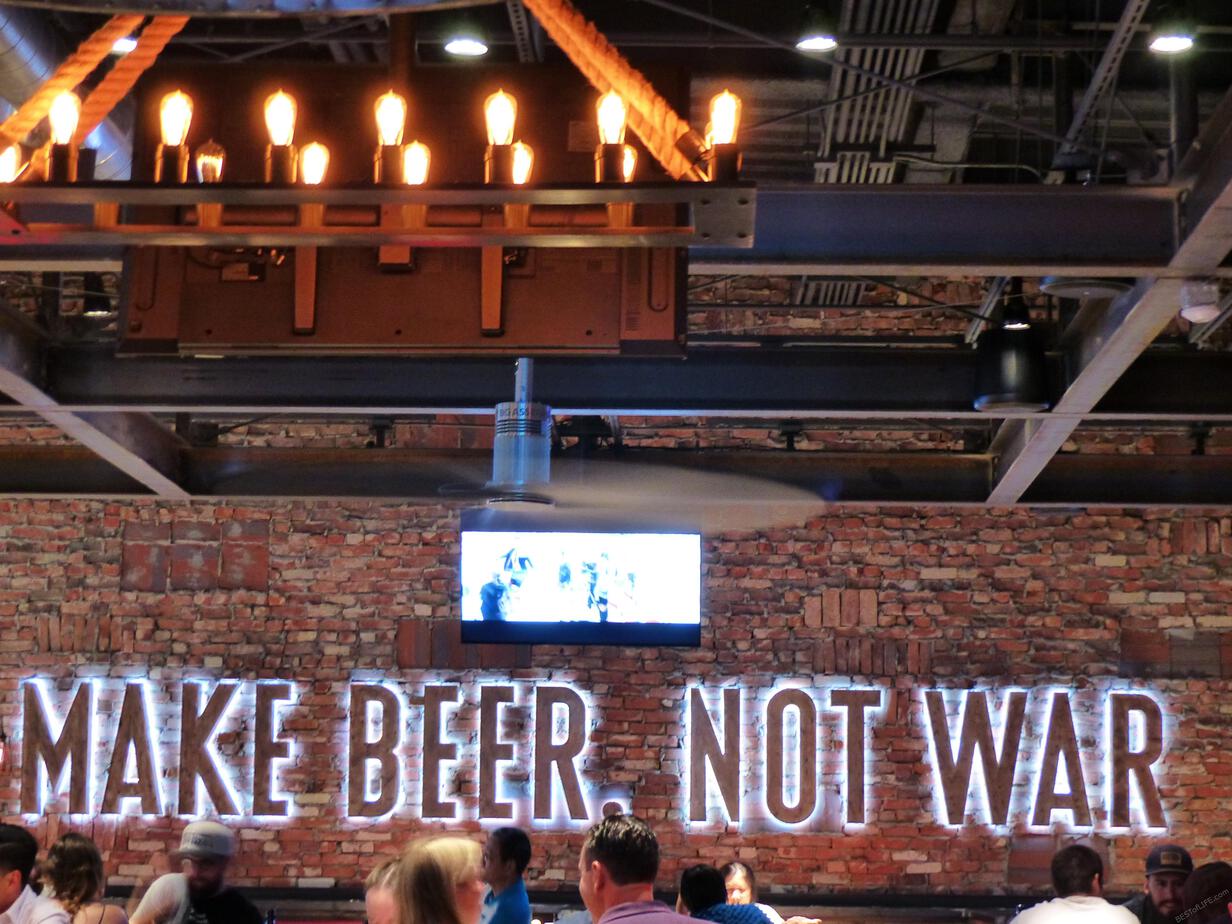 Comerica Park, Detroit MI-Detroit Tigers
Michigan has some amazing breweries and fans of the Tigers can indulge in an impressive list of beers. Beers from breweries like Bell's Brewery, New Holland Brewing Company, Founders Brewing Co., Arbor Brewing Co., Atwater Brewery, Arcadia Ales, and Motor City Brewing Works are served on draft or in bottles all around the stadium. Even when your team is losing there's still something to cheer about. Notable beers on tap include Founders Red's RyeIPA and New Holland Full Circle.
PNC Park, Pittsburgh PA-Pittsburgh Pirates
Pirates fans deserve some love — and some good beer. The gorgeous stadium features impressive views of the city and the Allegheny River, but it also has really good beer from Pennsylvania's own Church Brew Works, Victory Brewing, and East End Brewing. Add to that Harpoon Brewery, Samuel Adams, Dogfish Head Brewing, 21st Amendment Brewery, Flying Dog Brewing, Lagunitas Brewing, and Anchor Brewing and you're in for a good time, win or lose. Notable beers on tap are Dogfish Head 60 Minute IPA and Victory Hop Devil Ale.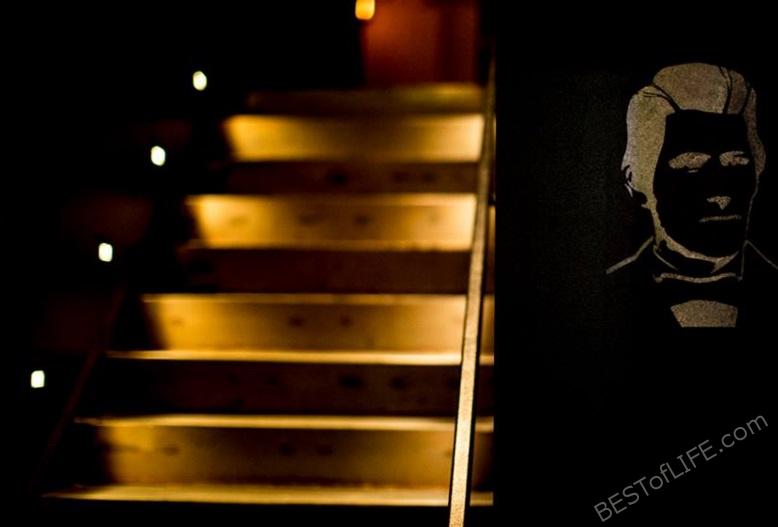 AT&T Park, San Francisco CA-San Francisco Giants
AT&T Park is without a doubt the most aesthetically pleasing ballpark in the United States, no matter what any Red Sox or Cubs fan might argue. Every baseball fan should experience at least one Giants game by the bay; cross your fingers someone smashes a homer into McCovey Cove while you're at it. Oh, and they have great beer from Northern California there waiting for you as well. Notable beers on tap include Anchor Steam Beer and Sierra Nevada Pale Ale.
Citizen's Bank Park, Philadelphia PA-Philadelphia Phillies
The passionate fans of Philadelphia (almost to a fault) have themselves a beautiful ballpark in The Bank as it's nicknamed. Featuring great craft beer from both the surrounding area as well as the rest of the Northeast, Phillies fans can rejoice in their beer selection. Try a Geno's Steak with your beer. Notable beers on tap at this ballpark include Victory Hop Devil Ale and Sly Fox Pikeland Pils.
Coors Field, Denver CO-Colorado Rockies
Don't let the name fool you, it's located in one of the country's greatest beer cities! The stadium needs to offer up some craft beer options. Local beers that are not made by Coors are served up at stands all around the stadium. Rockies fans can enjoy brews from Colorado's own New Belgium, Breckenridge, Oskar Blues, and Odells breweries as well as Samuel Adams. Coors has also been running their own small brewery called the SandLot within the stadium, where they brew Blue Moon and its many varieties. But I suggest sticking to those local craft beers. Notable beers on tap here include Dales Pale Ale and New Belgium Fat Tire.
Progressive Field, Cleveland OH-Cleveland Indians
Beer from Ohio's Great Lakes Brewery has long been a best-seller at Progressive Field but variety is what makes the park's craft-beer lineup so impressive. With beers from New Belgium Brewing, Lagunitas Brewing Company, Flying Dog Brewery, Abita Brewing Company, and Clown Shoes there are about 83 different kinds of beer and cider offered at the park. A new two-story bar called the Corner is also open, featuring 40 taps (14 local) and disposable beer flights, and they've added a home plate-shaped carrying tray that holds four beers designed so fans can carry them back to the stands. Notable beers on tap include Great Lakes Brewing Dortmunder Corner is also open,
Save