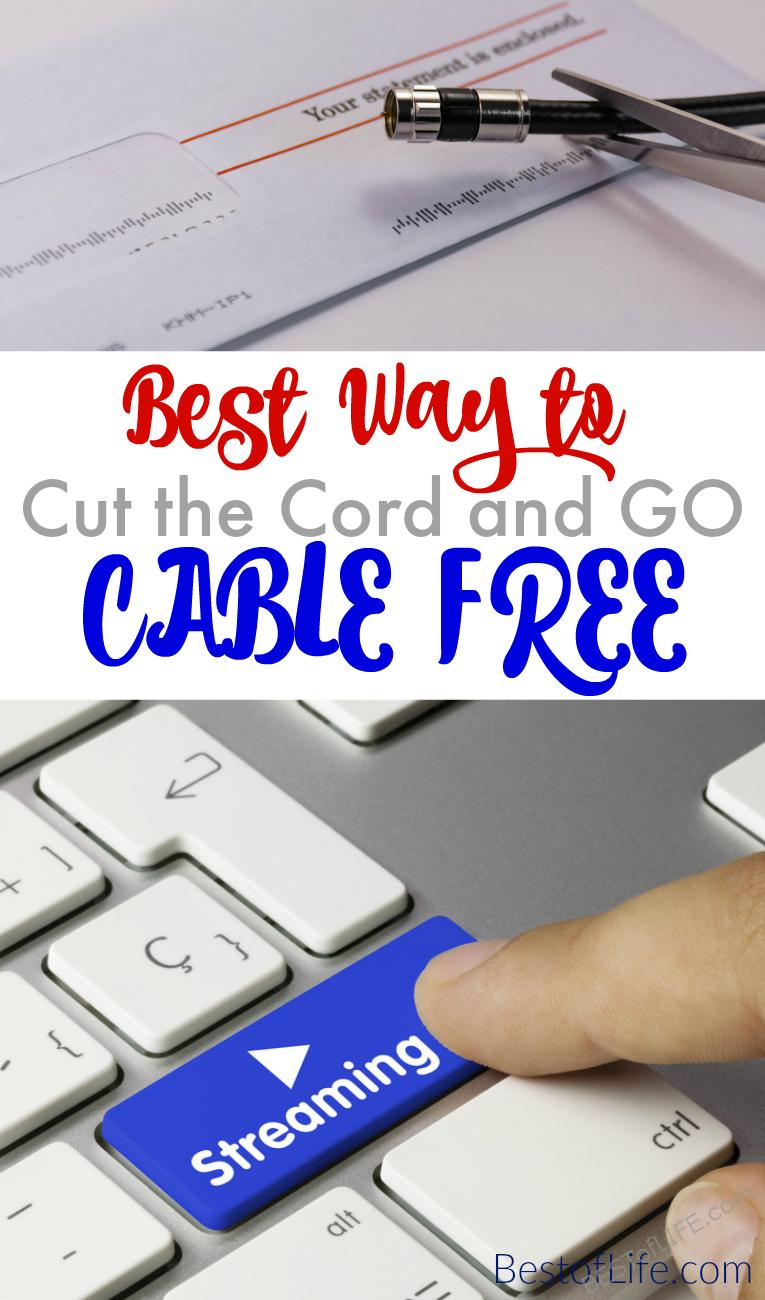 For about a year now, I have fallen into the category of "cord cutter". A cord cutter is someone who cancels cable and uses strictly online streaming services for entertainment purposes. The knowledge I have gathered came in handy today when Amy came to me to tell me she is tired of dealing with her current cable provider and needed to know the best way to go cable free.
Going cable free is something many want to do but may not know how to do it. The best way to go cable free is to cut the cord and follow these tips to get started.
Cutting the cord can be scary, I know for me it was. I am not the type to sit here and tell you things like, "I prefer to read a good book" or "Oh, what show? I've never heard of that because I don't watch tv."
Nope, I watch tv more than anyone you or I know. I watch so much television that I often end up watching channels from other countries just to see something new.
That being said, I was a bit worried about cutting the cord but in honor of being a millennial, I did it anyway. In doing so, I think I learned the best way to go cable free and save a few bucks.
Know The Tech
Firstly, cord cutting really isn't for everyone. I say that because you need to know your way around certain aspects of tech. Here's what you need to know: how to download an app, how to log into that app, how to stream it to a device or how to use a streaming device.
That's it. It's pretty basic, but not everyone is willing to put the tie into the process. If you're saying that's too much, stop lying, it's not. Plus, you will save a ton of money almost instantly.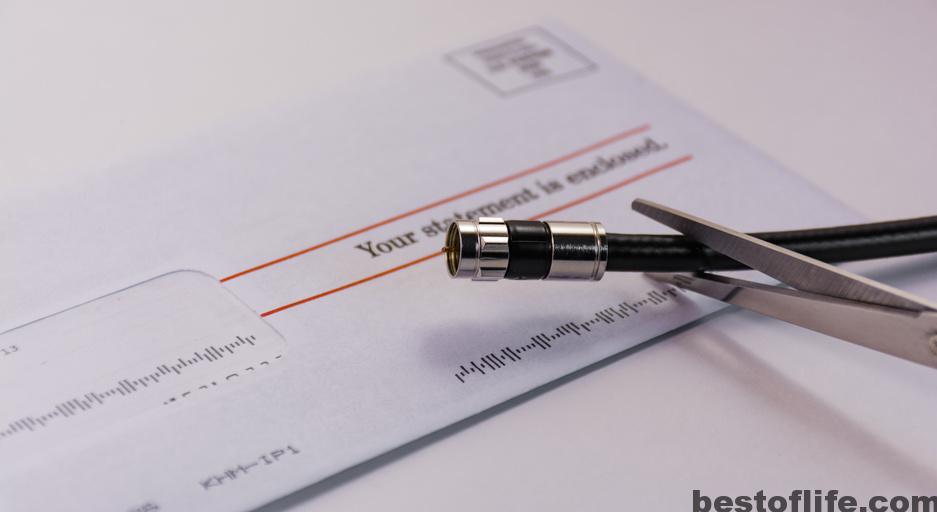 Know The Streaming Device
There are multiple streaming devices available like Chromecast, Amazon Fire TV Stick, Roku, Slingbox, Android TV Boxes and even televisions with "Smart" capabilities. You should know which ones work for you.
In my situation, I found that the best one was the Roku 3. I also use the Amazon Firestick and Chromecast as well, it just depends on what room of my house you're in really. Here's the deal, I love Google, like Love Google so I started with the Chromecast.
However, I had some issues when streaming from HuluPlus (see services below). So I invested, actually, Amy bought me a Roku for Christmas one year, and that seems to work the best. But to each their own.
Streaming Services
Now here's where it's going to get messy. Instead of trying to go into details about each one and bore you until you decide to just stop reading this post altogether and leave the site, I will instead offer up a nice bullet point section.
I will name the streaming service and give a short list of what the service is good for to help you figure out the best way to go cable free.
Hulu Plus- Basic cable like ABC, NBC, Fox and more. There are also some movies, but they're pretty old and don't update regularly.
Netflix– Movies and original programming. If you're not watching House of Cards or Dare Devil, what's wrong with you?
Sling TV– Expanded cable channels, here you'll find AMC, HGTV, Travel Channel, Disney Channel and more. You can also add HBO to the service for an extra 15 bucks, though you could just download the HBO Now app and pay a penny less for HBO.
Channel Specific Apps- CBS is trying (and failing) to get people to pay them money for their channel specific app. Other channel-specific apps are free. However, some require you to log in to your cable provider account in order to view. Still, they often times will have a few free episodes to watch after they've aired.
Amazon Prime- With your Amazon Prime account, you can stream movies, rent movies, and get television shows as well.
Google Play Movies and TV- Exactly what it sounds like, rent or buy movies or television series.
YouTube- YouTube is totally free with an option to loose ads for a paid subscription (you also get Google Play Music which is worth it).
Apple TV – For all the Apple fans out there we can't forget that Apple TV has a streaming option now as well.
That's pretty much it; streaming at its core. You can get fancier with routers that help designate which device is using WiFi at any given moment like the Google OnHub.
You can also get powerful routers that can handle all of the streaming you want. Just beware! While this is all pretty easy and has saved me a minimum of $1200/year, cable companies are getting smarter.
We, of course, will figure out ways around them anyway, but in the meantime, be careful. Some internet providers, I won't name names but it sounds like shmomfast, will be keeping an eye on how much you stream.
There could even be penalties for how much data you use. So follow our tips for the best way to go cable free, take a look at your contract, and see if that data cap applies to you. Happy streaming!
Save