Best Stranger Things Memes Season 2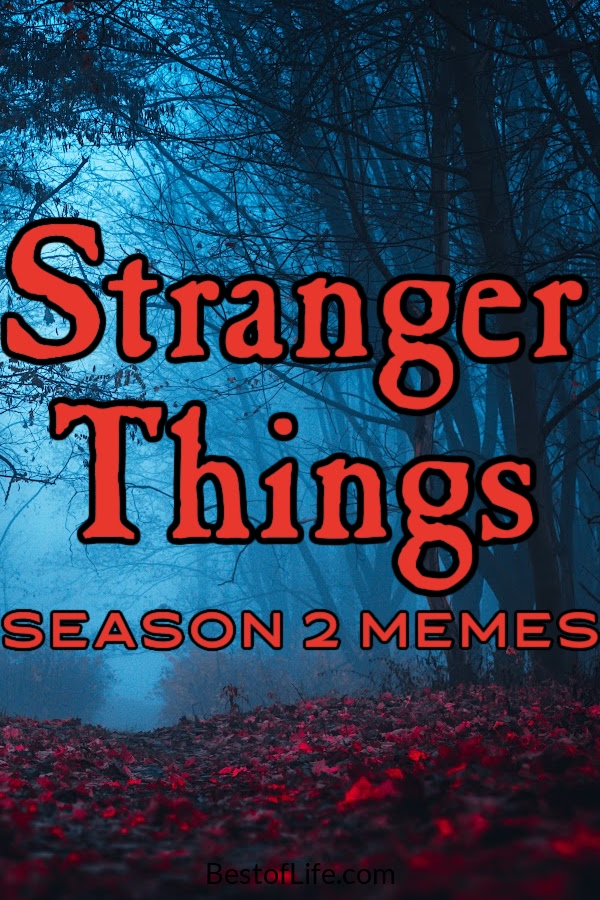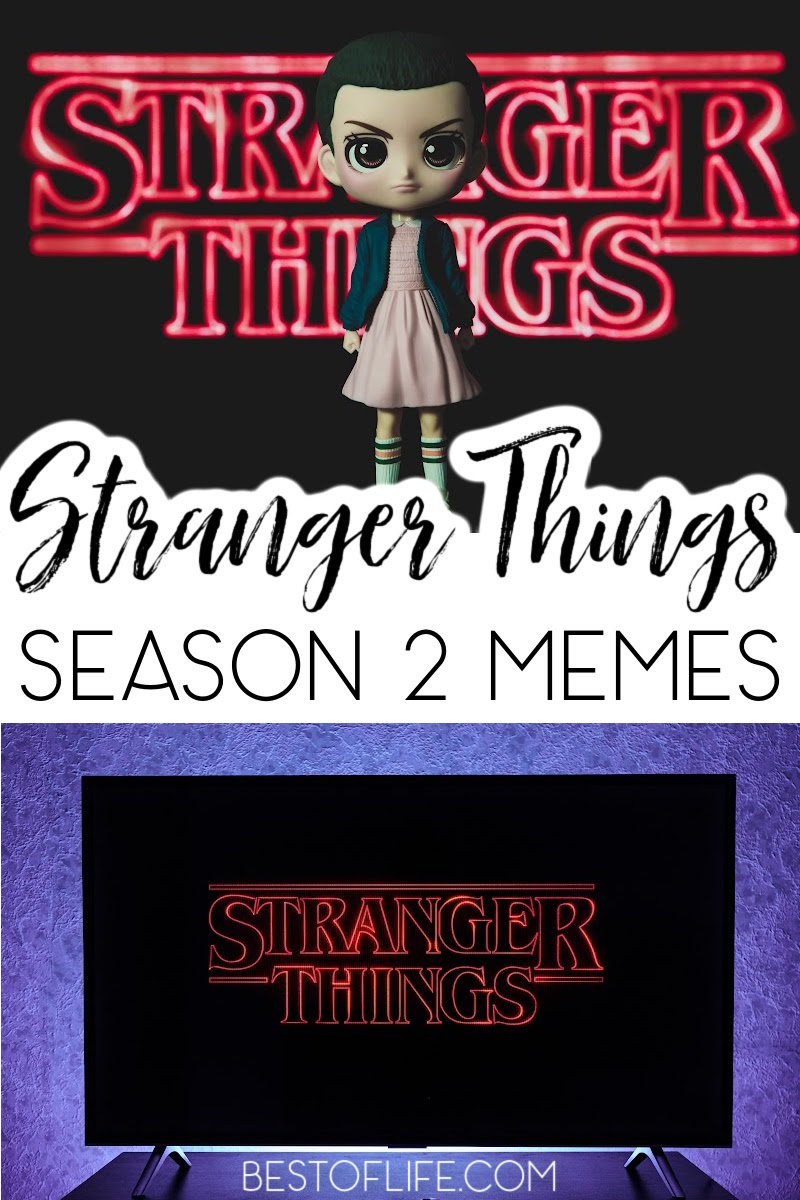 Season 2 of Stranger Things has been a roller coaster. We have made new friends in Max and Murray, but we've also made enemies in Billy and the Mind Flayer. But the most important thing we have learned comes from the best Stranger Things memes season 2. Spoilers Ahead!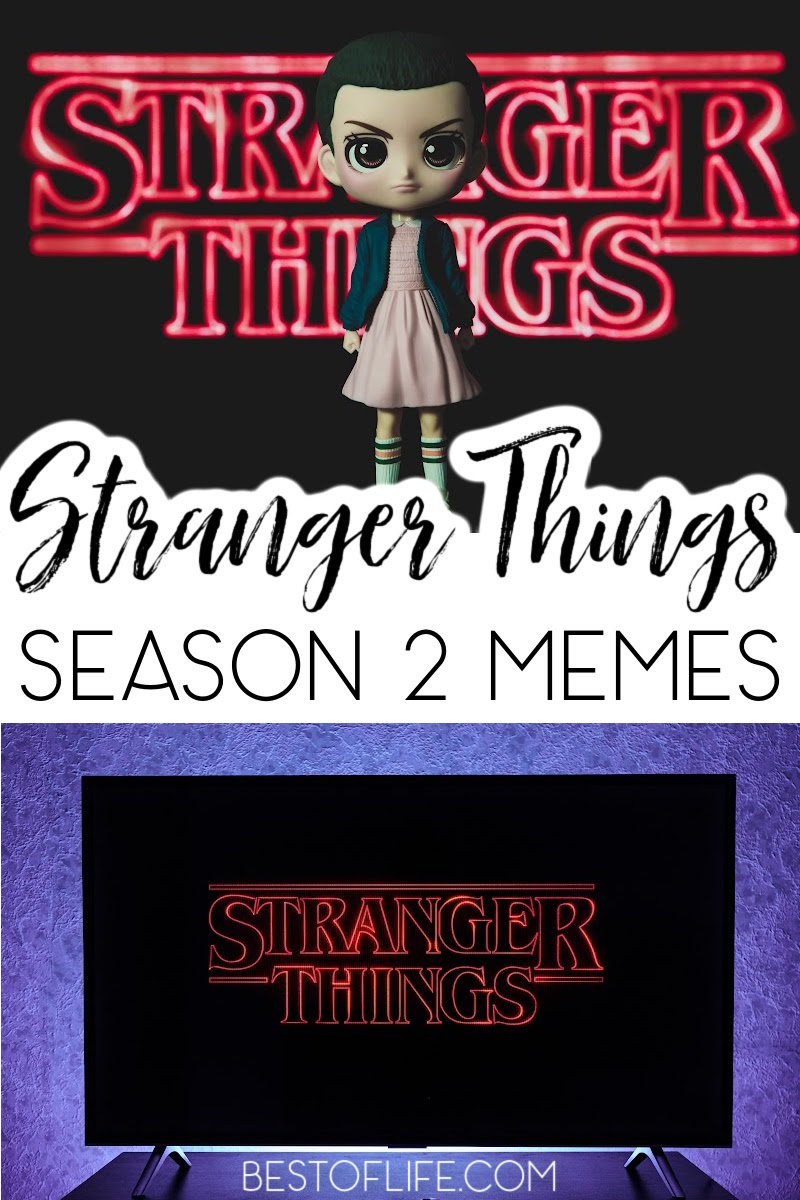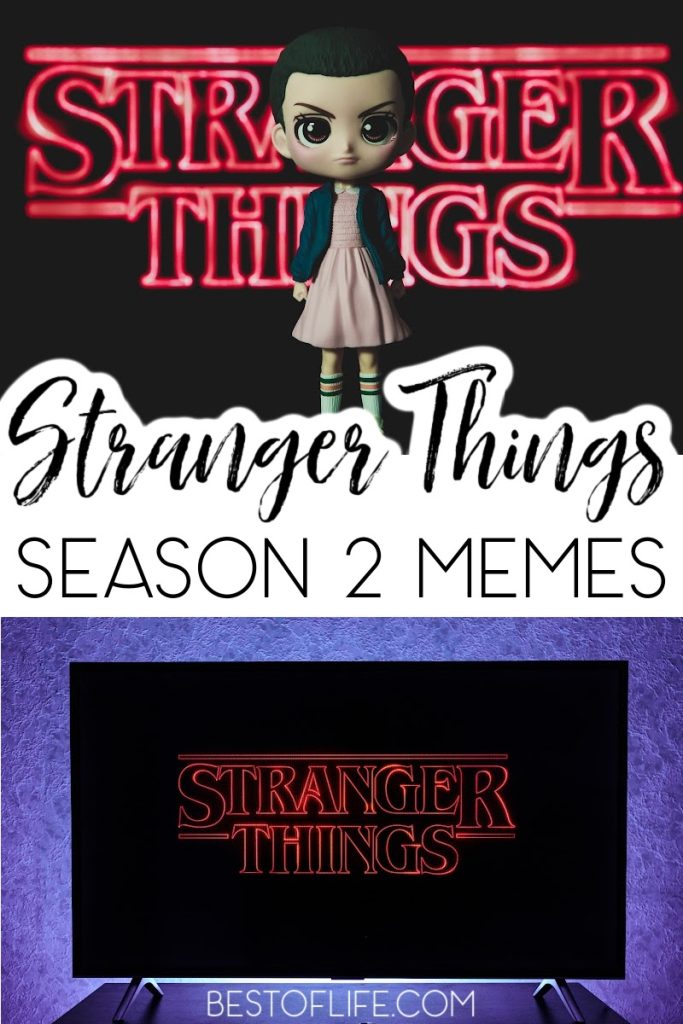 The best Stranger Things memes season 2 can help us all be Venkman this Halloween when we go trick or treating in the Upside Down. We have already given the spoiler alert so let's jump right into Stranger Things season 2!
Wow, RIP Bob, we hardly knew you but immediately loved you. We already know that there will be more Stranger Things seasons coming down the pipeline. But that doesn't mean we're happy to wait.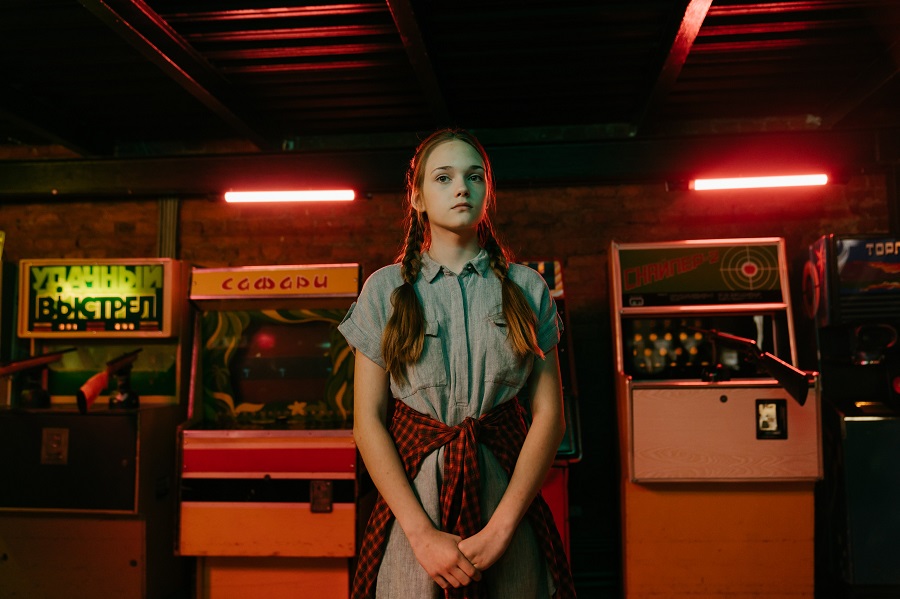 Instead, we can make and share the best Stranger Things memes season 2 and celebrate the emotions this show has made us all feel. The vibes are real, the deaths are real, El is back and Billy is the heartthrob we love to hate.
Unless you're Mike's mom, who just loves to fantasize about this possessed young man. This show has really become a part of American history in pop culture. The story is compelling, the acting from these young kids is phenomenal, and the Duffer brothers direct to perfection.
That is why we see so many memes from the show, people are so enamored by this story and never want to leave the world the Duffer brothers have created. Let's head over to Hawkins and see what people are getting most attached to in some way.
Stranger Things Memes Season 2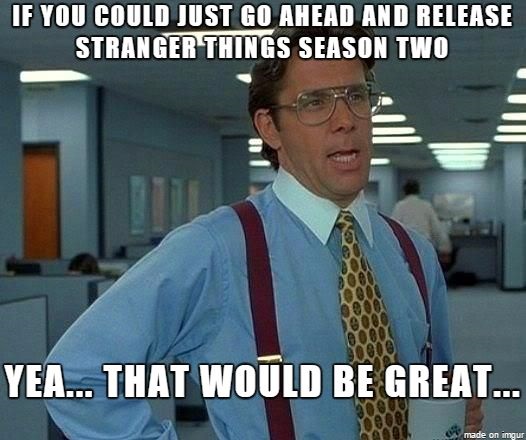 None of us could wait for Stranger Things season 2. In fact, there were Stranger Things memes season 2 before the season even released.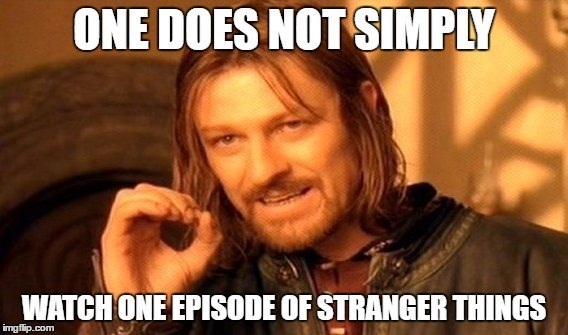 It is simple to binge your way through one episode of Stranger Things. But it is even easier to binge the entire season as soon as it drops. In fact, binging from start to finish is the right way to do it.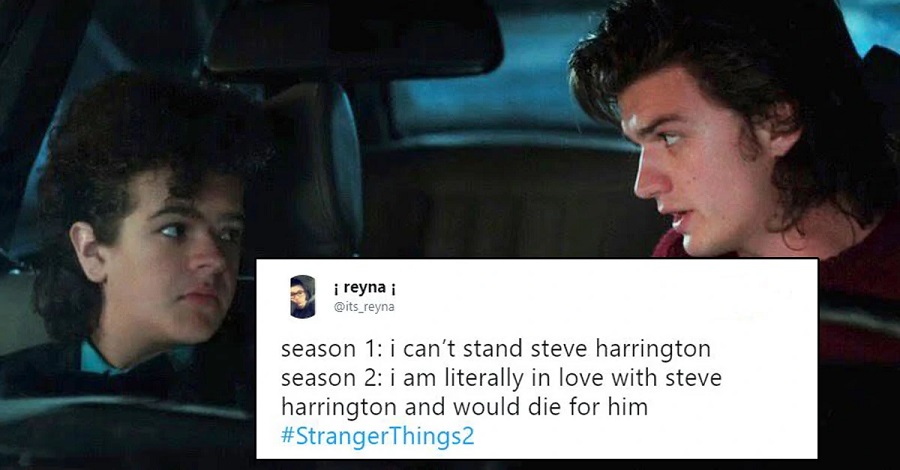 Steve was hated in season 1 but the Duffer brothers noticed how much they liked the actor who played Steve. They couldn't see him go and so he stuck around for season 2. The world thanks you because Steve has become the most loved character in Stranger Things.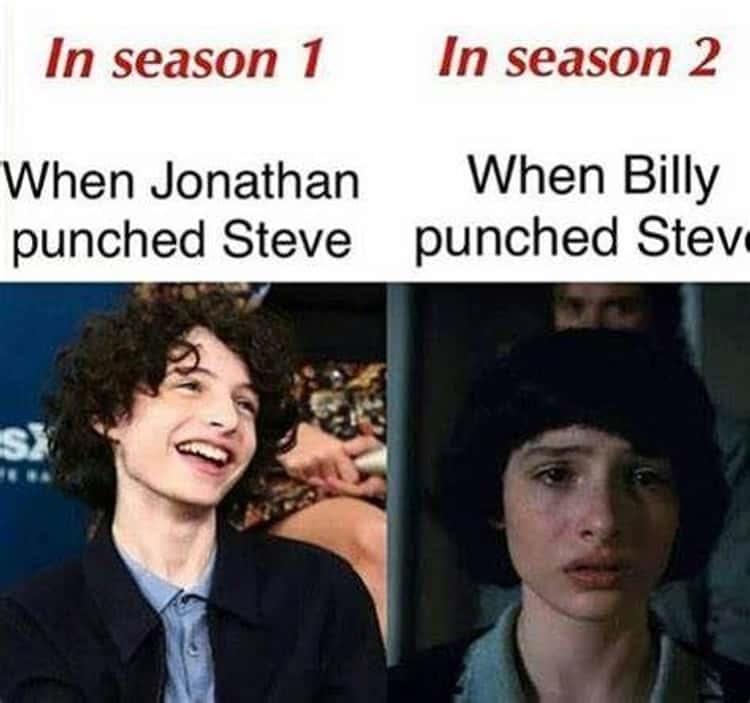 No really, people hated Steve during season 1. But things got stranger than ever when people started praising Steve and falling in love with him. We even felt different when Steve got hurt in season 2.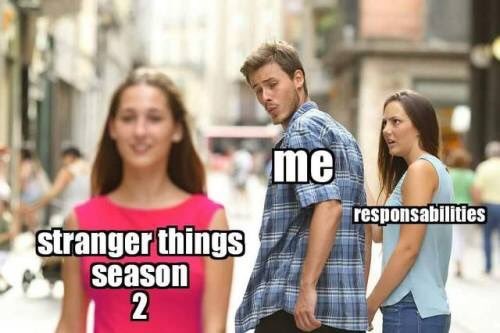 Did we mention that people ditched responsibilities to watch Stranger Things season 2? Maybe they couldn't wait to make some Stranger Things memes season 2.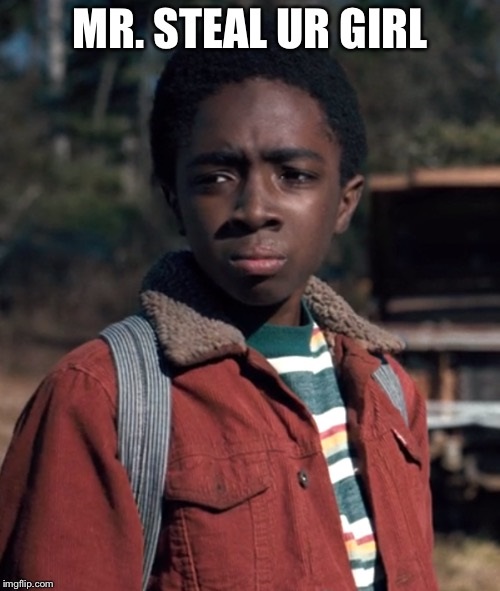 We also learned a lot about how much Lucas follows the rules of being a guy. You just don't go for the girl when you know your buddy is interested. Guess that book wasn't around in the 80s.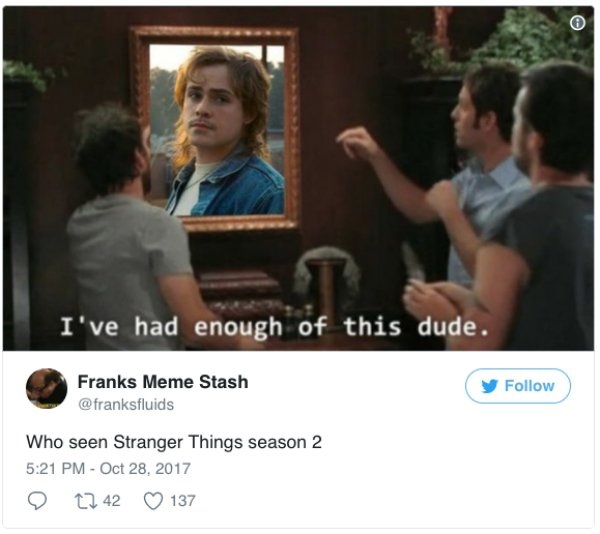 It was easy to fall in love with Steve but more difficult to let Billy have his redemption arc. Billy is just the embodiment of terrible people. The possession might have been a step up for the guy.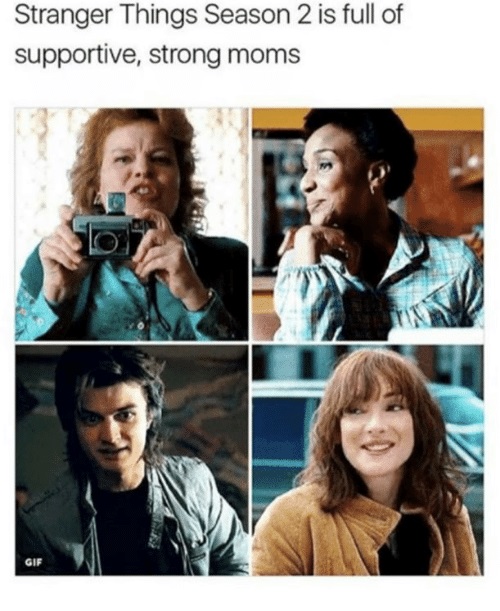 Did we mention that this season is when Steve became a parental figure in Stranger Things? Yes, we're obsessed with Steve's story. The arc is perfection in entertainment and you can see that in Stranger Things memes season 2.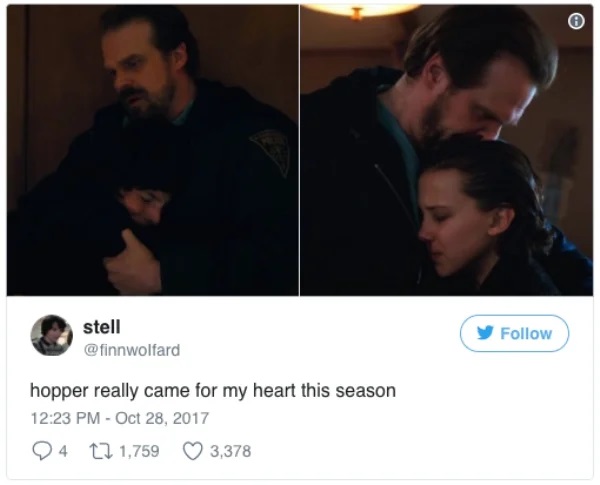 Steve isn't the only parental figure in Stranger Things that we all fell in love with at the same time. Hopper, you are the dad we all want. We don't even care about the fact that we have to leave the door open 3-inches.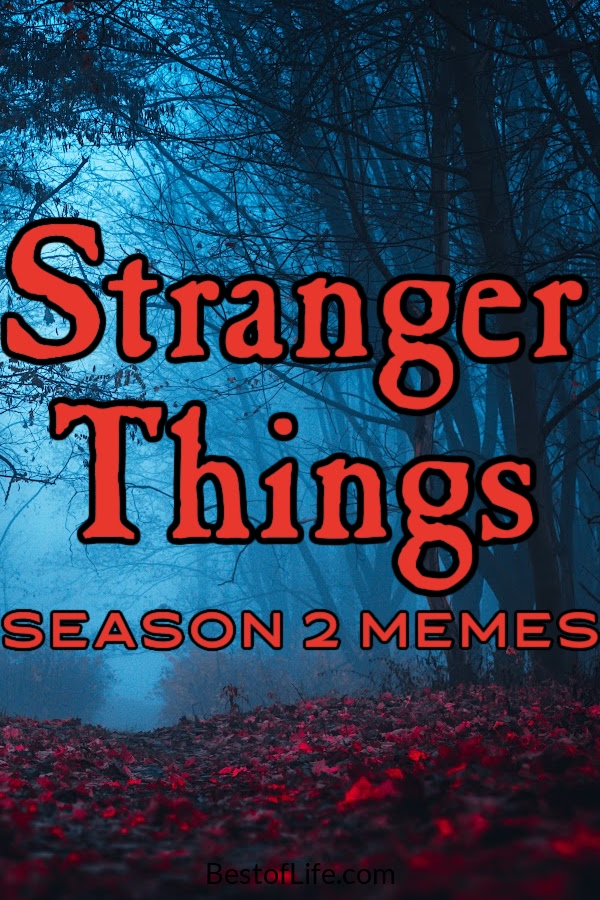 More Netflix
Funny Stranger Things Memes for your Day | You can't just stop with one season of Stranger Things, let's take a look back at everything.
Netflix Shows 2020 | Best Shows to Watch for All Ages | Netflix really came to the rescue in 2020, it helped us discover so much entertainment.
Scary Netflix Movies to Watch for a Frightful Night | Stranger Things may or may not be considered a horror series to you. But there are plenty of scary things to watch on Netflix.
Netflix Shows to Binge Watch as a Couple | You can get romantic with the help of Netflix and the shows and movies they offer.
Netflix Documentaries for Crime Solving Addicts | Solve a crime today, and another tomorrow with the help of crime docs on Netflix.