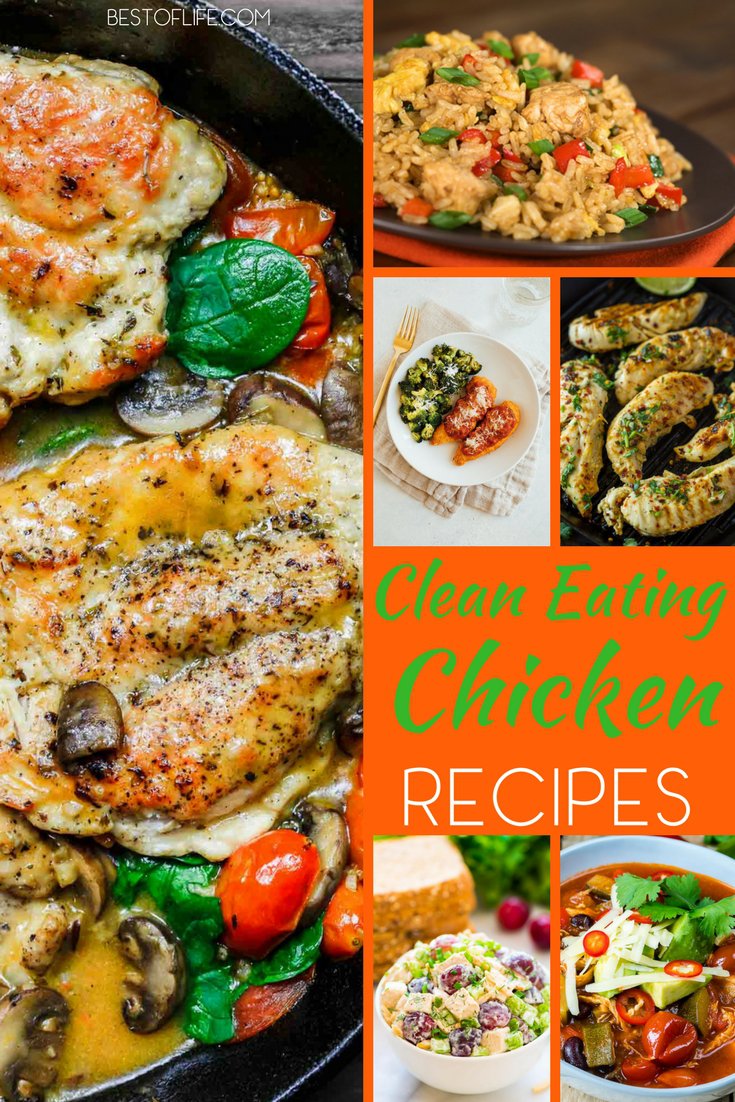 The idea of clean eating is easier than practicing the concept in everyday life. Simply put, the idea of clean eating is avoiding processed foods or foods that have been altered from its natural state in an unnatural way. Simple right? Eat foods that are all-natural and don't eat processed foods. The problem is, there are so many different foods that have been altered which makes it difficult to find clean foods. One of the biggest challenges of clean eating is finding recipes that you can control that don't take too much work to put together. There are clean eating recipes with chicken that fit the bill in every sense. Everyone needs to start somewhere and clean chicken recipes may be the easiest place to start.
The best clean eating recipes will help you figure out how to avoid processed foods and live a healthier lifestyle, one meal at a time.
Clean eating is an easy concept and while eating out may be difficult, cooking at home is still as easy as ever. When we cook at home, say for a family of four, we need to make sure everyone is happy. Unlike most diet changes, clean eating is something everyone can do, at any age. So when it comes time to add the best clean eating recipes to your house menu, no one will notice a negative difference. In fact, you may find that meals taste even better without all of those processed ingredients. To start clean eating, stick with the basics and grow from there, for example, chicken recipes. Chicken is an easy protein to make and goes with just about anything. Just remember that there are plenty of recipes but the ingredients you use need to be clean. Get yourself a nice braiser, a poultry scissors, and some cutting boards to help make meal prep a breeze.
Maple Ginger Chicken | iFood Real
Skillet Baked Pesto Chicken | The Gracious Pantry
Tomato Basil Pasta with Balsamic Grilled Chicken | Recipe Runner
Chicken Parmesan | Eating Bird Food
Grilled Chili Cilantro Lime Chicken | Gimme Delicious
Chicken Tortilla Soup | Clean Food Crush
Easy Oven Fajitas | Budget Bytes
Greek Yogurt Chicken Salad | Well Plated
Italian Skillet Chicken with Tomatoes and Mushrooms | The Mediterranean Dish
Chicken Curry with Cauliflower & Sweet Potatoes | Abbey's Kitchen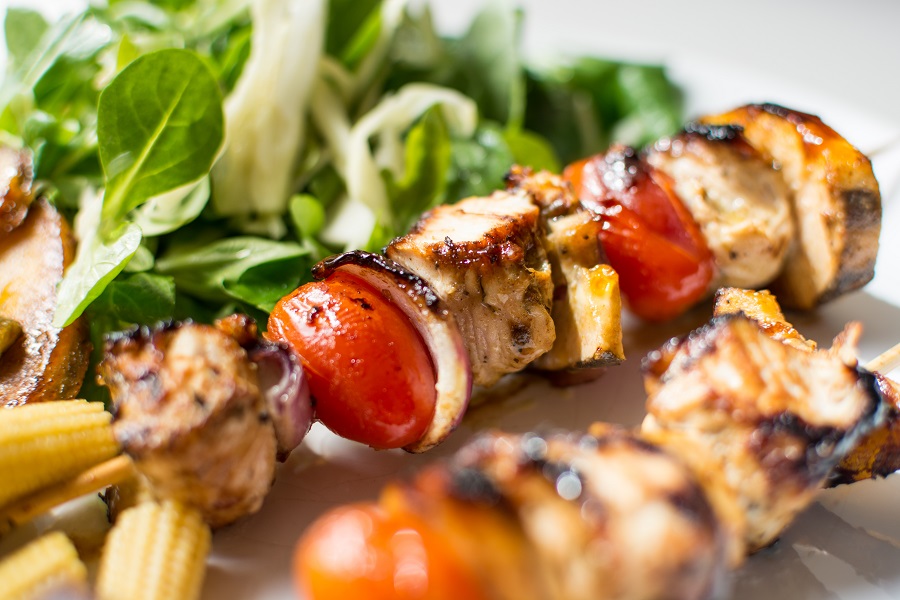 Chicken and Quinoa Skillet | What's in the Pan
Chicken Fried Rice | Skinny Ms.
Orange Chicken | The Clean Eating Couple
Healthy Chicken Fajitas | The Lean Clean Eating Machine
Chicken Piccata | Clean & Delicious
Chicken Chili | The Bewitchin Kitchen
Chicken Lasagna | Homemade for Elle
Creamy Chicken Enchilada Soup | Kim's Cravings
Chicken and Sweet Potato Curry | Grounded and Surrounded
Chicken Muffins | Crazy Adventures in Parenting
Crockpot Chicken Taco Bowls | Fit Foodie Finds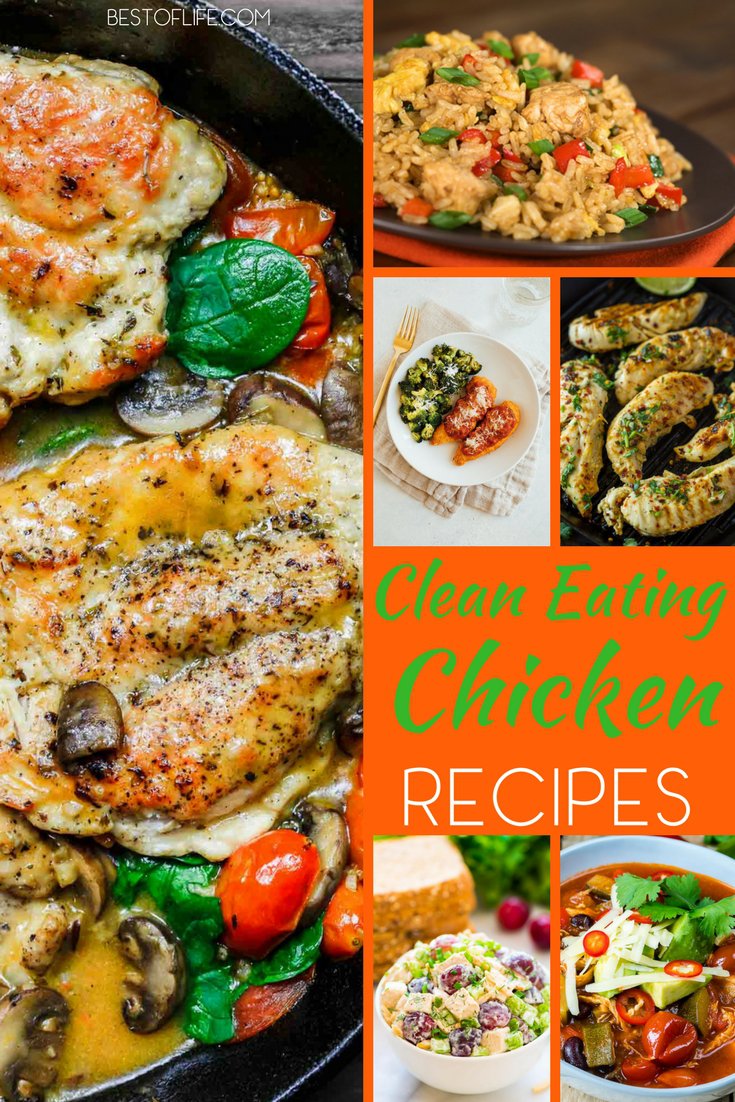 More Healthy Foods
Healthy Zucchini Recipes for Lunch or Dinner
15 Easy Vegan Recipes you Will Enjoy Even if you are Not Vegan
29 Healthy Dinner Recipes for Easy Weight Loss
25 Easy Paleo Recipes for Beginners
25 Meal Prep Chicken Recipes / Meal Plans with Chicken
25 Healthy Smoothie Bowl Breakfast Recipes to Start your Day
Best Vegan Breakfast Casserole Recipes | Delicious Vegetarian Breakfasts
Best Whole30 Recipes: Ultimate List of 70+ Recipes
Detox Water Recipes for Weight Loss