You want to be the cool mom, right? You know the Cool Mom–she has the perfect balance between confident and rule maker, somehow hides veggies in her kid's dinner so she never nags them to eat their greens, and somehow is never seen in the high school pick up line in her pajamas. Oh, and the Cool Mom can't roll up in the high school pick up line listening to Macklemore. That's not cool.

Everyone wants to be the cool mom, right? Download this rap playlist (and listen responsibly) to be the coolest mom in the high school pick up line.
I can't help you with everything, but I can help you with your choice in music.
Even if you download the "clean" versions of these top songs, you'll get some cool points with your teen:
Note: A lot of these videos have extra swearing added in, don't let that deter you–find the song on your preferred media player by searching Song Title + Clean or Song Title + Explicit and start downloading!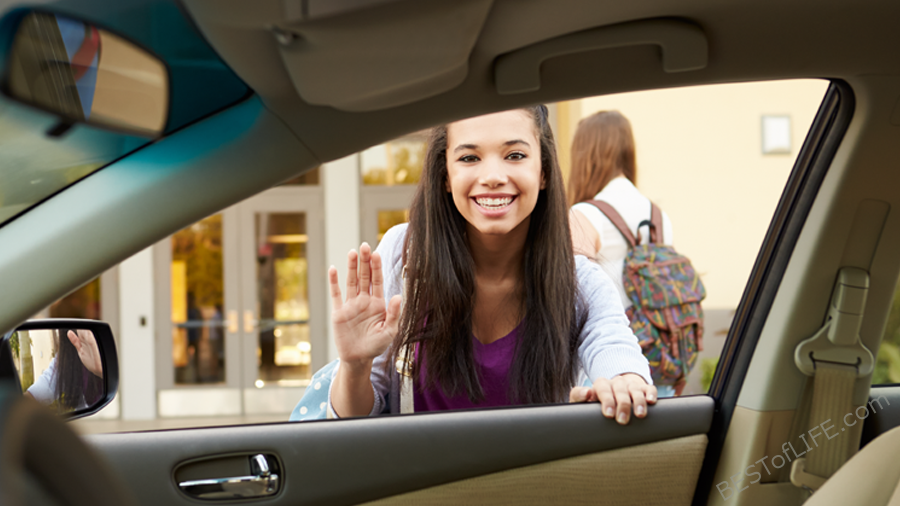 If you've made it this far, you get to meet Tyga. These are super catchy and easy to sing along to (of course, NOT when your teen is in the car–singing's not cool), but they're pretty explicit.
B itches Ain't Sh t by Tyga, Snoop Dogg, and Nipsey Hussle
Dope by Tyga
Faded by Tyga
Save
Save