DIY Hand Sanitizer to Make at Home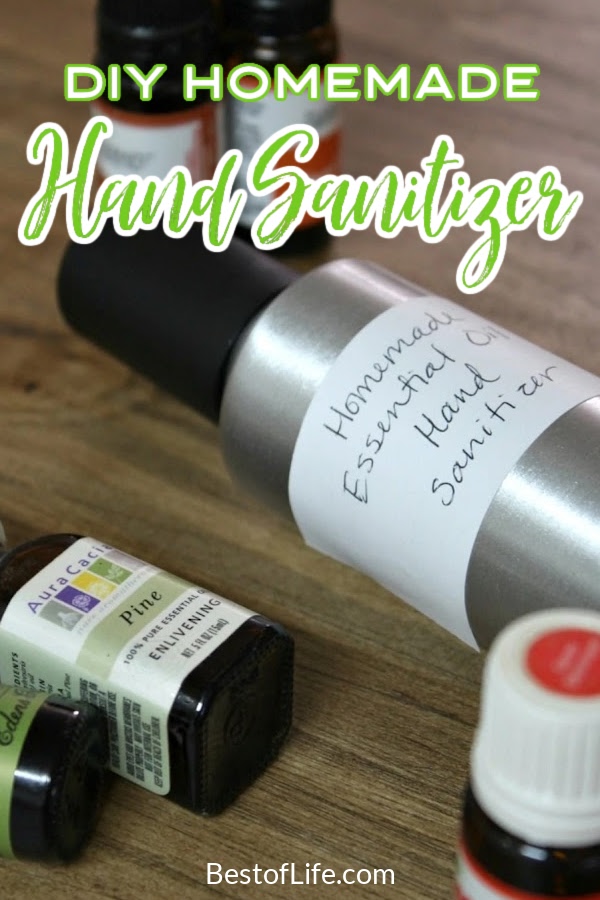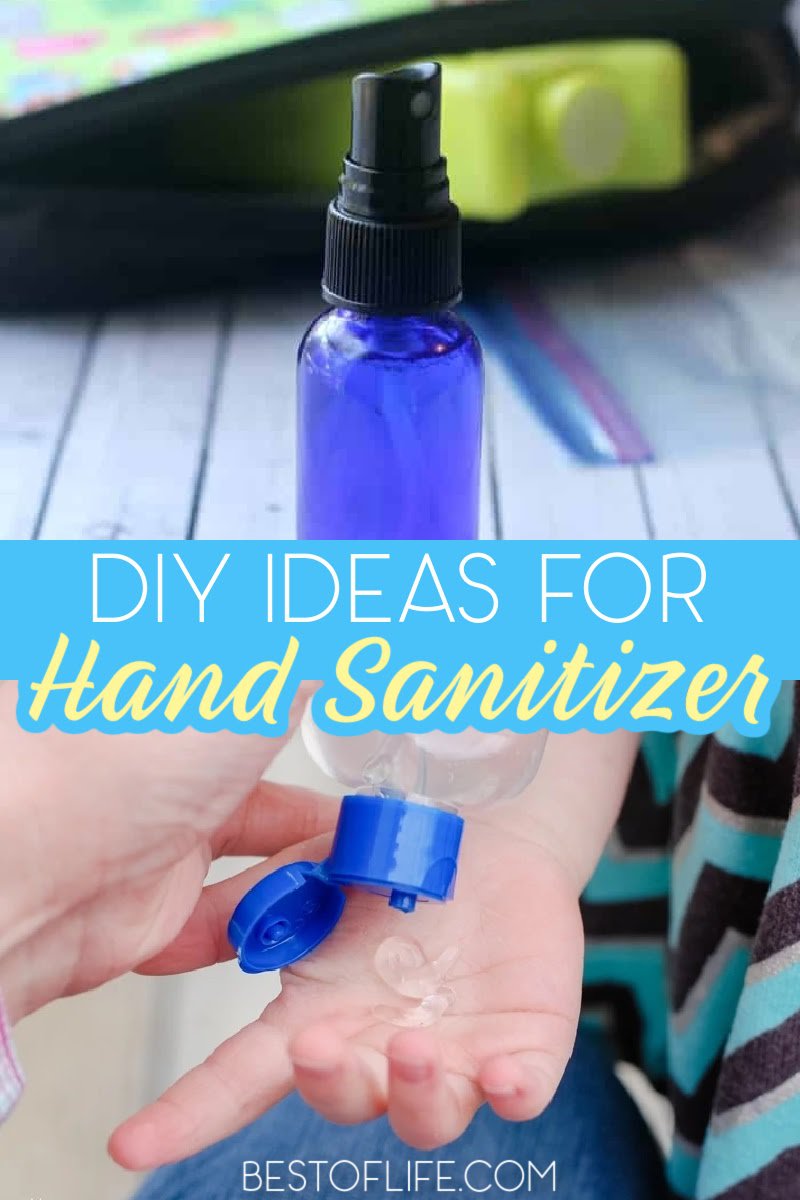 Your first and best line of defense against germs is washing your hands with soap and water. But there are times when you just can't do that. In those cases, hand sanitizer can provide you and your family with protection. You can buy hand sanitizer in stores or you can make one of these DIY hand sanitizer recipes on your own!
DIY hand sanitizer is not only easy to make, but it could also be the safest way to clean your hands and protect against germs. The problem with many hand sanitizers that you find in grocery stores and drug stores is that they contain harmful chemicals and skin irritants.
One common ingredient in store-bought hand sanitizers is Triclosan. Triclosan can actually contribute to antibiotic resistance thereby making bacteria more dangerous. That's kind of the opposite of what our intentions are when we load our families up with "germie gel".
If you really want to know what is in your hand sanitizer, and that it is serving its intended purpose which is to keep you and your family from getting and spreading illness during those times when you cannot wash your hands, then you need to do it yourself.
You also want to be sure you are using ingredients that aren't drying or harmful to sensitive skin. DIY hand sanitizer is really the best way to maintain control over what your family puts on their bodies.
DIY Hand Sanitizer
Easy Homemade Hand Sanitizer | Living Well Mom
DIY Natural Hand Sanitizer | Clean Mama
Hand Sanitizer Spray with Essential Oils | One Essential Community
DIY Foaming Hand Sanitizer | Everyday Wholesome
Homemade Aloe Vera Hand Sanitizer | Little DIY
Preparation
DIY hand sanitizers can be easily prepared at home with very few but very effective ingredients. You can prepare them in sprays and gels and in various sizes, for the various places you will need to keep them on hand. Keep a bottle in the car and in your purse for dirty shopping carts and even gas station pumps.
Homemade Hand Sanitizer | Freebie Finding Mom
DIY Natural Hand Sanitizing Spray | Bicultural Mama
DIY Disinfecting Citrus Mint Hand Sanitizer | Growing Up Herbal
3 Ingredient Hand Sanitizer | Craft Your Happiness
Homemade Hand Sanitizer | Life with Love Bugs
Where to Store It
Keep some in your kids' lunchboxes for those days they "forgot" to wash before they eat. Use one of these all-natural DIY hand sanitizers with a clear conscience any time you know there are germs lurking.
DIY All-Natural Sanitizer | Pink When
Homemade Hand Sanitizer | Happy Money Saver
DIY Sanitizer for Hands | Mama's Instincts
DIY Sanitizer | Yummy Lil Things
Homemade Hand Sanitizers | Simple Life Mom
More DIY
10 DIY Boozy Gifts for Any Occasion | You can make some pretty boozy gifts that people will love to unwrap and enjoy.
DIY Apartment Decorating Ideas to Amp up Your Style | Decorating an apartment is just as fun and personal as decorating a home.
DIY Kitchen Makeover Ideas for any Budget | You can makeover your own kitchen, you just need the right instruction.
Spring Wreath Ideas for Your Front Door | DIY Wreath Ideas | We need more spring decor in our lives; it's colorful, bright, and inviting.
DIY Whiskey Barrel Planter Ideas | Adding a whiskey barrel to your outdoor decor is always a great idea.